// I was compensated for this post but all opinions and thoughts are my own. //
Today we are sharing some helpful tips that you can pass along to your love to be that will help them pick out the perfect gifts for their groomsmen. Shopping for exceptional groomsmen gifts comes with a fair amount of pressure. You want to make sure it says "thank you" but isn't too expensive, you want to go the extra mile but don't want to be too outrageous either. With so many factors to consider, the allure of predictable, generic mementos oftentimes come into play. However, you might want to hold off on those matching pens or wedding date-inscripted coffee mugs just yet.
The secret to choosing the perfect groomsmen gifts is understanding your bros on a personal level. What are their hobbies and interests? Are they funny or practical? Every groomsman is unique. Don't treat them as a factory line unless all of them have the same exact personality.
To help you get started, Groovy Groomsmen Gifts, the one-stop online shop for grooms, shares five creative gifts specific to each type of groomsman.
Who: The Childhood Pal
The guy who has known you the longest. Someone you shared juice boxes, summer camp stories, and countless bike rides in the neighborhood with. He knows your family to the letter and is treated by your folks like their very own.
What: Individual Caricature
You guys go way back, and he is a huge part of your childhood. You might be all grown up now, but we know some things never change. Like his not-so-secret fantasy of becoming a superhero. Fulfill his childhood dream with a caricature reminiscent of his cape wearing, pretend flying days. This awesome art will make a great addition to his bedroom wall. Anything personalised is usually a great idea; you could even visit pixaprints to see the different kinds of things you could put a nostalgic photo of you both on too.
Who: The Organizer
The walking itinerary. His name comes to mind when you think of timekeeping, scheduling, and planning. He has been your life saver in keeping to your commitments. A trusted pal who has been a great influence to your once cluttered work-life schedule.
What: Custom Dock
He probably has one too many organizers already, but none as exquisitely crafted as this sculpted wooden dock. Any avid planner would not mind adding this cool piece to his arsenal.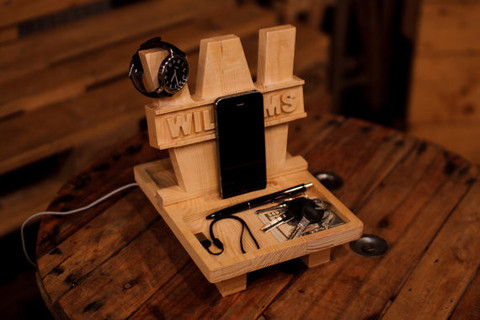 Who: The Manager
The master multitasker. This guy has been with you during your most crucial decision-making moments. Armed with impressive negotiation skills, he has helped you sway the odds to your favor in many occasions. He has been a good role model in accomplishing tough responsibilities like a true man.
What: iBro iPhone Case
He already has street smarts and quick wits, and probably an iPhone case. But this cool leather case brings his game to a whole other level. Once he flips open this split leather case, he will be surprised to find that it is basically an iPhone 6 wallet. Return the favor with a multi-purpose item that will serve him well on a daily basis.
Who: The Entertainer
We all know a guy who cracks a joke every chance he gets. He is the life of the party, and your get-togethers liven up soon as he walks in. There is no shortage of lively, boisterous laughter with his animated quips, and quick comebacks. This guy has had you laughing even through the most trying of times.
What: Shake It Up Kit
We already know he is blessed with great humor, now it's about time he gets an equally entertaining gift in the form of a complete cocktail mixer set. Being the entertainer that he is, this comprehensively cool kit will come in handy for his weekend house parties. Go the extra mile by engraving his initials on each of the stainless steel pieces and the wooden box that comes with it.
Who: The Best Man
Your best friend. You have given him the highest honour, among your select group of debonairs. It takes many years of solid friendship to bestow someone this title. Rightfully so, he has laughed and cried with you long before you met your beloved wife-to-be.
What: Gentleman's Journal
As uncle Ben puts it, "With great power, comes great responsibility". This rings very true for your best man. Not only will he be right by your side as await your beautiful bride, he will also be expected to deliver a touching toast at your reception. Help him prepare for this big moment with a gentleman's journal, a gift fitting for his role.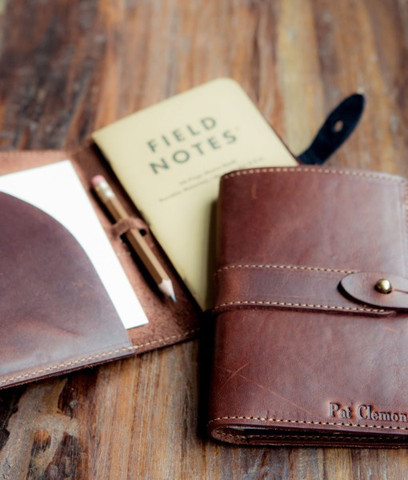 Showing your pals just how grateful you are is best conveyed through gifts that have been thoughtfully chosen for their needs. Pulling off this task is much easier done when you are not pressed with time, so be sure to make arrangements early on.
// I was compensated for this post but all opinions and thoughts are my own. //