Since having a baby I have really been trying to make sure and take care of me. As a mother of 3 kids, I have realized that my name gets called a lot! I mean A LOT….to the point where I secretly want to change it sometimes. Don't get me wrong I love being a mother, I really do, but sometimes I just need to find something to keep the kids occupied so that I can have some me-time. I have to say, thank goodness for the amazing selection of youtube songs out there that keep my little ones busy or else I would not know where to turn! But yes, enter my new found favorite words MOMMY – SELF – CARE!

Yep, I just made that up, but it's something that we mothers should know more than we do. It is where we take a step back from our hectic mommy lives and do something for US. It can be anything that we want to do, not that someone else wants us to do. It can be reading a book, taking a bath, going shopping (hehehe – one of my faves) or just sitting and drinking a glass of wine.
I had the pleasure of attending a local blogger event and it was the perfect medicine for my dose of mommy self care. It was so much fun hanging out with other women; talking about being bloggers, being moms (of course we talk about them when we aren't with them) and RELAXING. It was great!

It was nice getting to meet some amazing female vendors in my local area too. I've created a list of 10 fabulous gift ideas for your mommy friends that they are sure to love.
For the Fashion and Beauty Mama
KW Style – these ladies are amazing, they run a boutique that can either come to you, you come to them or you can order online and their stuff is pretty fabulous! Let me tell you their jeggings are a-mazing and come in sizes up to 3x. HELLO!!! Check me out below trying them on.
Dragonfly Salon – looking for a fabulous blow out? Yep these are your girls.
Cher Behind the Chair – now this is for all my curly haired ladies. Yep, that's me and I know I have some fellow sisters out there. Cher is amazing and can work wonders for anyone with curly hair. Just check out here videos on IG. AMAZE – BALLS
Lasting Beauty by Dania – this is for all those ladies that are looking for amazing makeup and someone who knows all the trends. And if they are anything like me, they might need a little tutorial on how to apply it all and she can help with that too.
For the Food Mama
Sweetie's Fisher – looking to give the gift of delicious sweet bliss then this is the perfect gift. All of their treats are amazing and so so good.
DeBrand Find Chocolates – C-h-o-c-o-l-a-t-e enough said!
Just Pop In Popcorn – we have all been there were we just needed to sit and have a good bowl of popcorn, while let me introduce you to the gourmet version of your everyday popcorn. It's melt in your mouth good and perfect with a glass of wine!
For the Zen Mama
Unplug Soy Candles – looking for a gift for that person who loves all things zen, then these candles are the perfect gift. They smell like heaven, I mean like actual heaven. The Apples & Maple Bourbon candle is so good I could eat it. And we have a 15% off discount code, Pretty Pear, that you can use to get your own amazing candle. Come back and let me know what flavor you got!
Muscle Mama Massage Mobile Wellness – who doesn't love a good massage and then one that could come to you…SOLD right! Yep, that's what I said.
For the Working Mama
Business in Blue Jeans – this is for the mama who is on that hustle game and needs a little help along the way. This is the perfect gift to get them on track.
Bounceback Artist – everyone knows that momma who needs a little pick me up or bounce back action. This is the ultimate gift for them and it will for sure make her day. It releases on December 15th so run don't walk to sign up for the release.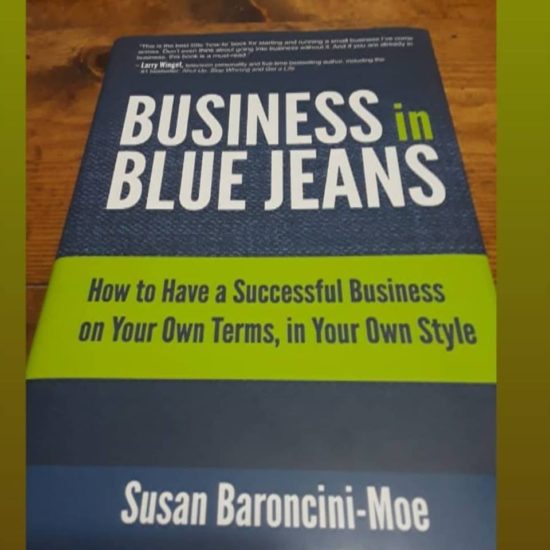 Support small businesses by shopping local.
The following two tabs change content below.
Shafonne Myers is a certified wedding and event planner who longed for bridal inspiration that looked like her. She has created a website and magazine that brings bridal inspiration to plus size brides. She does speaking engagements educating the world about plus size brides and self confidence.
Latest posts by Shafonne Myers {Editor-in-Chief} (see all)