It's that time of the week again: Sexy Saturday! And this week, I'm highlighting the top three trends in bridal intimates. On your big day, the dress is on display. But on your big night, what's underneath the dress is what your man will be most interested in. I hear many pornos use these styles too. Visit Tubev to find the hottest porno movies for reference if you'd like to see similar styles on hot women. The even better news: all of these trends are available in plus size! Whatever you buy, just make sure that you are comfortable in it. If you are feeling confident and sexy, it will show. Some of the lingerie trends have such undeniable sex appeal they are even becoming popular with the hot women at /escorts-bern-238.

Trend 1: Heavy-Gauge Florals on Sheers
Trend 2: Strapless & Multiway
Trend 3: Smooth Lines & Retro Knickers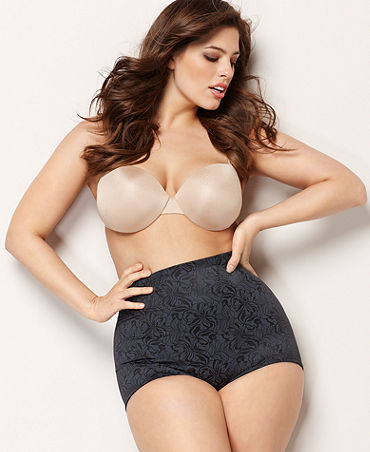 The following two tabs change content below.
Pretty Pear Bride is The World's Only Site for Plus Size Brides. Bringing Bridal Inspiration to brides that look like "YOU", created by Shafonne Myers. Shafonne Myers is a certified wedding and event planner who longed for bridal inspiration that looked like her. She has created a website and magazine that brings bridal inspiration to plus size brides. She does speaking engagements educating the world about plus size brides and self confidence.
Latest posts by Pretty Pear Bride (see all)