On this Sexy Sale Saturday, we are continuing the trend of 20s decadence and Gatsby gorgeousness with this beautifully detailed Gozzip lace slip from designer fashion site Navabi. Navabi's editor notes that "it features a flattering tailored cut, that will enhance your curves and create a streamlined silhouette. The lacy hemline and embellished scoop neckline add a special touch and convey a sense of modern romance!" This slip can also be worn underneath of your ensemble or can act as the star of the show in the bedroom. I'm also loving the embellished lace detail work on the neckline and hemline. This slip originally sold for $60.90 and is now on sale for only $29.90! Get one while you can!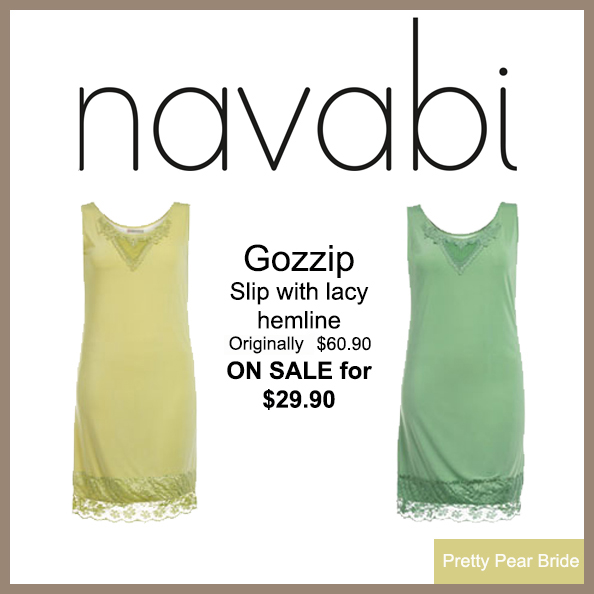 The following two tabs change content below.
Pretty Pear Bride is The World's Only Site for Plus Size Brides. Bringing Bridal Inspiration to brides that look like "YOU", created by Shafonne Myers. Shafonne Myers is a certified wedding and event planner who longed for bridal inspiration that looked like her. She has created a website and magazine that brings bridal inspiration to plus size brides. She does speaking engagements educating the world about plus size brides and self confidence.
Latest posts by Pretty Pear Bride (see all)