Today's real wedding is all about how two people can come together and share a love that is so great, nothing can break them up. I love the story of how they meet and how they got engaged, it's fabulous. Plus, any plus size bride that can rock blinged out converse is amazing in my book! And check out their wedding day video too.
Shannon and Keith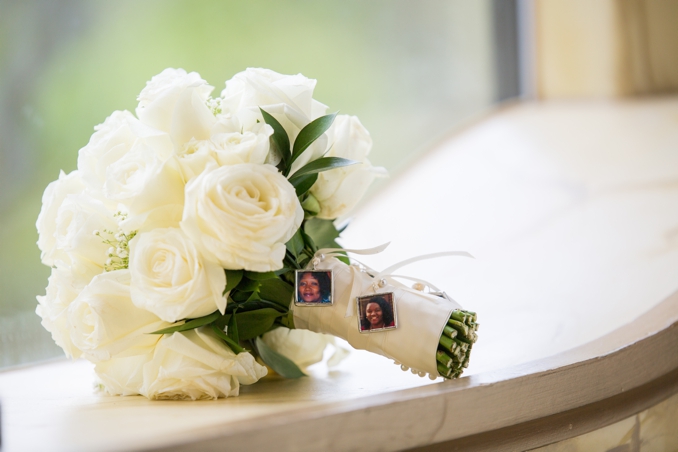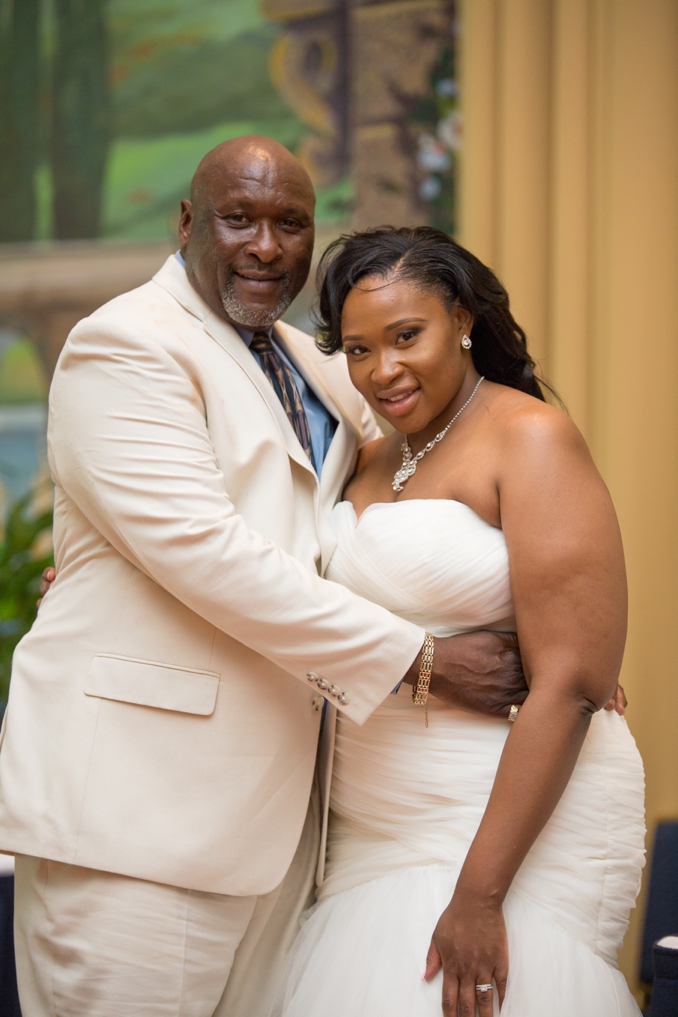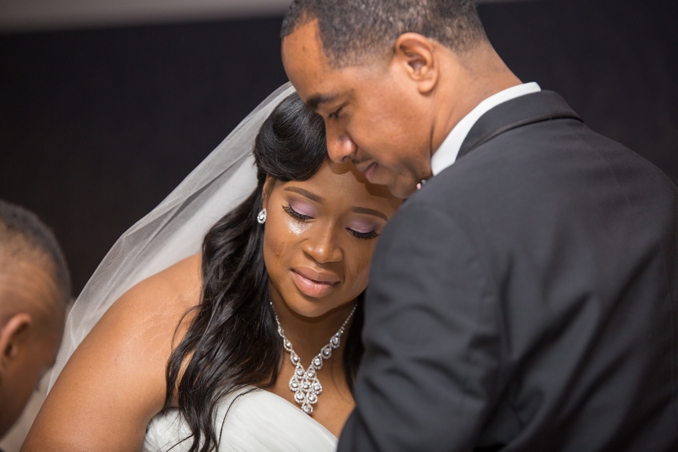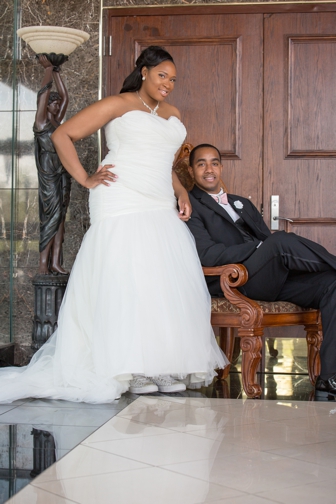 Shop the Post

How did you first meet? Shannon and Keith first met at Shannon's cousin (Tayvon) birthday party. It was Keith's cousin (Teyionne) who introduced them to one another. When did each of you know that your partner was the one? Shannon felt Keith was definitely the one when he showed his love for God and others (family, friends, and stranger). Keith encouraged me to have a better relationship with God and those around me. Whether things were great, tough, or unbearable he always encouraged me to pray. I (Keith) knew that Shannon was the one once I purchased the ring Lol. I say that because I never pictured myself getting married even though I knew how special Shannon was to me. What was your most memorable moment from your wedding day? My (Shannon) most memorable moment was walking down the aisle. I loved seeing all of our loved ones in one room there supporting Keith and I as we became husband and wife. The most memorable moment at our wedding (besides the moment when I came upstairs once everything was over, Shannon was stretched out on the couch drunk after she had 2 drinks and danced the entire reception Lol) was looking into her eyes reciting my vows to her, I felt like it was just me and her alone and I was being as sincere as I have ever been. Please describe any special details about your wedding dress and/or rings. The wedding dress I chose (Mori Lee 5108) caught my attention the very first time I saw it. This was the only dress I tried on others did not live up to the dress I chose to wear on my wedding day. Shannon and I (Keith) had a conversation one day and she told me that she wanted a princess cut diamond on her ring so I went to the store and it was one ring that caught my eye and every so often I would go to the jewelry store website and look at the ring because I knew that she would love it as much as I did. How did she/he propose? Shannon informed Keith of her very long and emotional day at work. Keith then felt that it was the perfect day to propose to Shannon. So without Shannon's knowledge, Keith called her best friend (Ashley) to accompany him to the jewelry store. After hours of planning the perfect proposal, Keith and Ashley both agreed that it'd be best for the proposal to happen at the house, because Shannon wouldn't expect anything. Shannon's best friend gave her a false story to get her out of the bed and to the basement of their house. After a short conversation with her best friend Keith then came to the basement and proposed to Shannon. Shannon: The proposal was so lovely and heart felt. I felt as if he thought for endless hours of what he was going to say when he proposed. After the proposal Shannon found out that Ashley's story was false. Shannon was also informed of the proposal ideas and loved the actual proposal. What do you love best about one another? I (Shannon) have always heard that you should find someone who loves you as much as they love themselves, and I know I have found that one. I love the fact that Keith loves me no matter what I look or feel like. He loves me for "ME". I love Shannon's kind heart, she's always willing to help somebody at any time needed and doesn't complain about it. She reminds of my mother (Tamara Richardson) who was my best friend before she passed away and now I have another woman in my life that I can call my best friend and that's my wife Mrs. Shannon Richardson What's the key to the success to your relationship? I (Shannon) think that the key success to our relationship is our friendship (Shannon and Keith are Best friends). Together, we found that love and support of each other is important.
Vendor Love – Photography: Lola Snaps Photography | Dress: MoriLee Style 5108 | Video: Pope Weddings | MUA: Faces by Sonia

The following two tabs change content below.
Shafonne Myers is a certified wedding and event planner who longed for bridal inspiration that looked like her. She has created a website and magazine that brings bridal inspiration to plus size brides. She does speaking engagements educating the world about plus size brides and self confidence.
Latest posts by Shafonne Myers {Editor-in-Chief} (see all)