This wedding courtesy of Style Me Pretty is super cute.
I love the idea of doing a themed wedding but why not take it one step farther and have it at the place of your theme.  So this amazing couple who love the Dodgers decided to have their wedding at Dodger Stadium because no other place fit their personality.  I swear every couple should learn from them because so many couples just settle for a venue.  It should be a place that represents the both of you, in all ways!!
Well this couple have sure hit the nail on the head.

When trying to find a place to get married at, and represent our unique personalities it was quite difficult. We went around and around about different gardens, ballrooms, historic buildings, but none of them fell into place for us. During our 4 years of dating we frequented a lot of Dodger games. We are both huge Dodger fans and have been attending games since we were children. It wasn't until I chatted with a friend and she suggested getting married at Dodgers Stadium. While I know that they have wedding ceremonies on the field on non-game days, and we didn't have the budget for that kind of production. More importantly it would be missing the best part of why we love the Dodgers, the baseball game. Then we thought, what if we did it ON a game day. We could have our beloved Dodgers, friends, family, and a perfect baseball game. It took a few nice phone calls to arrange, but 3 months before the scheduled date, we had gotten approval from the Dodgers, our friends and family, and booked our wedding. We sent out the gorgeous calligraphy invitations by Katrina, and tickets to the ball game, all within record time.
For our wedding/reception, we had booked a pre-game reception in the Loge Terrace, for lovely food and open bar for our 50 guests. About two hours before the game was scheduled to start, we had a quick 10 minute ceremony, complete with personal vows, and a few tears. With my Nana's hankie and my bridal bouquet from Enchanted Garden made with balsa wood flowers, we walked down our isle of friends and family together, arm and arm. We wanted to walk into our future together.
There's even a great video by New Classic Wedding Films that captures all the good times.
The Wedding of Holly & Jeff from New Classic Films on Vimeo.
For more wedding details and pictures visit their wedding gallery at Style Me Pretty
Have you ever thought of having a themed wedding?
Happy Planning,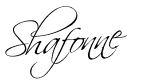 The following two tabs change content below.
Shafonne Myers is a certified wedding and event planner who longed for bridal inspiration that looked like her. She has created a website and magazine that brings bridal inspiration to plus size brides. She does speaking engagements educating the world about plus size brides and self confidence.
Latest posts by Shafonne Myers {Editor-in-Chief} (see all)