I am so thrilled to share this wonderful Real Wedding with ya'll today.  It warms my heart with all the joy this couple symbolizes.  Join us on the journey through Lynne and Mark's wedding courtesy of Flick Foto.
I wanted a very simple wedding. Nothing extravagant. Nothing too zany. Just a simple happy wedding where family and friends can come and have a good time. But I had no idea where to start. A friend of mine who was getting married before me gave me a great tip. She told me to use a wedding planning tool that you can find online and most are free. She gave me the link to Wedding Wire. What an awesome site to find great vendors and ideas! I started my exhausting search for everything from the venue to the music. I got all my vendors from Wedding Wire and was truly satisfied with all but one vendor; however, my biggest problem was who would be my bridesmaids!
I had a horrific time finding anyone who could commit to being a bridesmaid in my wedding. My fiancé, Mark had about 8 or 9 men all willing to be on his side of the wedding. Most of my close friends had personal issues and couldn't commit to such a request due to a various array of reasons. A co-worker of mine agreed to be in my wedding and during the planning process, we became great friends. My fiancé suggested his nieces to be in the wedding and they were ecstatic to be in the wedding. His younger niece, Ava was the flower girl and his other niece, Alysa was a bridesmaid. With this decision I decided to have just 2 girls and a flower girl. Again, keeping my theme of a very simple wedding!!

Following the tips and tricks of Wedding Wire and other blogs,I decided to start at the top and work my way down.. I made finding an officiant to perform the wedding a top priority. Since Mark is not a fan of churches and was hoping that I would buy his idea of "one stop"—having the ceremony and reception together. We did find an awesome priest, Father James St. George, who happens to perform weddings and funerals. He did great at my ceremony and the best part was he carried an I-pad for the bible and was able to "scroll" through the ceremony quickly!
My other great find was a magnificent photographer, Sarah from Flickfoto Photography. I interviewed about 7 photographers including her. I felt at ease with her and she was very personable and quick to answers my questions. We did engagement photos and wedding photos and every picture was just as gorgeous as the last!
My "best friend" throughout the whole planning process was AC Moore, a craft store near where I work. I was able to find the best ideas and purchase items that were cheaper than buying from a magazine or online.
I did the every bride move and bought my dress at David's Bridal. I try to use a little common sense when picking out the dress. I first looked online and saved the photos to my phone before going to the place prior to trying on. I feel that this is the best way to find the perfect dress as it is very overwhelming to try dresses. I tried on 6 dresses before settling on my dress.
My fiancé (now husband) was dead against having a DJ at our wedding. He wanted real music, not downloaded versions of songs that can be manipulated through a special effects machine. Do to his profession, Mark knew many musicians—all who were ready to be a part of the wedding festivities. We settled on his friend, Ken and his band called London. They were amazing and they played the whole time! Ken performed a special solo at the ceremony where he played songs that were special to Mark and I. To this day, my family and friends still remark on how amazing the band was at our wedding!!
Sadly, I cannot remark on our venue. For those, who know where we got married they would say it was a nice place and the food was good, however, I was brought up with the saying…"If you can't say anything nice, don't say anything at all".
Overall, it was just as I imagined…a simple wedding with a splash of fun!
Other Vendors I used:
Local Supermarket for Floral. Best deal ever!! For less than $150.00 I got all my bouquets and boudineers for the men PLUS the wristlets for my mom and new mother-in-law!
ACMoore for Invitations. Print your own at home cost me less than $50.00!!
My wedding cake was included in my venue fees. (A good deal. Saved me about $200.00)
Saved another $750 due having my wedding and ceremony at the same time. I shared the venue with another couple who had an afternoon wedding. The ceremony site was already set up!!
As for my favors, I used an online company called "Oriental Trading", where they offer up great gift ideas for favors at an extremely low fee!
Thank you Lynne for those great tips. Wedding planning can be so overwhelming and any little piece of advice can go along way. Thanks to Sarah at Flick Foto for allowing us to get a glimpse into Lynne's and Mark's wonderful day.
Happy Planning,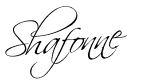 The following two tabs change content below.
Shafonne Myers is a certified wedding and event planner who longed for bridal inspiration that looked like her. She has created a website and magazine that brings bridal inspiration to plus size brides. She does speaking engagements educating the world about plus size brides and self confidence.
Latest posts by Shafonne Myers {Editor-in-Chief} (see all)