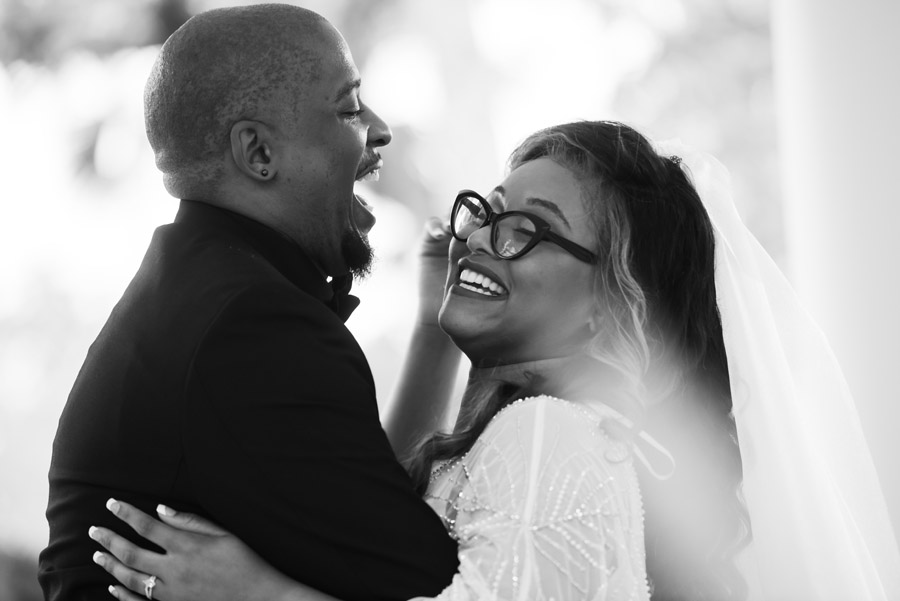 After ten years together and two wedding postponements, this plus size bride did not want to spend another day without being married to the love of his life, Jacarra Wilson. After their original wedding venue in Orlando was forced to close in 2019 to make way for a new high-rise, De-Shazo and Jacarra set a new date for 5/25/2020 at The Treasury on the Plaza in downtown St. Augustine.

Then the COVID-19 pandemic hit, and they begrudgingly made plans to postpone their wedding, yet again, to the following year. But De-Shazo had other plans! He decided to surprise Jacarra with an intimate Memorial Day wedding at The Treasury on the Plaza.
After speaking with the wedding venue and wedding planner, De-Shazo jumped at the chance to make Jacarra's wedding dreams come true. "[Jacarra] did it all. All I did was listen to her and remember what she wanted, and shared that with our wedding planner," said De-Shazo, who is a middle school vice principal in Jacksonville.

Jacarra was told she was going to The Treasury to do her hair and makeup for a photoshoot to help make up for another canceled wedding day. However, after Jacarra arrived for what she thought was a simple day around St. Augustine, De-Shazo got down on one knee for the second time and asked her to be his bride that day!
Surrounded by an intimate group of family and friends and with the help of their wedding planner, The Wedding Authority, the two finally became man and wife on Monday, May 25th . The beautiful ballroom was set up for a ceremony in the round, with photos of friends and family adorning ceremony chairs to honor those who could not be in attendance. Their ministers, who were out of the country, officiated the ceremony via a Zoom call.
After the ceremony, the couple headed outside to the Plaza de la Constitucion for their first dance as husband and wife. A car parade comprised of more friends and family circled the downtown landmark, wishing congratulations and a lifetime of love while the couple danced in the gazebo.
"This isn't the wedding that we planned," De-Shazo Wilkinson said during the ceremony.
"It just solidifies that we're in the right place, we're doing the right thing, and we're meant to be here," Jacarra Wilkinson said in response.
The couple plans on having a formal wedding at The Treasury on the Plaza on the weekend of their one-year anniversary, so all of their 160 friends and family can attend. They have currently put their honeymoon trip to Italy on hold indefinitely, but are excited to share a special day with their friends and family next year.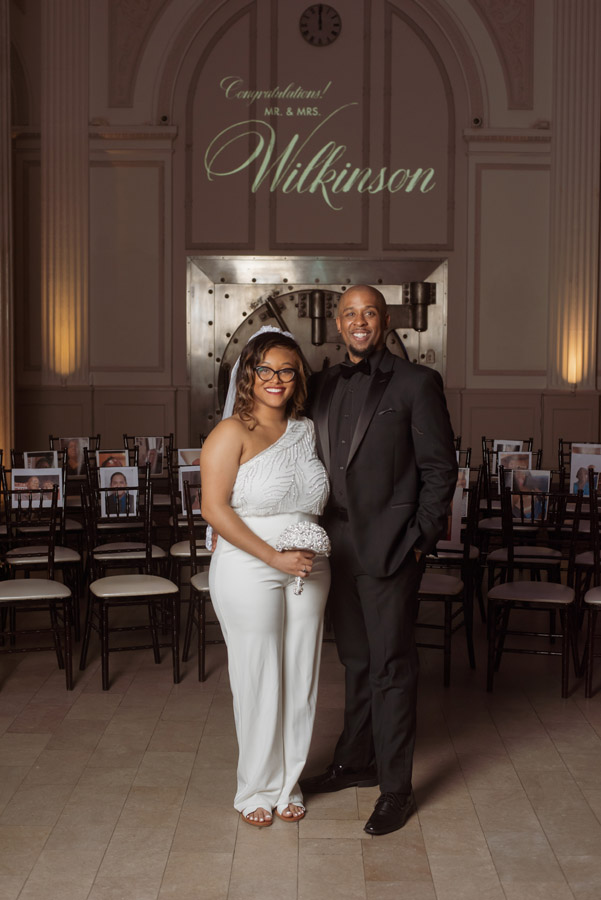 Photography: The Monarch Studio | Ceremony Venue: Treasury on the Plaza in St. Augustine, FL |
The following two tabs change content below.
Pretty Pear Bride is The World's Only Site for Plus Size Brides. Bringing Bridal Inspiration to brides that look like "YOU", created by Shafonne Myers. Shafonne Myers is a certified wedding and event planner who longed for bridal inspiration that looked like her. She has created a website and magazine that brings bridal inspiration to plus size brides. She does speaking engagements educating the world about plus size brides and self confidence.
Latest posts by Pretty Pear Bride (see all)