Your wedding should, without a doubt, be a reflection of who you are as a couple. And Megan and Nathan's wedding did just that. This couple pulled together a very personal themed wedding around their love for music, for a celebration that truly sings and is a unique way to celebrate the harmony of their new life together. The bride even gifted the groom a 12 string guitar.

The event took place at The Top of the Market which is a 105-year-old historic venue located in downtown Dayton, Ohio and offered an urban vibe for the nuptials. The music and Hollywood theme was continued throughout as the bride's mother and her bestie designed the flowers in the colors of whites and deep purples. Guest signed a Hollywood star as a creative alternative to a guest book. They also had a concession stand with a popcorn machine and a candy buffet. Speaking of sweets, the cake table had special cookies on them homemade by the bride's best friend and her family. "Dahlas" is a true Italian cookie that symbolizes "tying the knot" and wishes you good fortune on your marriage.
The guests were surprised by a confetti entrance and even played photographer that night as "i-spy" cards were placed on each table for guests to capture pictures of the night.

Megan & Nathan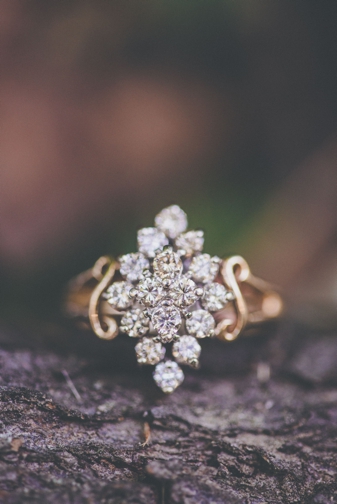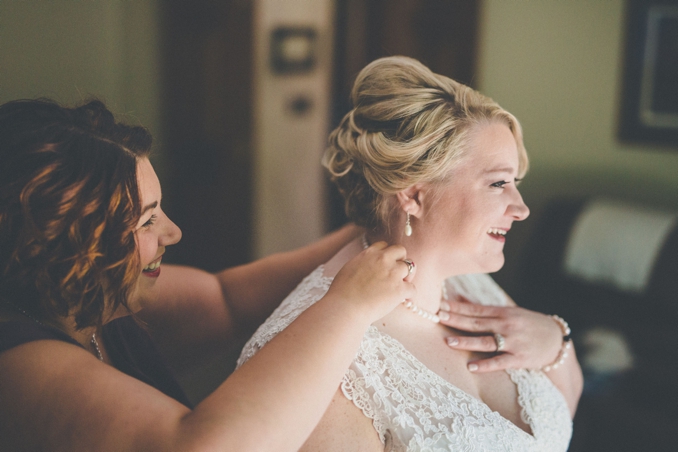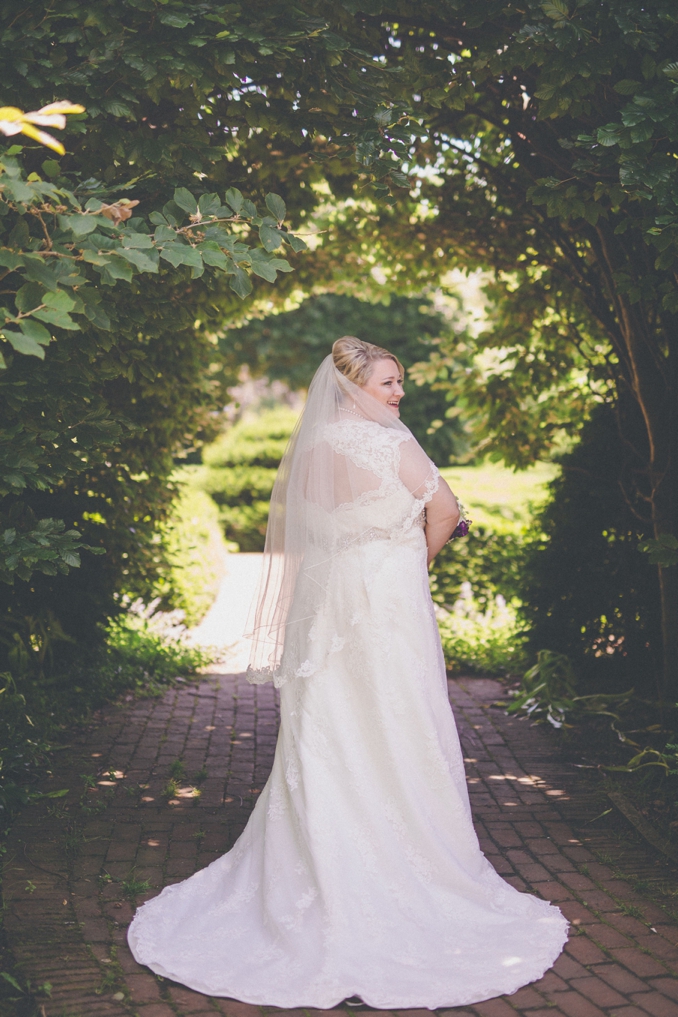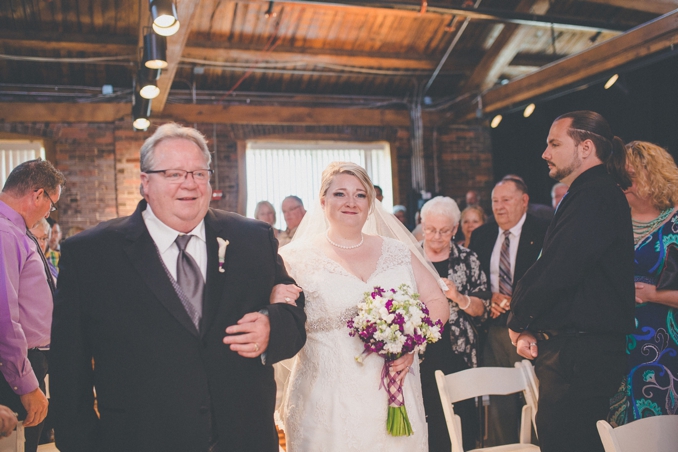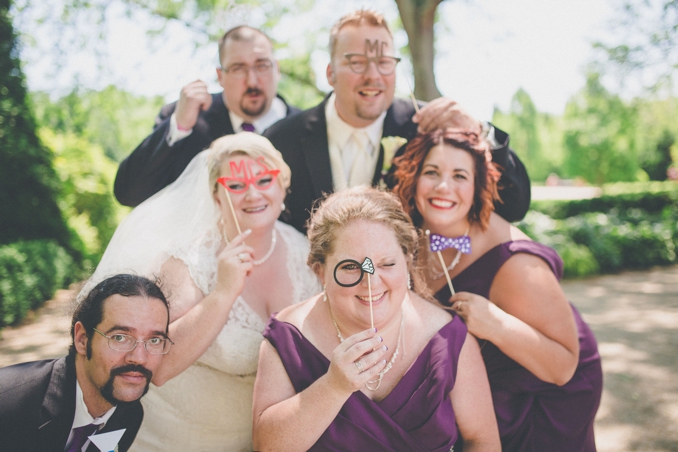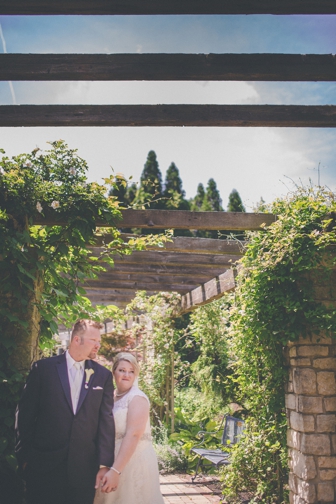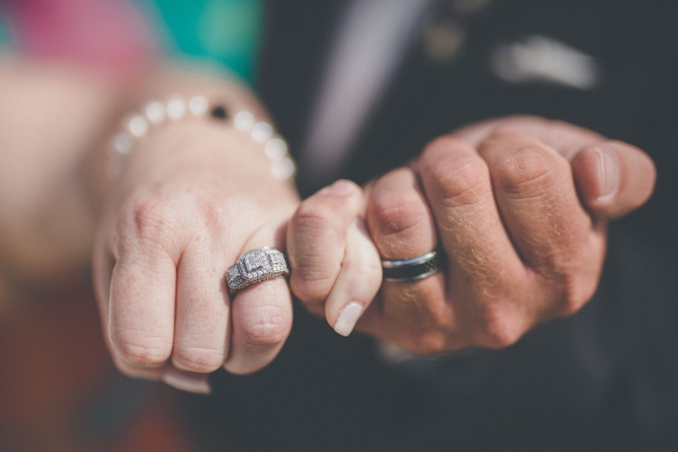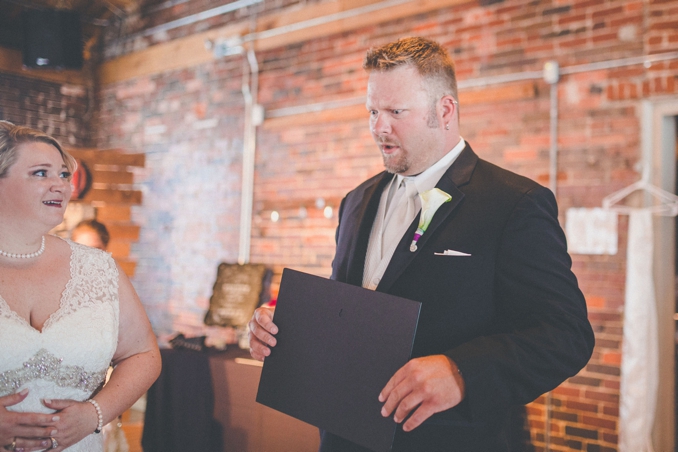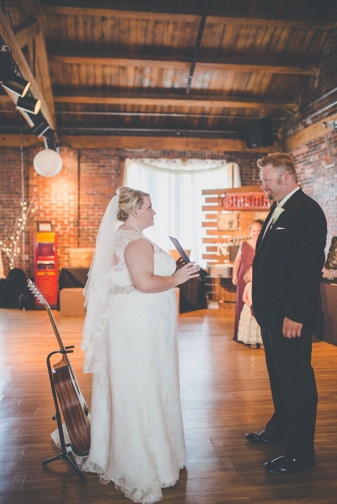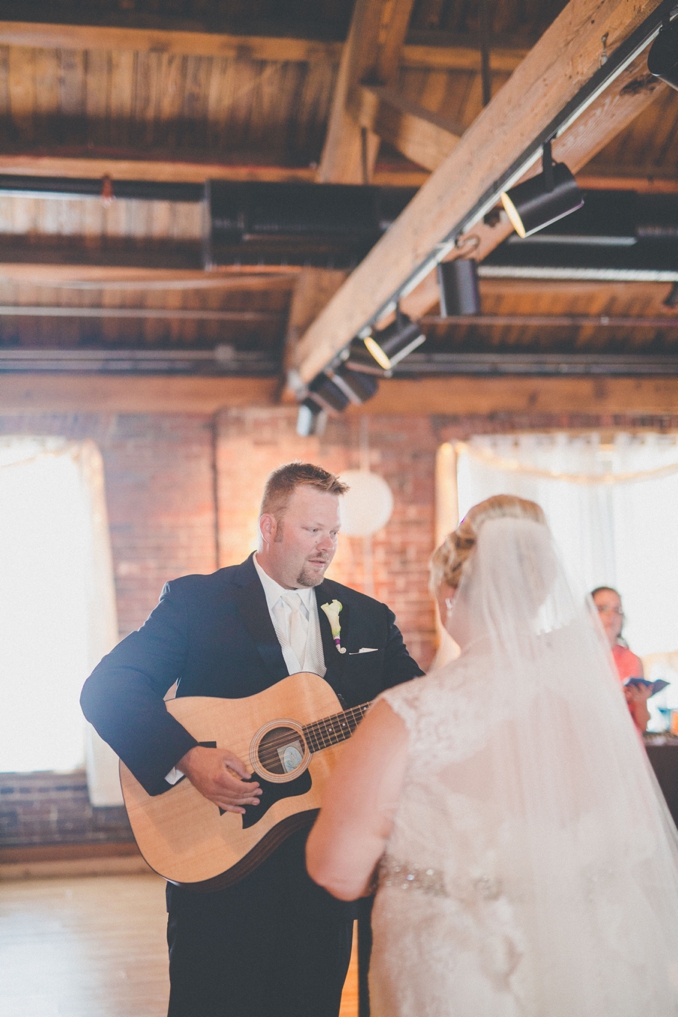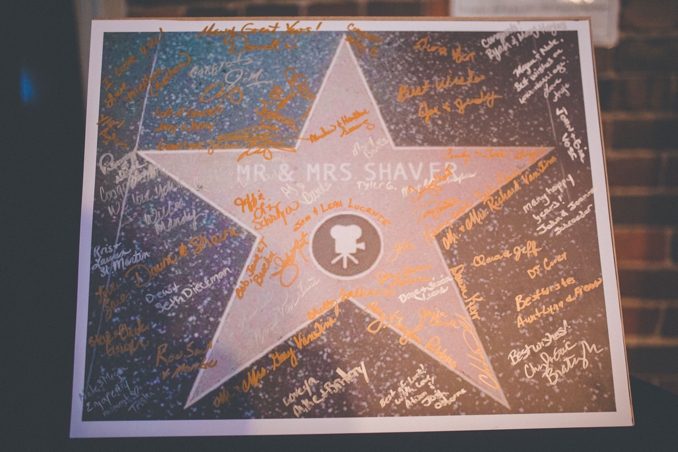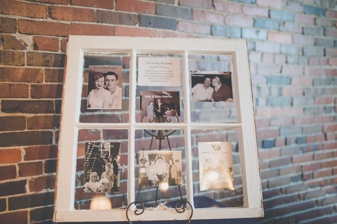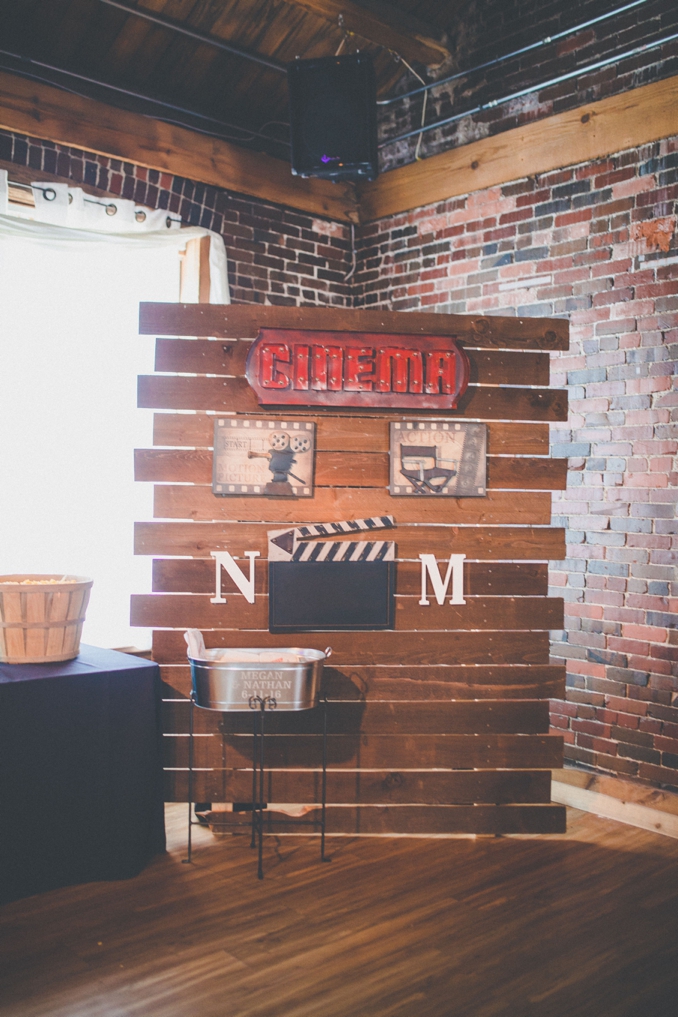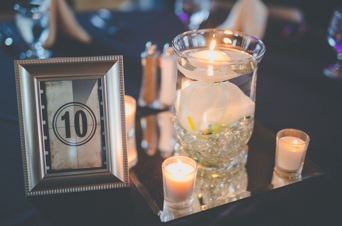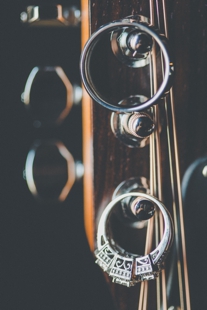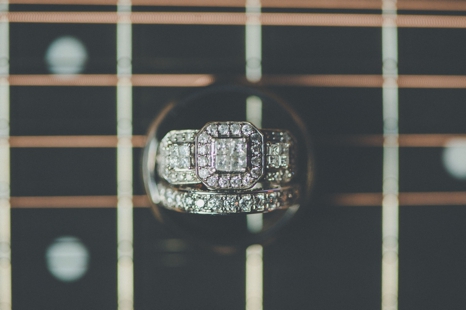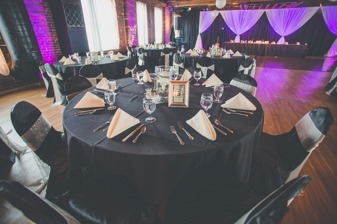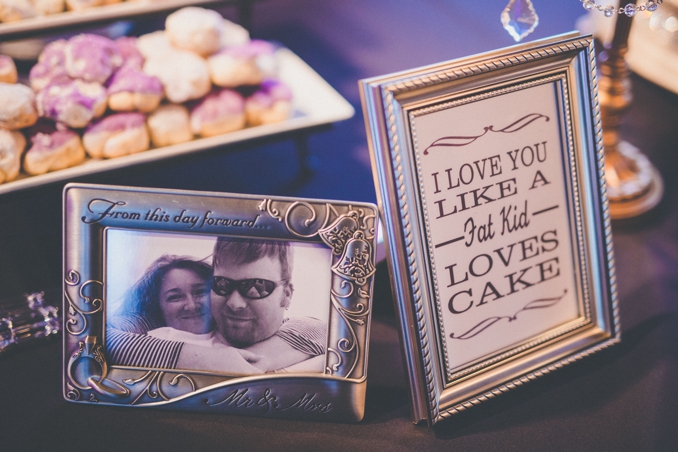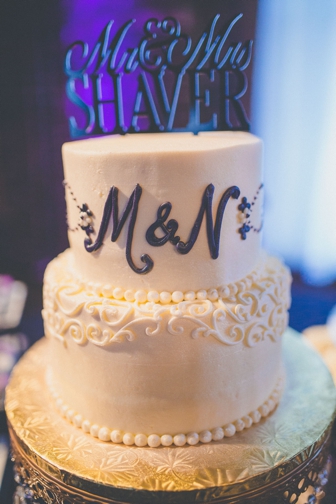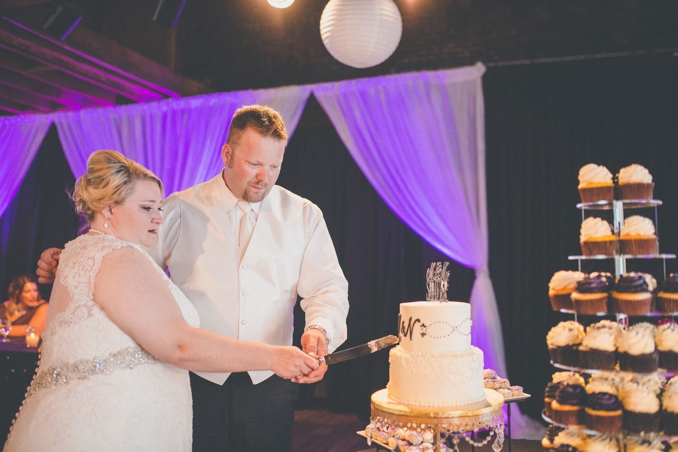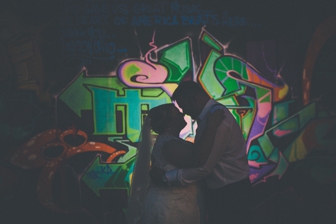 Shop the Post

How did the two of you meet? We met through a mutual friend one night at a local bar and grill in August 2011. He asked me to meet him for another drink but I said no but he never gave up on me because in November 2011 I finally agreed to date him. Best decision I ever made. I was glad that I made him wait because it showed me he was really worth the time. Describe your engagement: He proposed on Christmas morning in our new home with the special reason of it was the first day that we exchanged "I Love You'' to each other 3 years before. It was a special private moment. We decided 1 ½ engagement was a great amount of time to enjoy the moment and plan Personal or handmade details: Our wedding had a theme of vintage Hollywood. We had classic traditional items that you would typically see at a wedding and then we had some movie flare thrown in the mix. We had a concession stand with custom labels I made on the m & m candy package with our initials of "m & n" with our wedding date. I made the table number to reflect the old cinema reel with the countdown image. My maid of honor made all of our chalkboard signs which looked like they were professionally done. I took one of our engagement photos and made movie poster out of it. Our centerpieces were handmade floral pieces by a family friend. I also had a sign by the cake that said "I love you like a fat kid loves cake". The last personal detail I made with a window picture frame of our loved ones that had passed away so it felt like they were there on our special day. Describe your wedding flowers: Bride- mixture of Picasso calla lily's, white freesia, and plum garden stock; Bridesmaids and groomsman- white calla lilys ; Parents and groom- Picasso calla lily Memories and Stories about the Day: It was the best day of my life! I had great memories in the morning with my family and friend with mimosas, coffee and breakfast while getting ready. The rest of the day felt like a warp speed wedding but it was still the best time with family, friends, coworkers. I loved the detail that made it special for both of us and the look on my husband's face when he saw me for the first time and when I gave him his wedding present. The rush of emotions and those memories are forever priceless and I'm glad I had a great photographer to capture it all.
Your first dance song: Van Morrison- Into the mystic The thing that we would have done differently is? What I wish I would have done differently was allow extra time. The day was such a fast moving day anyway that we didn't allow ourselves extra time for things to go wrong or someone forgot something and had to run back but also because we were moving at lighting pace with pictures and touch ups that we didn't give ourselves enough time to just relax, be calm and regroup before the ceremony. I did get just a few moments which I appreciate because we were acting silly and taking selfies and it calmed the nerves alittle. Our favorite detail of the wedding was: My favorite detail was the movie marquee that we created from our engagement photo. When our guests arrived to the ceremony they were greeted with a sign that said" Feature Presentation" and then you saw there our movie poster. That framed detail hangs in our living room so we can always admire it. Your advice for other plus size brides: Spanks are not always the answer! Shape wear can be great and smooth you out in areas that you want. Depending on your dress style it can also have effects that don't make your dress look so great. I had a keyhole back on my dress which was one of my favorite parts because it gave it that vintage feel but the shape wear pushed everything up and made everything not look so flattering pushed up in the key hole spot. So there you have it spanks are not always the solution to make you look great. Be comfortable in your dress and with your body and you will look beautiful! Three adjectives that describe the day: Magical, Memorable, and Beautiful What has surprised you most during the first few months of marriage? Not much has changed, except my perspective on a few things. Don't get me wrong I love and adore my husband but now I feel like I appreciate my husband more for things now than I did when were dating. I know we have heard it all before "remember to pick your battles and remember your wedding day vows" because some days marriage is not easy and some days marriage is a breeze. On the days that you have reminded him to do something for the 3rd time in a row, those are the days those vows he created and read to me get me by. Then there are days that I look at him and I am thankful for him for not only doing all the stuff he does around the house and for putting up.
Vendor Love – Photographer:  Sarah Babcock Studio // Cake Designer: Ele Cake Co. // Apparel: LILLIANS BRIDAL  // DJ: Party Pleasers // Event Venue: Top of the Market // Floral Designer: Oberer's Flowers // Invitations & Calligraphy: Zazzle // Bridesmaids Attire: David's Bridal // Groom and Groomsmen Attire: Calvin Kline from Presidential Tuxedo // Music/Entertainment: Party Pleasers // Rentals and Décor: Prime Time Party Rental // Officiate/ Minister: Joshua Osborne
The following two tabs change content below.
Shafonne Myers is a certified wedding and event planner who longed for bridal inspiration that looked like her. She has created a website and magazine that brings bridal inspiration to plus size brides. She does speaking engagements educating the world about plus size brides and self confidence.
Latest posts by Shafonne Myers {Editor-in-Chief} (see all)