Laura and Andrew's wedding was set on the beautiful outdoor patio in the heart of Florida. They had a very intimate wedding and the bride was very hands on with the wedding preparations!

Laura and Andrew
Tell Us About Your Wedding
An intimate, celestial, dark romantic vibe set on the beautiful outdoor patio of The Gathering in the heart of Tallahassee, Florida.

Wedding Colors
Burgundy, Gray, Black, Dark Reds, and pops of Purples.
How Did the Two of You Meet?
Bumble! He was traveling through town on work. Coincidentally, we were both from the same area but had never met. We were long distance for about 4 months and then he moved to be with me.
Describe your Engagement
He asked at home. Prior to this, he had been talking about our wedding and when it would happen, and we had picked a date for an engagement party which turned into small wedding.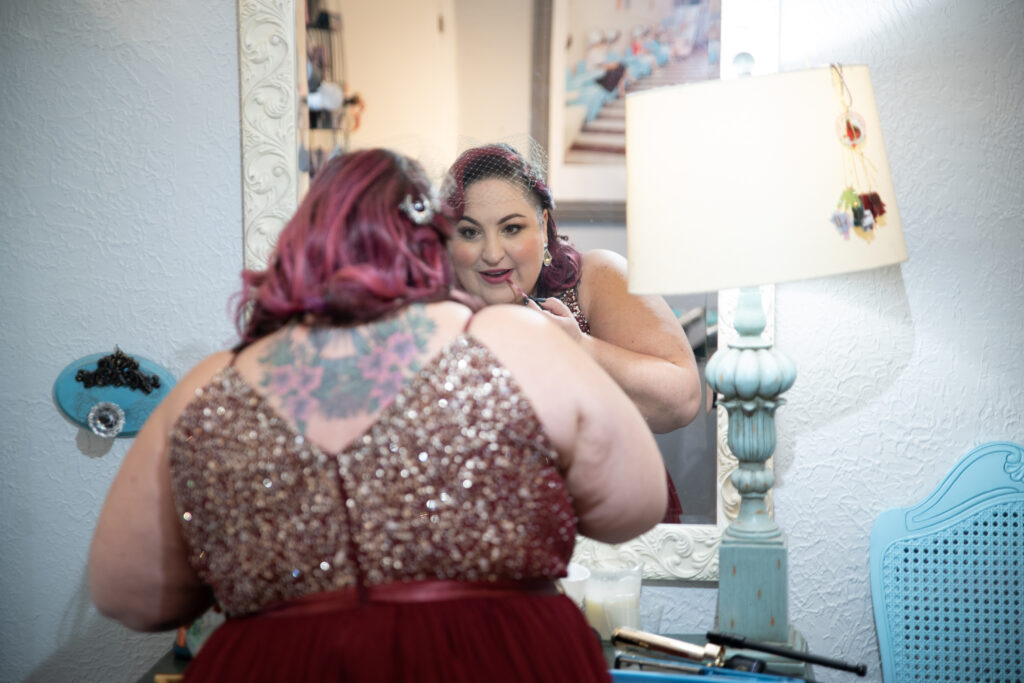 Personal or Handmade Details
The bride used to work for the rental/event designer company, so naturally, had to collaborate on the decor and look. Being in the event industry, it was different being on the other side.
The bride wore the Groom's grandmother's wedding ring, on the other hand, it was gifted to her from the Groom's family after the engagement.
Describe your Flowers
Gorgeous moon altar with lots of dark reds, purples, and creams. Mix of the romantic and vintage. Truly so beautiful!
Memories and Stories About the Day
Our good friend married us and we walked down the aisle together. I literally could not stop crying!
Although there was only about 35 guest, you would have thought there was 100 the way they cheered when we kissed and were announced.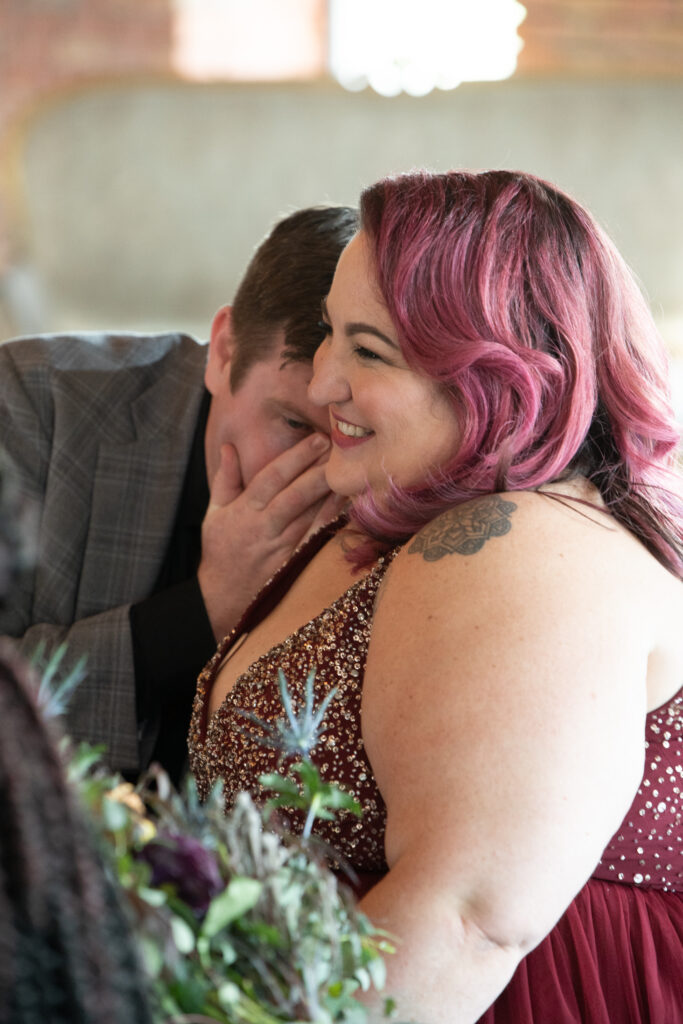 Your First Dance Song
"And I Love Her" by The Beatles
The Thing We Would Have Done Differently Is?
Portraits by our beautiful floral altar.
Your Advice for Other Plus Size Brides
Wear what you love and you will shine on your day! Don't be afraid to mix it up with color or style. Have fun! The day is going to go by so fast so take time to enjoy it.
3 Adjectives that Describe the Day
Romantic. Celestial. Unique.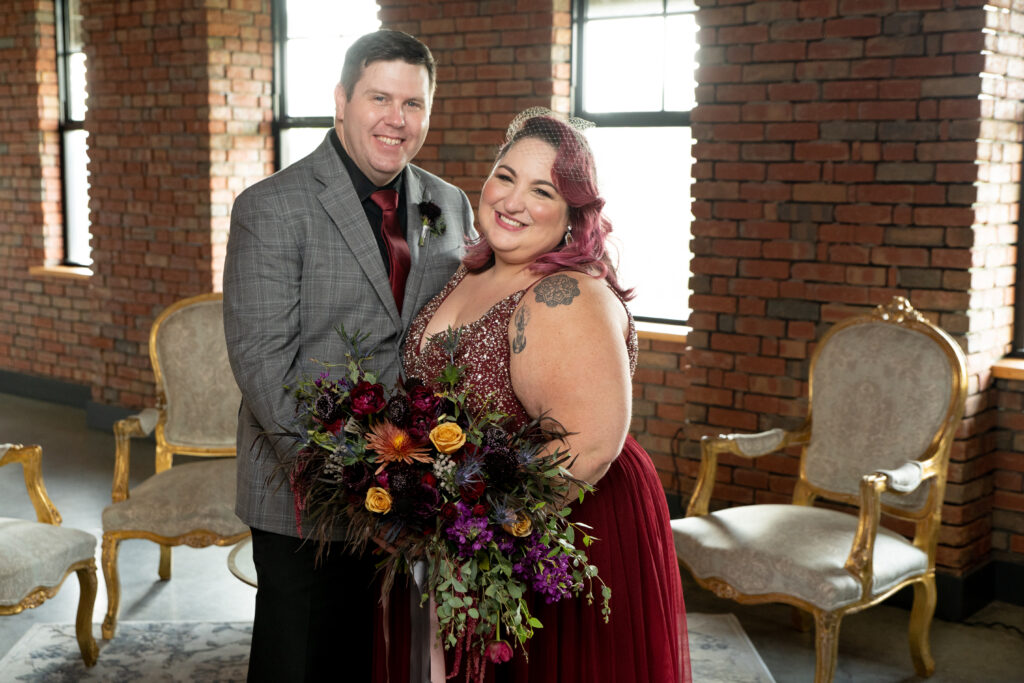 What has Surprised you Most During the First Few Months of Marriage?
Our ability to consistently make one another laugh and keep being an amazing supportive team!
Vendors
Photographer: Long's Photography
Venue: The Gathering
Wedding Planner: Sweet Tea Tallahassee
Wedding Stylist: Terri Smith Details
Bridal Attire: BHLDN Avery Dress
Groom's Attire: Men's Warehouse
Flowers: A Country Rose Florist
Hair Stylist: Jennifer Ansley of Moxie in Midtown Salon
Rentals: Terri Smith Details
Linens: Sweet Magnolia & Co
Caterer: Social Catering & Events
The following two tabs change content below.
Shafonne Myers is a certified wedding and event planner who longed for bridal inspiration that looked like her. She has created a website and magazine that brings bridal inspiration to plus size brides. She does speaking engagements educating the world about plus size brides and self confidence.
Latest posts by Shafonne Myers {Editor-in-Chief} (see all)