Stacy and Cecil's fun and elegant wedding at the Bahamas was magical! It was a very special moment for these 2 lovely couple as they got married in front of their loved ones and special friends.

Stacy and Cecil
Tell Us About Your Wedding
Our wedding was an intimate, elegant, fun affair with close family and closest friends. We are not a fussy couple but we love simple but bold elegance. Our wedding was filled with lots of love, happiness and a whole lot of dancing (soca music) from all who attended.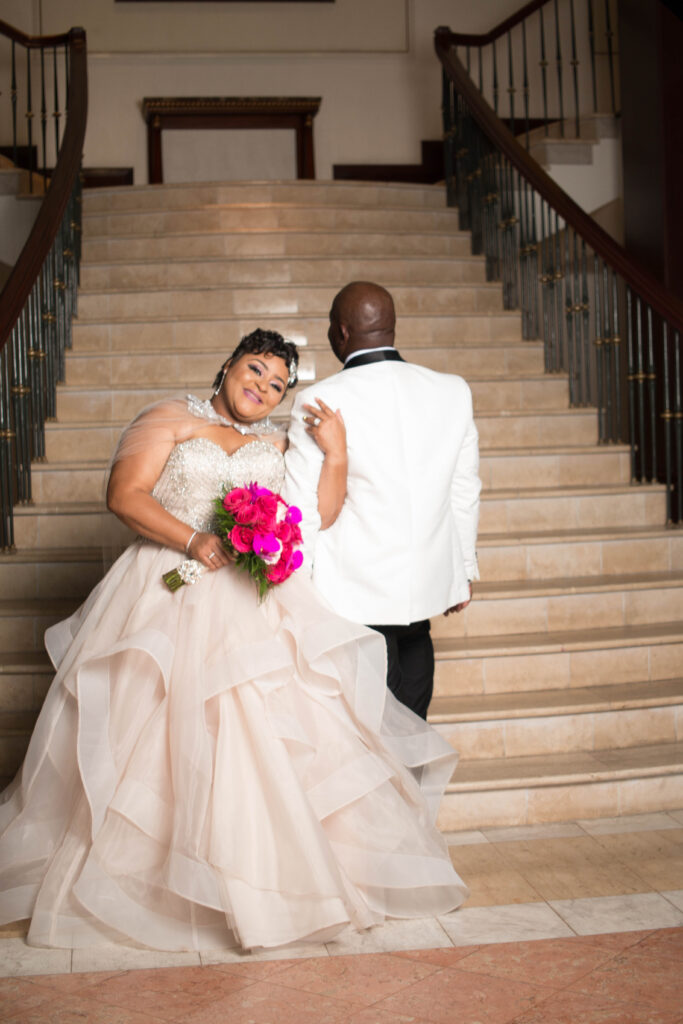 Wedding Colors
Fuchsia, Purple, Gold, and Navy
Describe Your Flowers
My favorite color is pink, so pink roses with orchard were gorgeous.
How Did the Two of You Meet?
He saw me out with a cousin of his and asked her for my number. When he called, I played hard to get. One time, he fixed my A/C and the rest is history
Memories and Stories About the Day
The DJ played the wrong song for my flower girls to walk on but it was the perfect song he played.
I was so nervous on the morning of the wedding. I paced the floor for 2 hours before having my makeup done and I refused to eat or drink anything.
My husband was so nervous (while) saying his vows. He made a couple of mistakes, so cute!
I cried when I got downstairs to walk into the ceremony. We were still dancing when the hotel said time is up.
Your First Dance Song
"Day One" by Tamia
The Thing We Would Have Done Different Is?
Not wasting time with planning. I had an 18-month engagement and waited until I was 10 months out to start planning.
Your Advice for Other Plus Size Brides
Love the skin you're in! This is your day and don't allow anything or anyone to make you forget that! Enjoy every minute of it. The day goes by way too fast!
3 Adjectives that Describe the Day
Beautiful. Unforgettable. Remarkable.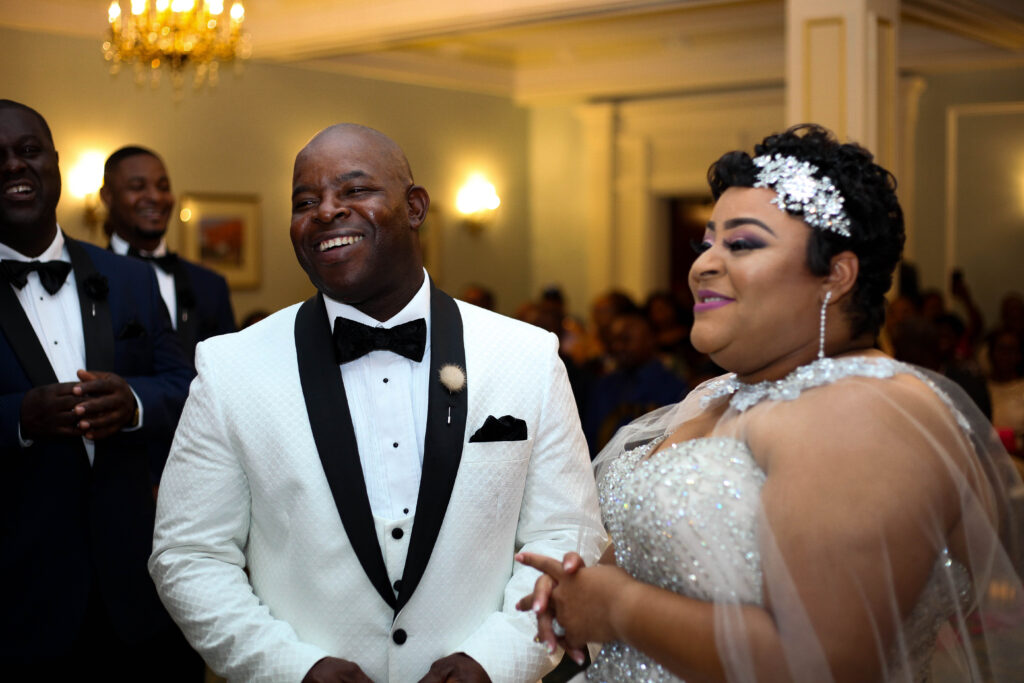 What has Surprised you Most During the First Few Months of Marriage?
How quickly life can change and when it changes, we have to adjust quickly!
My island where I was residing was destroyed by Hurricane Dorian just 7 weeks after the wedding; an experience I will never forget!
I also learned the importance of loving each other. Even when it's hard to focus after a great loss, we still have each other. Learn to appreciate your spouse. If it wasn't for him, I don't know what I would have done.
Vendors
Photographer: Shavado Gibson
Venue: British Colonial Hilton
Wedding Planning: c/o the bride
Wedding Stylist: Beyond the Decor
Bridal Attire: Curvaceous Couture Bridal
Bridesmaid's Attire: The Wright Dress
Flowers: Beyond the Decor
Wedding Stationery: Monique Burrows
Wedding Favors: Picturesque
Hair Stylist: Tara Miller
Makeup Artist: Eye Candy Makeup Co.
Linens: Beyond the Decor
Caterer: British Colonial Hilton
The following two tabs change content below.
Shafonne Myers is a certified wedding and event planner who longed for bridal inspiration that looked like her. She has created a website and magazine that brings bridal inspiration to plus size brides. She does speaking engagements educating the world about plus size brides and self confidence.
Latest posts by Shafonne Myers {Editor-in-Chief} (see all)