A winter wedding in California is what we have on tap for you today. Julie and Jeff married at the Saticoy Country Club in California on a rainy afternoon. They made the most of it though and emerged happily married. We love how Julie and Jeff used small businesses since Julie grew up with her dad owning a small business. Read on to see more of this lovely happy couple!

Julie & Jeffrey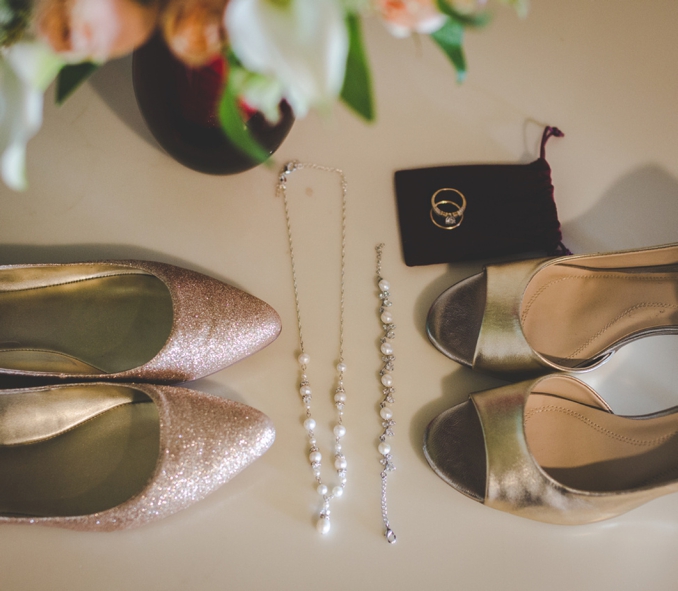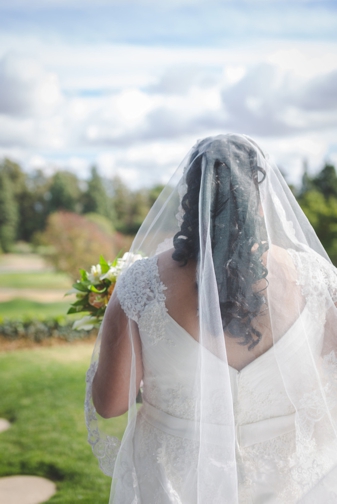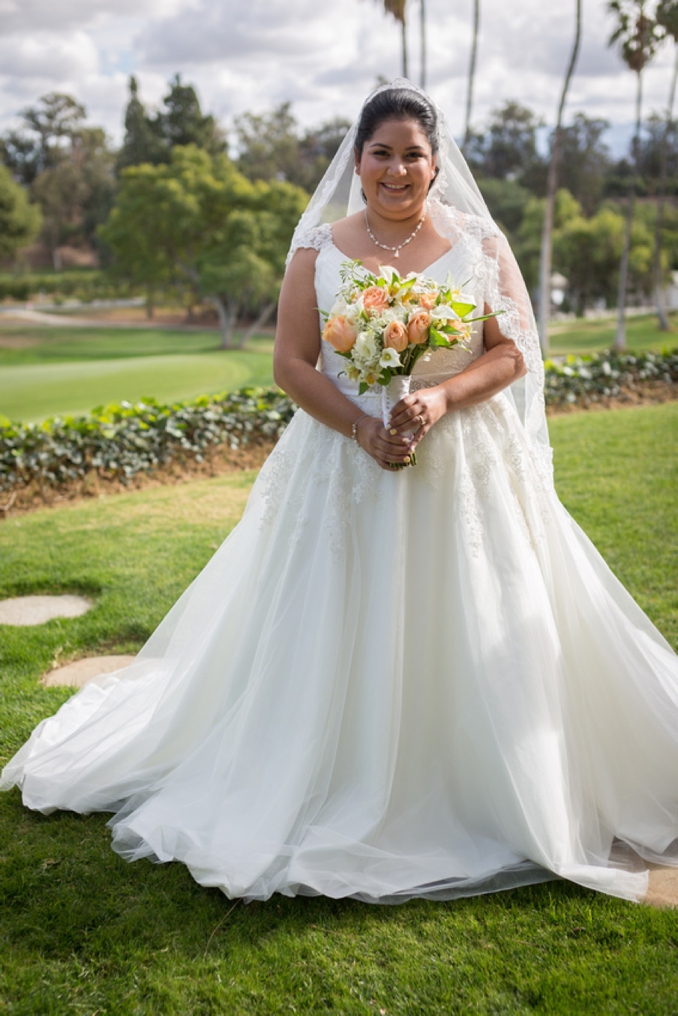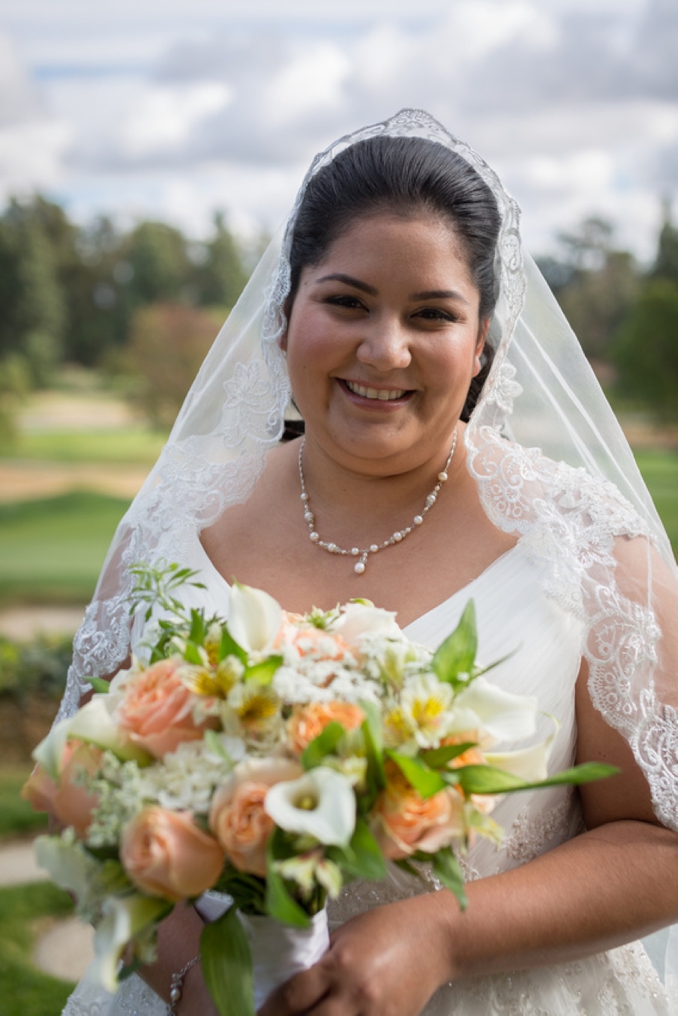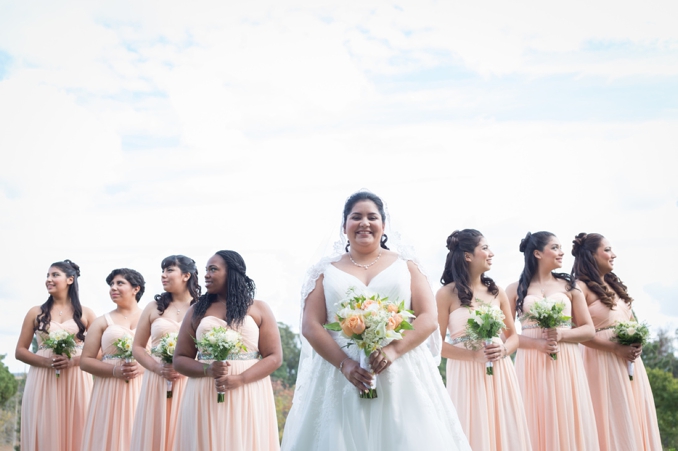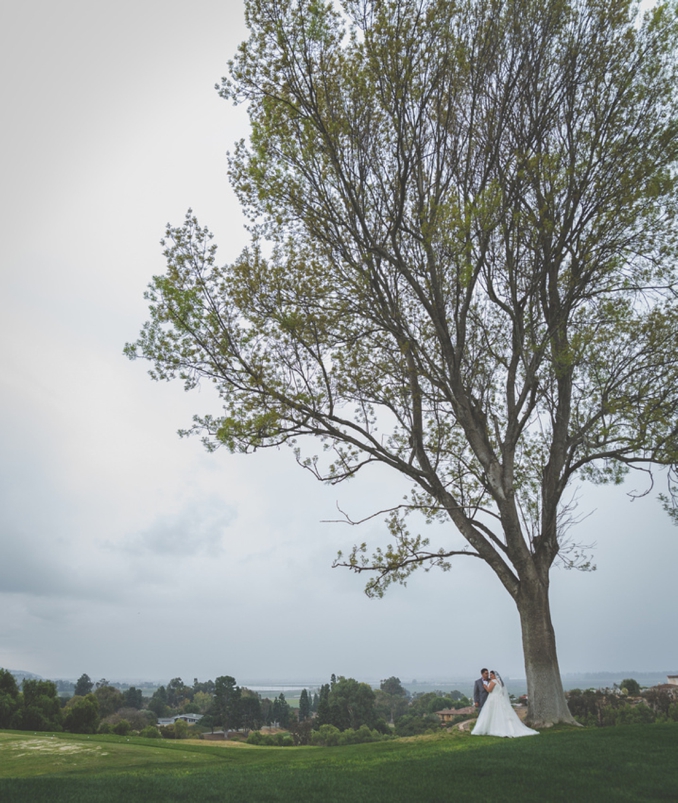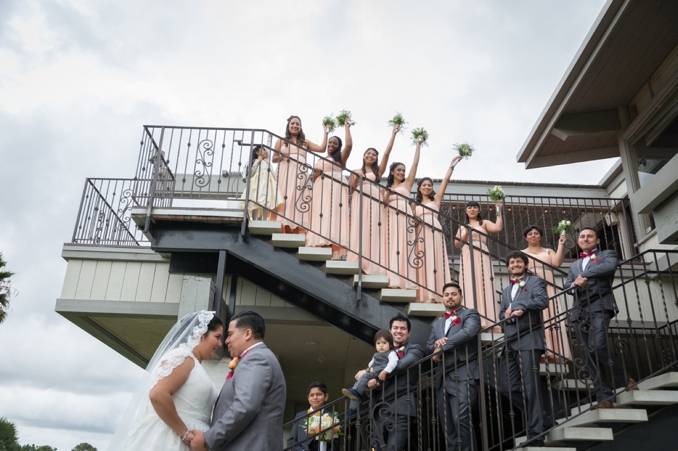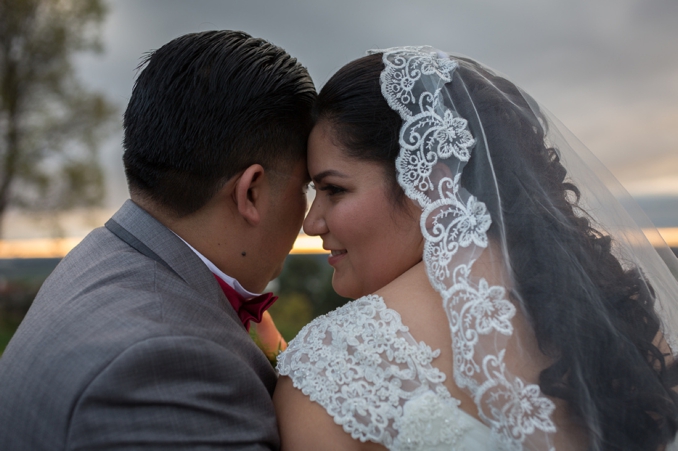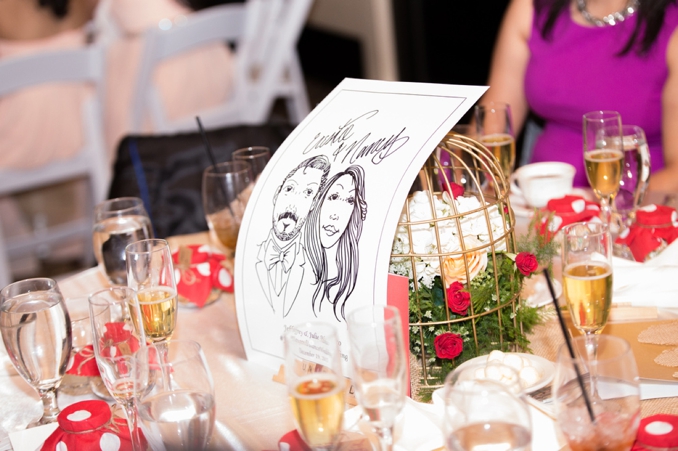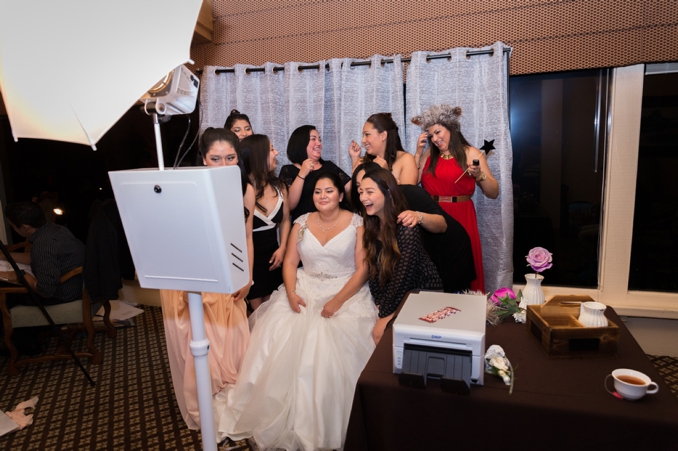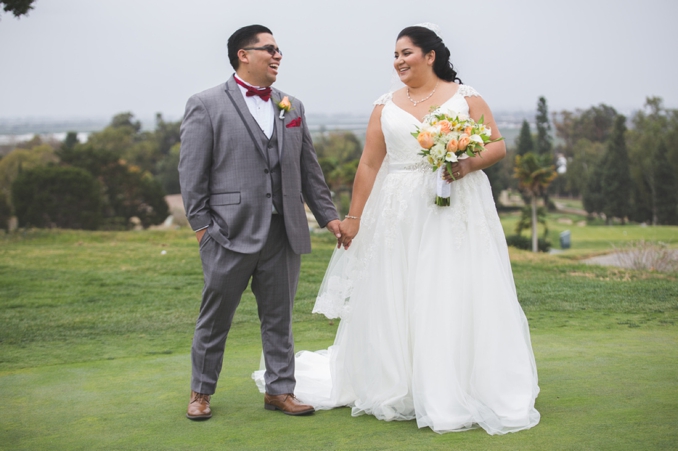 Shop the Post

How did the two of you meet? We met at church, when we were about 13. Jeff was quiet and kept to himself. I am loud and outgoing. I yelled Hello across the church on his first day there, after service of course, and he kept assuming I was talking to a friend. As I got closer and louder he realized I was talking to him. I introduced myself, welcomed him and we became friends. We grew apart but remained friends through high school and while I was a student at a CSU – Northridge. In 2012, at age 24, he finally asked me out Describe your engagement: Fun, enchanting. We had a year to plan, pay and get ready to start our new lives together. It was full of hands on projects that we enjoyed. Personal or handmade details: Jeff spray painted the birdcages gold. My sisters (Belen and Kimberly) and Jeff helped my make and sample the mix for the favors. They also helped me fill the jars, seal them hot glue the cloth on the lids and put the twin with the label on them. I premade the labels by hand and wrote Thank You on all of them. My table names I made with scrabble, banana gram letters and stands bought on EBAY, glued down the letters with wood glue. I cut all the table runners with my mom. The table names on the Escort card table on the easels I made and Jeff sprayed them with a coat of glitter spray paint. Jeff also spray painted all of the crates, and easels. I made and gifted Jeff his JB cufflinks. Jeff and I put together the hot chocolate bar set it up at my mom's house with my sisters (Belen, Ileene, Giselle) three times to ensure they knew what we wanted. Describe your Flowers: My bridal bouquet was gorgeous, better than I imagined, it had a lot of peach roses and calla lilies, a couple of white hydrangeas some little white flowers. I didn't realize how pretty it would come out. My bridesmaids all carried bouquets that were white flowers with green fern leaves. My table arrangements used a lot of white flowers and green ferns and leaves with splashes of color in peach and red roses all inside bird cages that were donated to us. Memories and Stories about the Day: It truly never rains in California. We started planning the wedding aver a year before our actual date. While visiting different venues I asked all of the people I had appointments with about Rain, "what would you do if it rains?" For the most part all the vendors would say it doesn't rain in California, which I can generally agree with but some people just laughed it off. Alex though gave me a complete over view of what I could expect for the Saticoy Country Club to do. I was actually hoping and praying it would rain because I wanted pictures with clouds, umbrella, and just a different atmosphere. God answered my prayers and it rained on our special day. Your first dance song: Fly me to the Moon by Frank Sinatra The thing that we would have done differently is?  I believe I wouldn't have worried about escort cards or ensuring everyone was assigned seating. People moved as they pleased so the stress could have been avoided by just reserving 3 tables and letting everyone sit where they wanted to. If we could have spend our wedding dollars differently, we would have: At this point I don't think I would have done anything differently because I was and still am grateful at everything that we were able to accomplish and do for our day. I am also very grateful that I was able to do a lot of DIY projects in order to save money. Your advice for other plus size brides: My biggest fear was not finding a dress I was comfortable in. I have always been cautious of my appearance and I really didn't want to try on any wedding dresses. I finally did try some on because I had to buy one. I hated going to big stores (ie David's Bridal, etc) I felt like they could have done a better job and had a better selection of dresses that could fit me and in my price range. I ended up going to a few small boutiques to try on dresses and ended up at the least likely store to purchase my dress. By this time I had given up on myself, I thought I would just throw anything on. I would say don't limit yourself because you are the only person that can truly make you happy. Don't look at the brides portrayed in the magazines because they aren't you. What has surprised you most during the first few months of marriage? The first few months of marriage I have been surprised at the fact that I didn't realize how much work my mom put in to her marriage and her children. I don't think I ever credited her enough for everything that she did for me. I also didn't realize how much of an impact it was on my parents, my little sisters and my grandma for me to move out and start a new life. My Grandma especially seemed to get a little depressed because I would get home after work and spend time with her, now that I am married she says I don't love her anymore because I only see her on Fridays and Sundays. These few months have been like walking on warm fluffy clouds.
Vendor Love ~ Photographer:  myke & teri photography | Dress: Ruby dress by Allure from Della Curva | Bridesmaids Attire: Wyn Bridal | Groom and Groommen's Attire: Suit Guy | Makeup Artist: La Rouge Artistry – Makeup & Hair | Shoes: Nine West | Bakery: Porto's Bakery | Event Venue: Saticoy Country Club | Music/Entertainment: David Adelstein from Adel Music  | Caricaturists: SoCal Toons | Rentals and Décor: Fernando's Flowers | Officiate/ Minister: Pastor Luis Ponce Sr.

The following two tabs change content below.
Shafonne Myers is a certified wedding and event planner who longed for bridal inspiration that looked like her. She has created a website and magazine that brings bridal inspiration to plus size brides. She does speaking engagements educating the world about plus size brides and self confidence.
Latest posts by Shafonne Myers {Editor-in-Chief} (see all)