Today's wedding is full of all kinds of amazing images that capture the love of this gorgeous couple. I love sharing weddings like this, you can just see the love coming through the images. ENJOY!

Sarah &  Timothy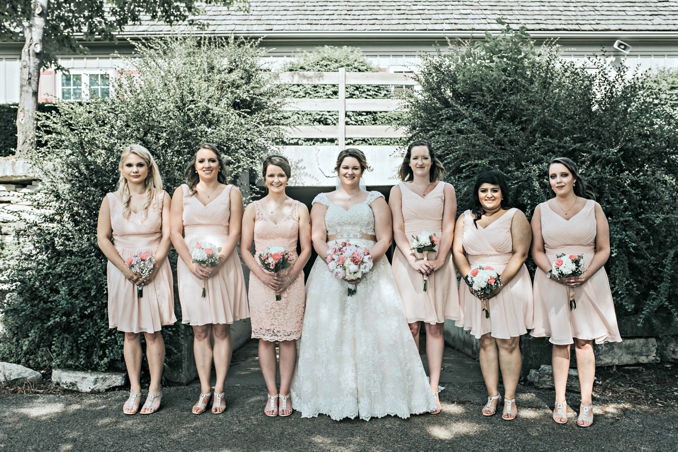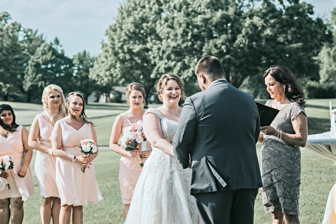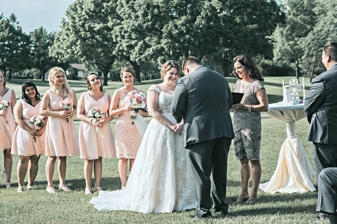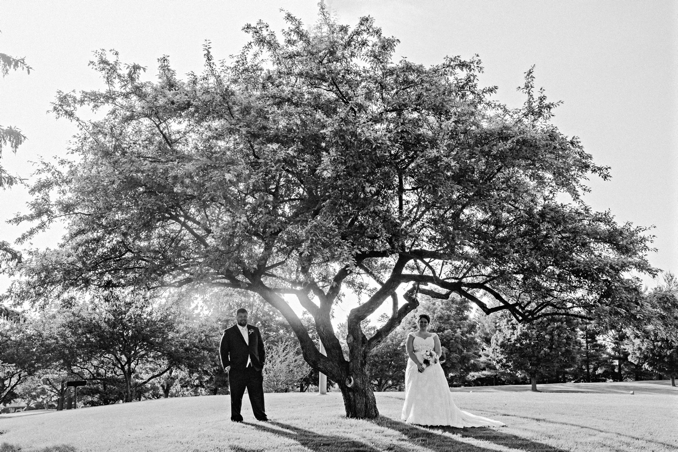 Shop the Post

How did the two of you meet? We met in the 5th grade at Valley View Elementary School, and starting dating when Sarah turned 16. Tim waited nearly 2 years till she was allowed to date. In high school we were Homecoming King and Queen, went to college together and have been dating ever since! Describe your engagement: A very low key engagement, after a long day at University Sarah was frustrated and worried about student teaching the next semester. Tim surprised Sarah with the ring over Pizza rolls. Personal or handmade details: Personal details included our picture frames, with pictures of our long relationship. We did a kissing menu instead of clinking glasses for kissing during the reception! Our Chicago Blackhawks jerseys were a gift from Tim's parents, and we can't wait to wear them to a game this winter! Our favors were our favorite root beer and Kenny Chesney's Vanilla Blue Chair Bay Rum. Perfect adult root beer float! We also did a southern charm pull, as we plan on moving down south one day! My Father in law created Giant Jenga for us, and guests played during cocktail hour! Describe your wedding flowers: My flowers were white hydrangeas with pink stock, pink carnations, stems of pink spray roses and stems gray brunia. Memories and Stories about the Day: 1. My family means the world to me (Sarah) and seeing my Dad and brother for the first time while I was dressed was extremely emotional, as you can see from the pictures I cried seemingly the entire day. It was full of happy tears and emotions. 2. My Grandparents celebrated their 50th wedding anniversary, and my parent's 25th wedding anniversary, and Tim's parents 28th wedding anniversary. To celebrate their marriages and the guidance they have given us, we did an anniversary dance! Our best man created a mix of all of their wedding songs, and the DJ called out years in order and couples were asked to sit down. At the end, my Grandparents and their best friends of over 50 years were the last ones dancing and I gave my Grandmother my toss bouquet. 3. The entire week the weather said it would be raining, and then all of a sudden the day before the wedding the weather changed to 94 degrees!! We provided bottled water, fans, and coolings wipes so no one passed out! 4. While taking pictures outside, a dragonfly flew into our group photos. My sister, my MOH looked at me immediately and started crying, and my brother looked right at us in this moment, as he was a groomsman. Our family believes that our Uncle Russell, comes back to this earth to visit us as a dragonfly. Far away from a body of water, a single dragonfly came to visit us, the first we had seen of the season. It sent chills up our spines and naturally, caused us to be an emotional mess. After letting my family know, they were all astounded by the visit of my Uncle Russell. It was an incredibly special moment. Your first dance song: "History in the Making" by Darius Rucker The thing that we would have done differently is? EAT YOUR CAKE!!! We never got a chance to get a piece of our delicious cake! Our favorite detail of the wedding was: Our Icee Truck! We had Kona Icee come out and serve our guests a nighttime treat as surprise! No one knew but the couple. Our guests loved the truck, and the souvenir cups that came with. Many guests took the icee straight up to the bar and had the bartender add a bit of extra something in it! Your advice for other plus size brides: Don't let others tell you how to exist. Find a dress that you feel fabulous in, even if your Aunt Ellie says it's God awful on you. You and your fiance love each other, and you will be the only one in the room to them. Screw the haters. As Meghan Trainor says "I thank God every day, That I woke up feelin' this way, And I can't help lovin' myself and I don't need nobody else, nuh uh, If I was you, I'd wanna be me too" Three adjectives that describe the day: Emotional, Surprising, Traditional What has surprised you most during the first few months of marriage? How incredibly normal it feels! After being together so long, we have felt married for a long time. Yet, it still feels new and exciting being called "Mr. and Mrs. Springer" when on our honeymoon.

Vendor Love – Photographer: Roni Rose Photography | Videographer: True Shots Studio | Wedding Planner: Hanan Hafez with Events with Style | Florist: Marry Me Floral | Cake: Swiss Maid Bakery | Invitations & Calligraphy: Vistaprint | Jewelry: Family Heirloom | Bride's Attire:  Demetrios 1495 from Demetrios Schaumburg IL | Bridesmaids Attire: David's Bridal and Azazie.com | Groom and Groomsmen Attire: Men's Warehouse | Ceremony and Reception Location: Turnberry Country Club | Music/Entertainment: Music in Motion  | Rentals and Décor: Errasistable Rentals | Officiate/ Minister: Rev. Patti Roberts
The following two tabs change content below.
Shafonne Myers is a certified wedding and event planner who longed for bridal inspiration that looked like her. She has created a website and magazine that brings bridal inspiration to plus size brides. She does speaking engagements educating the world about plus size brides and self confidence.
Latest posts by Shafonne Myers {Editor-in-Chief} (see all)