I am absolutely obsessed with purple right now and especially with the fall season here.  It's such a warm and inviting color and it can go with so many things.  Check out some of our purple featured weddings here.  This couple decided to go with an purple ombre theme and incorporated various shades of purple. This is such a great idea because you aren't just having to settle for one shade of a color, you are able to use all shades of the color.  This works out perfectly if you choose your favorite color. Bradley Images, Inc did such a great job capturing all the gorgeousness that is purple.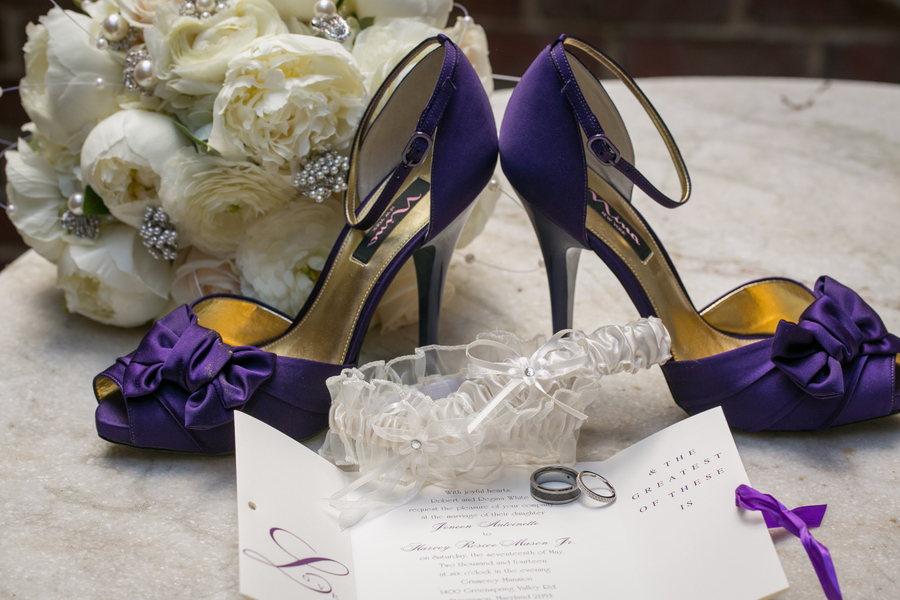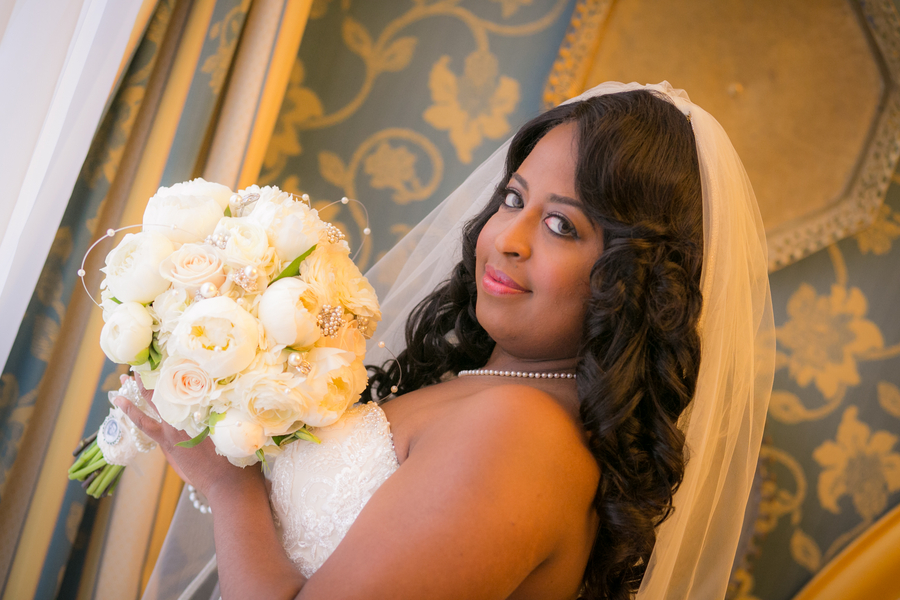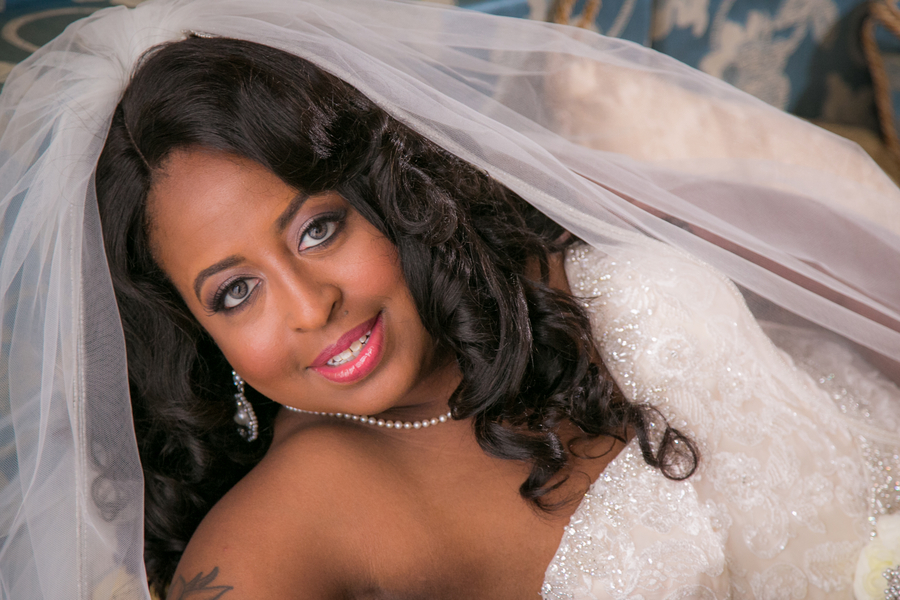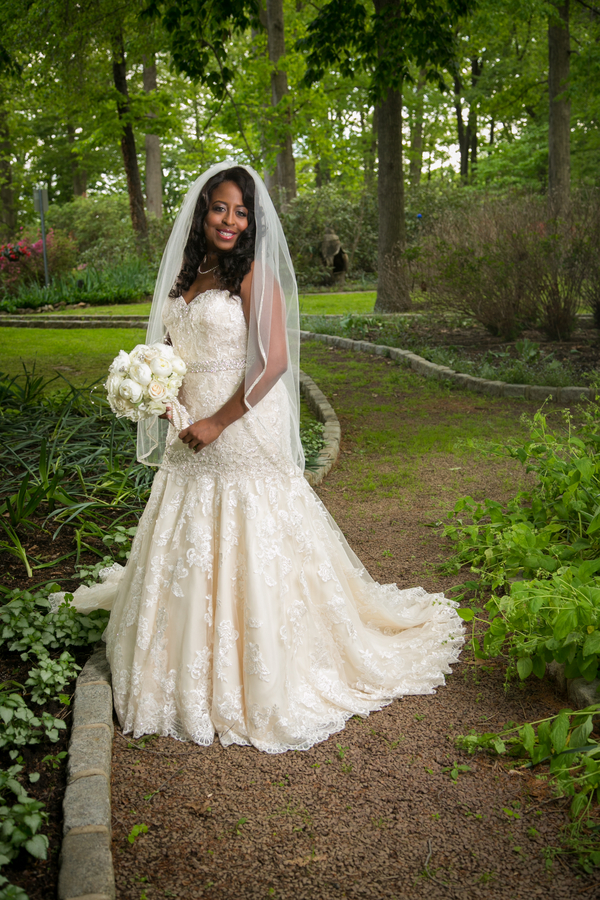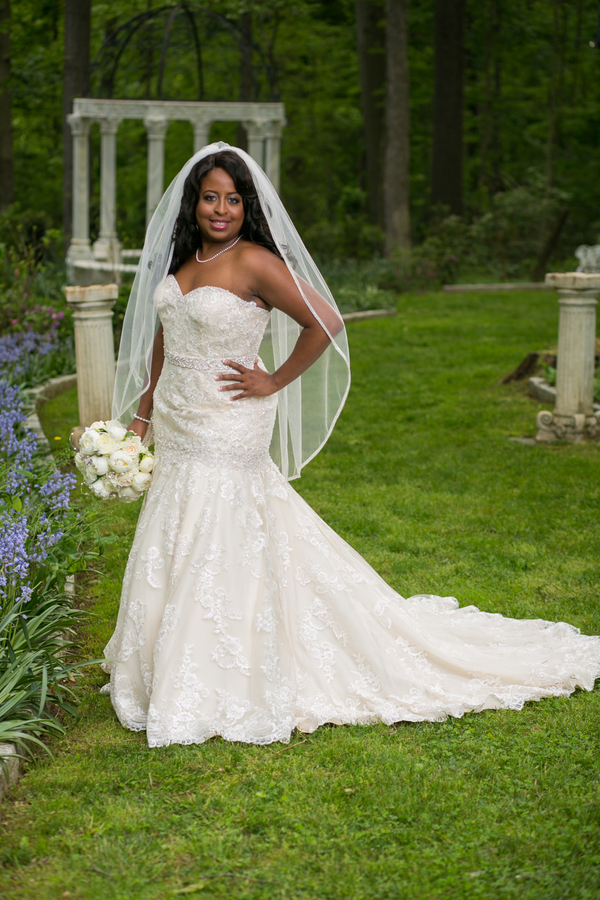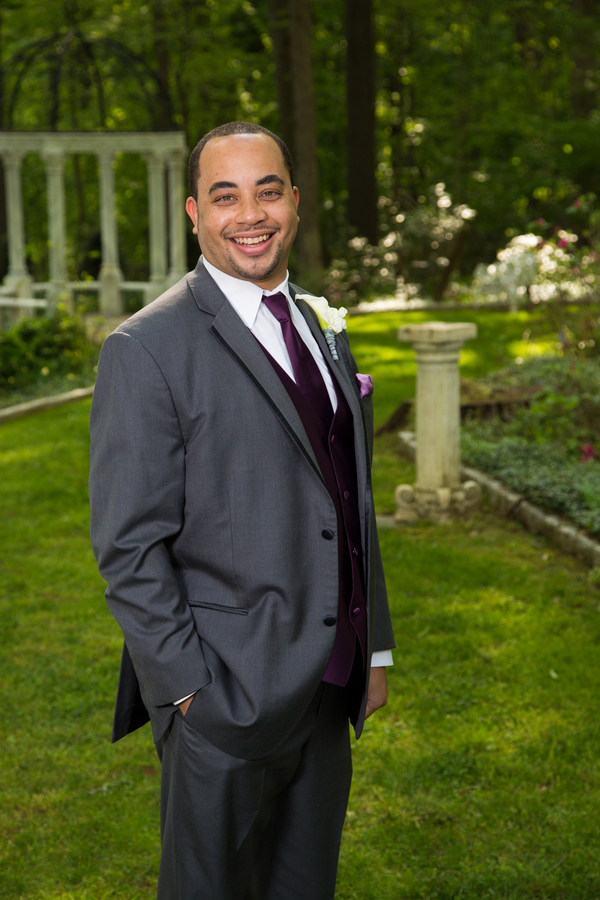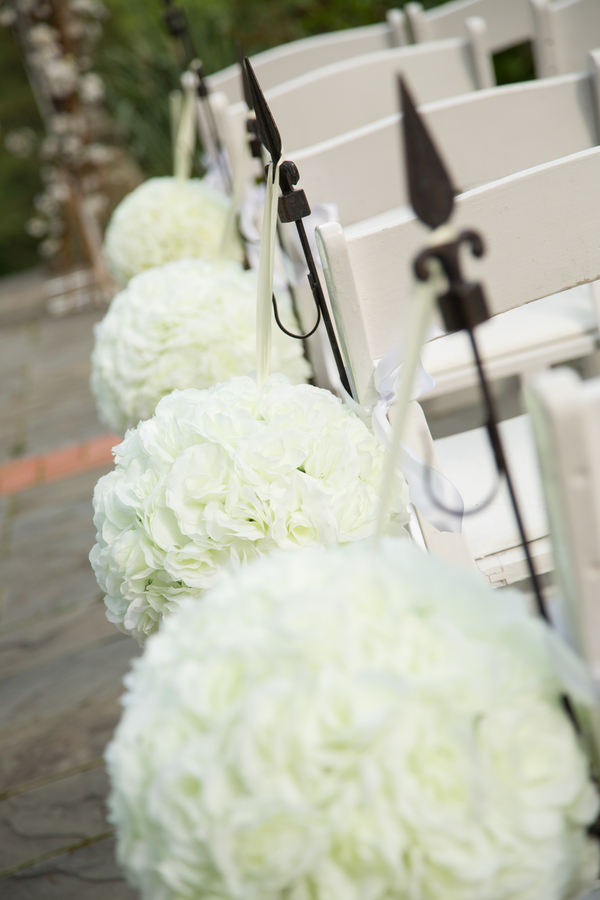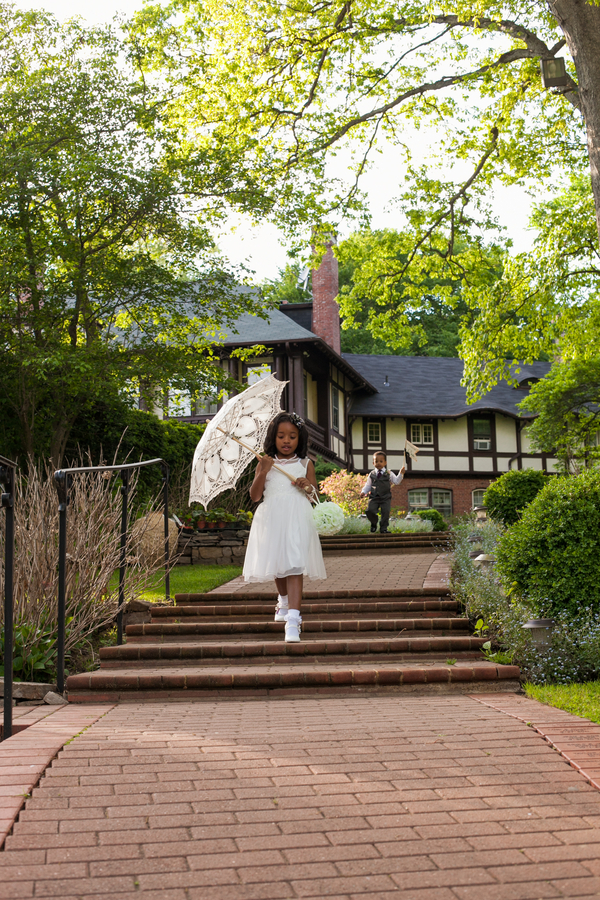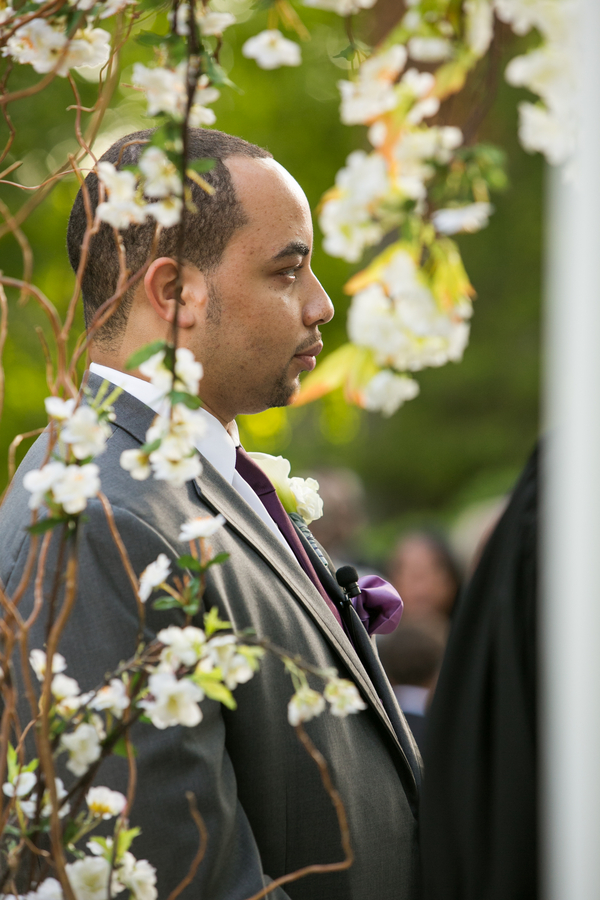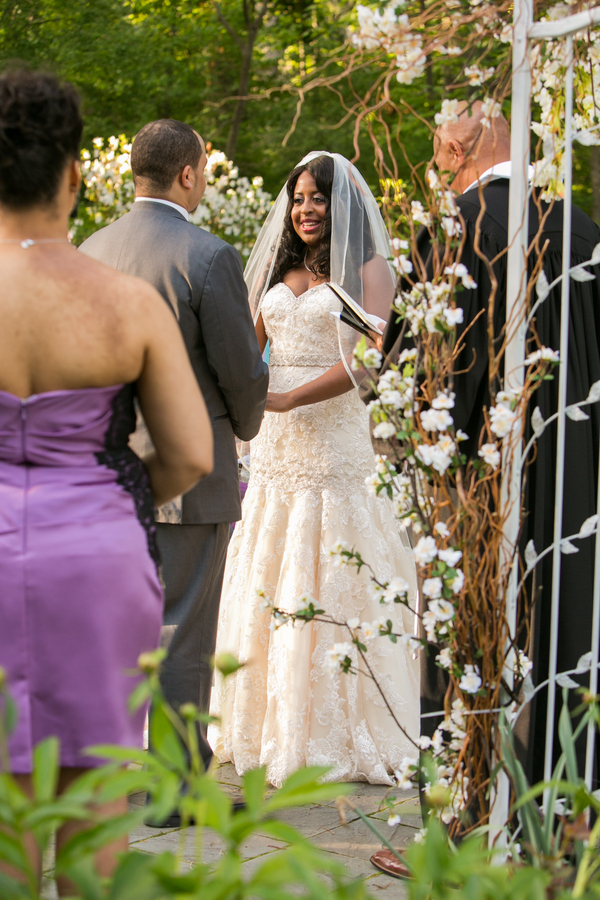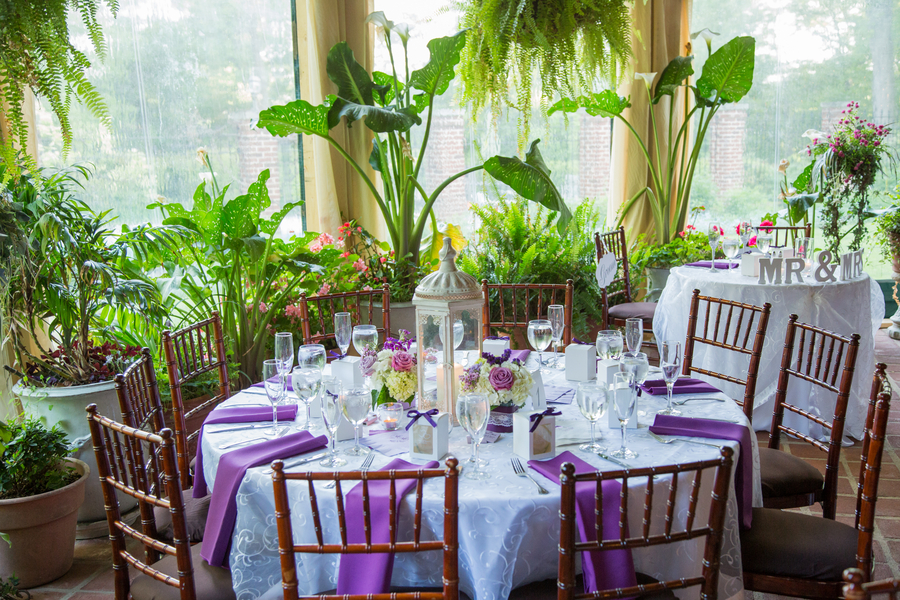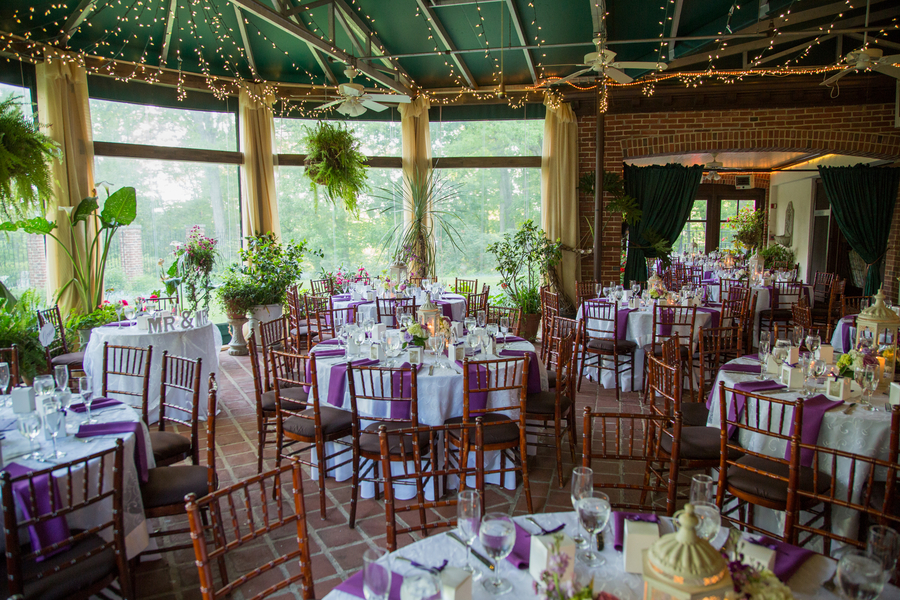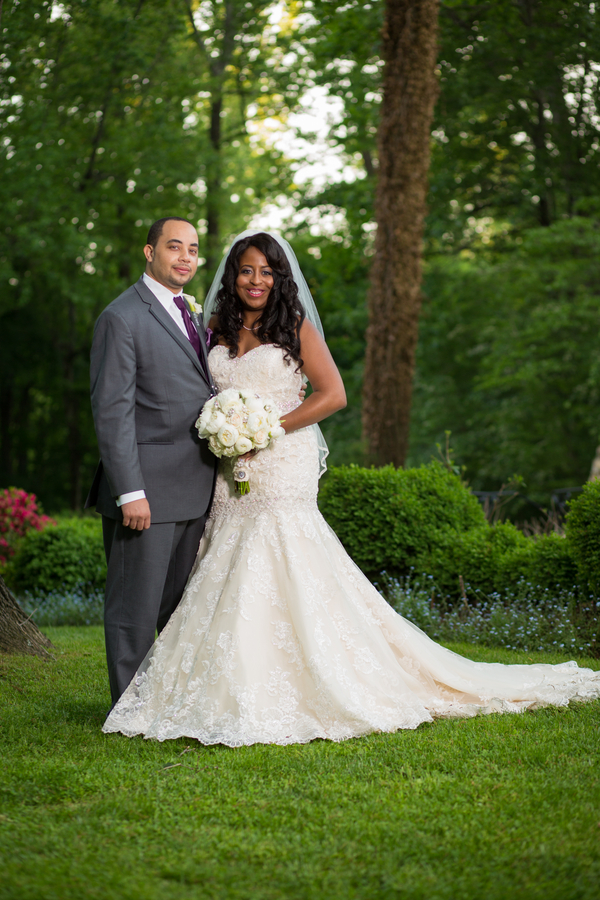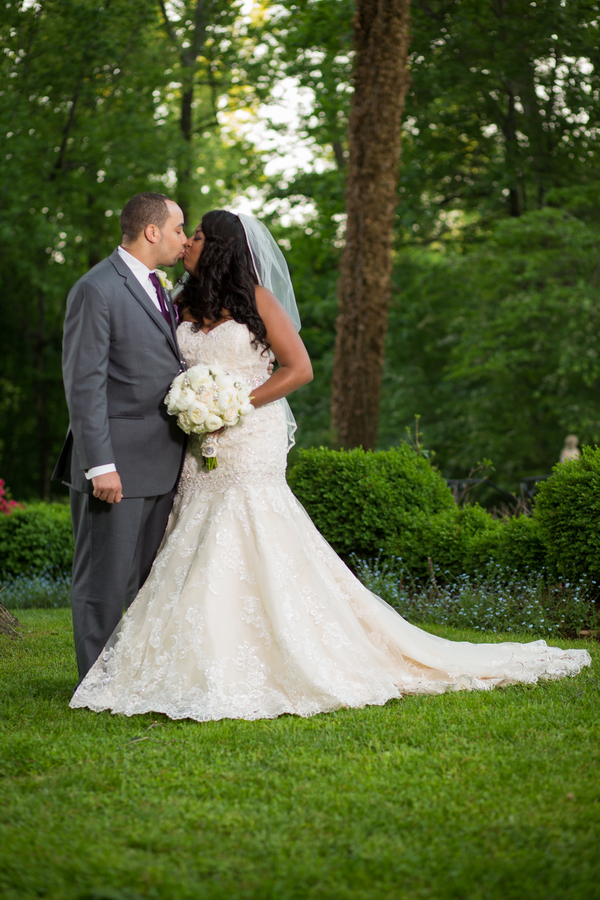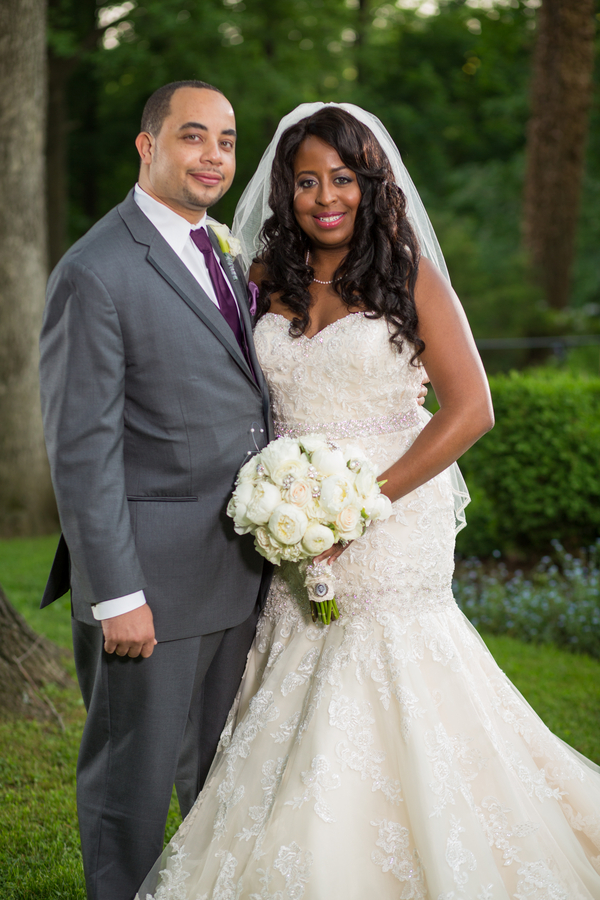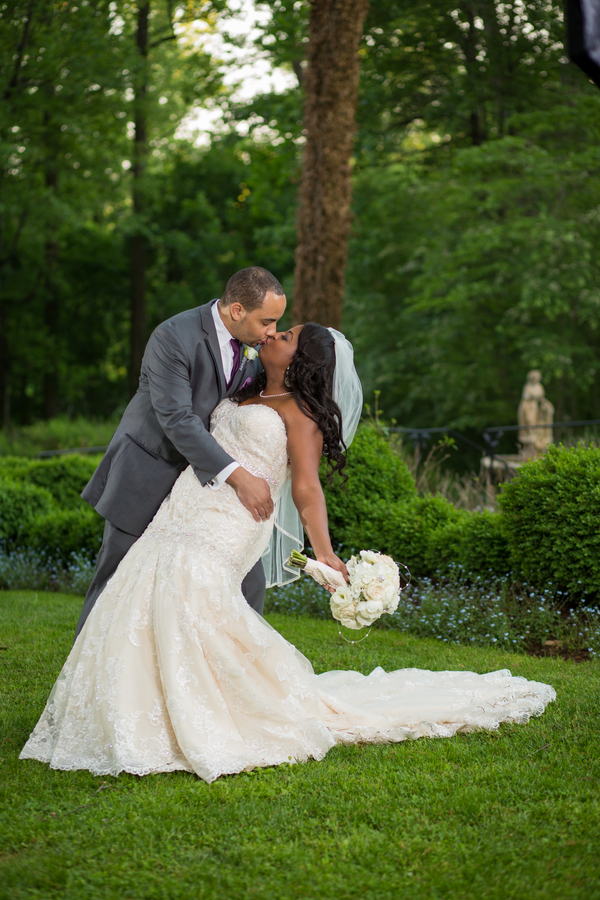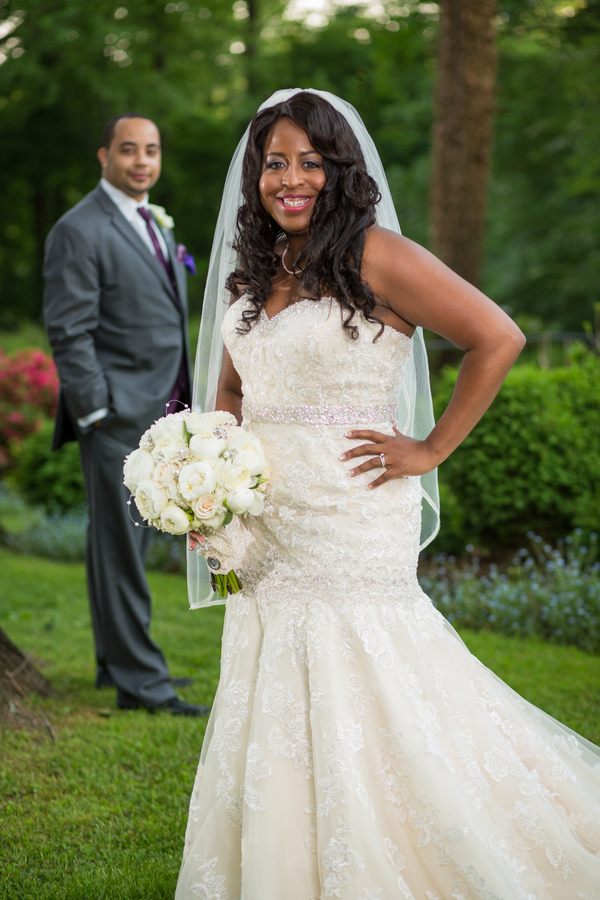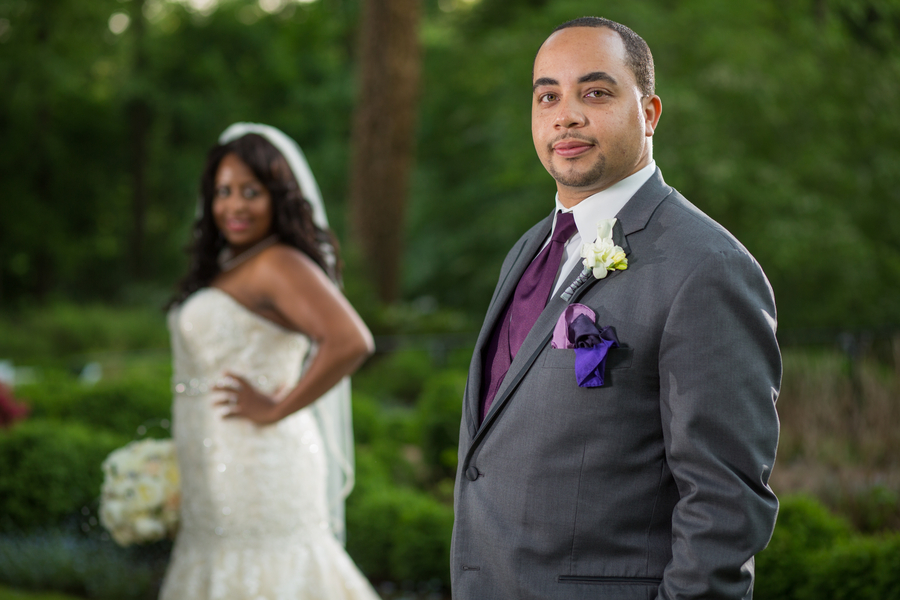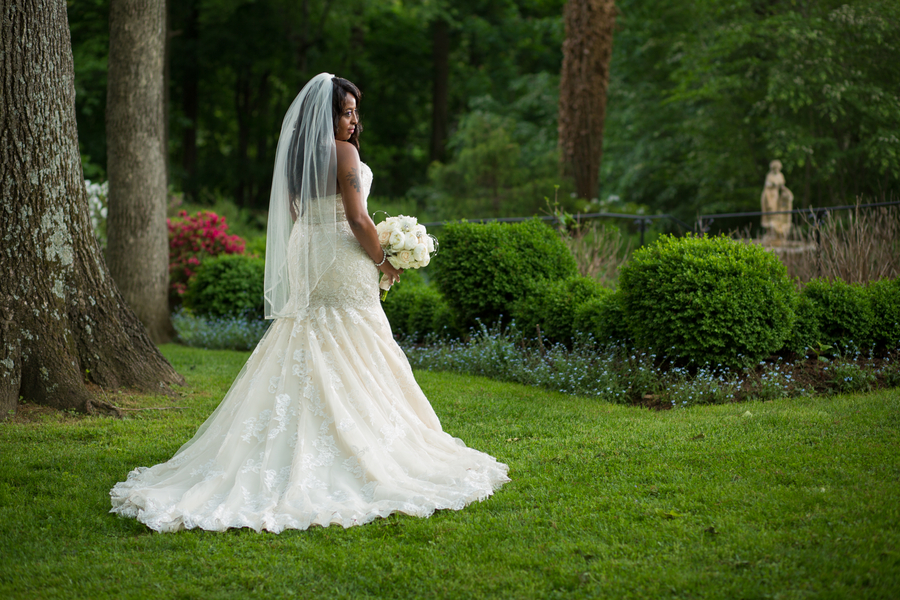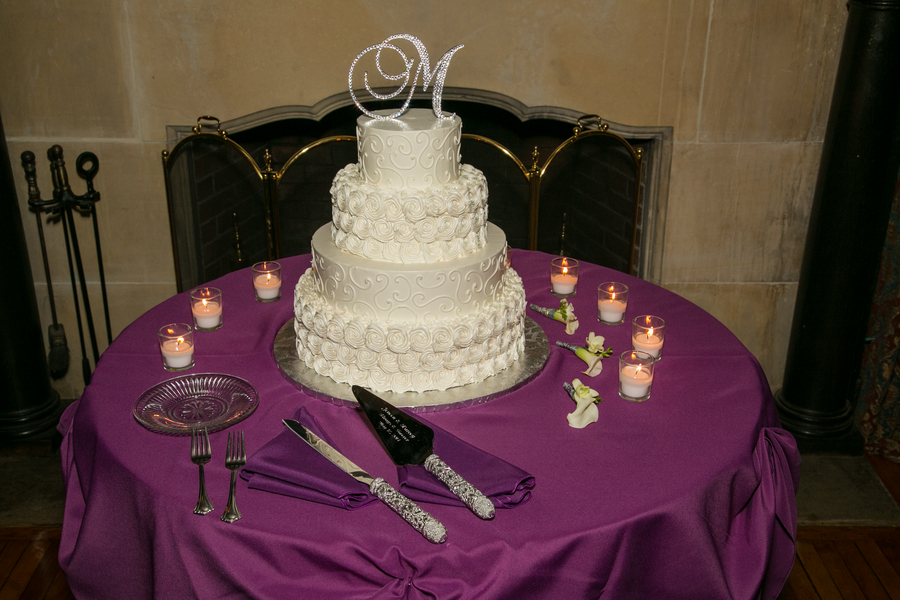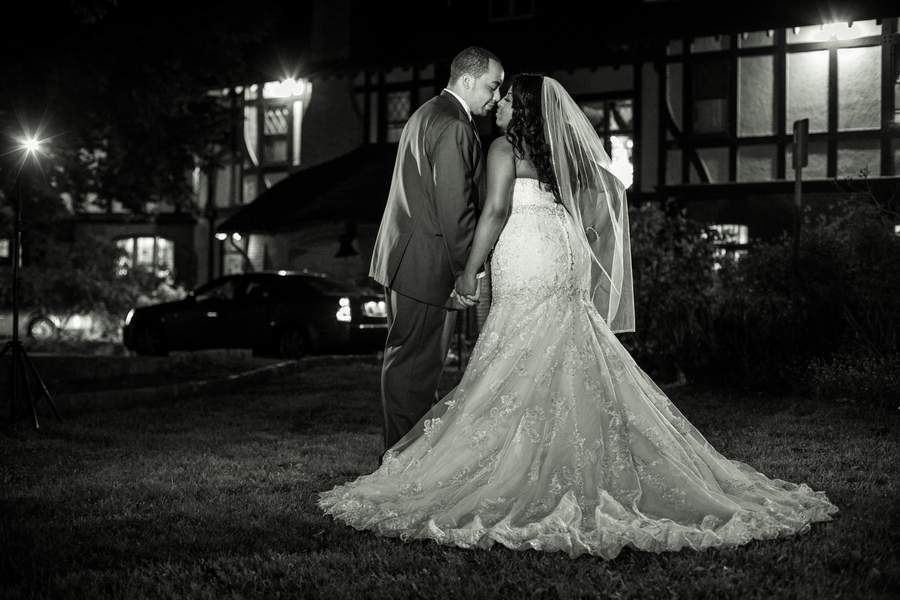 From the Bride: 
Harvey and I met online through a social networking site for college students, and quickly became technologically inseparable. We emailed and texted for a few months before we worked up the courage to meet and speak in person at a mall in Owings Mills, MD. Sparks flew right in the middle of the food court and we were both relieved that our attraction and conversation were as effortless in person as it had been online.
Favorite memories. It's hard to pick any one memory from the day as in our eyes it was all truly magical. Our families have been through a lot of losses and trying times in the last few years (deaths, cancer diagnosis, kidney failure, job losses) yet we've remained strong and held onto faith! It has made us all more grateful and present during happy times, so as cliché as it may sound our wedding day was special simply because we had those near and dear to us there celebrating. It was amazing to dance the night away at many points holding our baby girl and looking around to see everyone-young and old some who had driven from many miles dancing, smiling and laughing like there wasn't a care in the world.
It was also very sweet to think back on my walk down the aisle. Harvey is very traditional/old fashioned and wanted to keep to the "not seeing the bride before the wedding". So the night before he stayed with his parents and didn't see me again until the string trio started to play Etta James At Last…. So fitting for that moment.
As far as Special details: I like to think we had quite a few but one element that was so precious and special to me involved my bouquet. My older brother Robert passed away suddenly at 37 years old. We were very close and he often spoke about what a great guy Harvey is and how happy he was that we had found one another. Rob was an exciting joyful loving man so I had to find a way to incorporate him into our day (and not in a sad way!) So I had a photo charm made with his picture and had it mounted onto the handle of my bouquet. In a way he helped to walk me down the aisle 🙂 I chose not to preserve my bouquet but I still carry the charm with me to this day. (p.s. I included some pictures of the bouquet)
Another thing we did that was special to us was to assemble a unity cross. It was a fun modern way to symbolize our union and love for Christ. A unity cross consist of a bold strong outer cross (representing the Groom) which he places into a base, followed by the bride placing a more delicate multi-faceted cross within his completing the sculpture and representing the two becoming one. The pastor then uses 3 golden pegs to lock the union(cross) together one in the name of the Father, one for the Son, and one for the Holy Spirit.
Honorable mention: We went with a purple ombre theme hence the 6 brides maids in 3 shades of purple 2 in each shade graduating from light to dark. Very unique like us 😉 I also had purple shoes an unexpected pop of color.
Vendor Love: Photographer:  Bradley Images, inc.  //  Floral Designer: Bella Fiori Couture Floral & Events Design  //  Cinema and Video: Bradley Images  //  Reception Venue: Gramercy Mansion  //  Caterer: Hunt Valley Catering  //  Cake Designer: Yia Yia's Bakery  //