Pink and gray are such great colors. They compliment each other so well and then throw in some lace and you are set for an epic vintage inspired event. Today's wedding is just that an epic event from the gorgeous Mori Lee dress, check out their current collection here, to the amazing florals, cake and cake topper.  This wedding keeps you entertained the whole time.

Chris & Kristie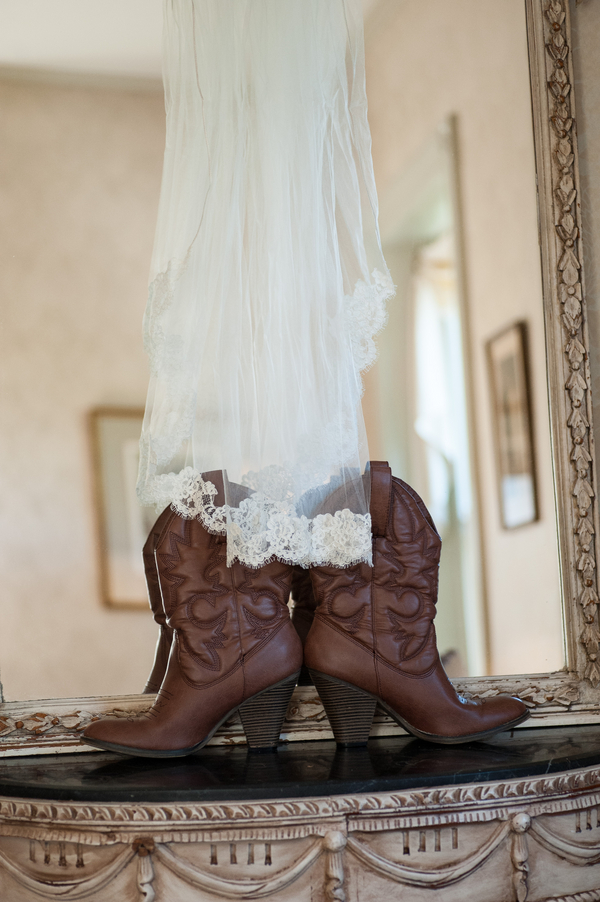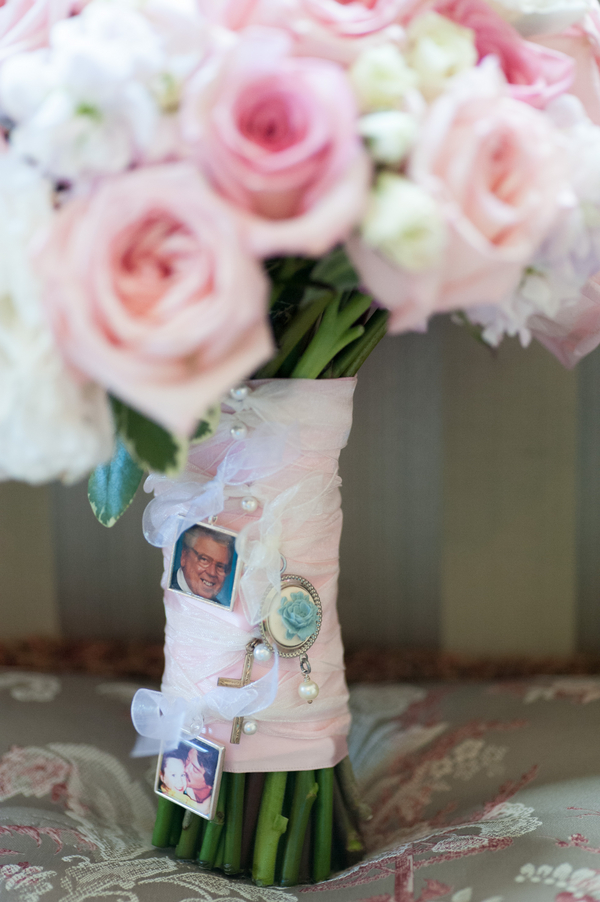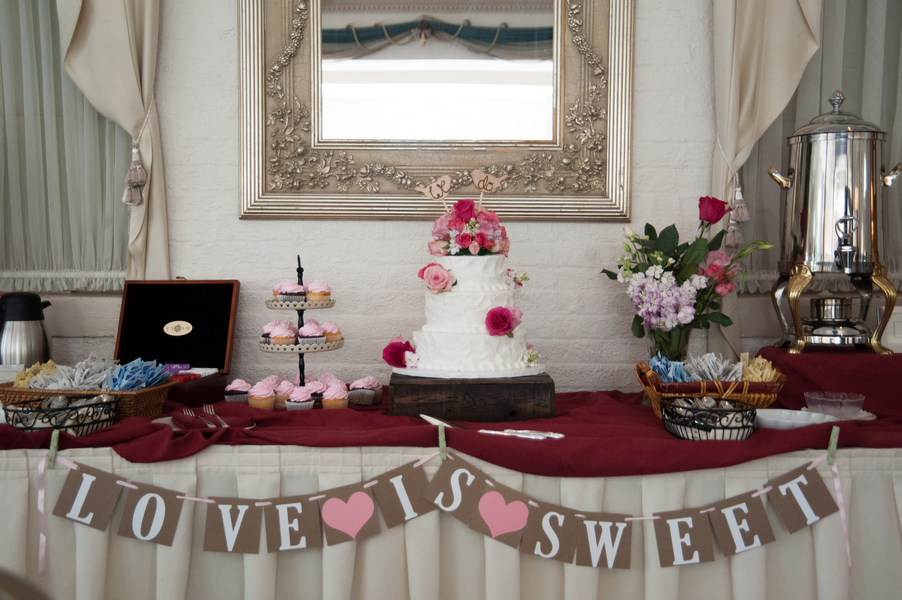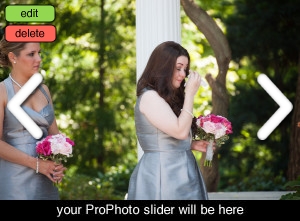 From the Bride:  We met in a high school chatroom when we were 15. I lived in VA and Chris lived in NJ. We were friends for several years. Though we hadn't met, we talked often through emails, IMs, and text messages. We met in person when we were 22. I was house sitting for my parents and Chris drove down to VA to keep me company. We started dating that day and 4 months later I relocated to Jersey to be with him. ——Color Scheme: Pink and Gray ——Gown: An ivory lace gown, Mori Lee #4528 in gold. ——Theme: I think the style of our wedding came together once I bought my dress. I went to the store without a clear idea of what I was looking for, but as soon as I put it on I knew it was 'the dress'. It just felt so soft and romantic and really inspired a lot of the shabby chic touches like the doilies and pinwheels on our escort cards, the quilt squares for our quest book and the pearls worn by my bridesmaids and I. My favorite special touches would have to be all of my DIY projects. I decorated the escort cards, favors and our birdcage cardholder and also made the jewelry that the bridal party was wearing. My very favorite thing though is the guestbook – our guests signed fabric squares that I plan to sew into a quilt. I also really loved the thank you cards that we put at each place setting to let our guests know how thrilled we were that they had come. —— I would tell future brides not to stress over the little things and not to take on more than they can handle. The best thing that I did for myself was to hire really great vendors and then trust them to do their job. If you're doing DIY projects, set a cutoff date a week or two before the wedding and whatever isn't done at that point, just let it go. I wish I had done that instead of working on stuff up to the very last minute. Truly, the best advice is to just relax and enjoy the day with your new husband and your guests. It goes by so fast so don't waste your time fretting about things going wrong. At the end of the day, you will be married and no one will have noticed those things.

Vendor Love: Photographer:  Brenda Murphy Photography //Reception Venue: Ceresville Mansion
 Submit Yours Here 
The following two tabs change content below.
Shafonne Myers is a certified wedding and event planner who longed for bridal inspiration that looked like her. She has created a website and magazine that brings bridal inspiration to plus size brides. She does speaking engagements educating the world about plus size brides and self confidence.
Latest posts by Shafonne Myers {Editor-in-Chief} (see all)