Now, it's not often that people can really pull off a surprise wedding and much less a surprise wedding in a different state and another country.  So this couple is definitely a special couple.  And to then take it one step further by having the groom surprise the bride with the wedding on Leap Day without her knowing.  AMAZING!
Thigani Marines & Danny Tran
My now husband and I have known "of each other's existence" for about 10 years now, we play online games and happened to be on the same gaming community, back in 2005, one of the game leaders decided to throw a new years party at his house and we both happened to go there.  So we met there and started talking to each other, developing a relationship over the time.  So from 2006 until last year, we had an online relationship for the most part, visiting whenever we had the chance (and money) and in 2010, we got secretly engaged, as we never really told anyone and we never really set a date, we just knew we wanted to be together forever.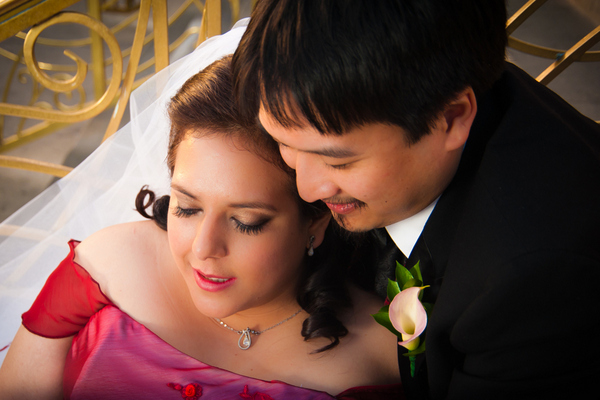 Around October 2011, while talking with him, we were joking about wedding shows and I just happened to say "I think it would be pretty cool if we could actually get married in a leap year on leap day, too bad the next one is just around the corner so we couldn't really plan anything" little did I know, he actually started secret plans to make that comment come true!  He spoke with my sister via emails and chat whenever they could, and he was just wonderful that he planned even the slightest detail by randomly ask things or remembering details I said over the years.  All this while we planned a family get together (I'm from Mexico while he is from California, our parents never met) in Las Vegas, why Vegas, because he knew I always wanted to go and I used to joke saying if I ever get married, I would just elope to Las Vegas.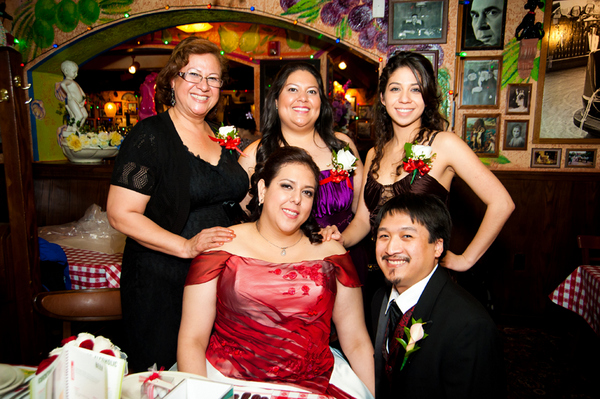 My family and I arrived Sunday afternoon, while his family drove all the way to LV, so they arrived late evening, he just had the chance to say hi to my mom and plan a family dinner for the following day.   So on monday, after my family went shopping, we got all together at my mom's room, trying to decide where to go, when all of a sudden, my mom kept joking with me and said loudly "this would probably be the best time if he ever wanted to propose, since it will be the last time in a while of all the families together".  While everyone else was laughing, he said he would tag along with the joke, and started saying what I thought was a proposal joke.  But when he reached for his pocket and showed a little box, I was shocked, never thought it would actually be true and everyone knew what was happening!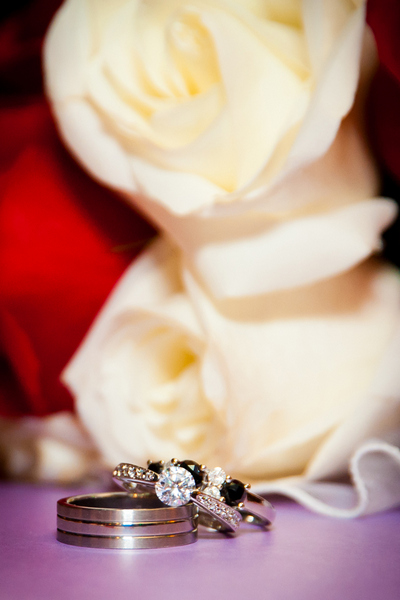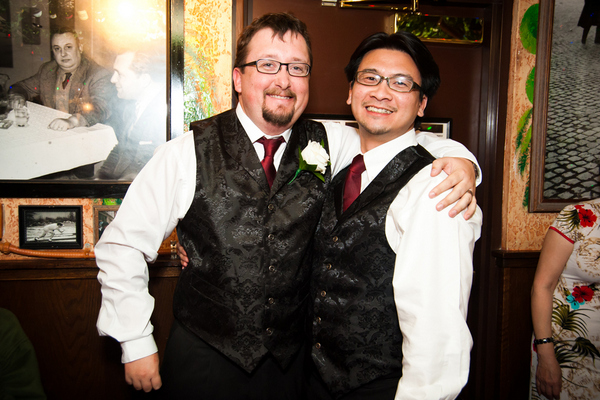 At that moment he told me "better get you to say I do here before you run away!" and he explained how he already had an entire ceremony planned and all details ready.  Everything was set so I could have my leap day wedding, that all I had to say was yes.  He knew I would do so, I love him so much that my brain just followed my heart. I was incredibly surprised how he remembered every little detail I have ever mentioned about how I would like my wedding to be (i.e. I never wanted my dress to be white or completely one color), and while it is a really hard thing to believe, I knew I just had to do it.
Friends and some of his relatives arrived that day or the day after, it was a very small wedding but it was incredible!
I would have preferred if I actually did things to plan my own wedding, I don't think there's a bride who doesn't want to plan her wedding.  But I'm very grateful for my  husband and my family for making everything look like if I actually planned everything.  My wedding dress was made by my usual tailor (so he already had all my measurements and knew every detail of what I like and dislike) and my wedding shoes were a gift from my sister on my wedding day. I love them and wish I had the clothes to wear them everyday! My mom made the wedding favors herself and my husband added an extra favor by getting personalized poker decks with our names and the date! I think those were perfect considering we were in Las Vegas.