Happy Tuesday!! Hope everyone's week has been going well. I can't believe it's almost the end of August already. But it's OK because this wedding has made me forget what day it is.  First off I would never had thought that the industrial feel could be coupled with vintage but trust me it can, and it can look amazing.  Today's couple meet while the bride was in Texas and the groom was in Canada. I know crazy but they made it work and we are so glad they did because we are loving every bit of their wedding.
From the Photographer: A little about the wedding: Since the Groom and his family are from Canada, and since the Bride was going to move to Canada after she got married, the wedding was centered around family. Kelli's "bridesmaids" consisted of her three brothers, who called themselves bridesmaids throughout the evening. Kelli and Nathan got married in Kelli's church, which had it's own urban-rustic feel to it. All of the decorations, including the two quilts were made by the bride. The bride and groom had a quilt for the guests to sign, instead of a book. This quilt was mostly hexagons but had a cut out of Texas and a cut out of British Columbia, the Canadian province the couple would be moving to. They toasted the evening with mugs of tea and pound cake, then spend the rest of the reception talking to friends and family.
Kelli and Nathan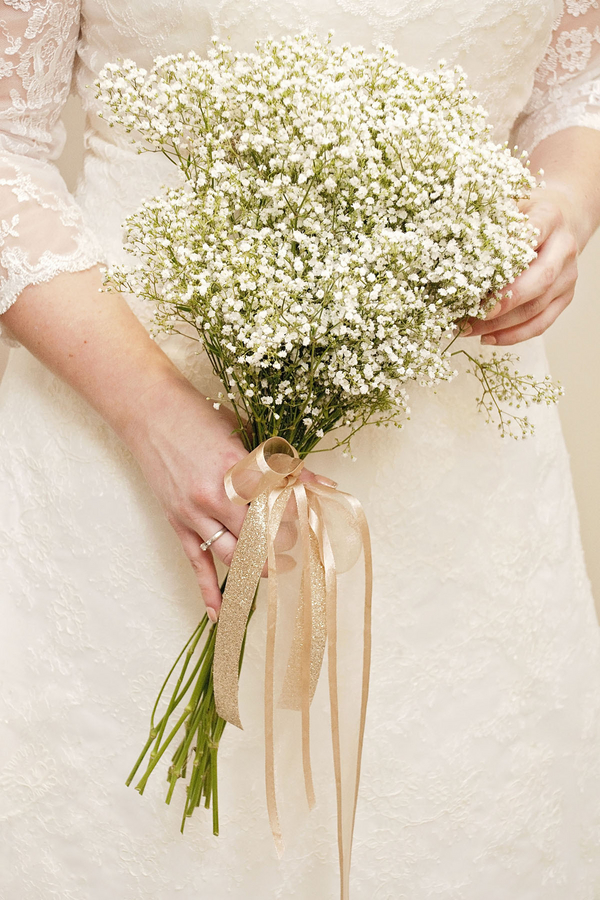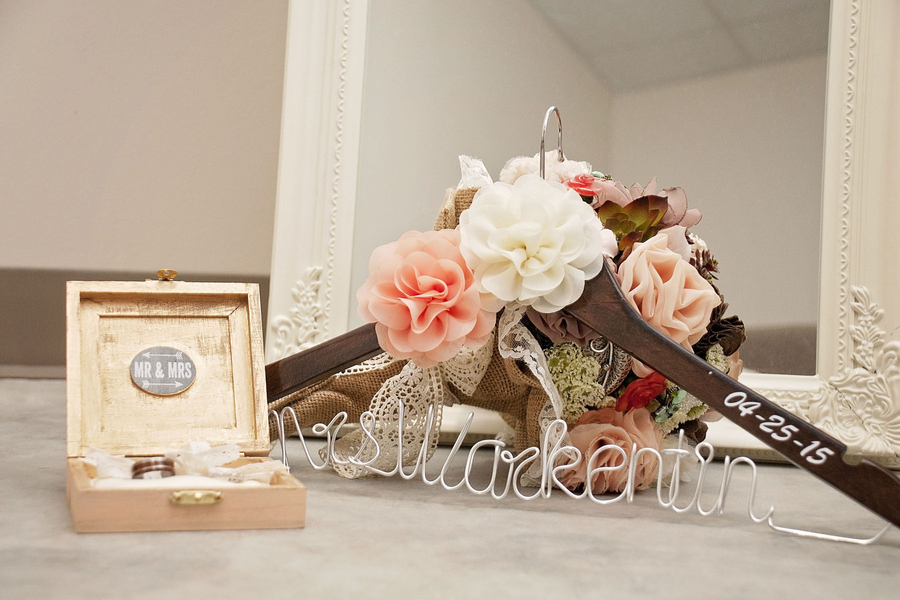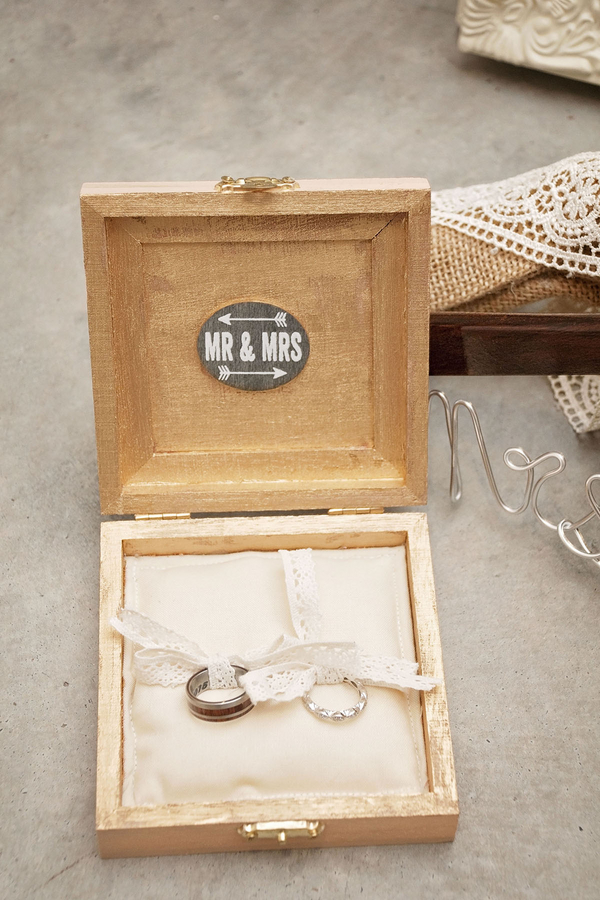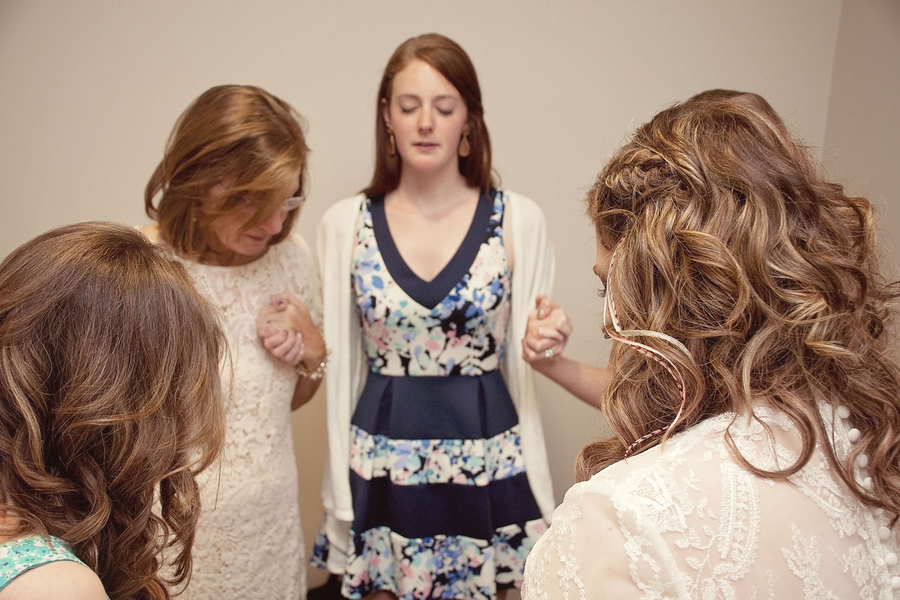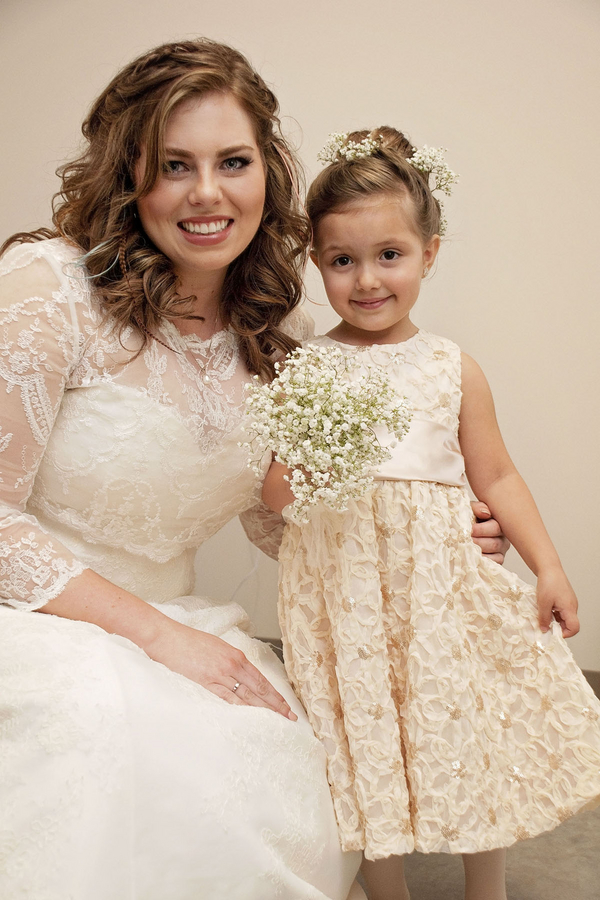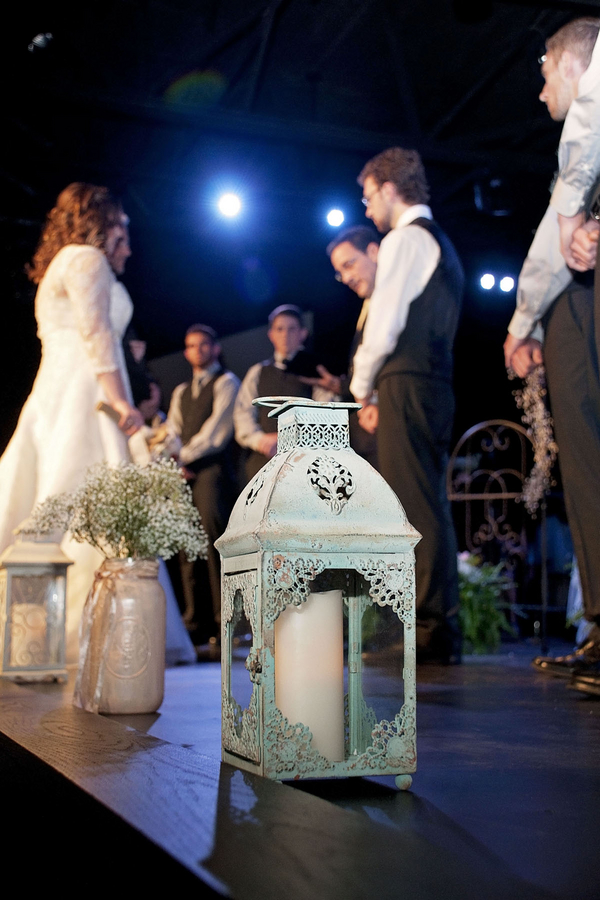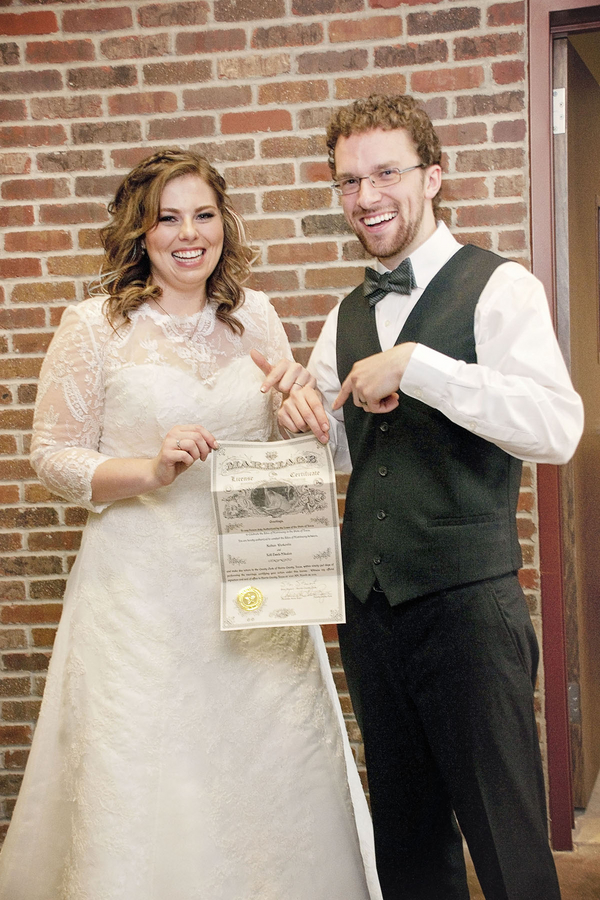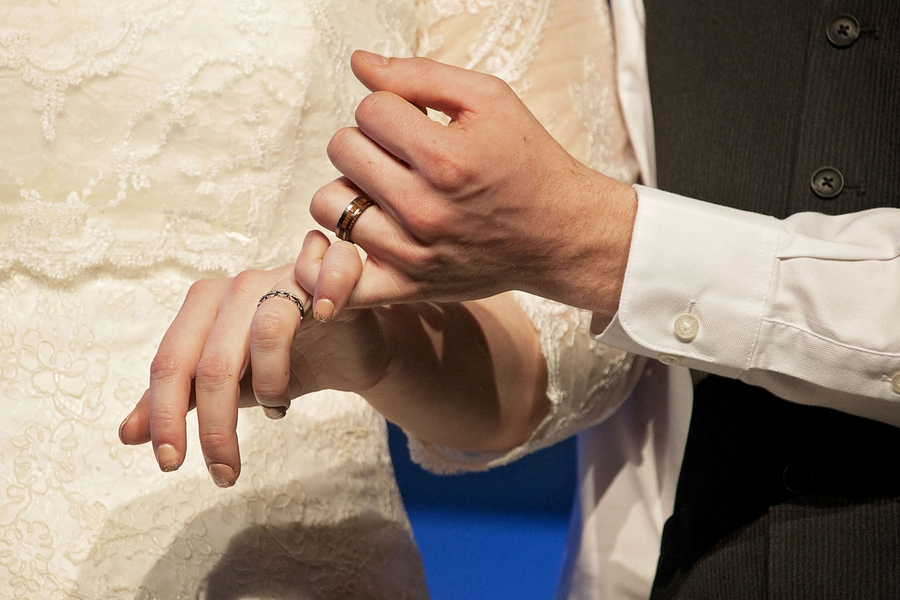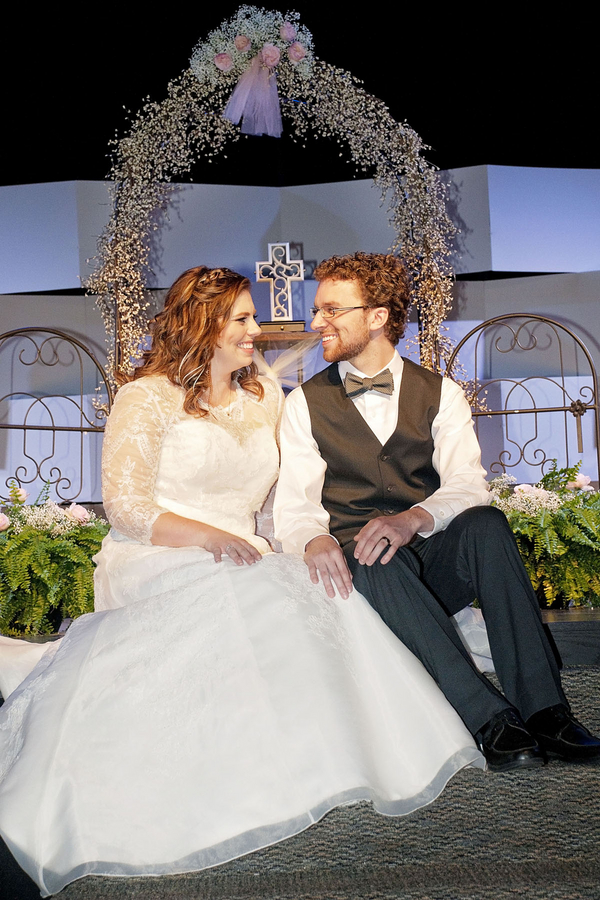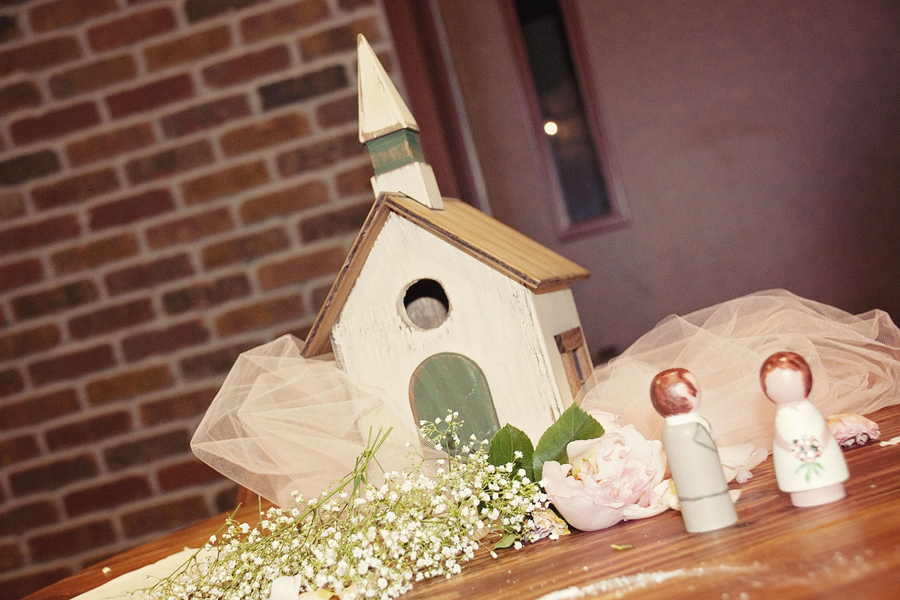 Shop the Post
Q&A from the bride
How did y'all meet?: Kelli and Nathan first met at His Hill Bible school in Comfort Texas. He was from Canada and she was from Texas. They first met as he was getting off the bus that picked him up from the airport. She noticed his smile right away. They grew to be good friends over the next couple of months. By the time Christmas came around they're friendship had turned into a relationship. By the time that year was complete he went back to Canada and she went back to Houston and that started a 3 year long journey of a long distance relationship.
Tell us about your proposal: On Kelli's third visit to Canada Kelli was sure it was going to be the visit Nathan would propose. While Nathan was at school for the afternoon Kelli searched for the ring. But to her surprise there was no ring to be found! The next day Nathan had planned a picnic lunch at Hayward Lake in BC Canada. After eating the lunch Nathan had prepared she was stuffed yet Nathan had suggested to eat a cookie to her she kept saying no she was full and Nathan kept pushing. Now the suggestion was becoming annoying, and frustrated Kelli exspresed she did not want a cookie for the last time. The subject was dropped for the next 15 mins. And then once again eating a cookie was brought up. Out of annoyance and a desire not to hear about cookies anymore Kelli finally agreed to a cookie. As she opened the container containing the cookies Kelli instantly understood why she was being pushed to eat one. In the container there was a ring box. Instantly her mouth dropped and Nathan got on one knee. He went on to say how much he loved her and how he wanted to share his live with her. Kelli said yes and he put the ring on her hand… They never ate a cookie.
What was your inspiration for your wedding details and/or design?: I wanted my wedding to show our hearts and style. I love the industrial vintage look so that's what I went for. What was your most memorable moment about your wedding day?: My most memorable part of the wedding was walking into the ceremony and being not only overwhelmed with seeing Nathan but also being completely overwhelmed with how many family and friends came to suppose and celebrate with us! What's next for you as a couple?: What are you most looking forward to about married life? Our next step for us as a couple is packing up and moving to Canda. I am most looking forward to finally being together and never skyping again. If you could offer one piece of advice to a bride-to-be planning her wedding, what would you tell her?: Don't stress over the little stuff. What's happening on your wedding day is so much more than a event it's a promise being made for a lifetime and there's nothing more beautiful than that. If it's not done a week out let it go!
Vendor Love: Photographer:  Photography by Kelly // Event Venue: Clear Creek Community Church