For all those that know me, they know I have a huge obsession with Europe and especially England.  I just love everything about it, haven't been to visit yet but trust me it's on my list.  And while I'm there I can't wait to meet some of the fabulous wedding professionals like Charlene Morton Photography.  We have featured a couple of weddings online and in print, check some of them out here.  Her images bring a smile to my face everything that I look at them.  It's wonderful.
Today we are featuring one of her gorgeous weddings that takes place in January in England and it's amazing bottled up.  You just want to take it with you everywhere you go.  See what the Bride had to say about her journey below:
BRIDES STORY
I had just started dating again after coming out of a couple of long term relationships when I met Liam in a coffee shop. I was trying to look sophisticated so ordered a latte and I haven't drunk coffee since (hate the stuff!). We went on a series of dates, each day for a whole week including walking along Stroud common, toys r us (weird I know!) and sitting and chatted for hours. We had hardly any sleep where we would stay up texting all night and then working – living off adrenaline! I then had to go to Hastings with a friend for the weekend and we were texting constantly. Something felt completely different about our relationship and he proposed to me on New Years Eve 2010, 4 months after we met.
The proposal story in itself is rather amusing. We were meant to be going to my sister's New Years Eve party when Liam started to complain he felt sick. I honestly thought he was making it up to get out of going, so when I dropped my mum off at the party and came back home to "look after him", he had been really ill and I felt terrible that I didn't believe him. Even though he looked really pale, he still got down on one knee at midnight and then sat through Leap Year, the romantic comedy!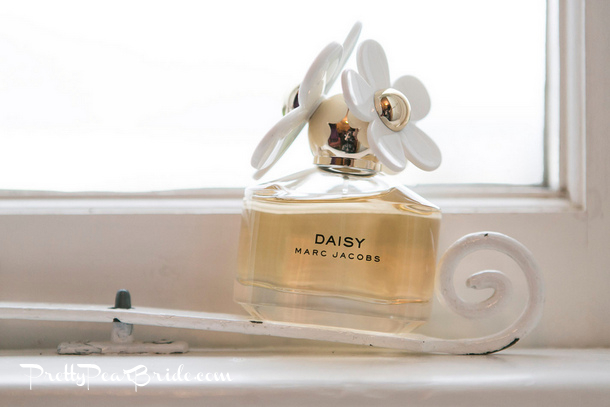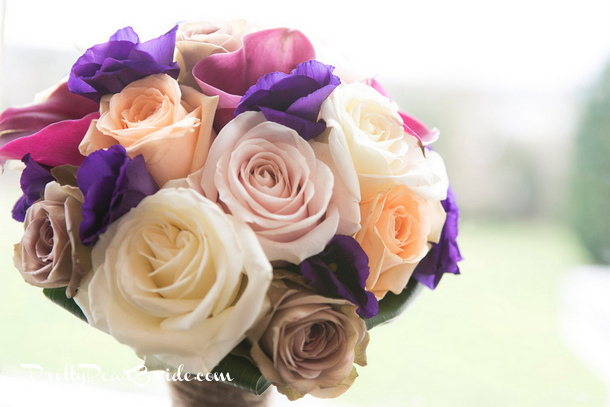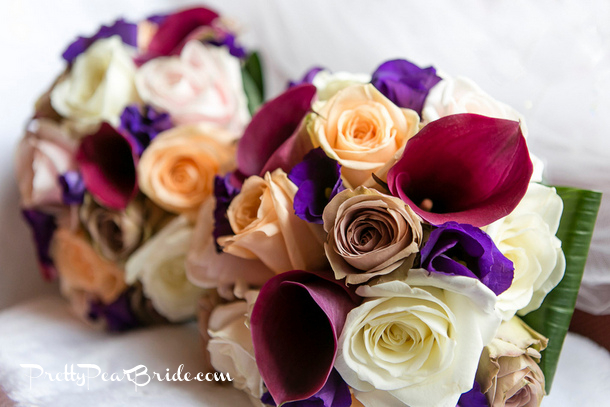 We couldn't have been happier on the wedding day. I woke up at 5am, after hardly any sleep from excitement. The morning went really quickly as we were all being pampered and I found myself getting more and more nervous. When it was time for me to walk down the aisle with my uncle, I felt physically sick and supposedly my top lip was quivering. The ceremony was unusual but beautiful and the registrar said some really lovely readings and tips for a happy marriage. After a quick bucks fizz, we were whisked off to do some photos before sitting down to a 3 course meal, all catered for by the Venue. After more photos we collapsed in the bar where we sat and chatted with family and friends.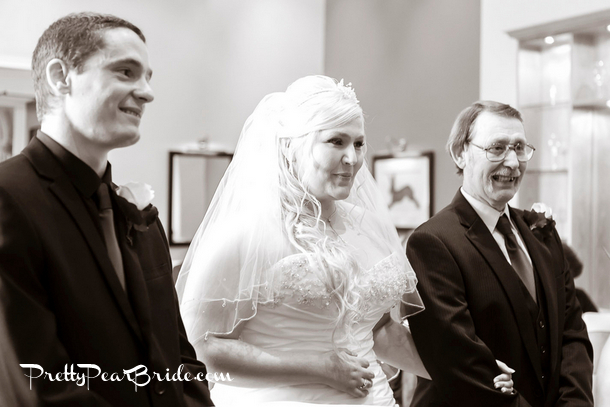 Liam's favourite part of the wedding was seeing me walking down the aisle in my dress, all made up. He said he had that "WOW" moment. My favourite part was the ceremony and how sincere Liam was when we were doing our vows. He kept giving my hands a little squeeze to check I was okay. That and the photos of course!! 🙂 I also felt proud to show all of the guests who never got to meet my dad his photo 🙂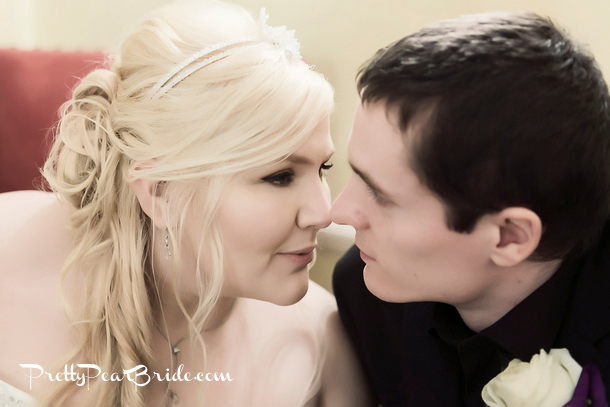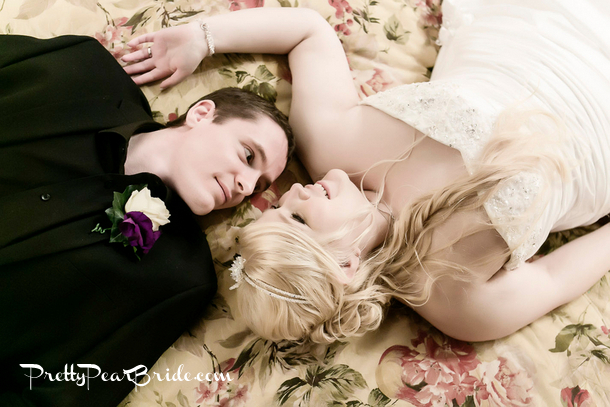 PHOTOGRAPHERS STORY
A January wedding can anyone's guess to what weather they should expect.
As usual I visited the Chase hotel wedding venue before the big day to find the best places to photograph. They have a vast garden area but I wanted to make sure I had allot of inside options aswell.
On the day of the wedding I arrived early to find an excited Kelly getting ready with her mum and best friend in the plush bridal suite. I had plenty of time to capture all of the beautiful details before the ceremony. Kelly skilfully made her own head piece as well as delicate bracelets which were given as gifts ( including one for me!)
The ceremony room boasts large windows with natural light making the perfect entrance for Liam to see his stunning bride for the first time. With laugher and warm emotion the ceremony flowed effortless with a relaxed tone. The rain stopped so I decide to get some family photographs outside while I could, with a smaller amount of guests we had plenty of time to try quirky and fun poses.
I was very lucky to be seated amongst friends and family during an incredible 3 course meal, which gave me a perfect view of candid moments. Kelly's priority of getting some amazing wedding photographs allowed me to be creative and spend time setting up captivating lighting and stylish poses. It was a fun and relaxed day with photographic freedom I was so happy to be part of x
Vendor Love: Photographer:  Charlene Morton Photography  //  Floral Designer: bamboo-theflowergallery  //  Cake Designer: Bella Torta  // Shoes: Debenhams   //  Event Designer: Diva weddings & events  //  Makeup Artist:  Katy Pheiffer make up  //  Tuxedo and Mens Attire: Next  //  Hair Stylist: Simply Stunning Hair and Beauty  //  Reception Venue: The Chase Hotel  //  Dress Store: All About Eve Bridal //Submitted via Two Bright Lights