Today's wedding is from down under and it's so cute! First off the bride and groom both wore Converse…hello say no more. Plus I love their color combination of purple and gray, it just flows so well. And they are just too cute for words. Check out more below!!

Jessica & Timothy
How did the two of you meet? We met on an online dating site , we had both been burnt in the past and both happened to take our chances at online dating , just as I [ the bride ] was about to give up I received a message from Tim and we pretty much spoke non stop for two weeks before meeting up for our first date , which I was so nervous for that I babbled on for so long my dinner went cold then after sitting though an emotional movie and holding back the tears [ we only saw it because nothing else was on] I spilled my juice all over my dress and freshly straightened hair! But after all that he still asked me on another date!
Describe your engagement: BEAUTIFUL! We sat in our favorite spot on the beach talking about what life had become together, we watched the sun start to go down and just as last light was nearing he popped the question!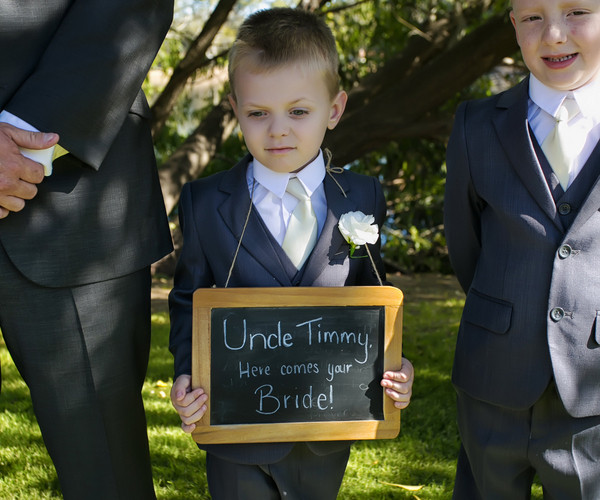 Personal or handmade details: I [ bride ] decided to do a lot of things diy so my bridesmaids and myself filled bottles with our favorite lollies, made name cards and my personal favorite for my table number I referenced "days since" important events in our life as a couple . Eg: first kiss , first time we said "i love you " ,our first date etc. .
Describe your Flowers: beautifully crafted into a huge bouquet with beautiful white and pale purple lisianthus all tied together with Hessian and purple wrap , they were so fresh as we sourced them the morning before from a flower market , they we still beautiful and fully alive when we returned from our honeymoon over a week later.
Memories and Stories about the Day you would like to share: besides marrying the love of my life , my greatest joy was to be walked down the aisle by my father who sadly passed away last month after a long battle with cancer , as we stood at the top of the aisle he turned to me and told me as a tear rolled down his cheek how beautiful I was and how proud he was of the woman I have grown into . It was really hard not to burst into tears right then and there but I knew I had a ceremony to get through.
Your advice for other plus size brides: my advice to you [even though at times I didn't believe it myself] DONT stress over losing weight!! Ladies come on!!! Your husband to be asked you out , told you he loved you and proposed to you just the way you are! In his eyes you are perfect and beautiful and the bright shining star in this sometimes dim and hurtful world. The greatest decision I made was NOT going on crazy fad diets or starving myself just to look "beautiful" in the eyes of the world and even in the eyes of people in our world [ I copped a lot of harsh and hurtful word from my Nana] and although she meant well she didn't realize how hurtful it was and at time I sat and cried and cried because I didn't feel worthy enough to be a wife! But the truth is, ladies we are all beautiful woman who deserve every single ounce of love our husband to be has for us. Believe me I know what its like to stand in front of a mirror and tear ourselves apart for every "imperfection: we think we see especially when we are standing half naked in a dressing room [I literally sobbed in the dressing room] while a stranger pulls and prods us while putting us into wedding dresses! But embrace it ladies because you will be put in your dream dress where you will feel like the most beautiful girl in the world.
Your first dance song: "I'll Be" by Ed Mcain inspired by the dance scene in Cinderella story.
The thing that we would have done differently? Been a little more organized or having a list delegated to someone to bring certain things as we forgot a few things for the ceremony like bubbles and a signing pen , lucky for us our minister had a beautiful pen on hand not just a Bic pen!
If we could have spend our wedding dollars differently, we would have: I knew we didn't have a huge budget so I didn't have my heart set on things , we planned our wedding to our budget and I didn't even look at things I knew was not in our budget so I had no risk of heart break!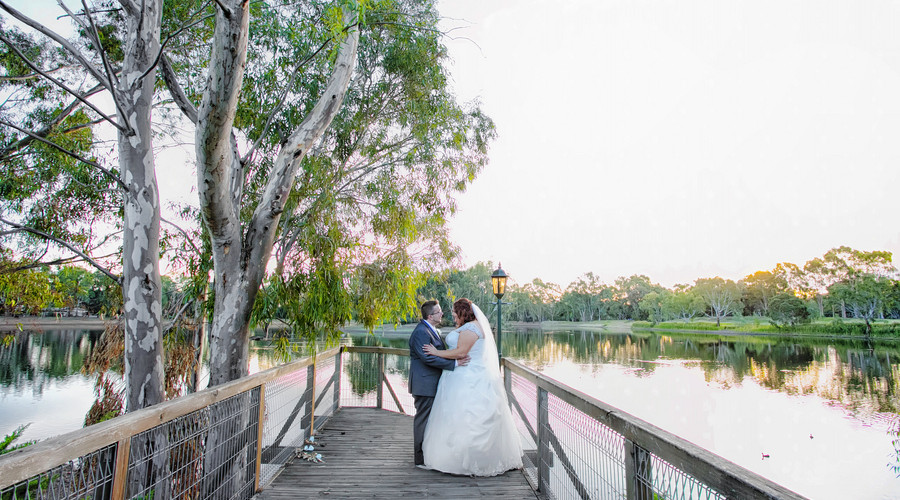 What has surprised you most during the first few months of marriage? Well as a woman of faith I had already made the decision many years ago to save myself for marriage so that in itself was a scary but exciting surprise lol when you first live with someone no matter how well you think you know them there is a lot of surprises in just adjusting to living together in the same space but all those ups and downs you go through are all worth it because at the end of the day you get to come home to your loving husband which makes it all worth while!
Shop the Post

Vendor Love:  Photographer: Hannah from Captura Photography |  Wedding Planner: Bride , Bridesmaids and Family | Invitations & Calligraphy: Bunting Tree |  Jewelry: Zamels jewellers | Bridesmaids Attire: Alfred Angelo | Groom and Groomsmen Attire: Peter Shearer | Ceremony Location: Clare country club | Music/Entertainment: local dj | Rentals and Décor: Take a Seat Hire for chaircovers and sashes | Officiate/ Minister: from our local church
The following two tabs change content below.
Shafonne Myers is a certified wedding and event planner who longed for bridal inspiration that looked like her. She has created a website and magazine that brings bridal inspiration to plus size brides. She does speaking engagements educating the world about plus size brides and self confidence.
Latest posts by Shafonne Myers {Editor-in-Chief} (see all)