Spring can be so unpredicatable for the weather.  I got married during it….trust me I know.  Today's engagement features a soon to be plus size bride that takes on the elements with her dapper groom and comes head to head with some windy conditions.  BUT…. don't fear because it actually made for some amazing pictures from Robyn Icks Photography and their dog was along for the ride too!
Robert & Meredith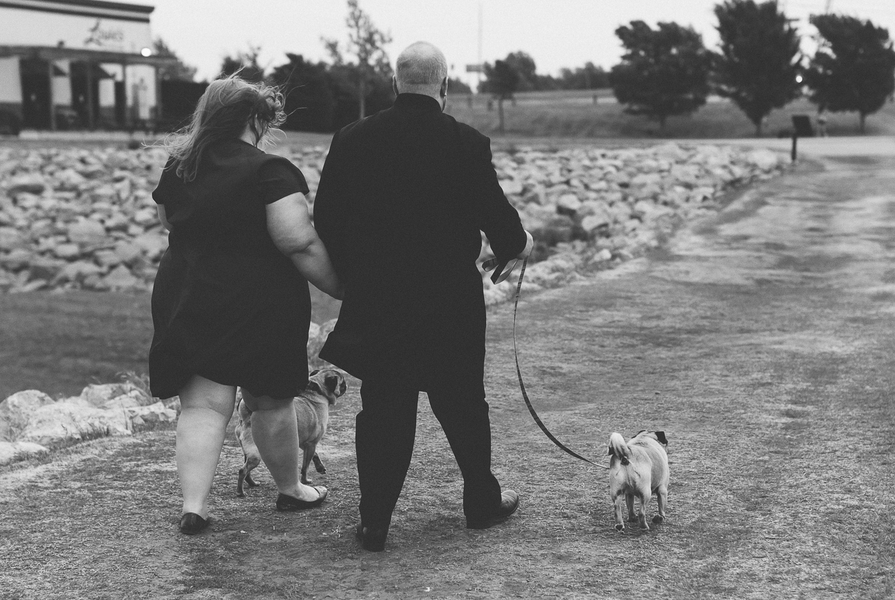 Cutest little pugs EVER!

Gorgeous view!

Absolutely love the uniqueness of  their wedding bands!

Nothing like a good Harry Potter book or should we say books.

Love the celtic inclusions

From the Photographer: April in Oklahoma is a wild untamable beast. It's either windy, raining, storming, hailing, bizarrely hot, freezing cold, and always unpredictable.  On the day of Meredith and Robert's engagement session, we got weather of the incredibly windy variety. But! We decided that was a better beast than the raining and storming type. We met near the lighthouse a couple of hours before sunset, and I could already tell the wind was going to be challenge. Meredith's hair was flying straight up in the air as I walked up to them and the little pugs looked like they might be blown away at any minute. But we decided to power through, and by golly I'm glad we did! We had such a fun time, and I enjoyed so much getting to photograph Meredith and Robert's love.
Vendor Love:  Photographer:  Robyn Icks Photography  //  Event Venue:Lake Hefner Lighthouse
Submit Your Engagement HERE
Check out other Engagements HERE