Love is in the air… and so are a whole lot of drool, hair and slobbery kisses! For couples who love their dogs as much as they love each other, there's no better way to celebrate their engagement than by including their furry friends in the photos. From impromptu cuddles to staged shots with props, this pup-filled engagement session is sure to make your heart melt. And who knows – maybe your dog will even steal the show!

Genesis & Erik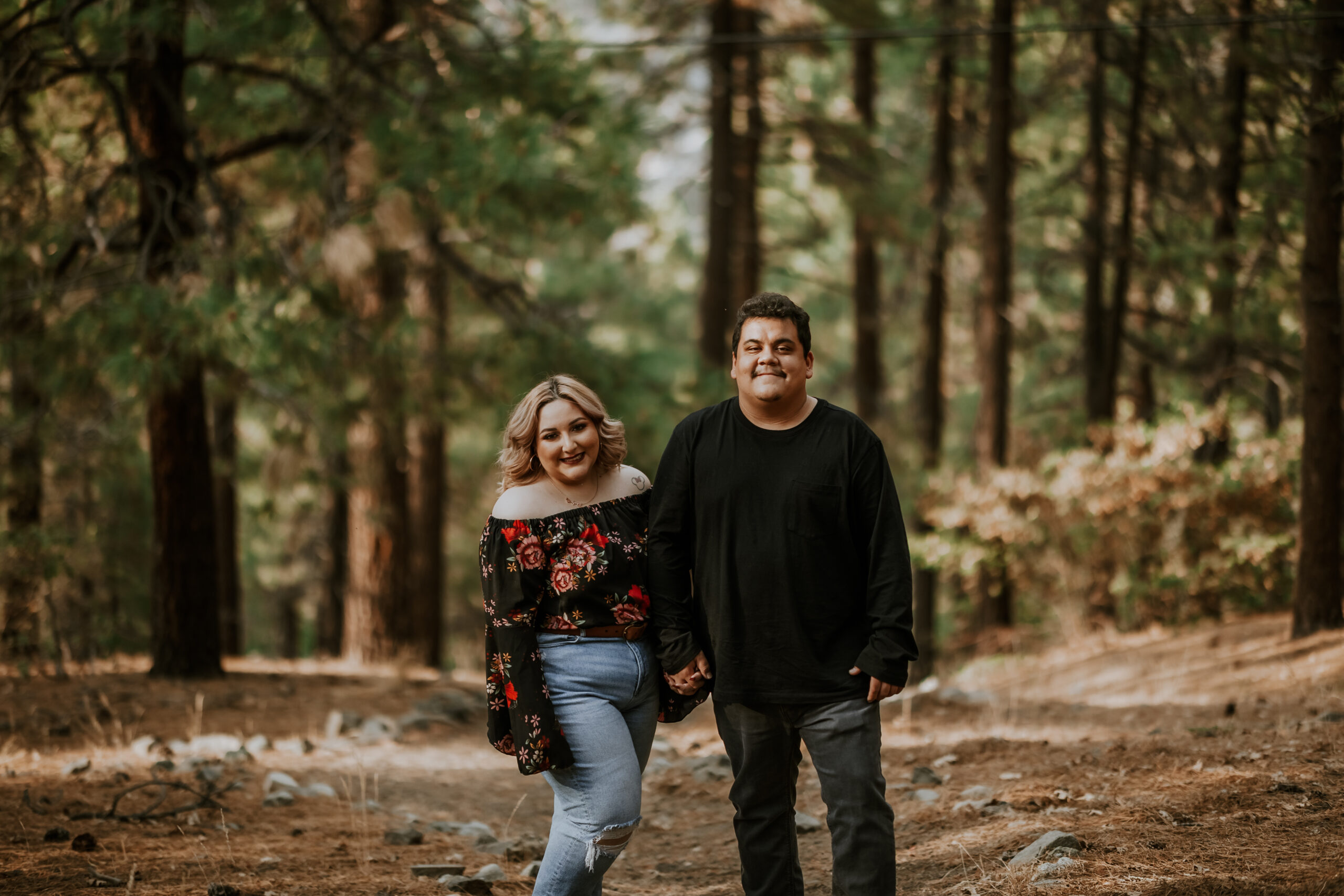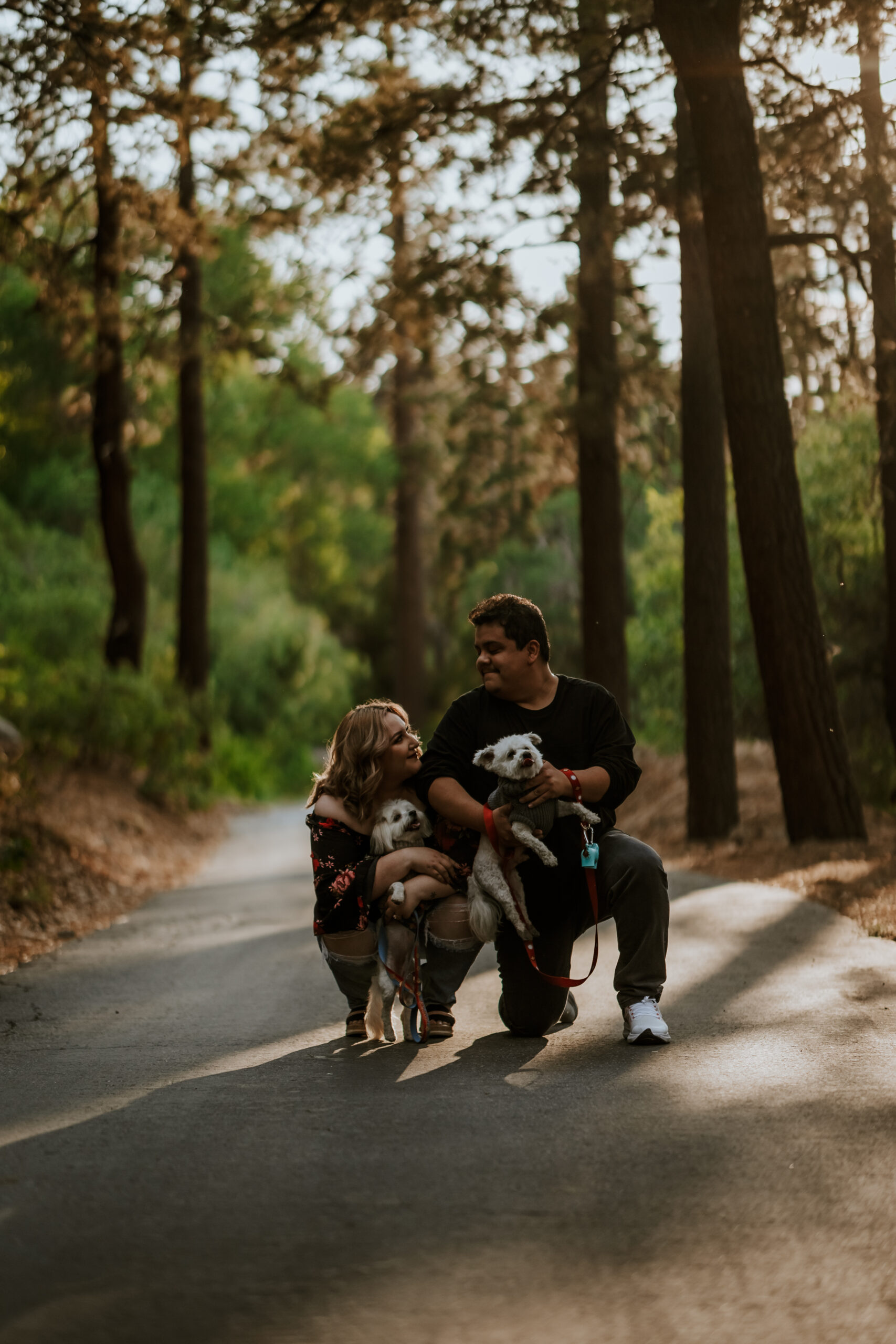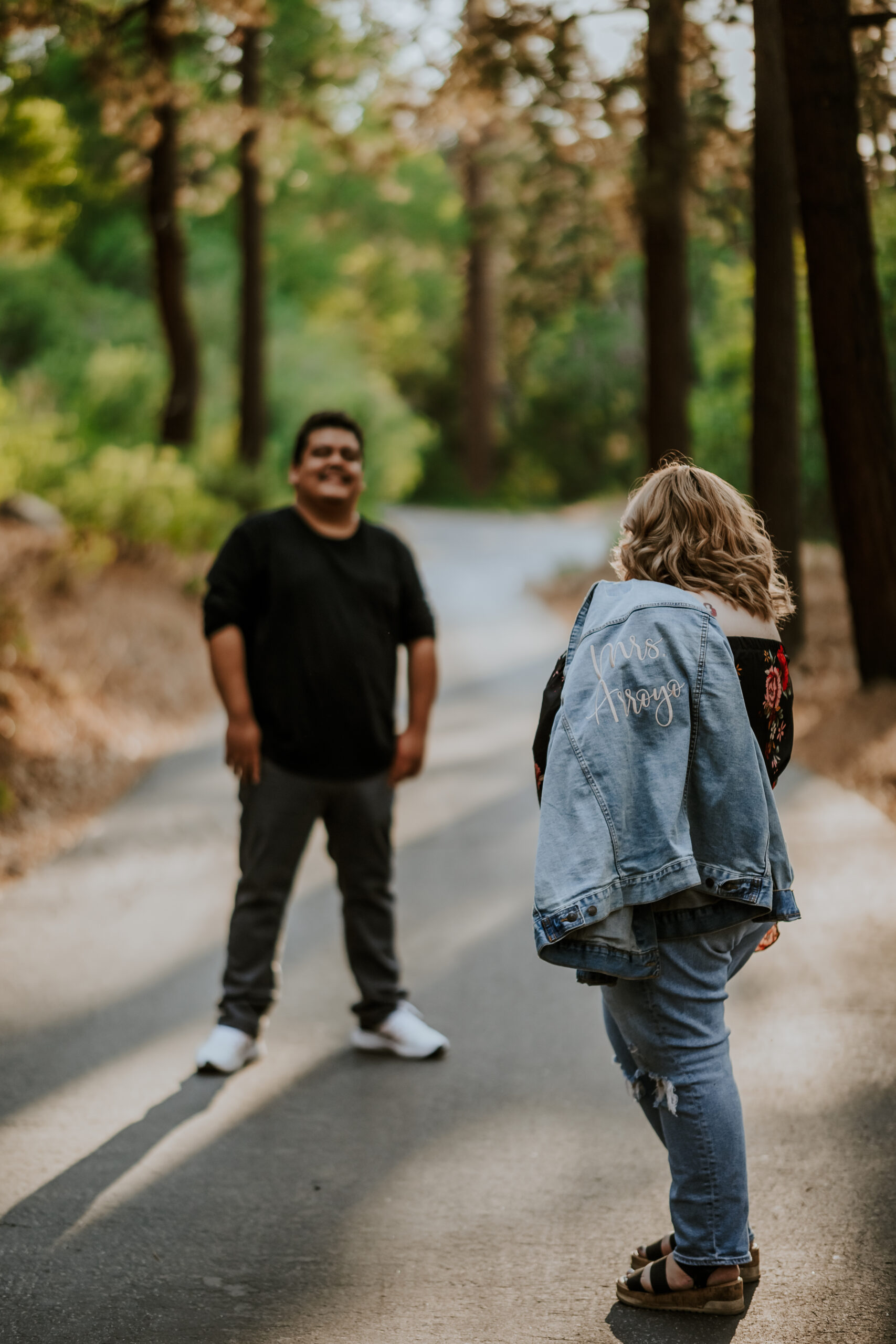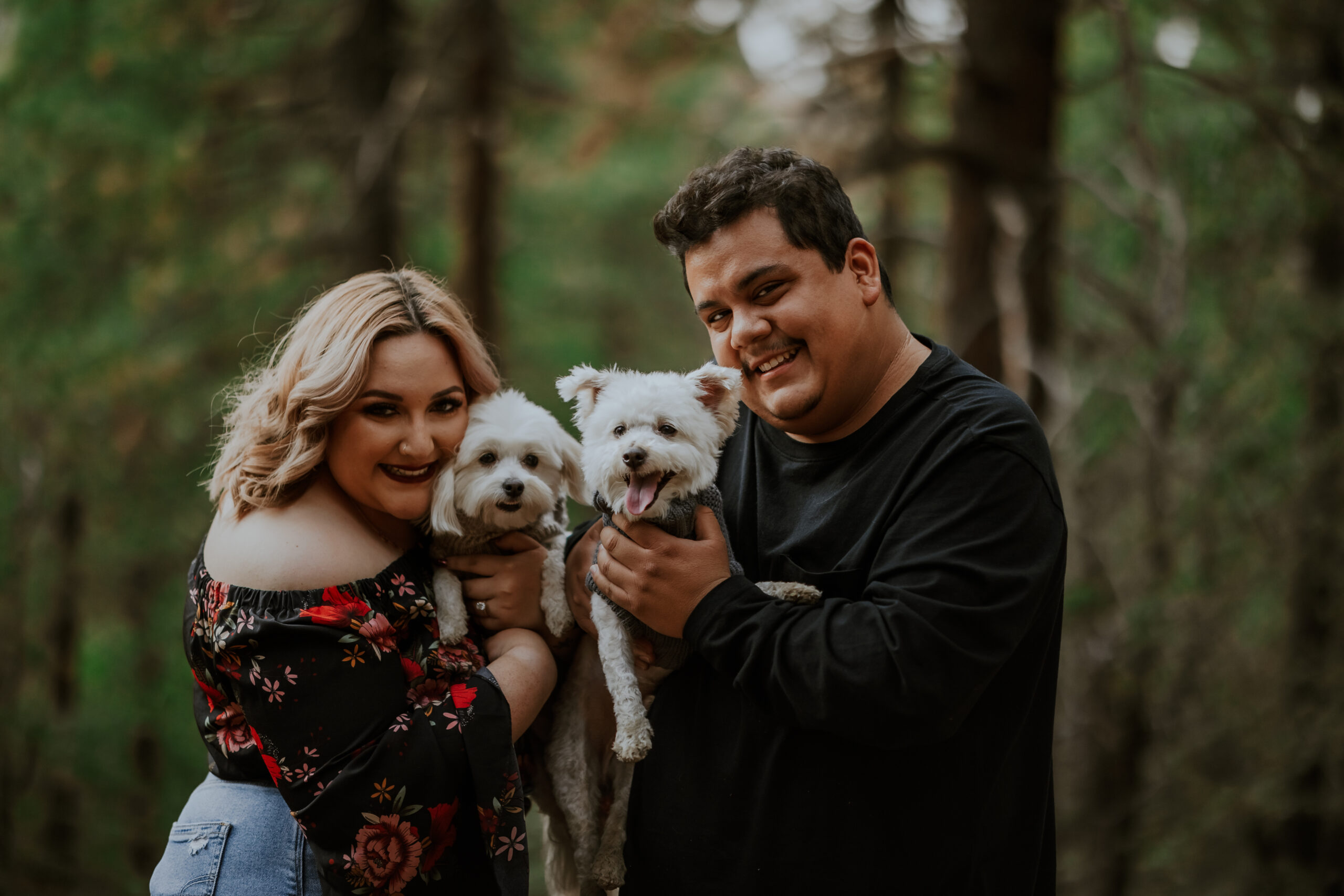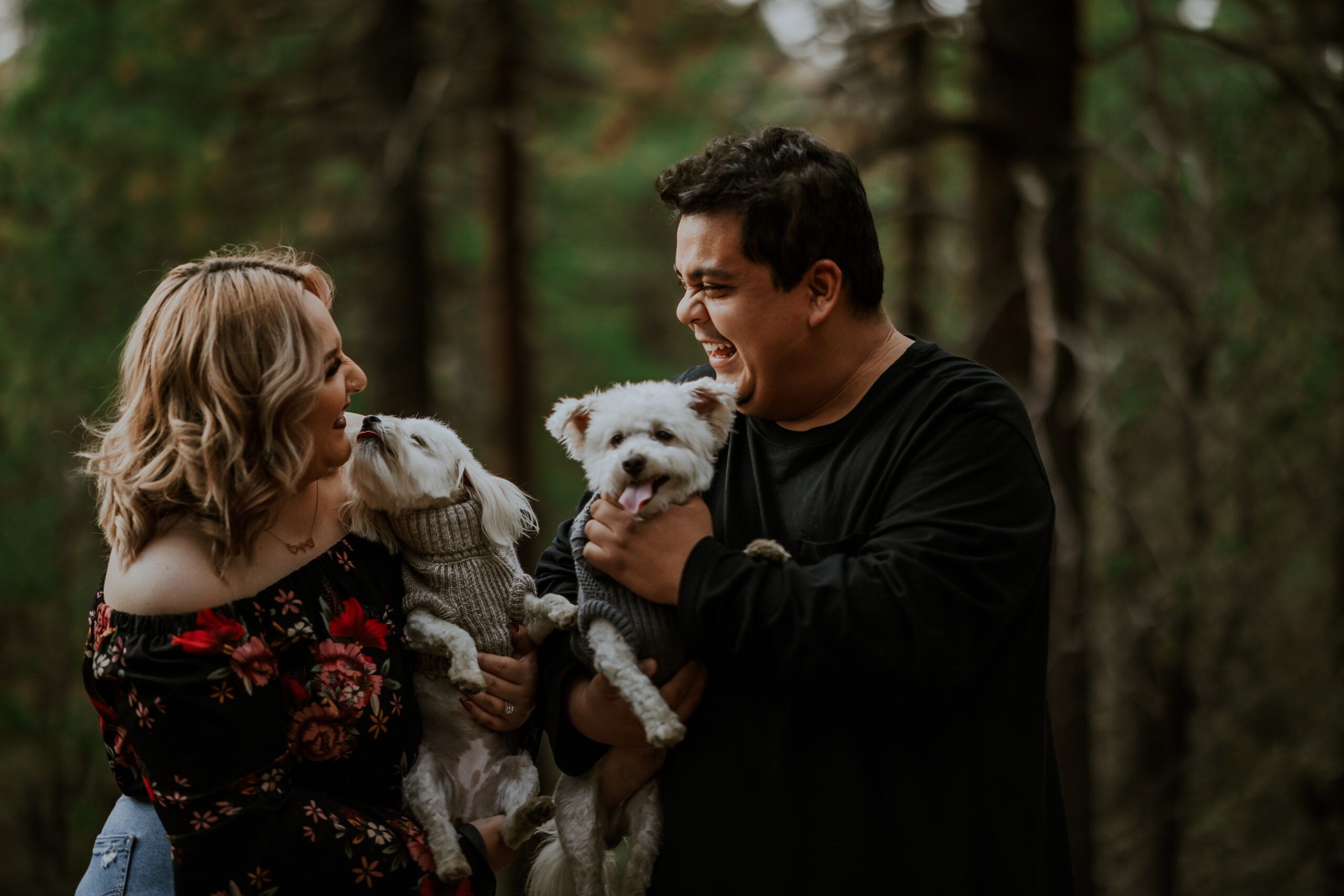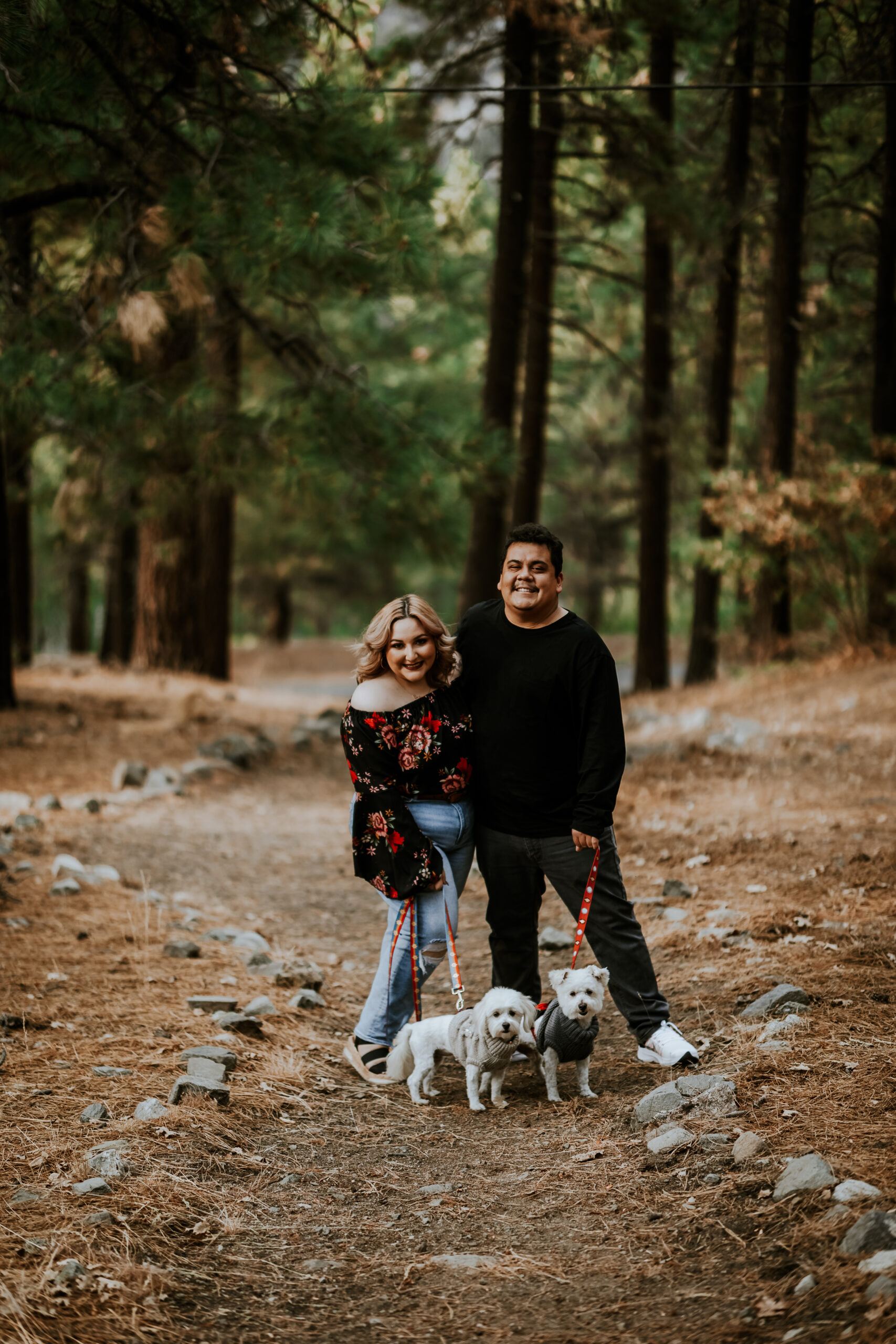 Tell us about your engagement session: Our engagement session was very us. The most important thing to us was having our doggies with us in our photos! Our dogs are our children so obviously they are important. We wanted to just have a good time like we always do and dress up a little like we do for our date nights. One of my favorite photos is of me holding my Jean jacket with my new last name on it. I can't wait to be Mrs. Arroyo
Tell us about your first meeting: Erick and I met at the LA county fair through a mutual friend. We completely did not hit it off. I was cold and he didn't like that. Opposites definitely attract! Lol. We became friends even though we had nothing in common in my opinion. That friendship led to me having a crush and I pursued him. I always like to say that anyone can make someone else fall in love with them because I did just that with Erick.

Tell us about your First Date: Our first date….we did things a little backwards. Since we were already really good friends we just started talking more and more and expressed our feelings to each other. I count our trip to Disneyland for my birthday our first date but that's also the day he asked me to be his girlfriend. This is why our wedding is the day after. December means a lot to us.
Tell us about your First Kiss: Our first kiss was actually a week before our "first date" I invited him to my holiday work party and he kissed me in the hallway. Lol.
Tell us about the proposal: The proposal was on Christmas Day. Let me explain that I honestly dreaded the idea of getting proposed to on Christmas Day because it felt like a cliche. But when your person actually gets down on one knee nothing else matters. I didn't care what day it was because I was just so happy. Our immediate family members were there and I loved that it wasn't anything elaborate. Just us surrounded by our loved ones.
Photography: Jaclyn Nicole
Post contains affiliate links

The following two tabs change content below.
Shafonne Myers is a certified wedding and event planner who longed for bridal inspiration that looked like her. She has created a website and magazine that brings bridal inspiration to plus size brides. She does speaking engagements educating the world about plus size brides and self confidence.
Latest posts by Shafonne Myers {Editor-in-Chief} (see all)
Vendor Section Header
Vendor Section Text