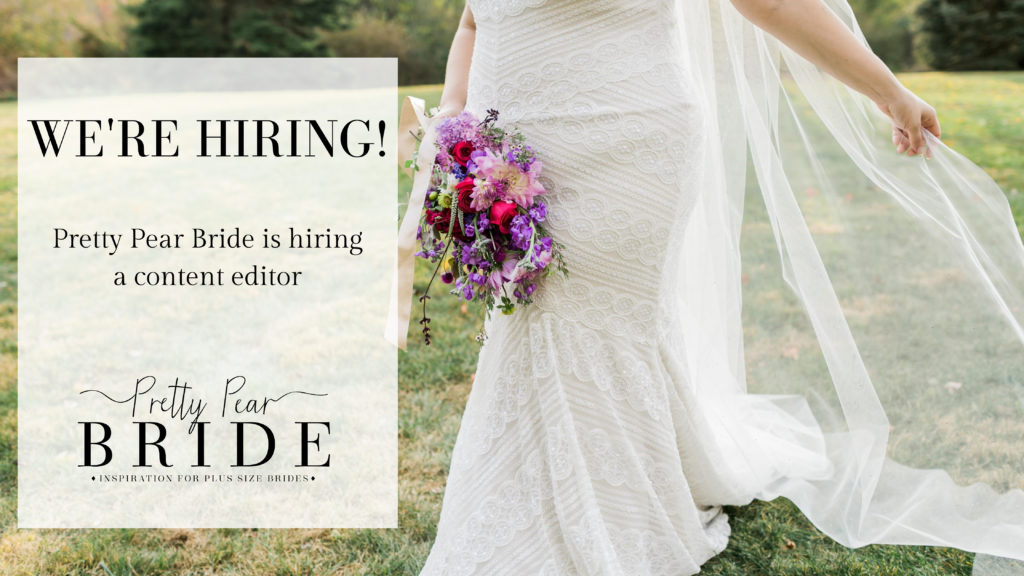 Pretty Pear Bride is hiring a content editor! This part-time position will be responsible for culling and renaming images, writing introductions for wedding, engagement and styled shoot features, creating additional content (round up posts, etc), and possibly social media posting (for the right person). Our ideal candidate is a self-starter with excellent communication skills, an eye for beautiful details, and a demonstrated ability to work independently while adhering to deadlines. We are also looking for someone who knows WordPress and understands the plus size industry.
As an equal opportunity company, we represent a a diverse group of voices. We encourage anyone with interest in the wedding world to apply. Compensation is commensurate with experience.

To apply, please complete the form below. Applications will be accepted until August 3, 2020.
The following two tabs change content below.
Shafonne Myers is a certified wedding and event planner who longed for bridal inspiration that looked like her. She has created a website and magazine that brings bridal inspiration to plus size brides. She does speaking engagements educating the world about plus size brides and self confidence.
Latest posts by Shafonne Myers {Editor-in-Chief} (see all)