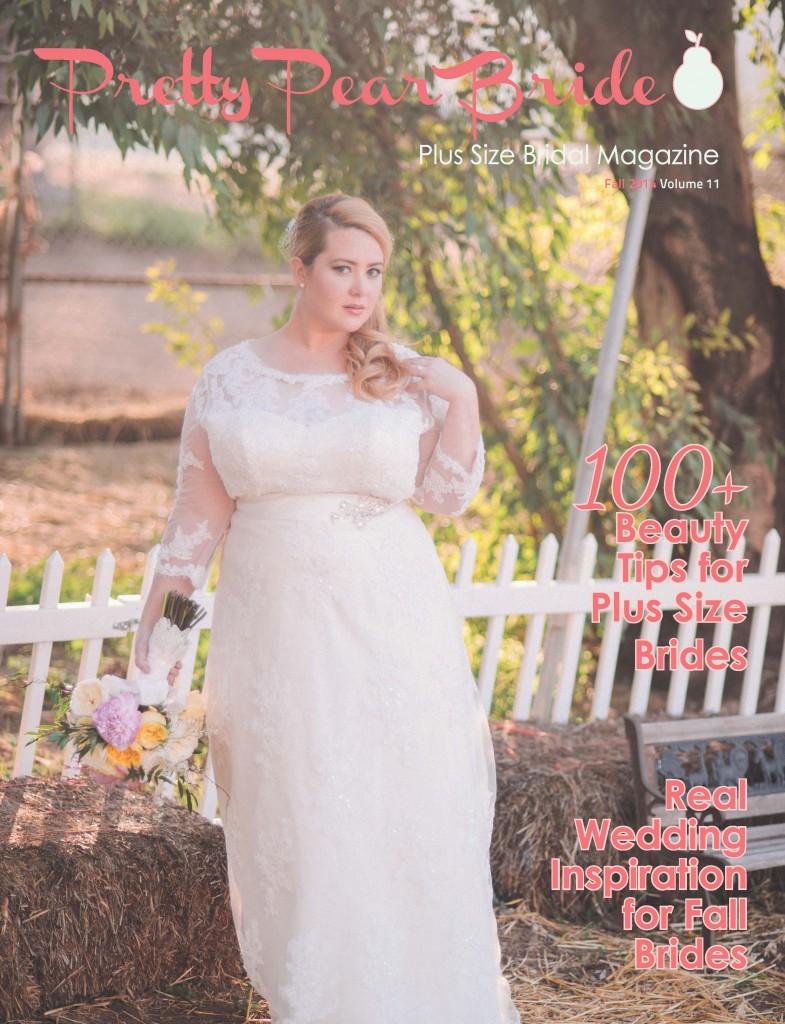 It seems that our Pretty Pear Bride Magazine covers are getting better and better each issue and this issue is no different.  We have a wonderful team that worked tirelessly to make a cover that would knock everyone's socks off and it did.  My goal to making amazing issues and covers is to give plus size brides and curvy brides the bridal inspiration that long for, to give them the ability to pick up a print magazine or flip through a digital magazine and see images that allow them to realize that "Yes, I can look stunning on my wedding day wearing the same looks and designs as all other brides"  That is what I set out to do and that is what we are doing!
Our Fall Issue is all about Health, Beauty and Style.  We will have some great articles featuring a few tutorials for hairstyles, style tips, tricks and of course our real wedding section, which we are expanding and including more pictures and details because that's what we know you all want.
This shoot had some amazing and talented vendors helping to pull it all together, check them out below.