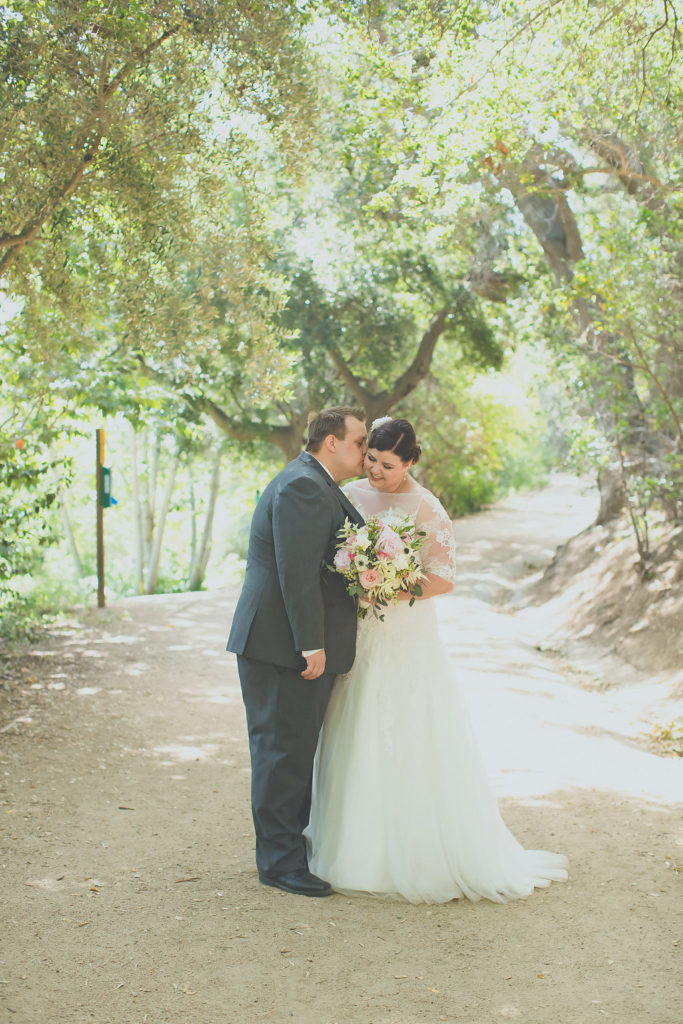 Finding your dream wedding dress is not easy for every bride. Fortunately, some go-to silhouettes are available for plus size brides. Here are some tips to choose the best wedding dresses.
A-Line Wedding Dresses
A-line dresses look beautiful on each body type. These flattering bridal dresses are especially suitable for an empire waist. You will look good because your waist begins right under the line of the bust and instantly goes out to make an A-line. This silhouette is ideal for plus-size brides who need some extra discretion.   
Wedding Gowns to Hug Your Right Curves
These types of wedding gowns can enhance the beauty of plus-size brides. A dropped corseted gown may create your curves and make you look sexy. If you think that you don't have a sexy waist, you can try a special bodice top to carve your waist. A drop dress helps you to bring some plumpness at the base of your wedding gown. With this style, you can accentuate your hips in a cheering way.
Ball Gowns for Pear-shaped Body
A beautiful ball gown can do the magic on pear-shaped brides. In this dress, your body looks slender from the area of torso and waist. The copious fabric forces everyone to imagine you. Regardless of your body type, a beautiful ball gown gives you a royal look. Designer Oleg Cassini designs gorgeous wedding gowns and bridesmaid dresses. You can find plenty of dresses to compliment fuller figures.
Mermaid Gowns for Brides
You can ask your tailor to design a beautiful mermaid gown begins above your knees. This gown will give an illusion of long legs. Dennis Basso and Lazaro are some famous designers for mermaid wedding gowns. Fortunately, you can get beautiful wedding gowns with lace embellishments and beadings. Try a dress made of organza fabric to make your wedding day extremely special. These dresses are special to flatter plus-size brides.
Beautiful Trumpet Gowns to Flatter and Flare Your Body
A trumpet gown looks similar to mermaid dresses because of a unique silhouette to hug your curve. In these types of dresses, the flare starts at mid-thigh. This dress especially focuses on hip and waist proportions. These types of gowns are comfortable and flattering.
Corset Gowns to Boost a Bust
These gowns come with a built-in corset to automatically shape your body. After wearing these gowns, you will get a special appearance of a bigger bust and smaller waist. Pnina Tornai is an exceptional designer for designing these gowns for plus-size brides. With built-in corsets, these gowns give maximum support to your body while emphasizing your waist. These gowns are great for full-figured brides.
Lean Your Body with Sheath Gowns
With beautiful sheath gowns, you can create an illusion of length and height. With continuous lines, this dress can successfully flatter your body. The gown looks like a breeze to hem. Beautiful sheath gowns feature ample support and structure. If you want to show off your legs, you can try high-low gowns. These gowns can stretch out your overall body and elongate your legs. These special gowns can add some drama to your overall look.