As the saying goes, "fall is for weddings" This stunning California wedding is proof that a boho-inspired celebration is where it's at. So take some cues from, as her photographer describes her "the funniest bride ever" and her "calm to her storm sweetheart" husband and soak up all of the autumn goodness to be inspired while planning your big day! AND might we add that she gave the most amazing advice for plus size brides ever, check it out below.

From the Photographer: Kristina is the funniest bride I've ever had. Just truly a unique gem of a person! Joe is the calm to her storm and such a sweetheart. They aren't a traditional couple, and wanted to do things their own way. They had her grandpa as a "flower grandpa" in lieu of a traditional flower girl. In her getting ready space, they had all of the wedding dresses displayed of the important women in her life. They did want to include traditions that weren't meaningful to them, so they marched to the best of their own drum! Like tossing the bouquet together to all of their guests, not just the single women. This day was so much fun and one of the more unique days I've captured!!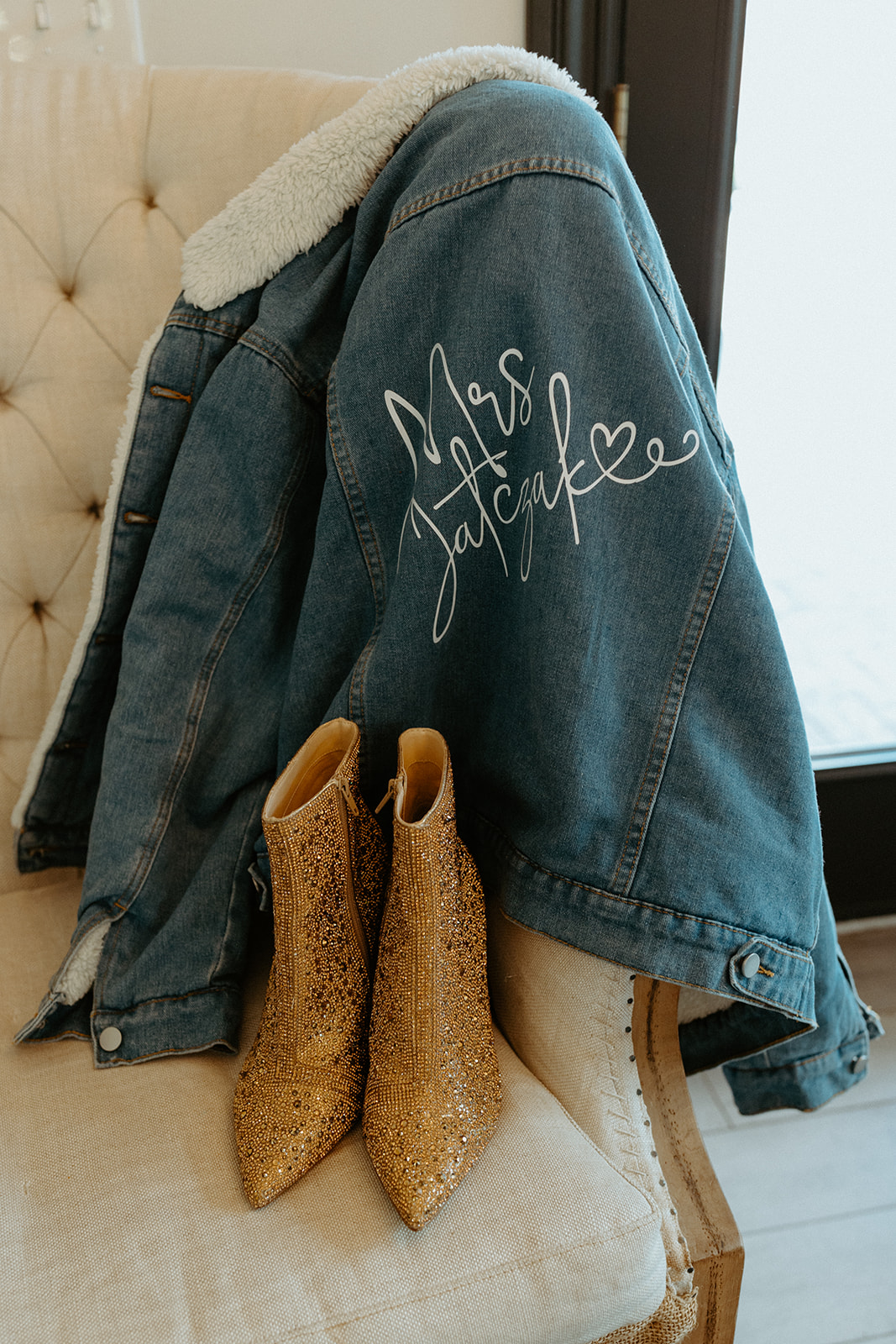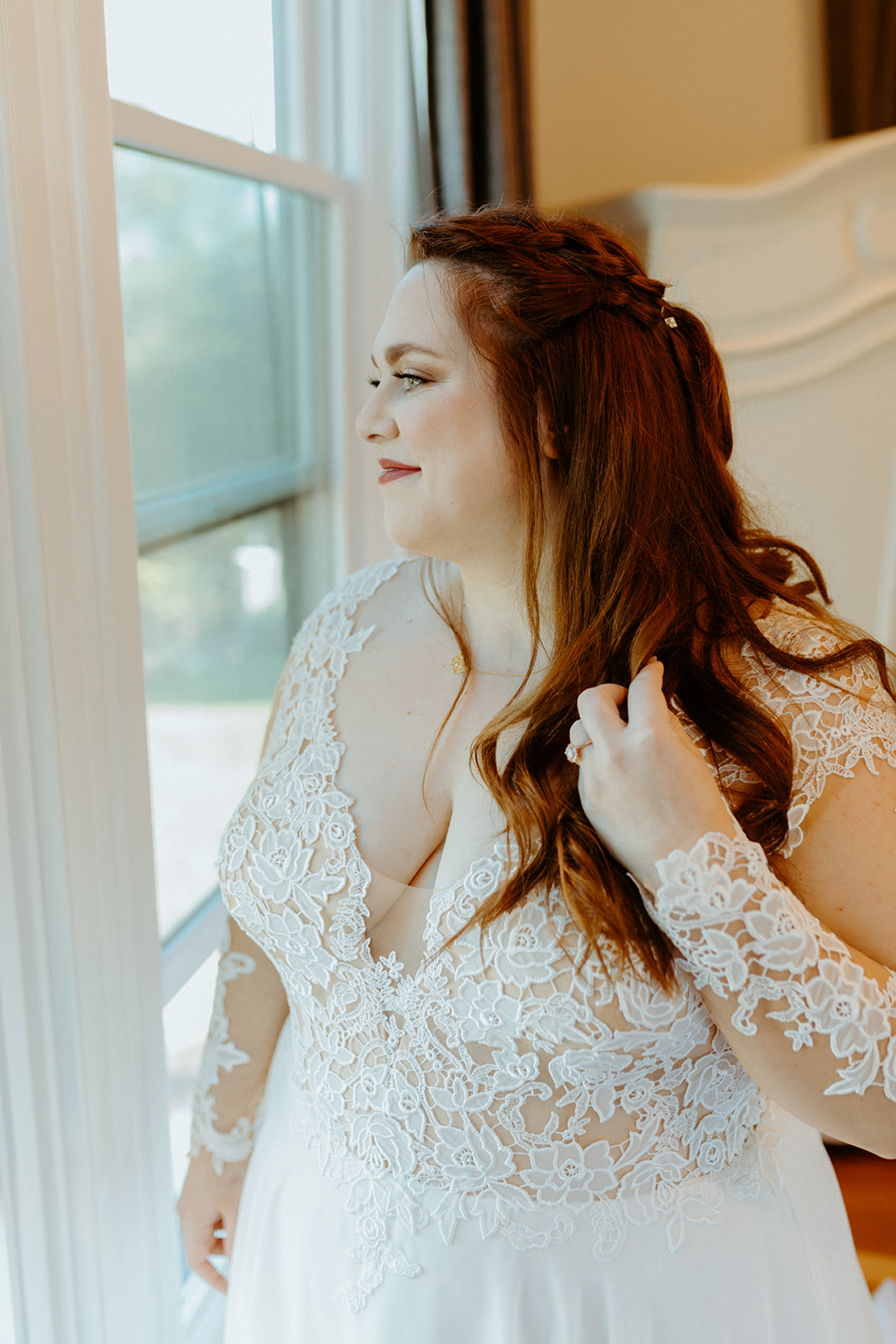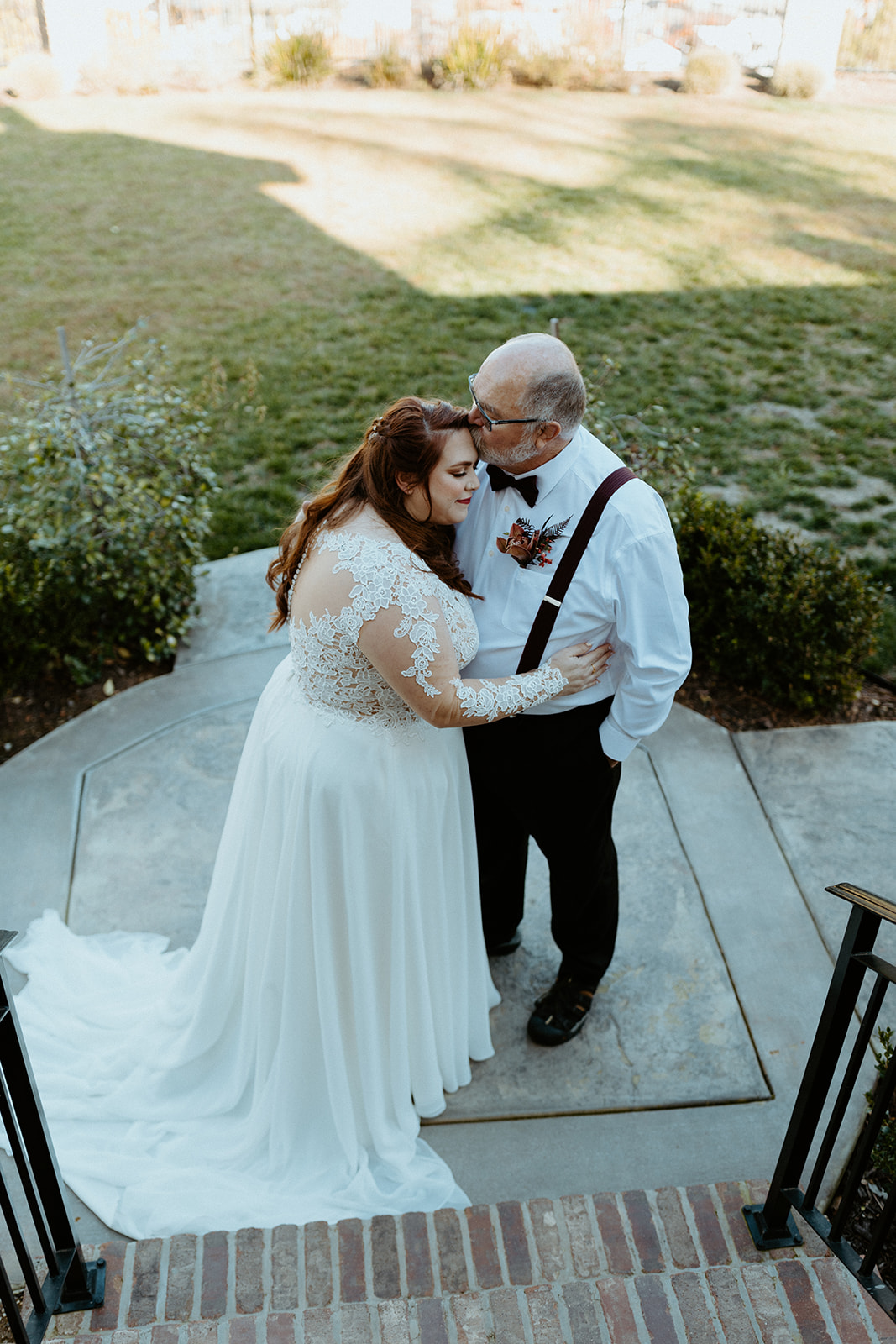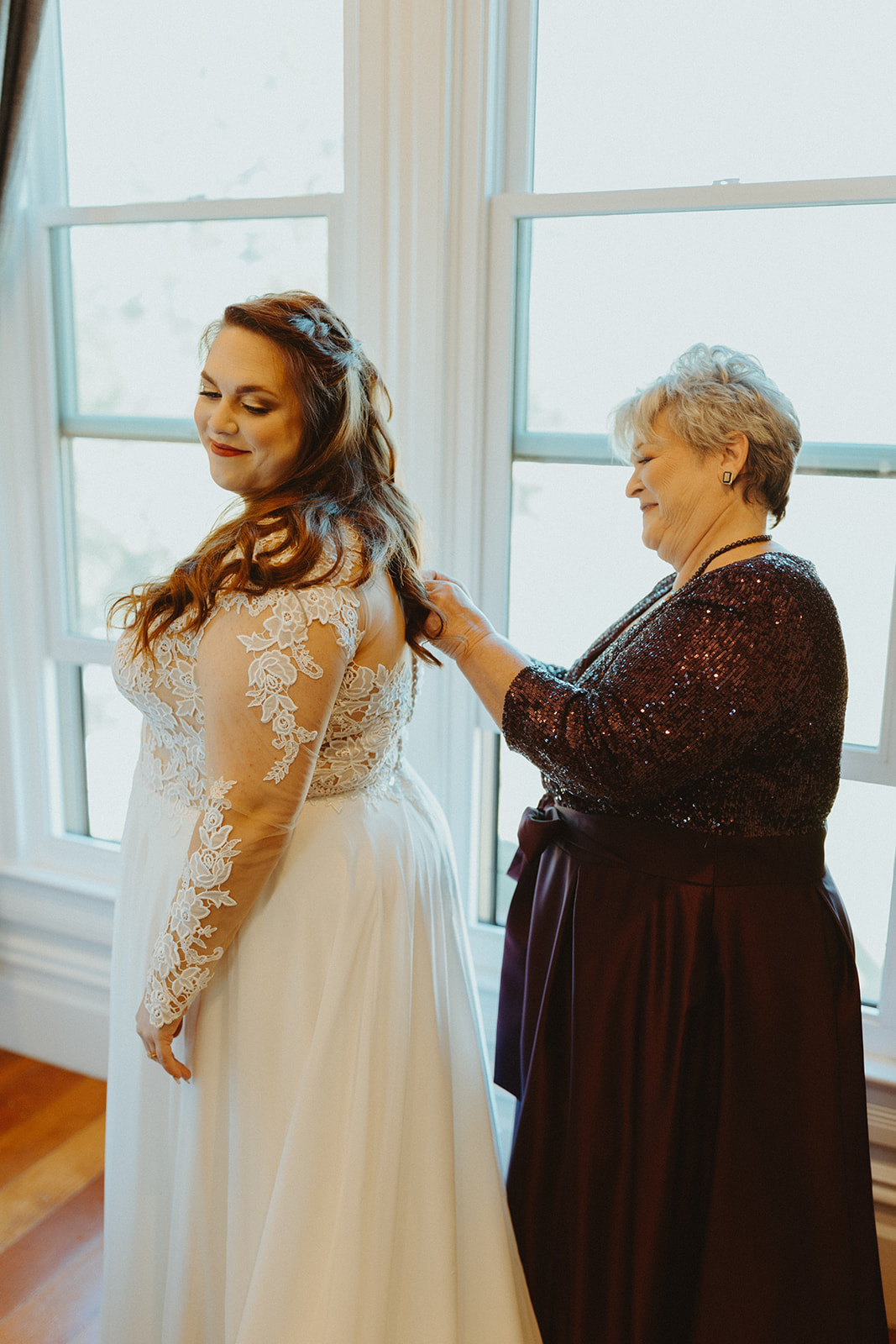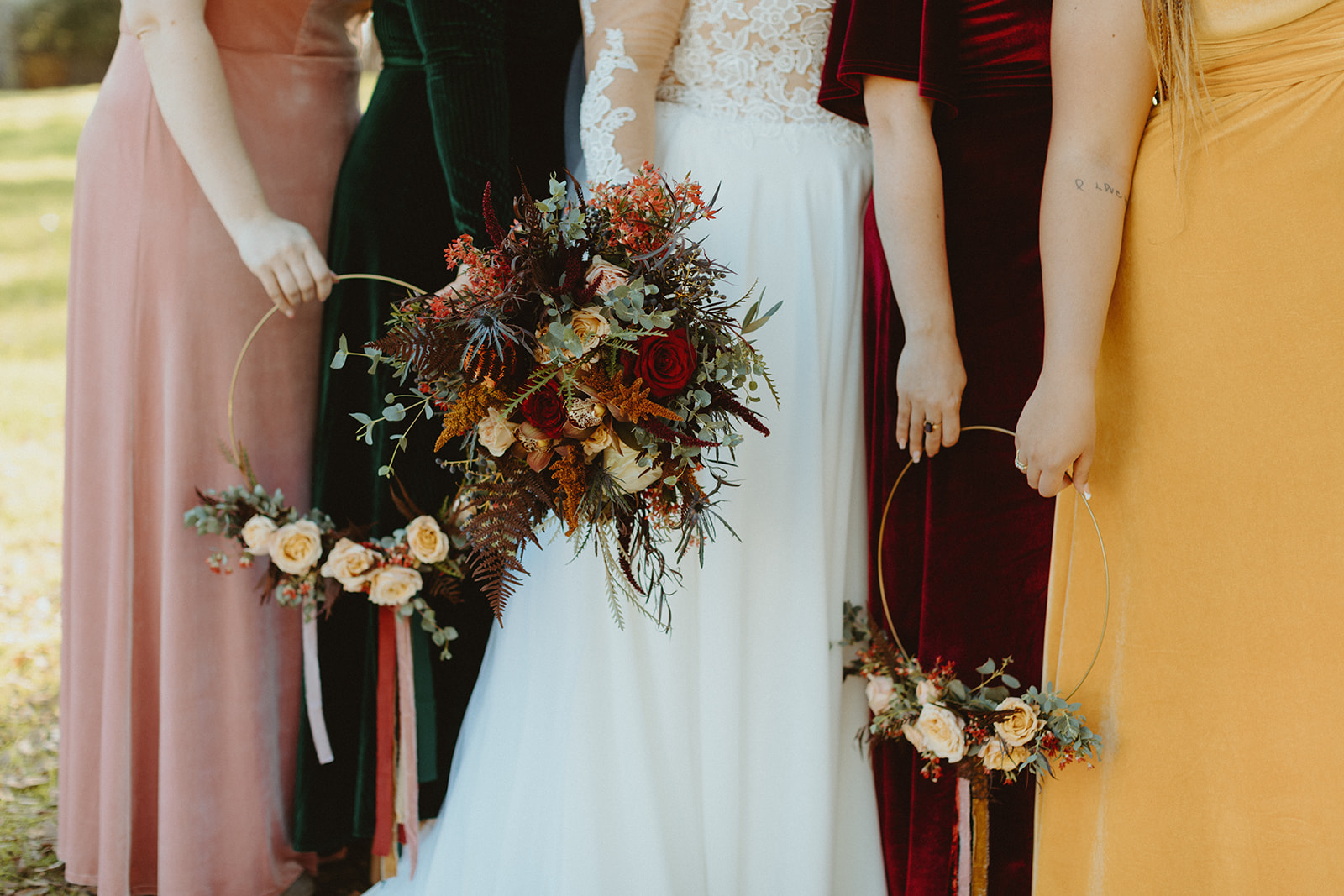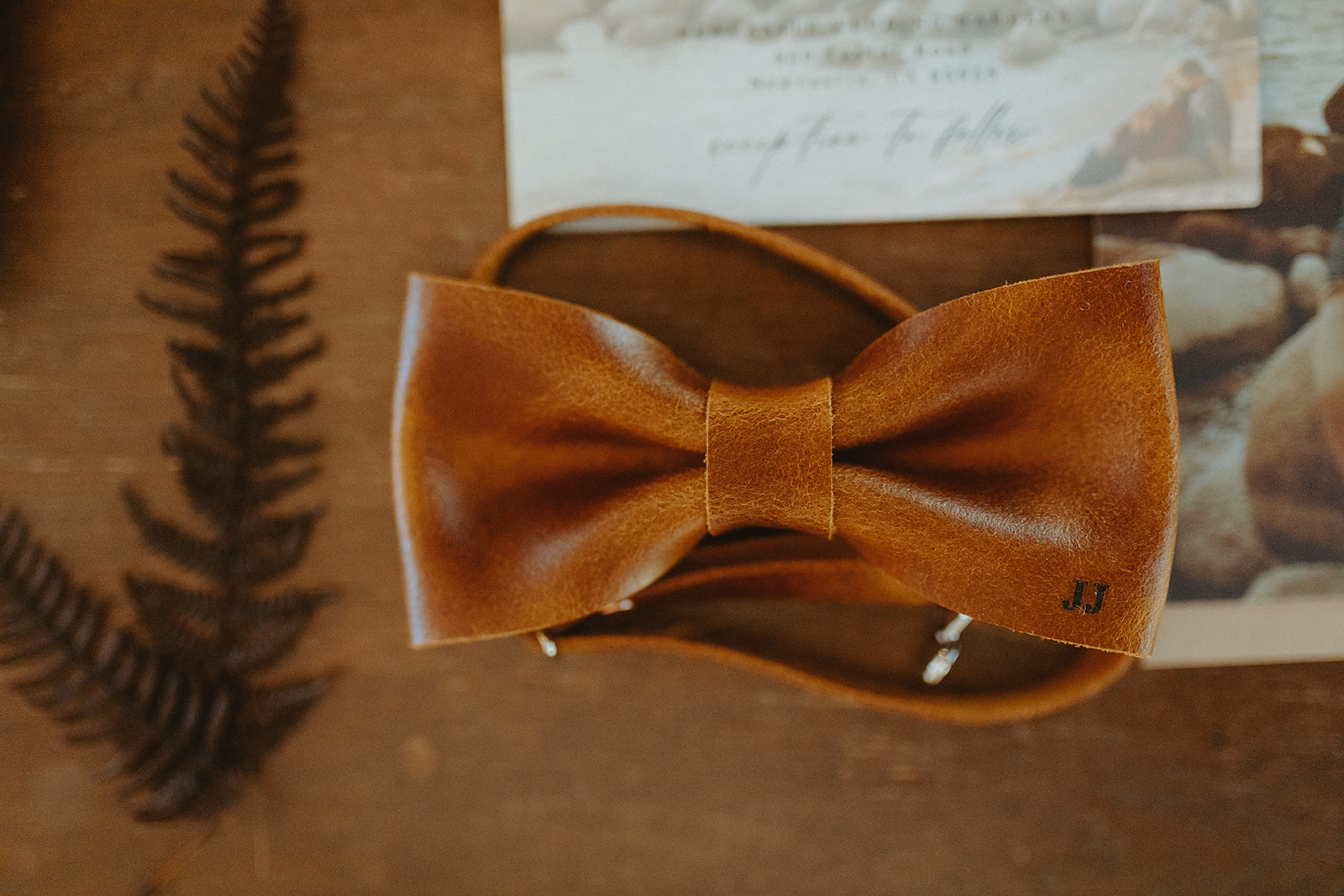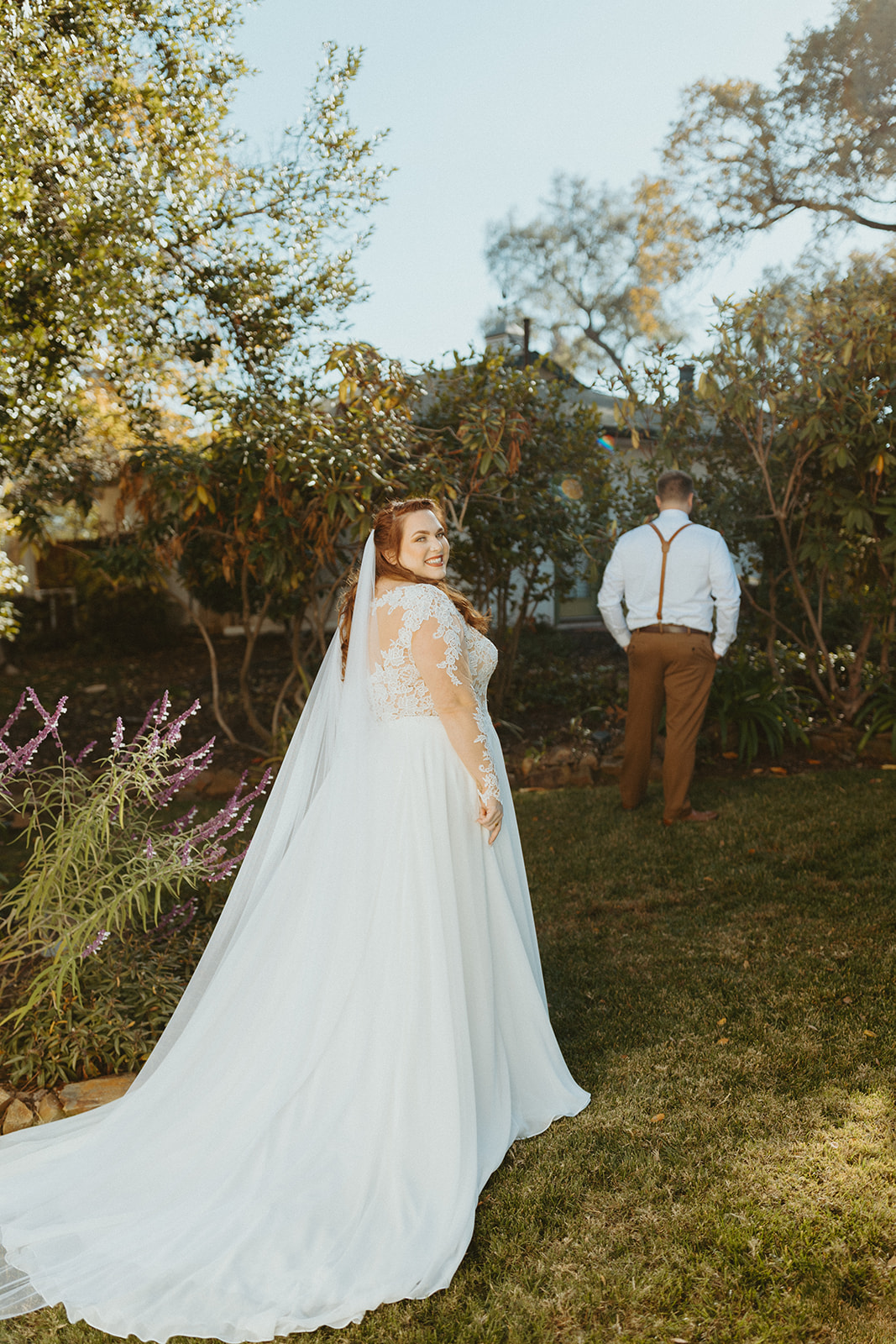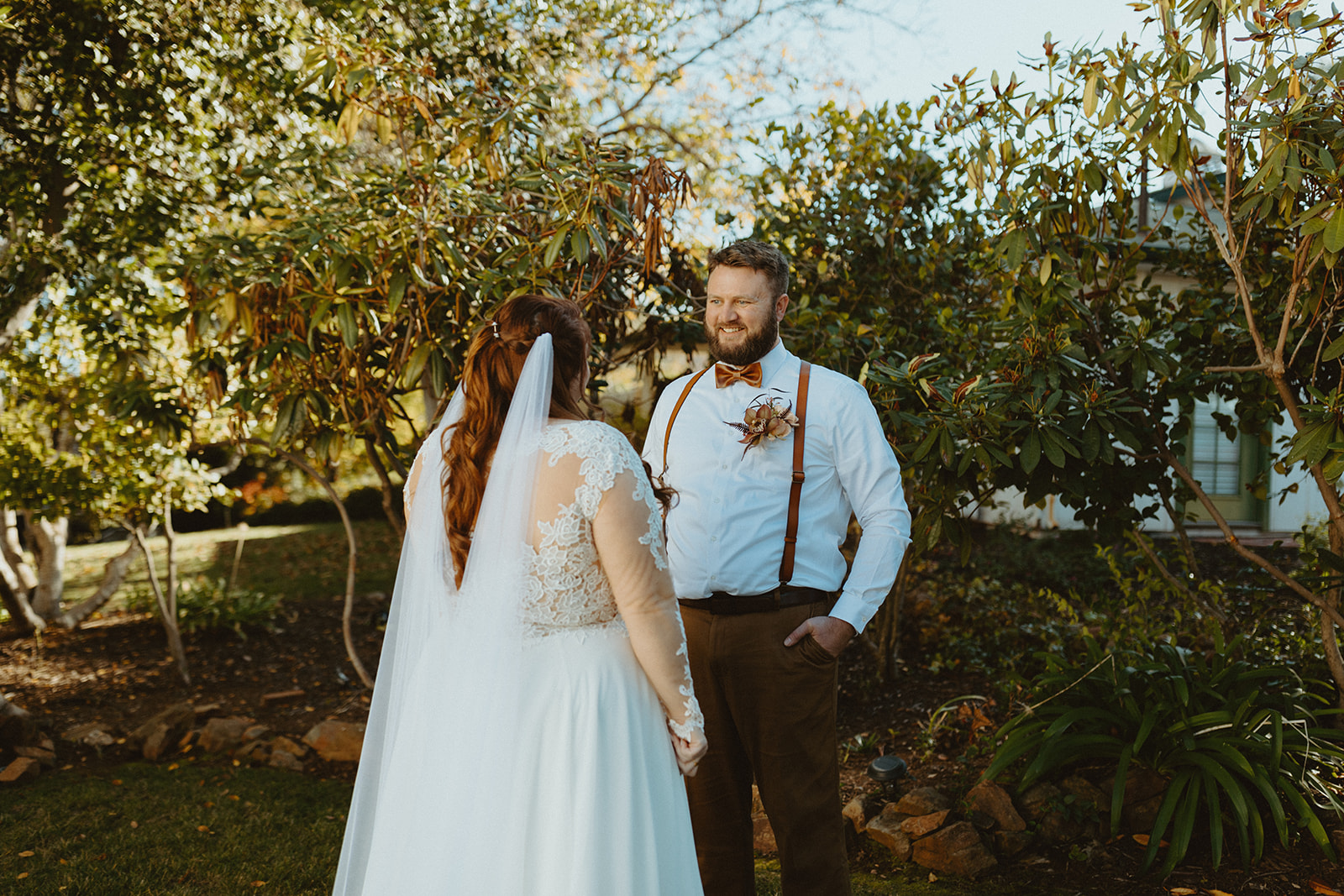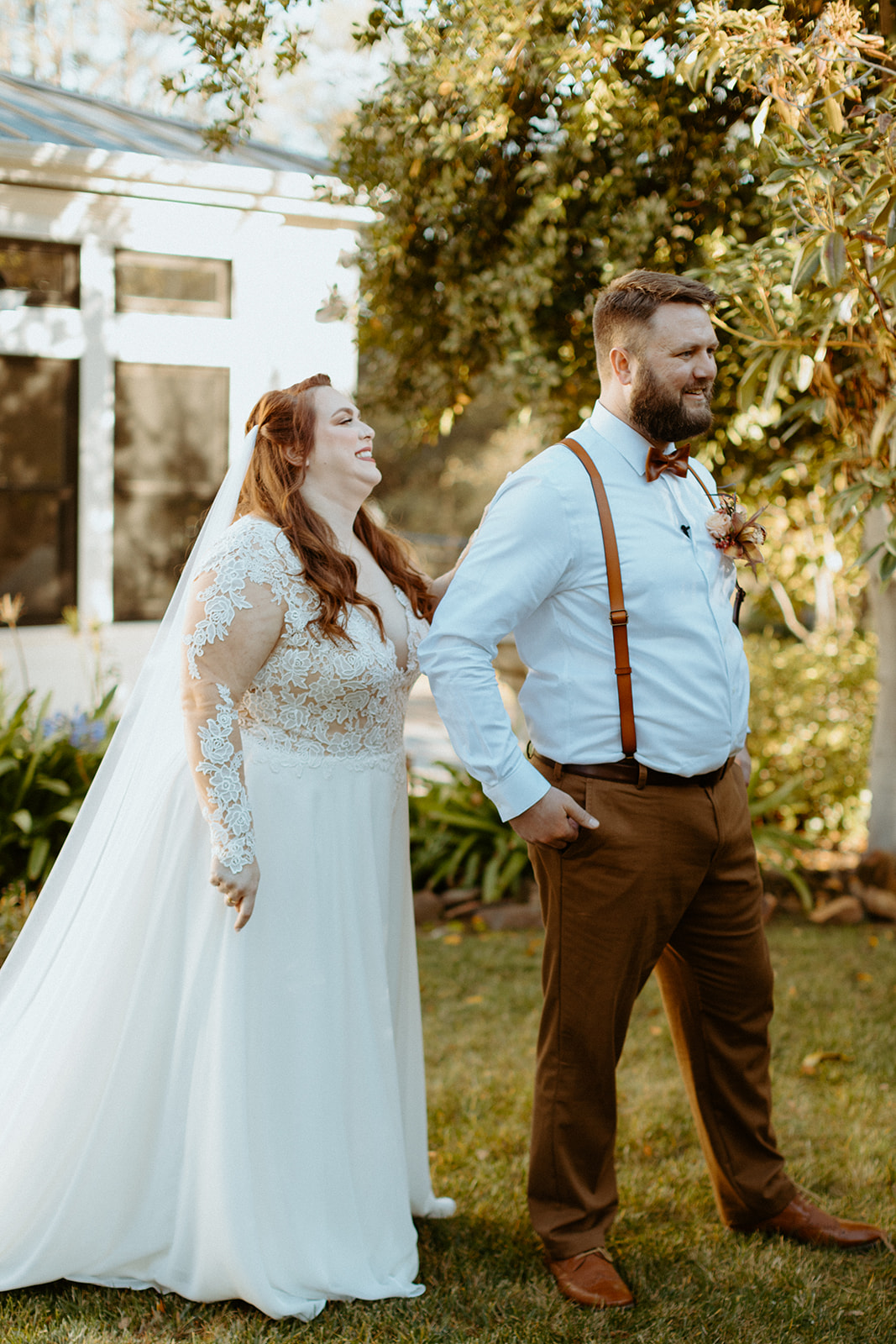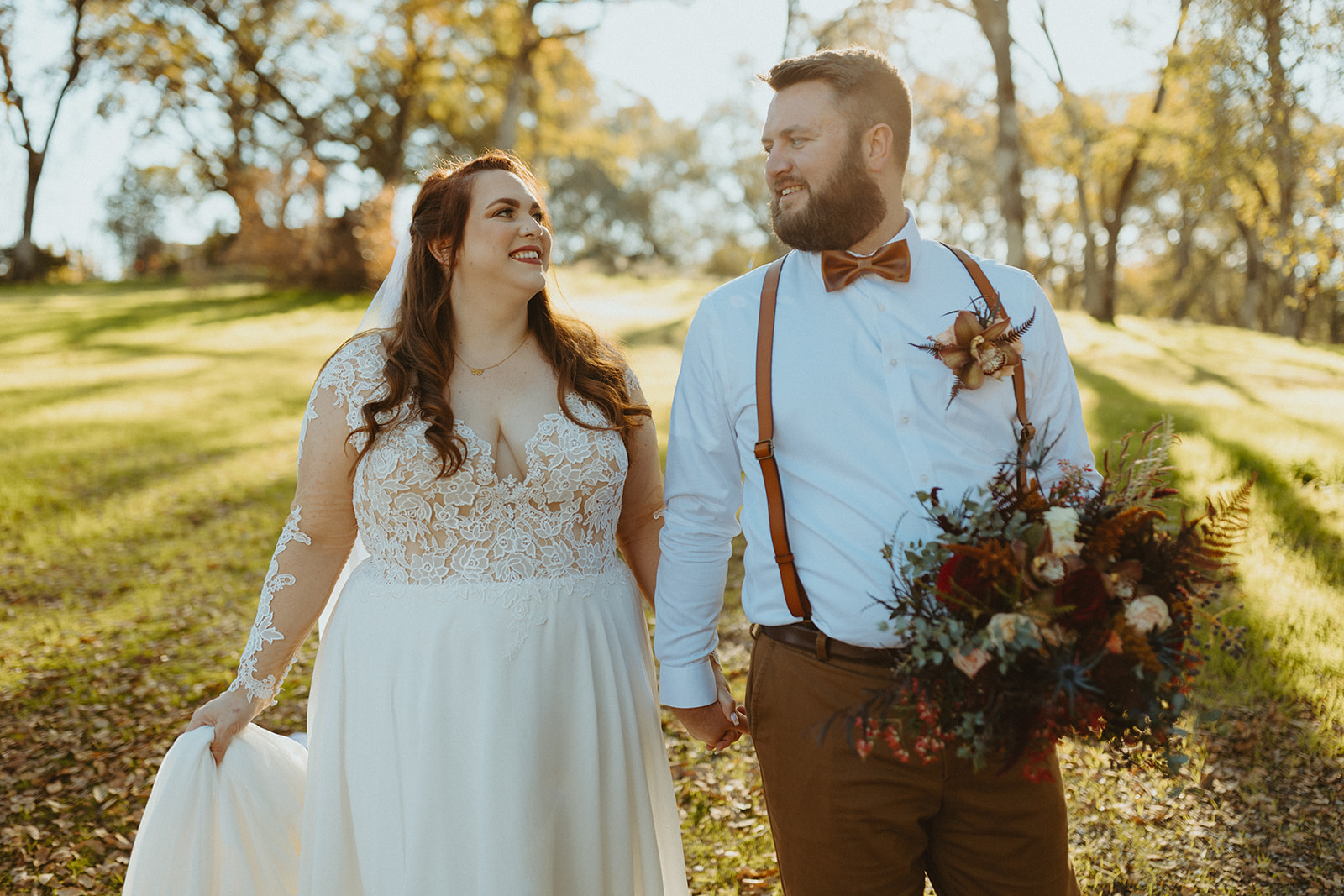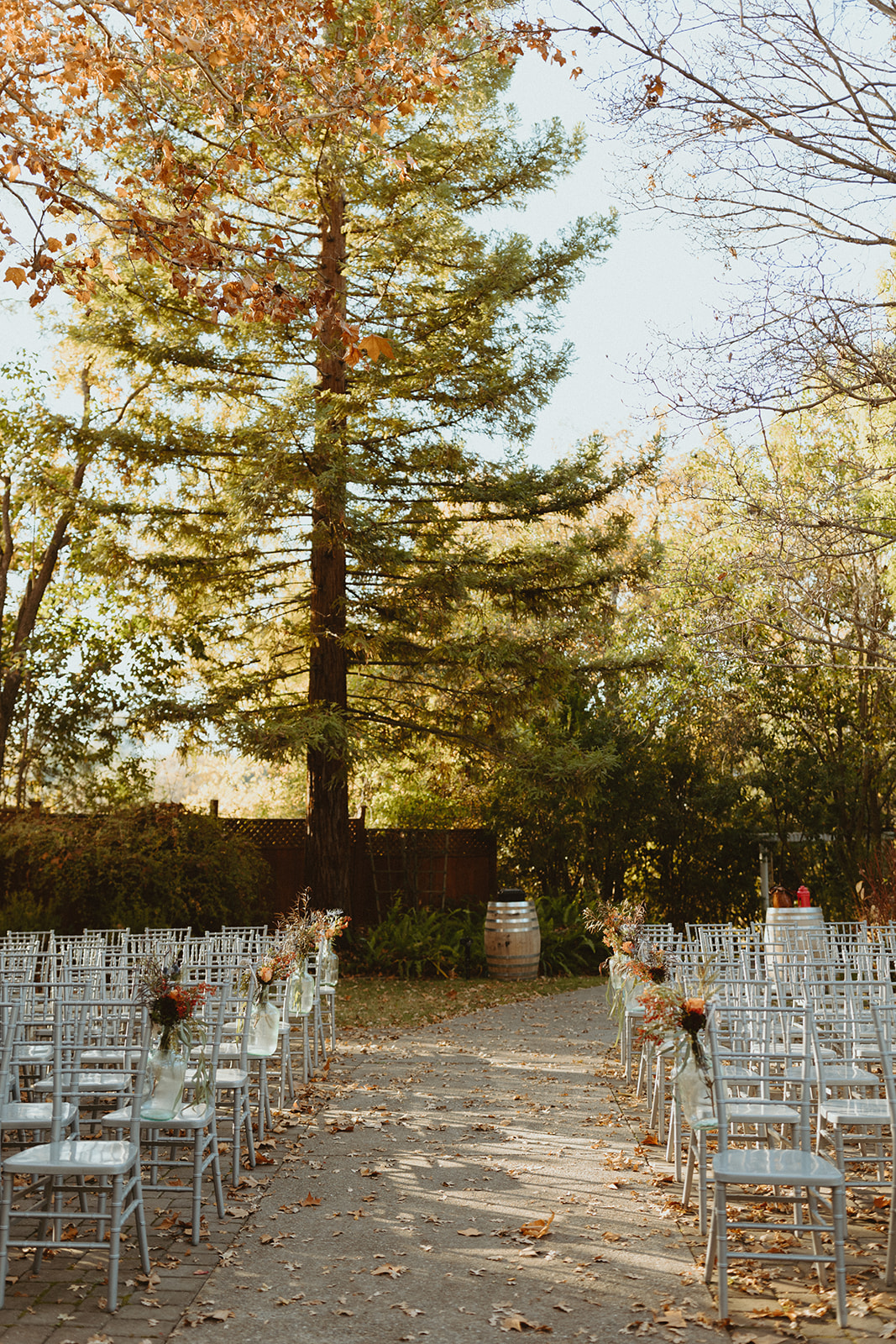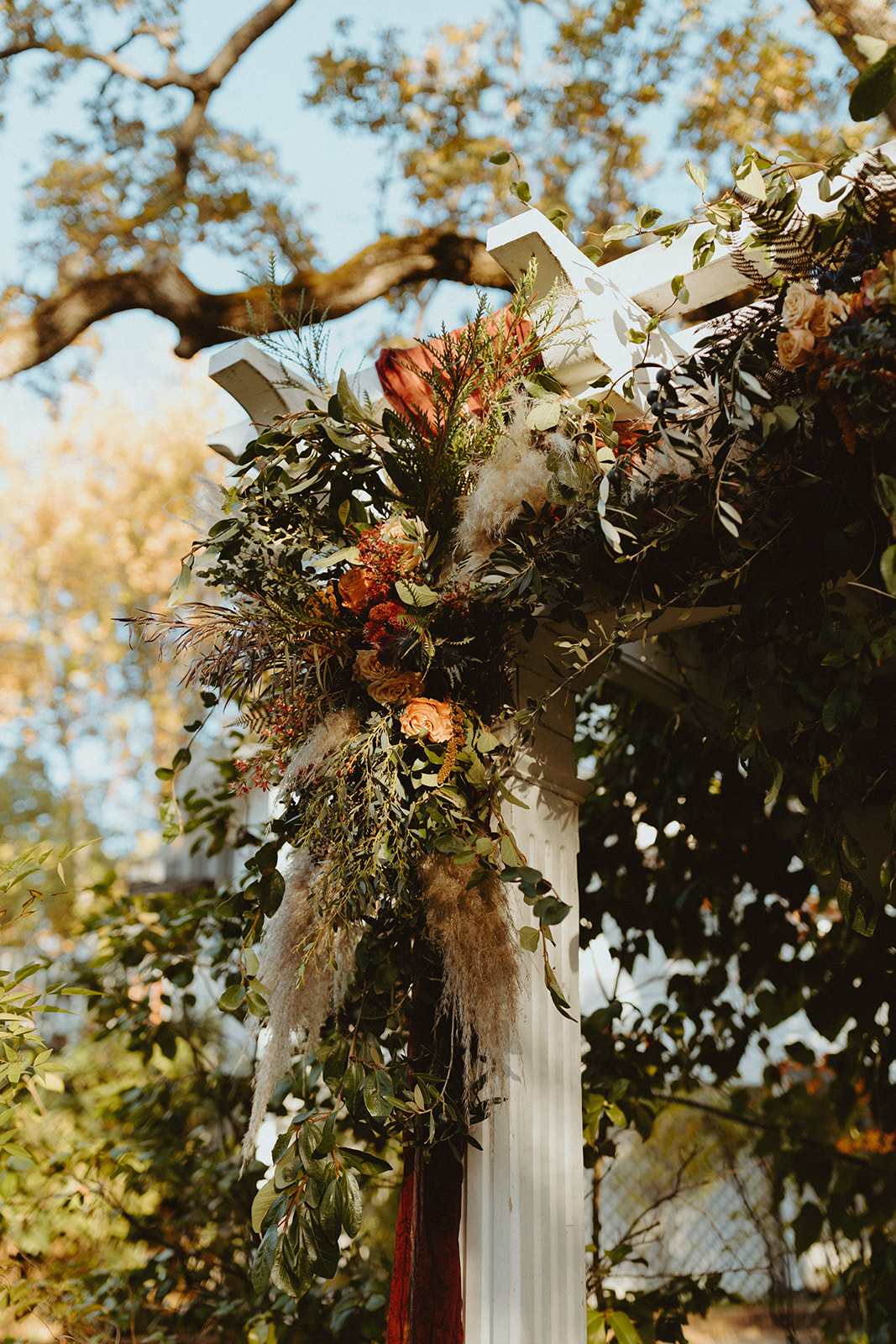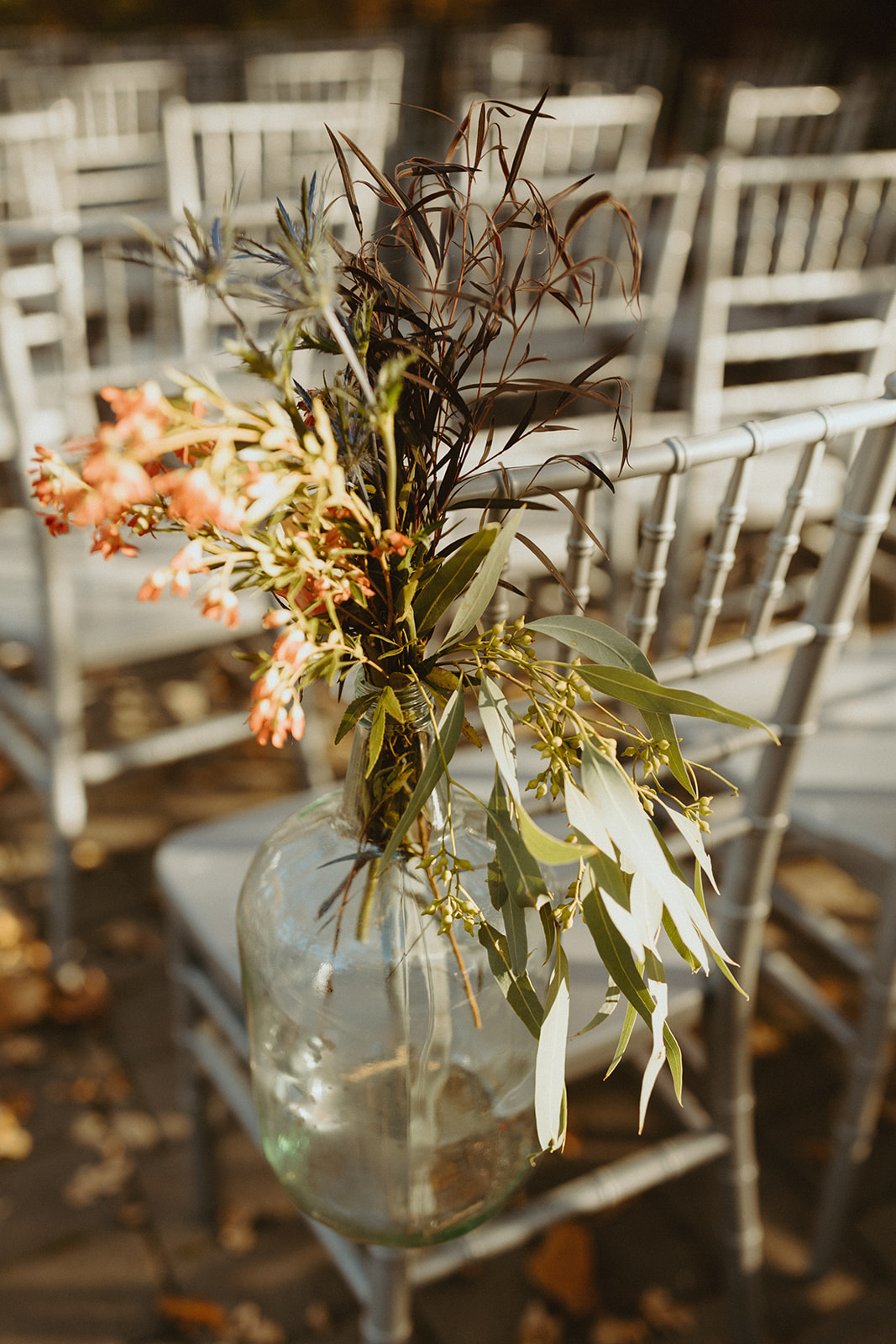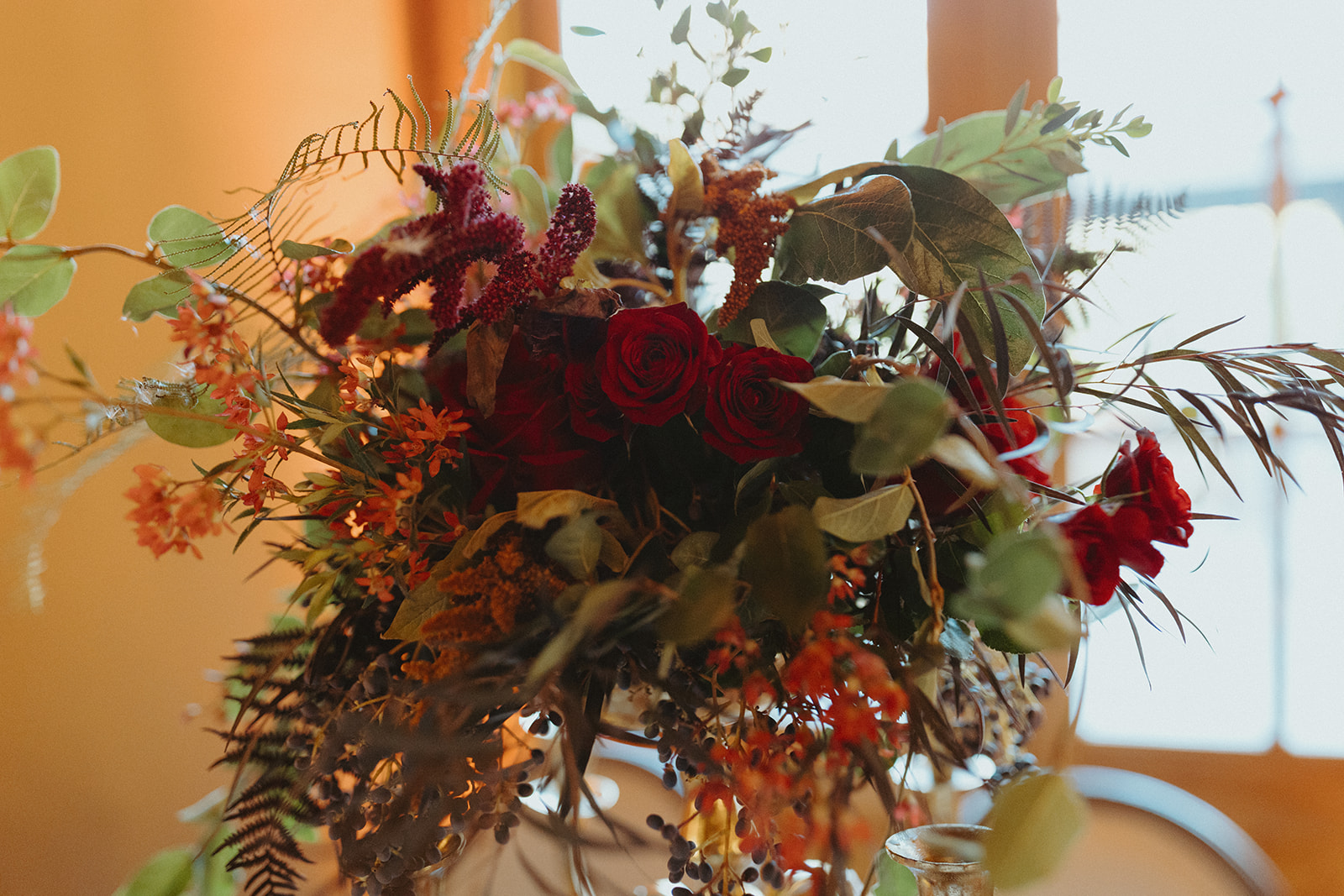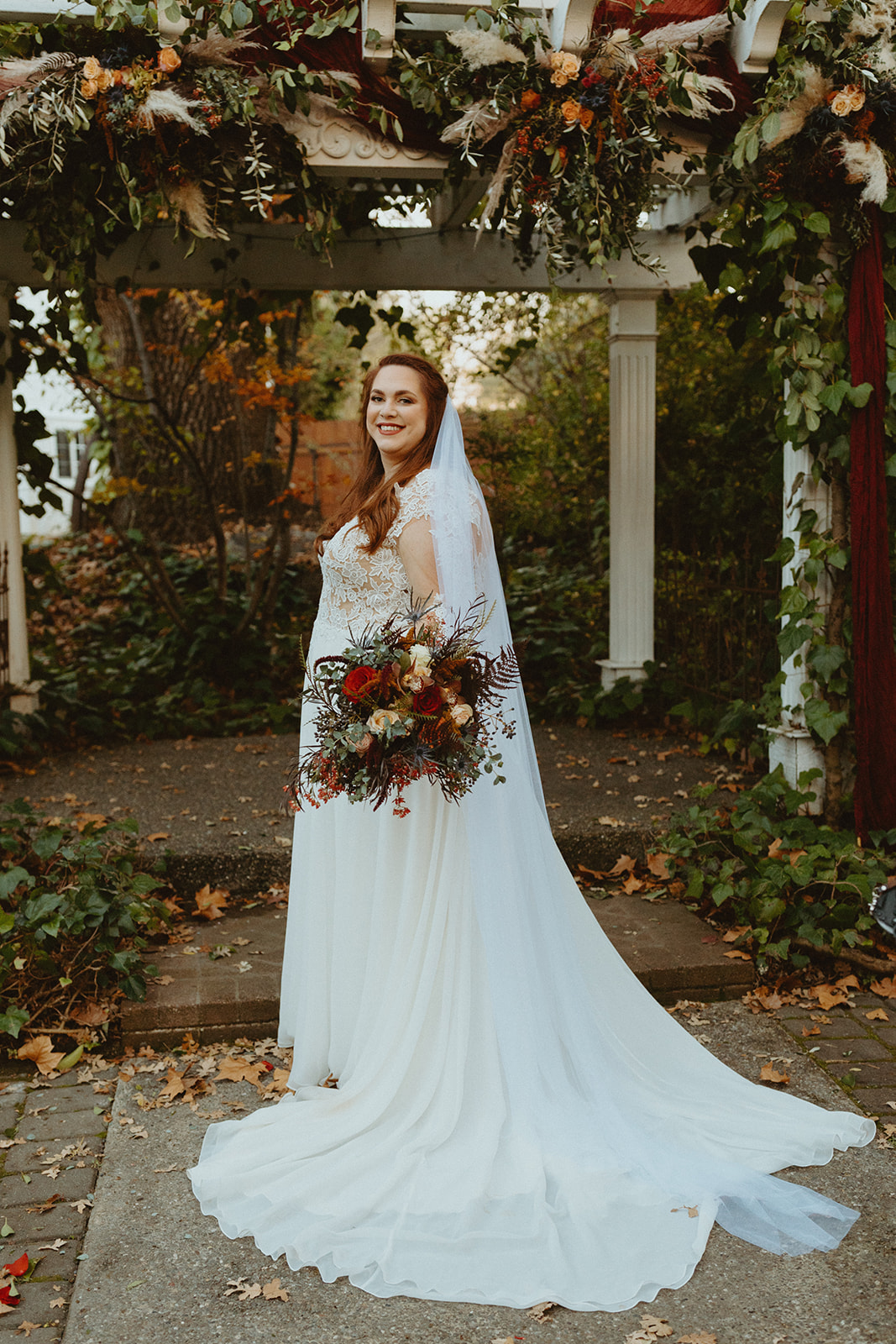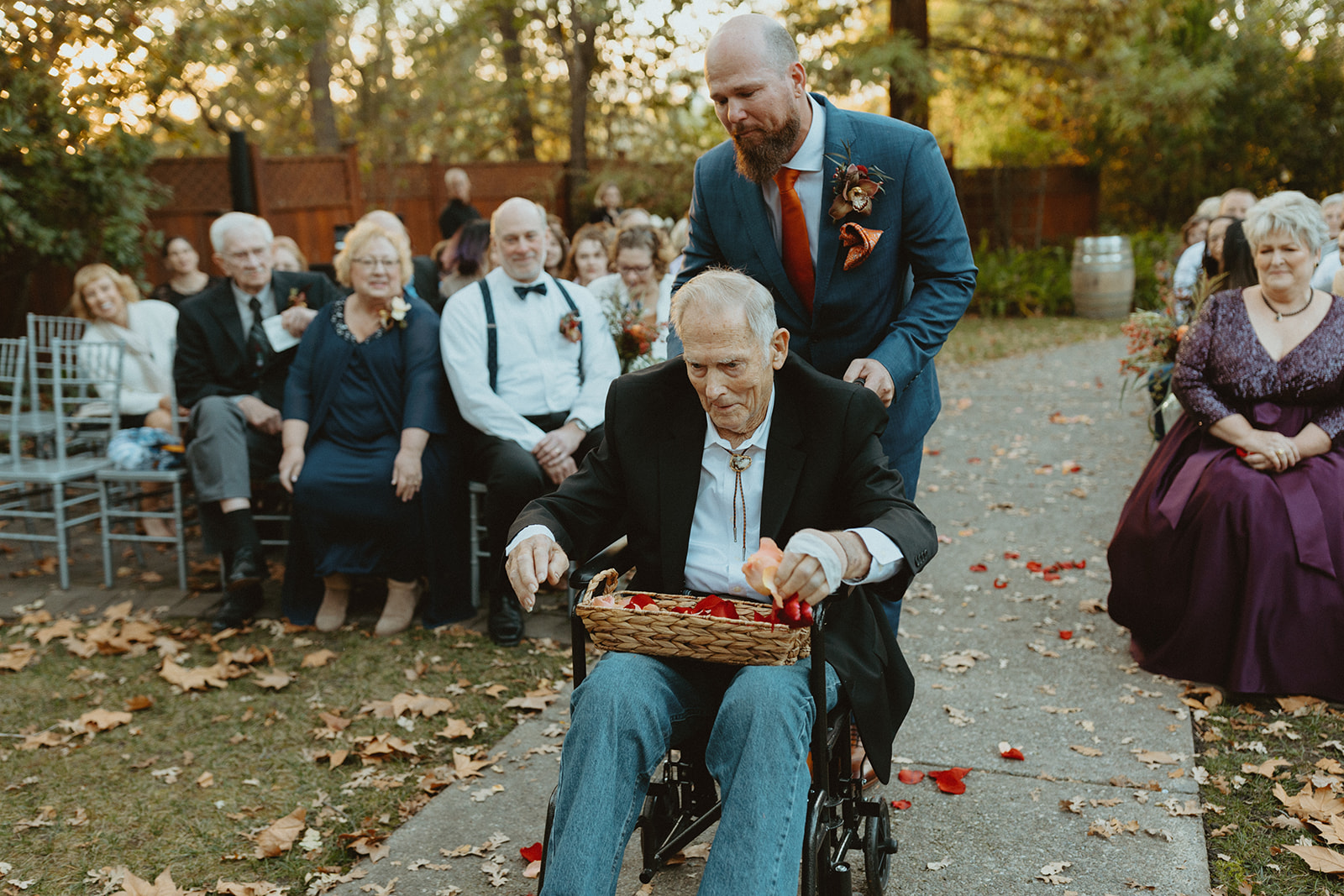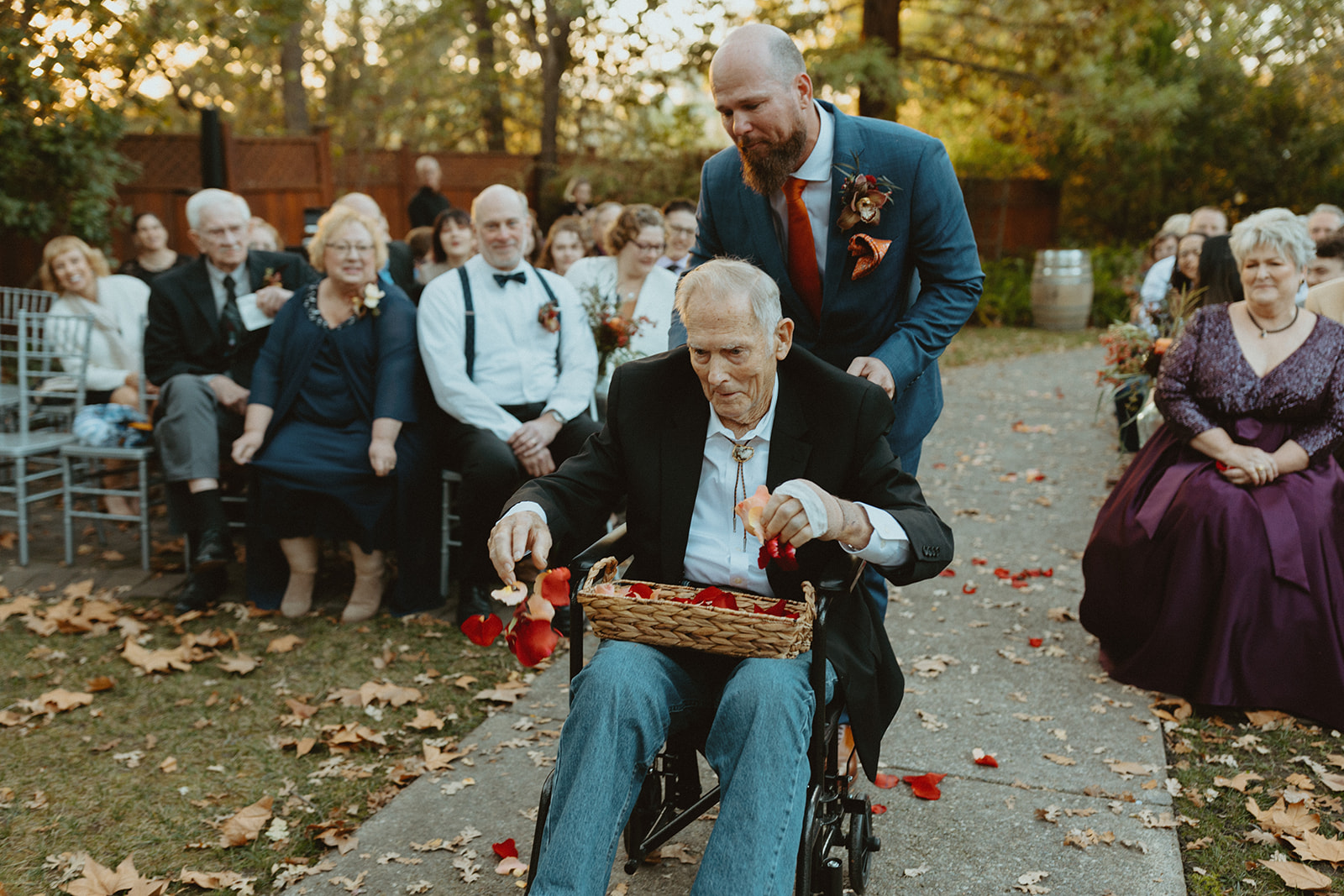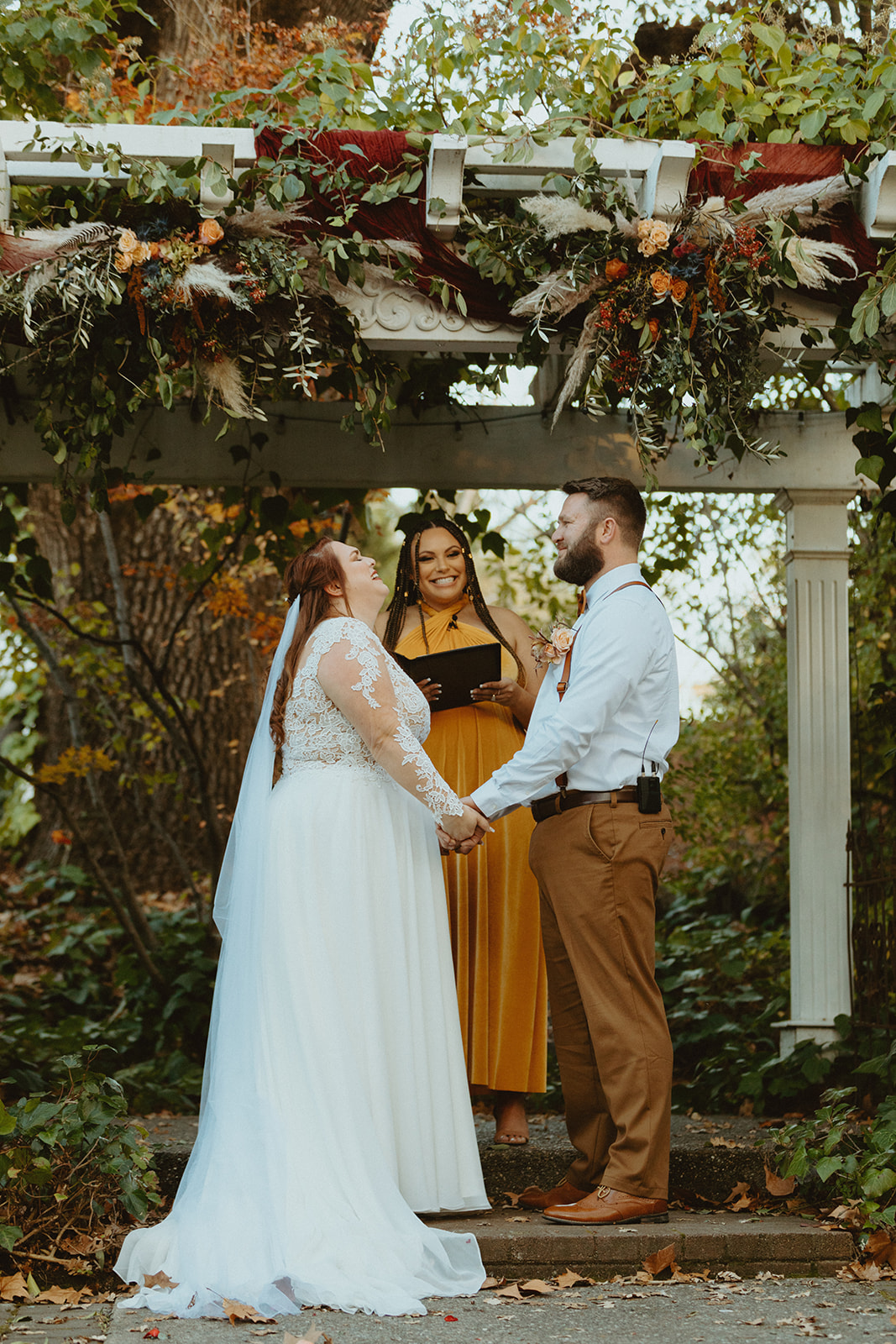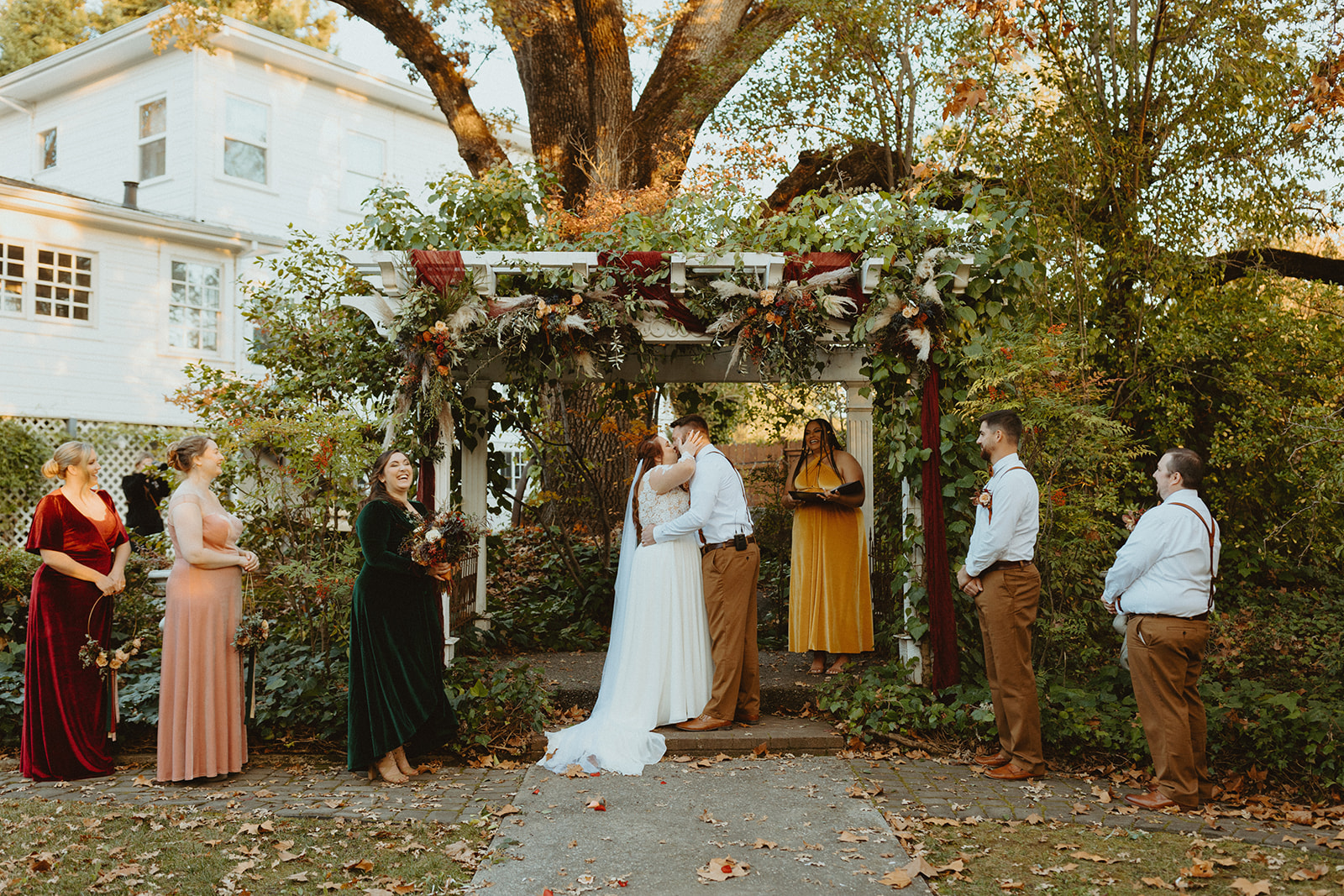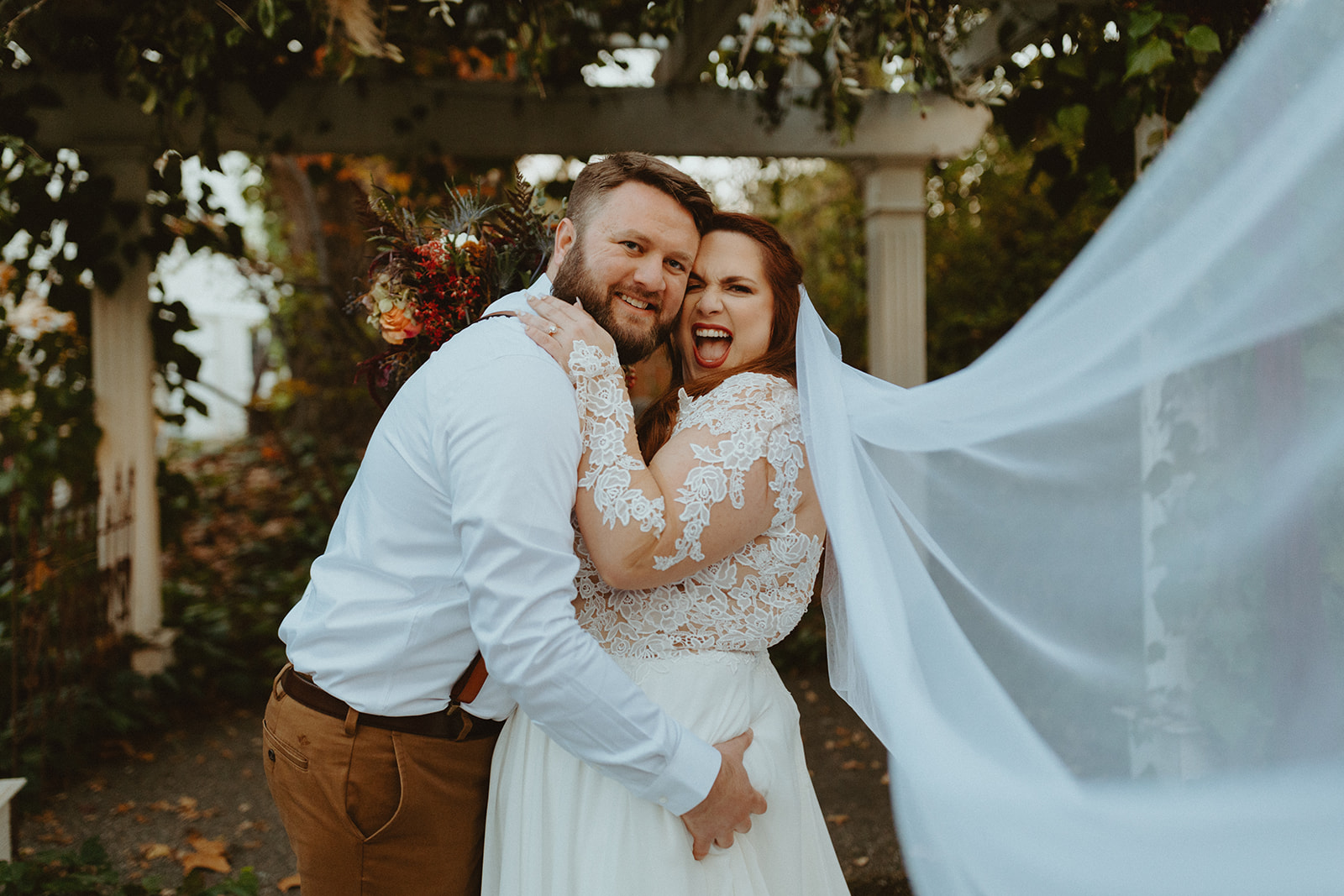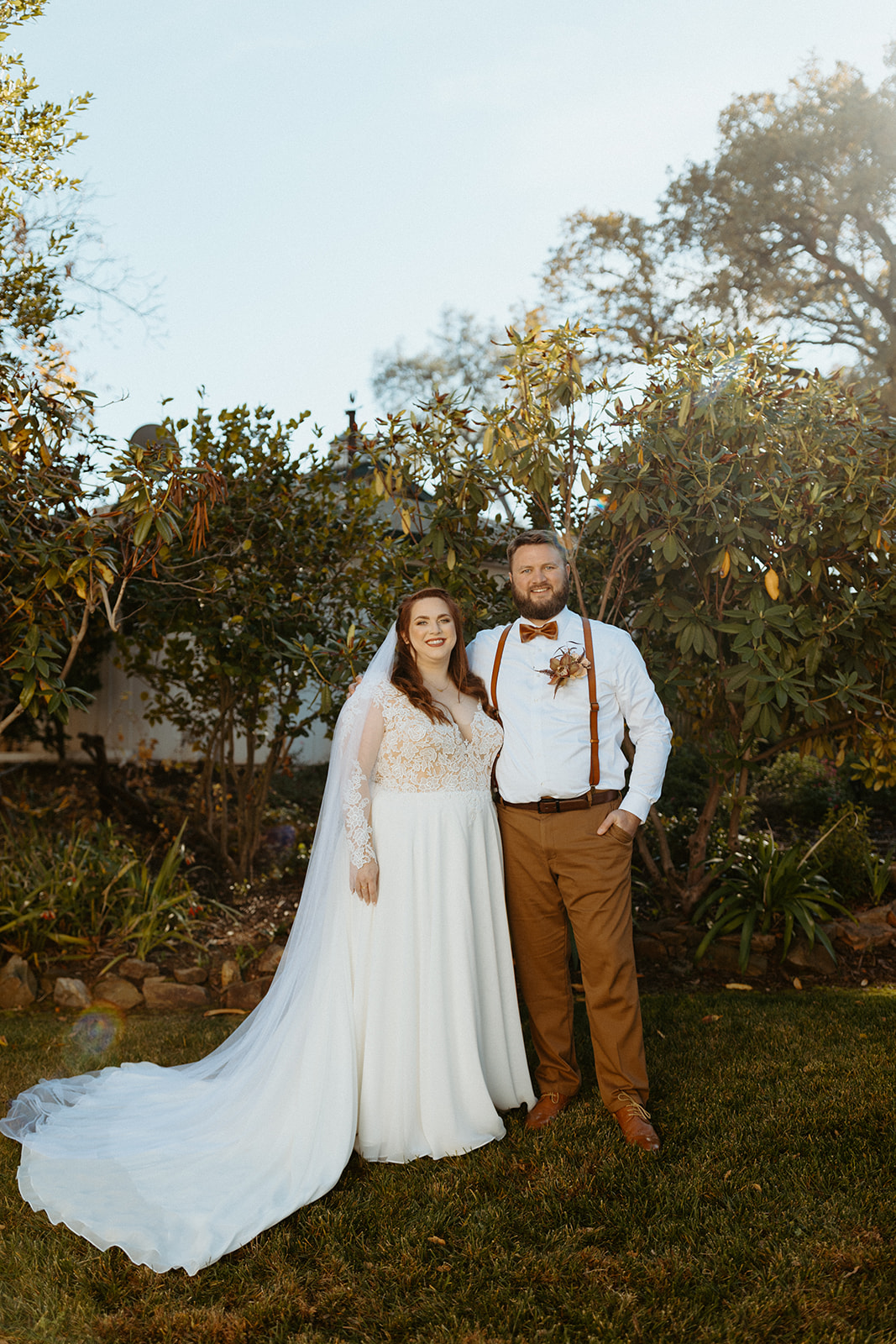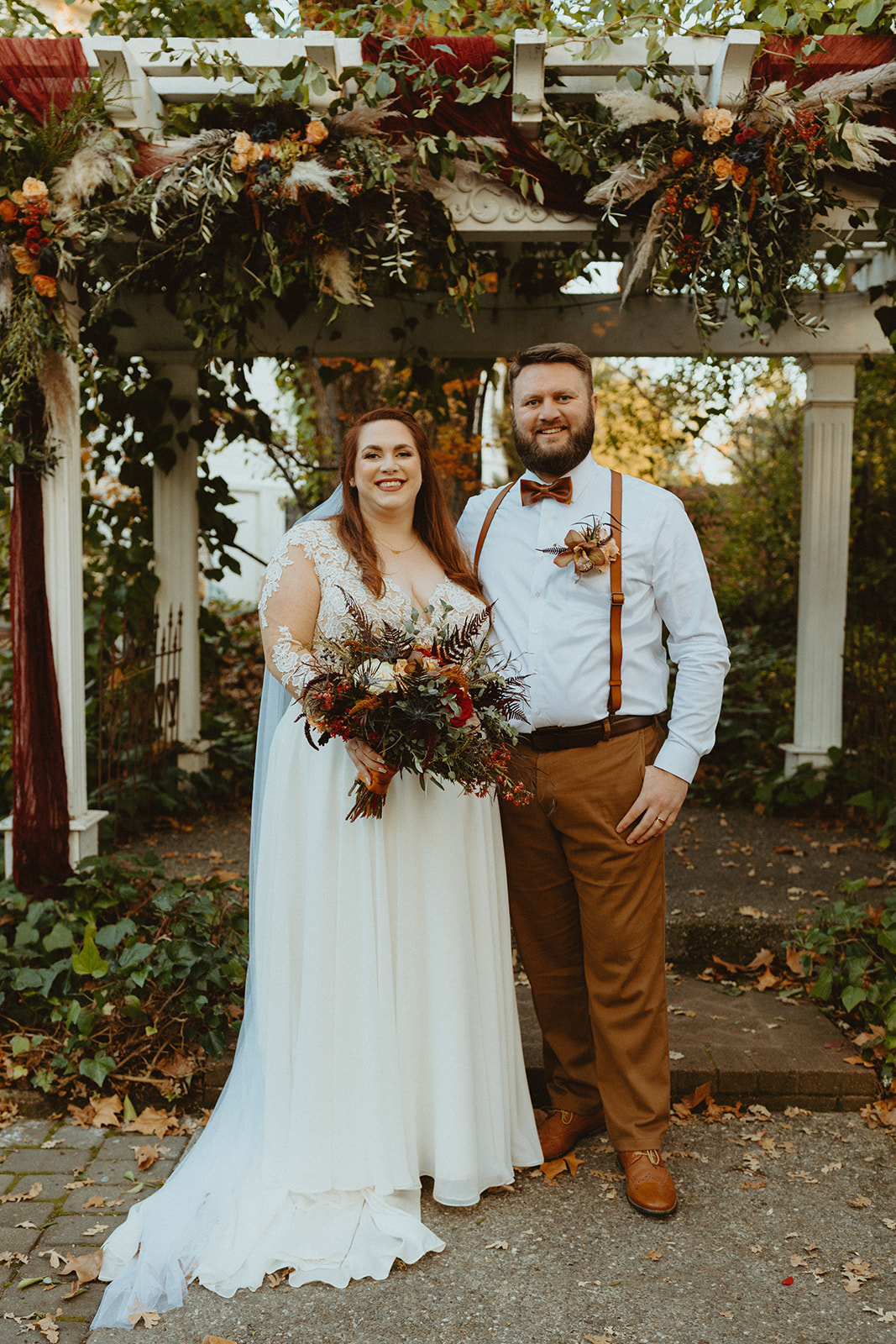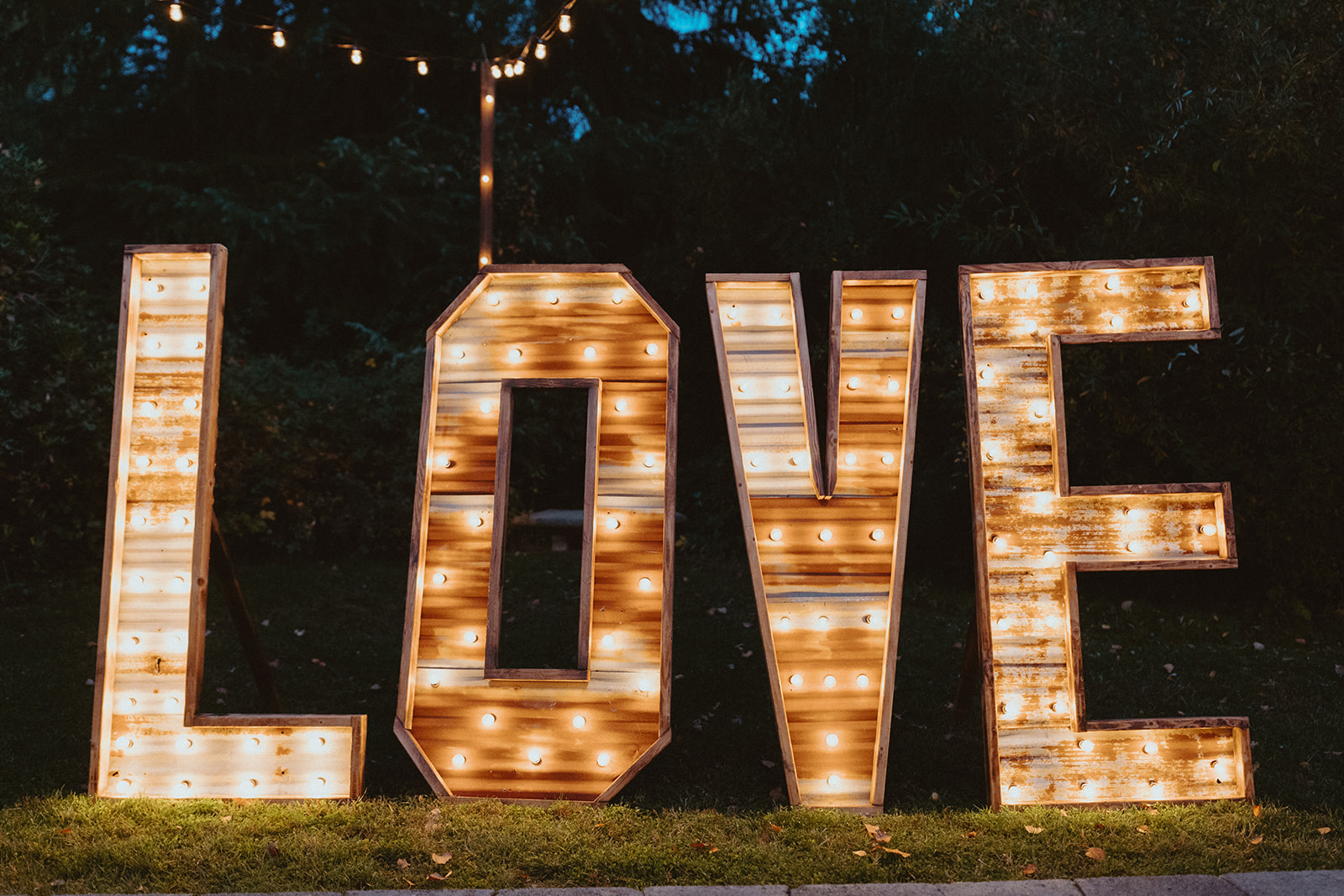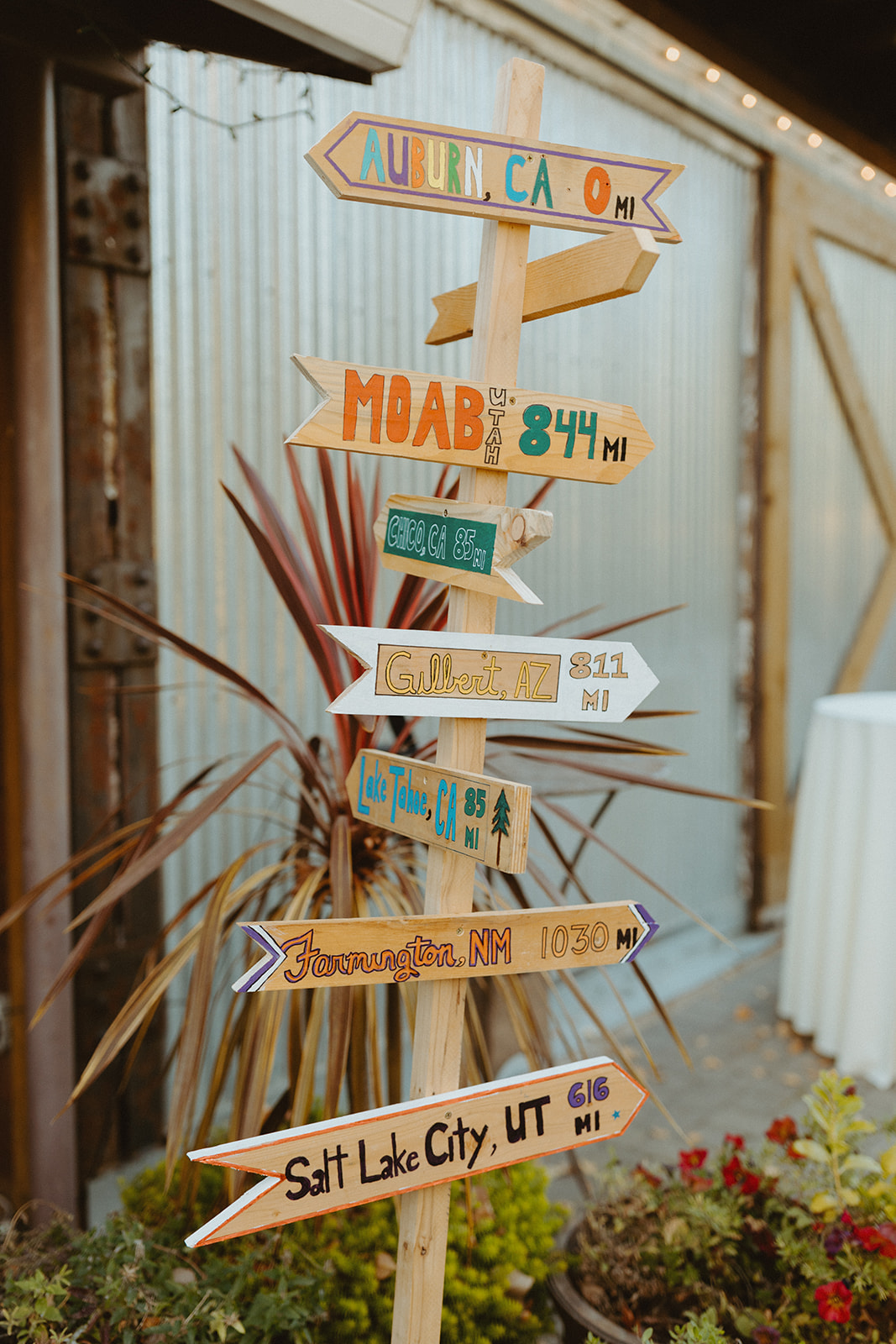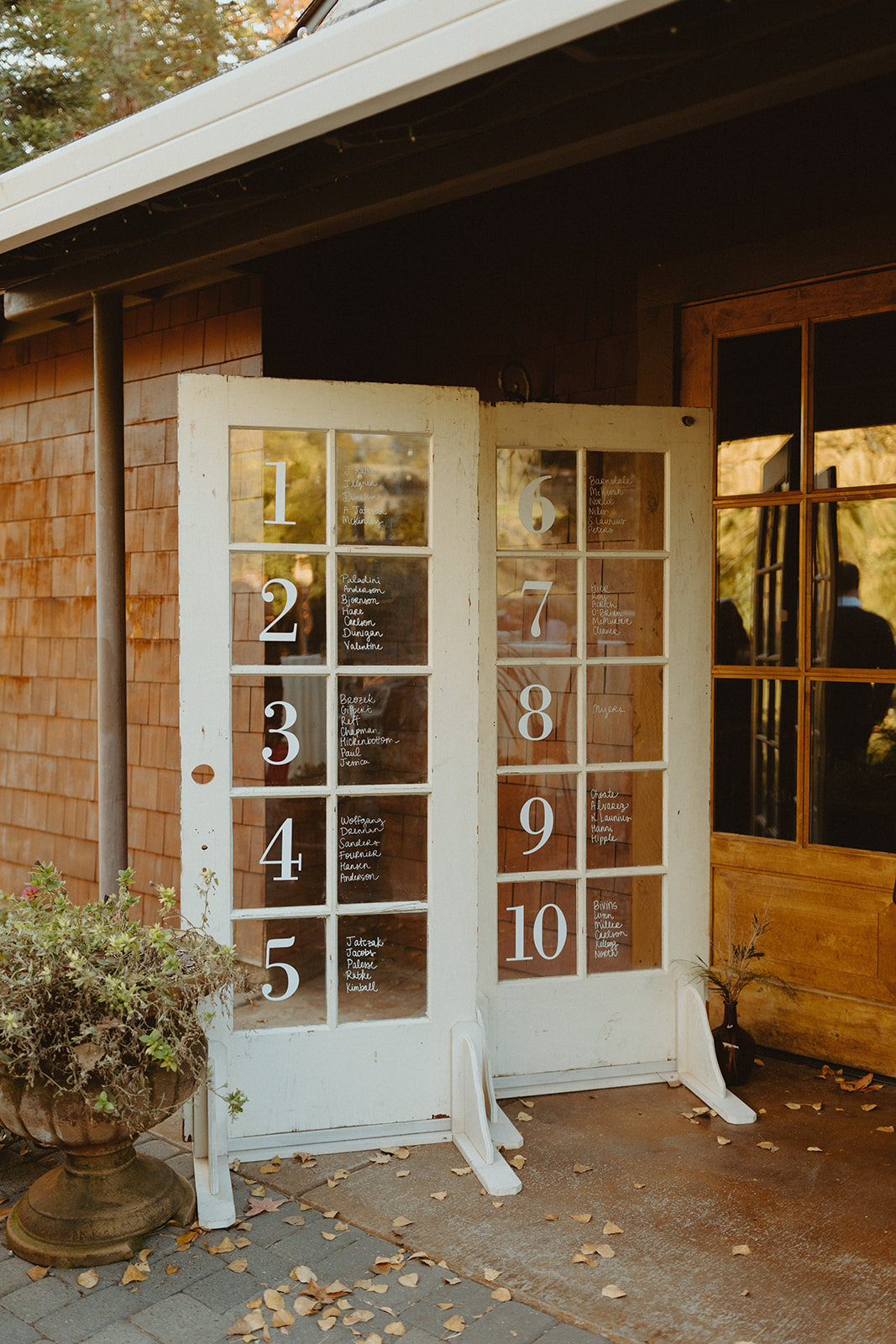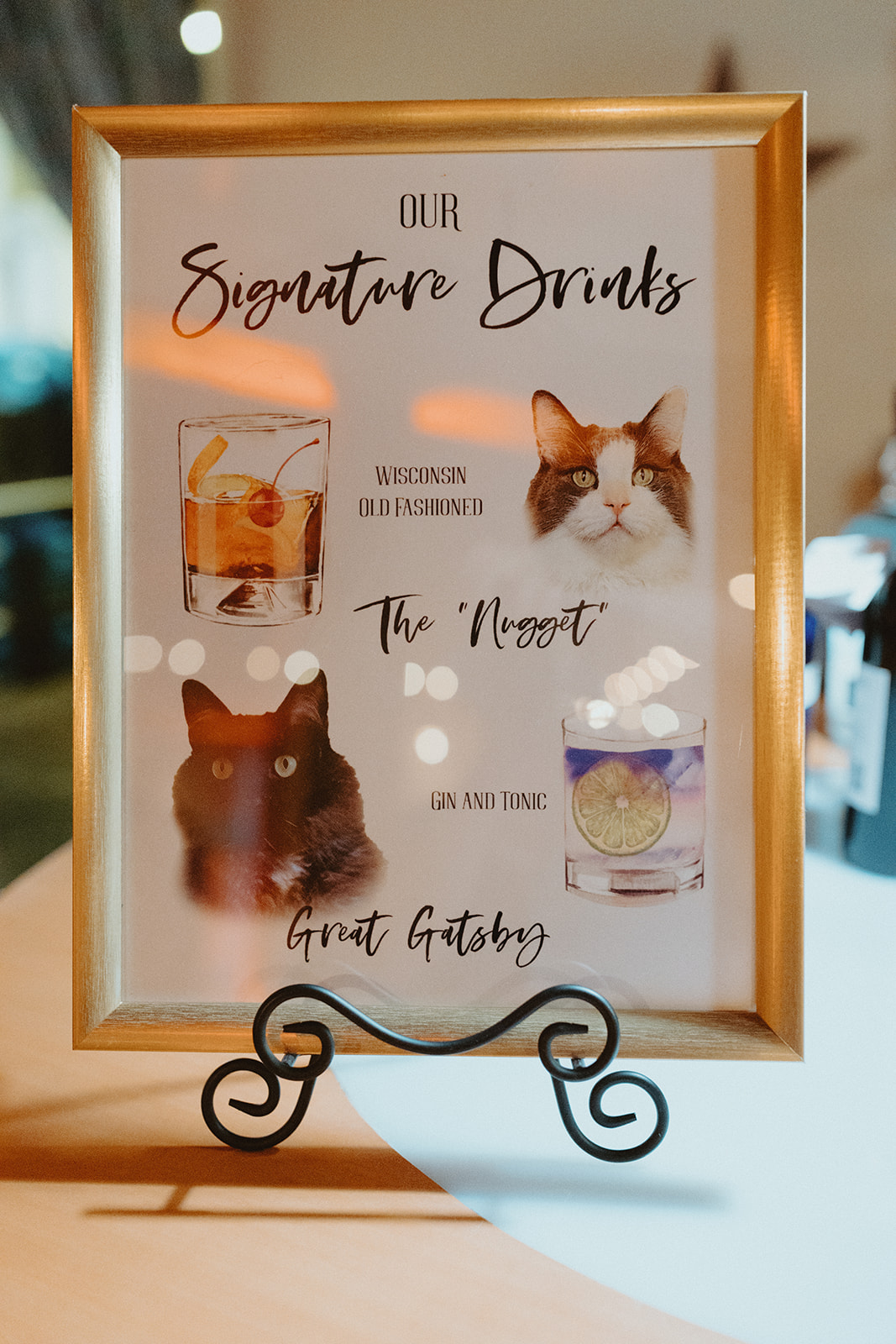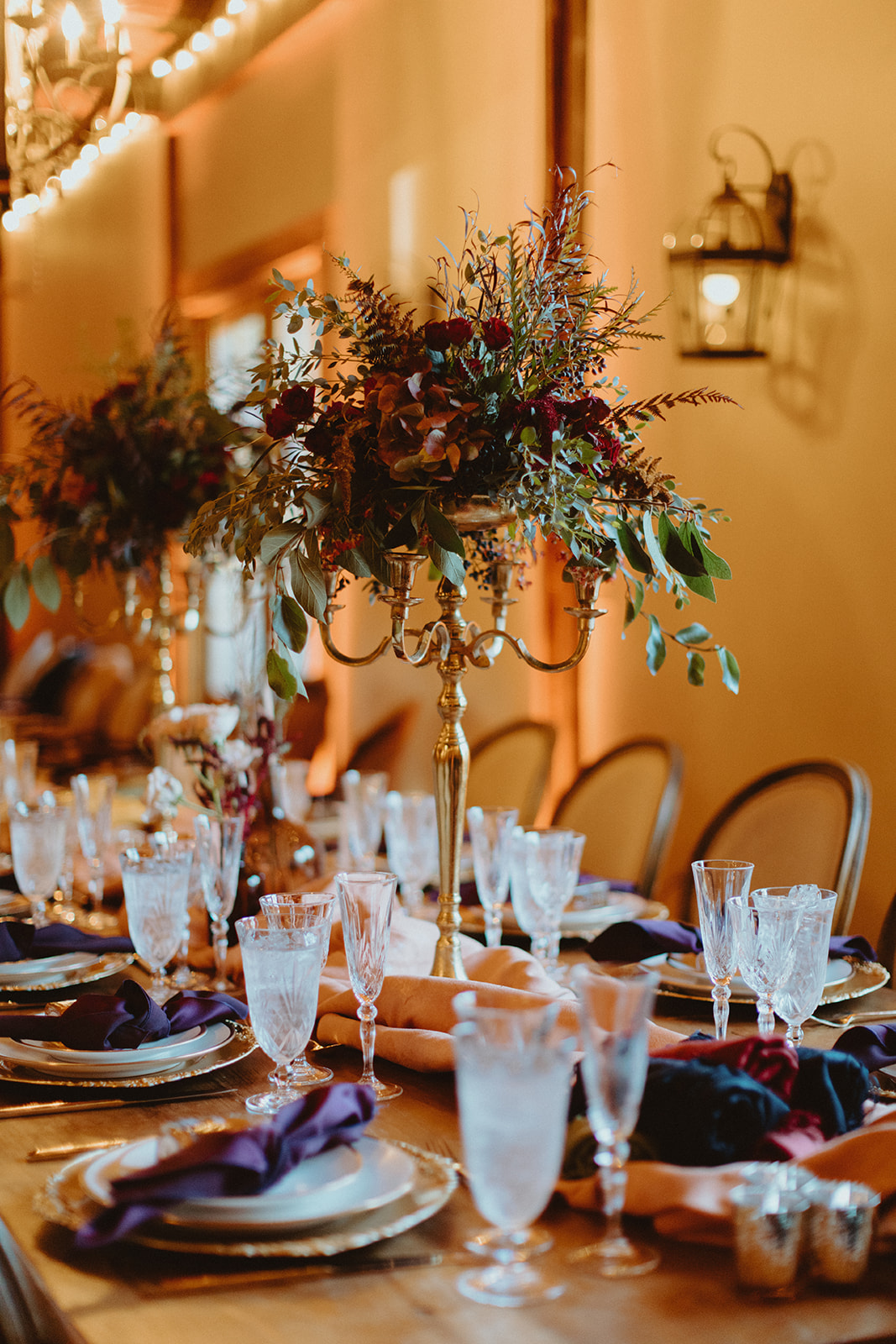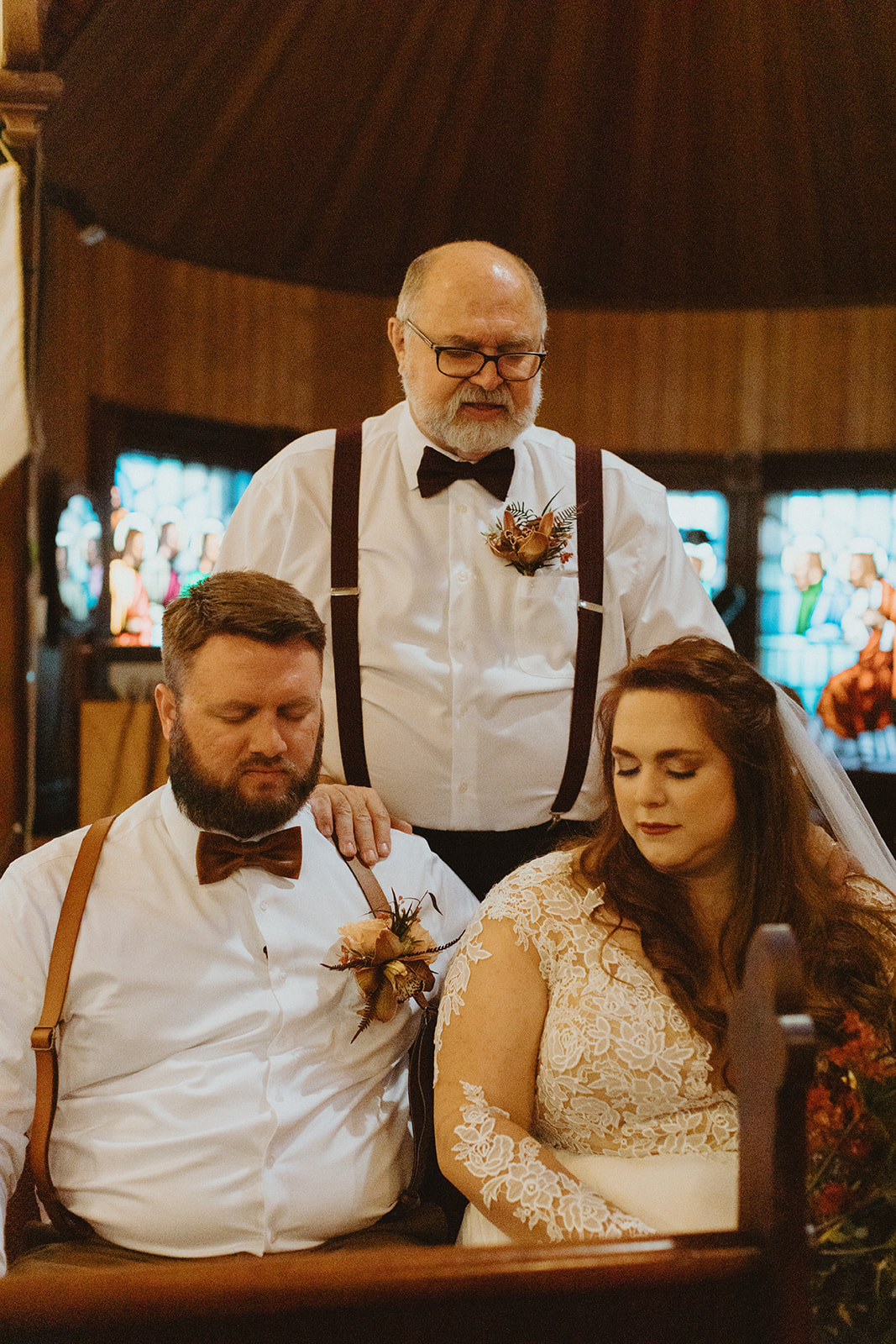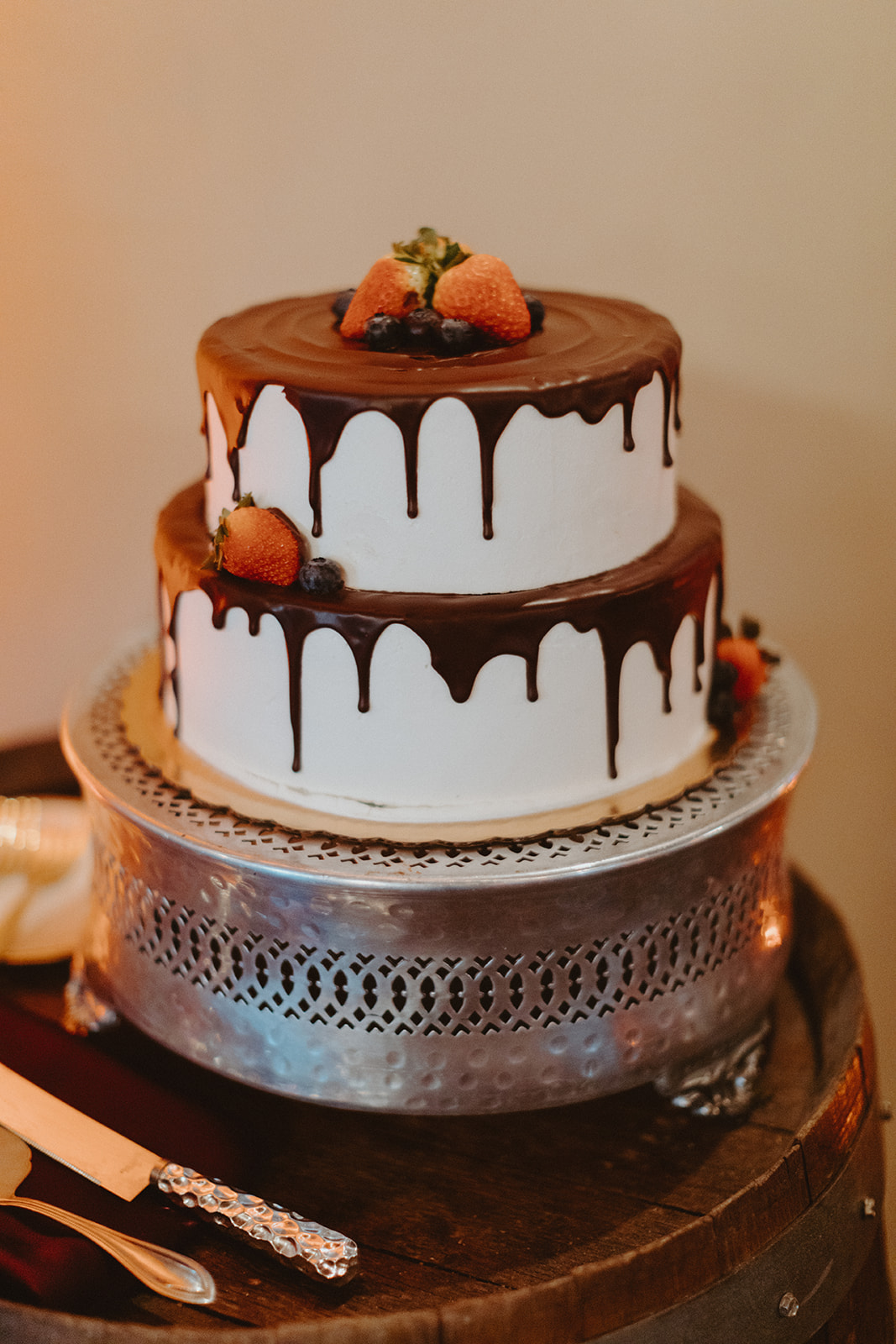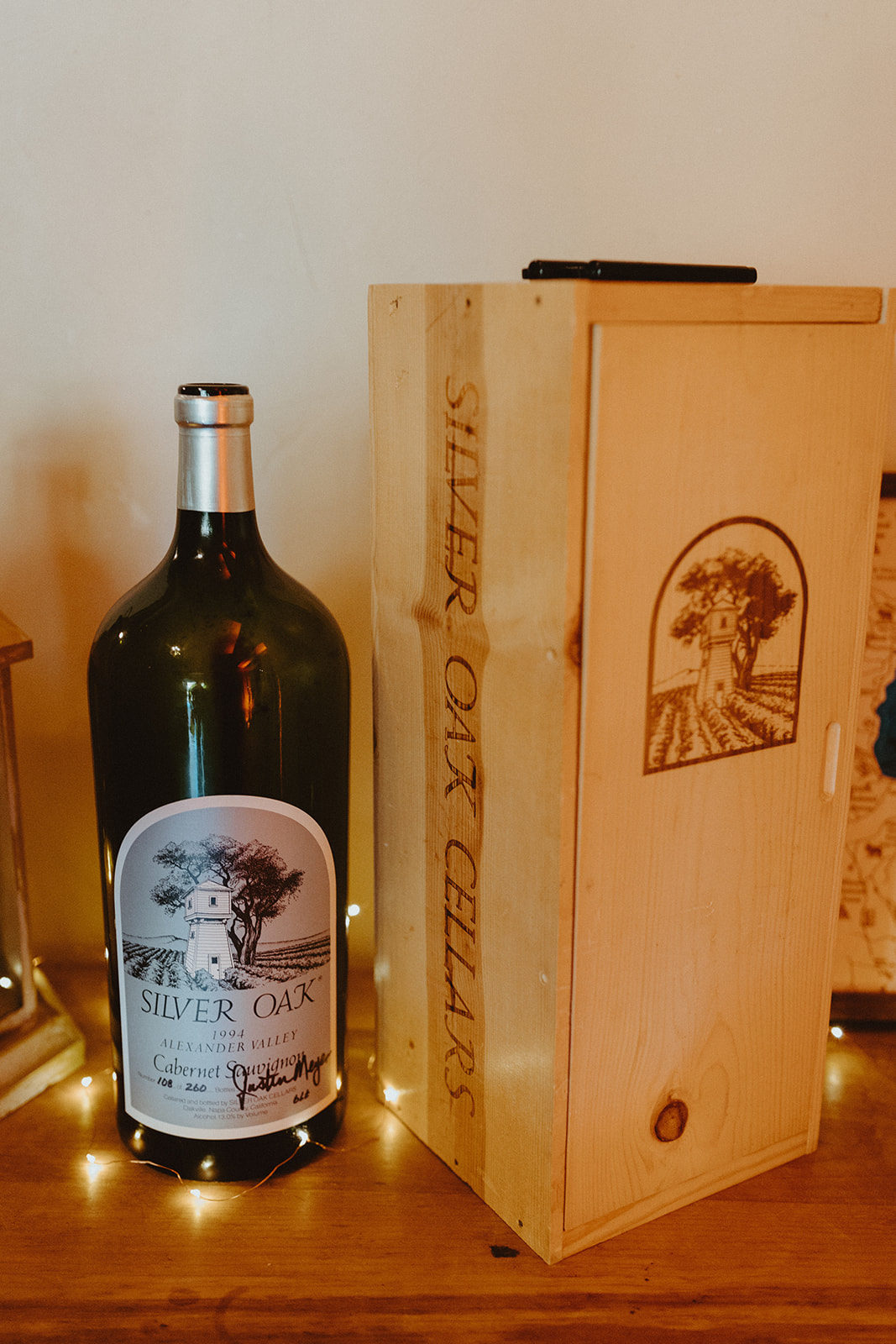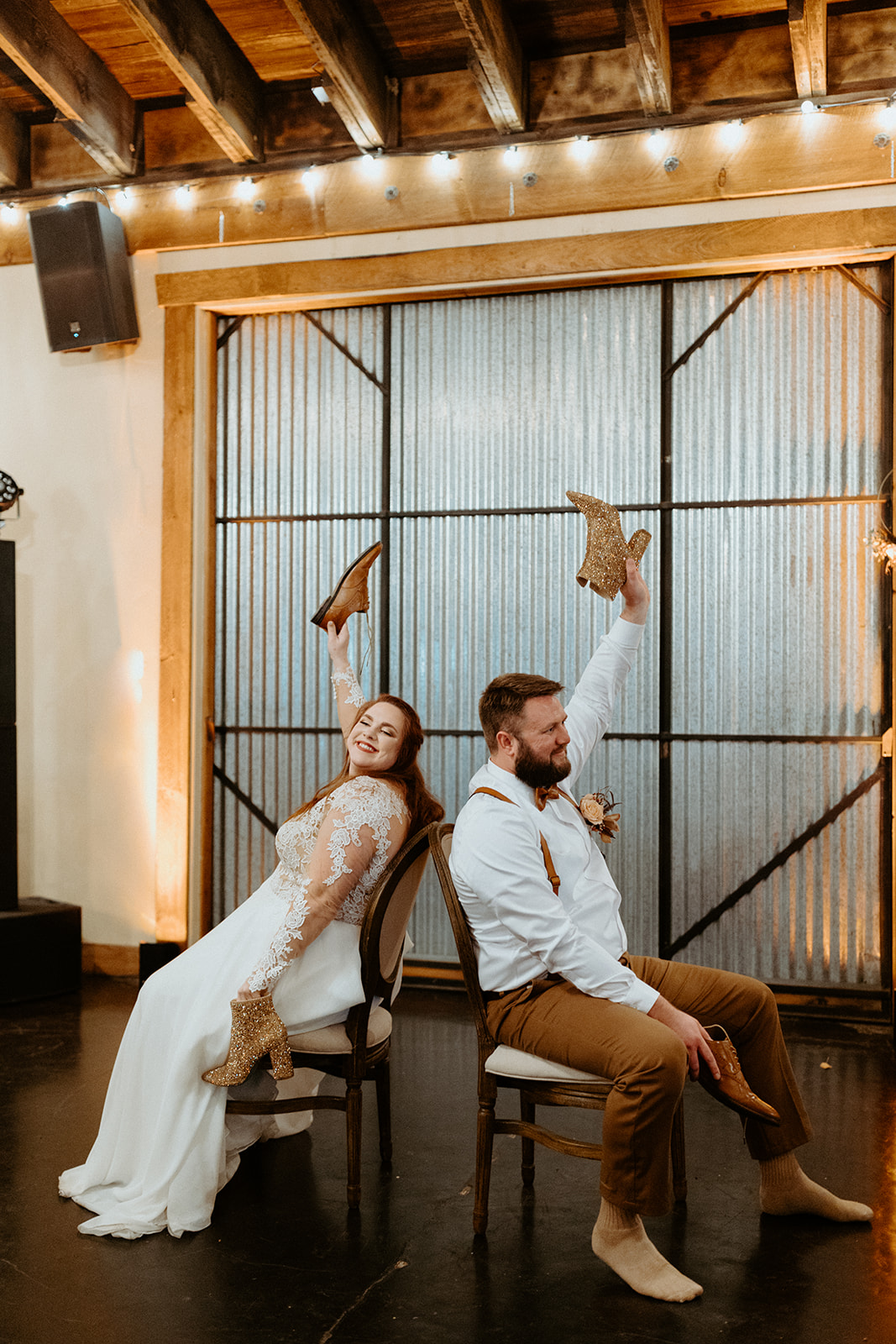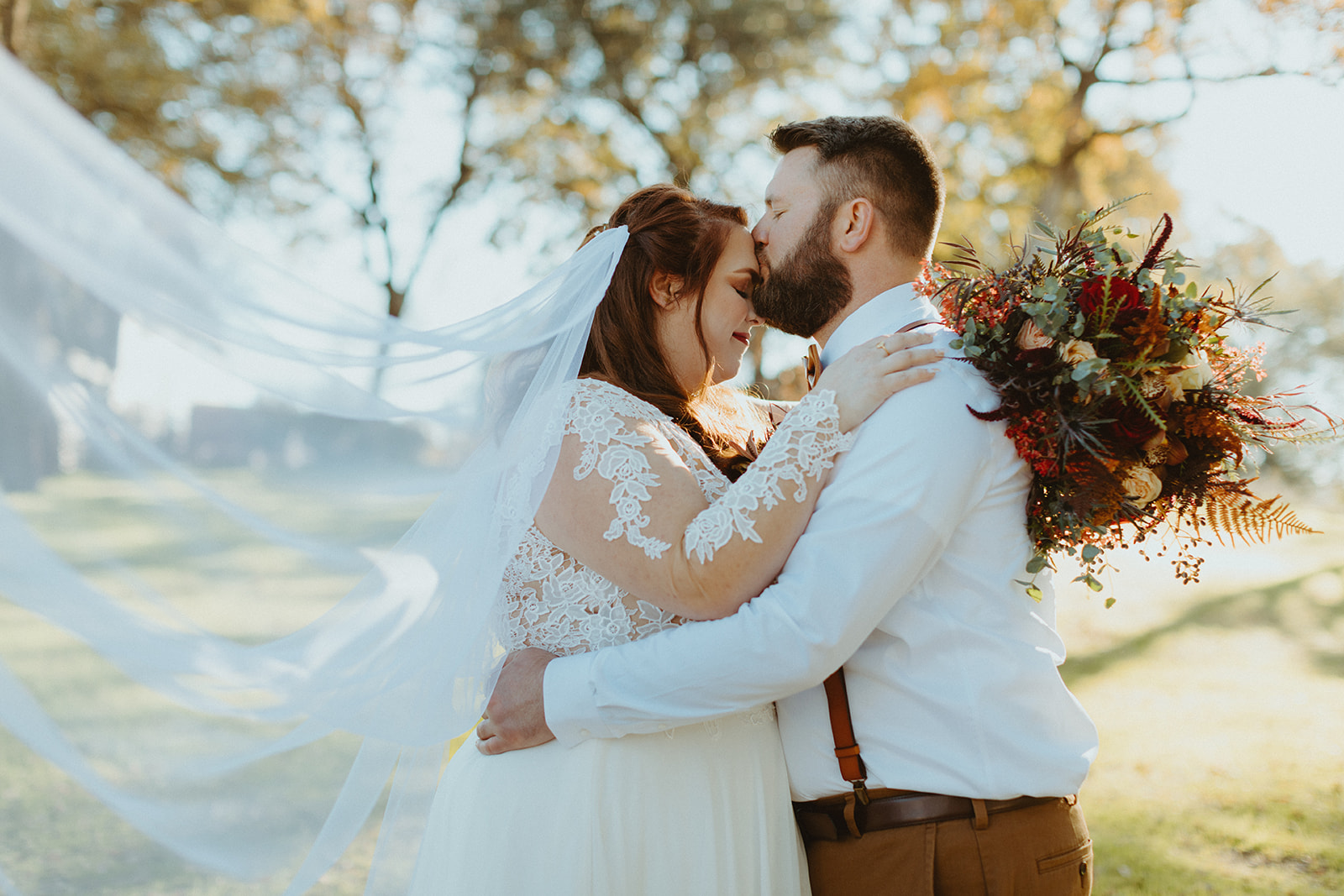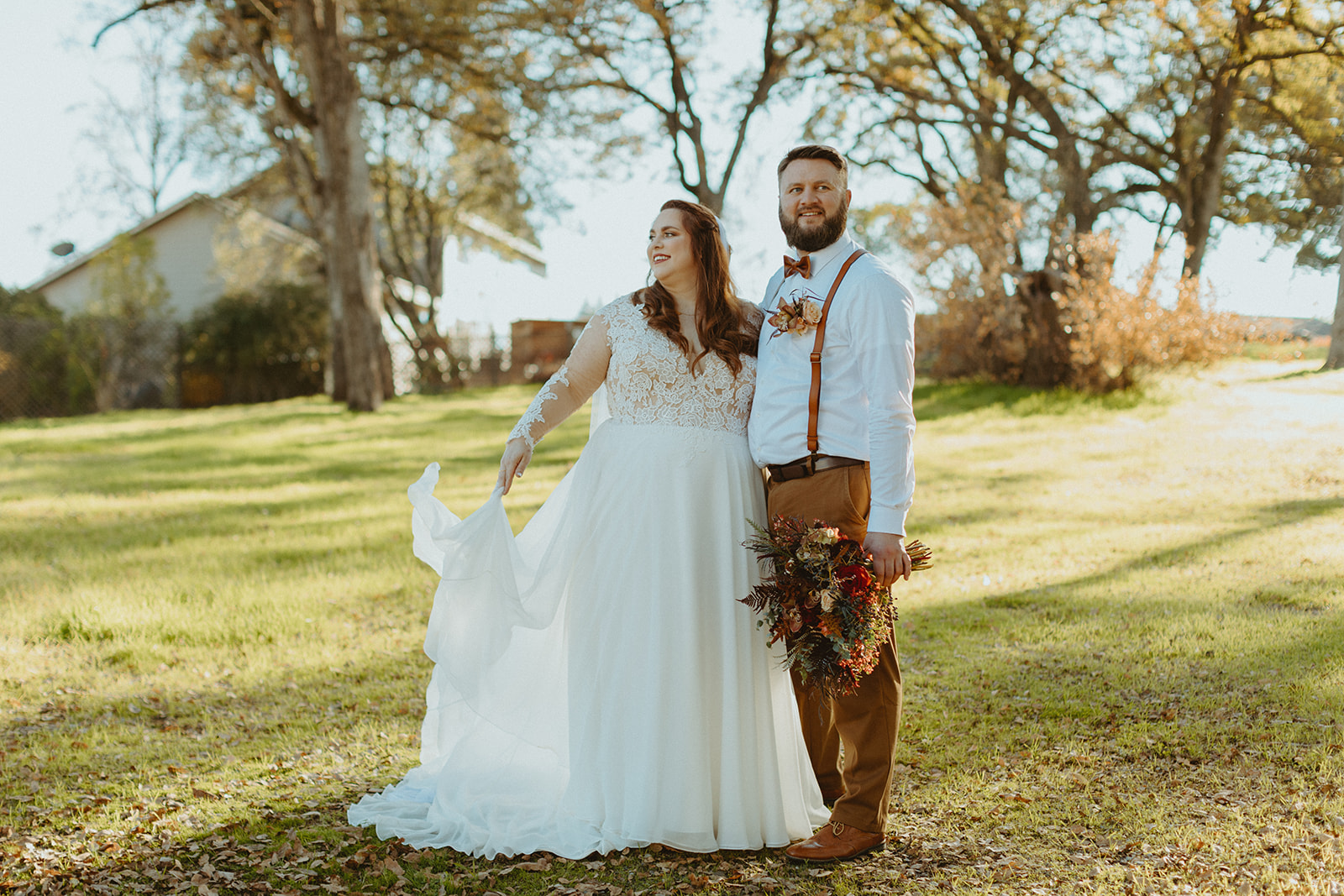 How did you meet?
We met on Tinder when we were both attending CSU Chico. I had been going there since freshman year but Joe had transferred from CSU Fullerton. We had told our parents we met at a bar because Tinder has a reputation but we decided to come clean a couple years ago but apparently Joe never told his parents. His mother was very surprised when the DJ at our wedding asked how we met and the answer was Tinder (sorry Bev!)

What is your proposal story?
Our proposal story is a little different but still really special to us. At the end 2020 we started talking about when we would get married and how we wanted to make sure everyone we life could be there. The pandemic and the health of our loved ones kind of pushed the conversation but we decided we wanted to make the leap and he ordered a ring but demanded he still do a traditional proposal. We drove down to Moab because we'd gone there in 2015 when we first started dating and I almost died in the backcountry but he made sure I got out alive! When we got to Moab for our engagement we stayed at this run down little motel and the next day we woke up at like 3am to drive into Arches National Park for the sunrise. He didn't let me see the ring before he proposed so it was still a surprise and such a beautiful moment. 
Tell us a little a bit about your wedding
We had originally planned to get married at my parents house in Auburn but in usual wedding planning fashion, things started escalating so we started looking at venues. We (mostly Kristina) wanted the ultimate fall wedding and to pick somewhere that could be elegant and romantic but would let us get down and party. We got married at the Newcastle Wedding Gardens but we also had the Park Victorian booked for our bridal party and other close friends to use as a home base and for their AMAZING views and decor. Yeah 
Tell us about your attire choices.
I wanted all my bridesmaids to be unique and wear what would make them feel fierce and beautiful. I love bold colors and jewel tones and fell in love with velvet for the bridesmaids. For the guys, we kept it simple to complement the velvet dresses and color accents.
What was the most important to the two of you while planning? Was there anything that you chose to splurge on or skip?
The most important thing to us was to really feel connected to our friends and family. Outside of vendors, outfits, flowers, we wanted to be able to spend time with the people we love because we live far away from all of them right now and we didn't want our wedding to just be done in a flash. We had an open house with tacos for friends and family to come and hang out, we had Thanksgiving with mine and Joes family, and we tried to be really mindful about connecting with people throughout the wedding day.
The one thing I was determined to splurge on was photography and videography and I can say I have ZERO regrets!
What were your favorite parts of the day?
Kristina – Besides marrying Joe, probably the small little quirks and details. My dad wearing his Keen sandals with SOCKS during our father/daughter first look (very on brand for him though). Looking back at the video seeing my grandpa as our flower man is a definite favorite moment even though I didn't get to see it in person.
Joe – Probably the ceremony when Kristina smacked me in the face in the middle of it. She said there was a mosquito but the pictures didn't prove or disprove that so it is still a point of contention. Also the shoe game, it was fun to see what we agreed on and what we didn't but also fun to roast Kristina in front of everyone.
Tell us about your wedding flowers.
Cheryl did such an incredible job and I just let her run with whatever she wanted. When we met for our consultation I had no idea what I wanted or what would tie things together but I trusted her vision and process and it turned out fucking amazing. Joe ended up building me flower presses before we drove to California for the wedding so I could press my bouquet and frame it. The pressings turned out amazing but I haven't found the right frame yet.
Tell us about your wedding cake.
We got our cake from Pushkins and then a bunch of little deserts from Divine Desserts. My mom even got cute little to go boxes for the mini desserts. We chose Pushkin's for the cake because I (Kristina) have celiac and can't eat gluten but let me tell you, the cake was DIVINE and we ravaged it on our honeymoon.
What did you do for favors?
We gave our little vials of honey from Chico Honey Co as a nice little salute to where we met and fell in love.
Please describe any DIY, handmade, or personal details.
Toni, who is like a second mom to me, gifted me and Joe this amazing little wood sign that listed our home towns, where we've traveled, where we lived, and how far they were from where we got married. We had it outside by the table assignments and it was such a cute and special detail.
Did you include any family heirlooms or special traditions?
In our details shots we used some different heirlooms including a handkerchief my Granny gave to me shortly before passing in May of 2021. My great-granny had made the handkerchief and also made one for my sister that she had at her wedding back in 2019. I also wore the gold nugget Granny had worn for as long as I can remember. Pa (our adorable flower man) had found that nugget at his gold claim and it was always around Granny's neck so to be able to wear it the day of our wedding when she couldn't be there was really special for me.
Joe's mom also brought her and her mother's wedding dress when she came for the wedding and we had them displayed at the Park Victorian leading up to and on the day of the wedding!
Do you have any advice for couples planning their weddings now?
Things may not got 100% to plan, but fight for what's important to you and remember that it's YOUR day and you should be excited for it, not stressed about it.
Any advice for your fellow plus size brides?
You are so fucking beautiful! I know that's not advice but holy shit is this industry brutal for plus size babes. I know it can be hard but try to avoid taking people dress shopping that you know won't hype you up or will be straight up rude. There's nothing wrong with secondary appointments for just you and your trusted crew if you have to have obligatory invites at another appointment. For me, I dreaded going dress shopping because I already spend so much time in my own head criticizing myself but it made a huge difference to have people around me that reminded me I'm beautiful and sexy when I was trying on wedding dresses. 
Most importantly, you're allowed to be SEXY. We don't have to cover up, we don't have to hide ourselves, we don't have to try and blend in. It's your fucking day and you deserve to shine and be bold and own that aisle when you walk down it! 
Photography:
Emma Paul Photography
| Ceremony Venue:
New Castle Gardens
| Reception Venue:
New Castle Gardens
| Floral:
Cheryl Porter Floriculturist
| Videography:
Peter Paul Films
| Hair:
Megan Cary Artistry
| Makeup:
Megan Cary Artistry
| Wedding Dress:
Lillian West
| Groom's Attire:
Kohls
| Bride's Shoes:
Betsy Johnson
| Bridesmaid Dresses:
Baltic Born
| Veil:
All About Romance
| Bridesmaid Dresses:
Favorite Boutique
| Submitted via:
Matchology
Post contains affiliate links
The following two tabs change content below.
Pretty Pear Bride is The World's Only Site for Plus Size Brides. Bringing Bridal Inspiration to brides that look like "YOU", created by Shafonne Myers. Shafonne Myers is a certified wedding and event planner who longed for bridal inspiration that looked like her. She has created a website and magazine that brings bridal inspiration to plus size brides. She does speaking engagements educating the world about plus size brides and self confidence.
Latest posts by Pretty Pear Bride (see all)