Today we are rolling out a brand new series for our gorgeous plus size brides.  Twice a month we will be visiting a plus size bridal salon and giving you a look inside their walls and an interview with the owner.  With so many bridal salons that cater to the curvy brides, popping up we figured that we would make sure that y'all knew about them.  We are comprising a list of salons throughout the country and will eventually start working our way overseas since we do have quite a few readers from around the world.  So if you would like to let us know about bridal salons that you have visited and had a great experience at so we can reach out to them, just drop us a line.
So without further ado, we'd like to introduce you to our first plus size bridal salon in the series Haute & Co. out of Chicago owned by Shannelle Armstron-Fowler.
Haute & Co.
PPB: Tell us about you and your background.
H&C: Shannelle Armstrong-Fowler is the Founder and Chief Stylist for Haute & Co. Bridal™ Boutique, Chicago's leading plus size bridal destination. She is an award winning communications and retail executive with over 15 years of experience managing the public relations of major brands including McDonald's, Sears, and Kmart. Prior to Haute & Co. Bridal, she served as the director of public relations for Sears Holdings. While in this role, she launched the celebrity lines of Nicki Minaj, Adam Levine and John Cena. A known style and image fashionista, Armstrong-Fowler writes a bi-weekly blog, Wedding Curves, providing styling, humor, and support for brides planning their weddings. She has received numerous awards, including three Publicity Club of Chicago Silver Trumpet Awards, the Global Hamburger Marketing University Best Marketing Plan Award and two consecutive McDonald's Chief Marketing Officer Team Awards. Armstrong-Fowler has a master's degree in Political Management from The George Washington University and a bachelor's degree in Administration of Justice from Virginia Commonwealth University.  She is currently completing the Executive Scholars Program at the Kellogg School of Business, Northwestern University, with a concentration in marketing and sales. Armstrong-Fowler is married and lives in Chicago, IL.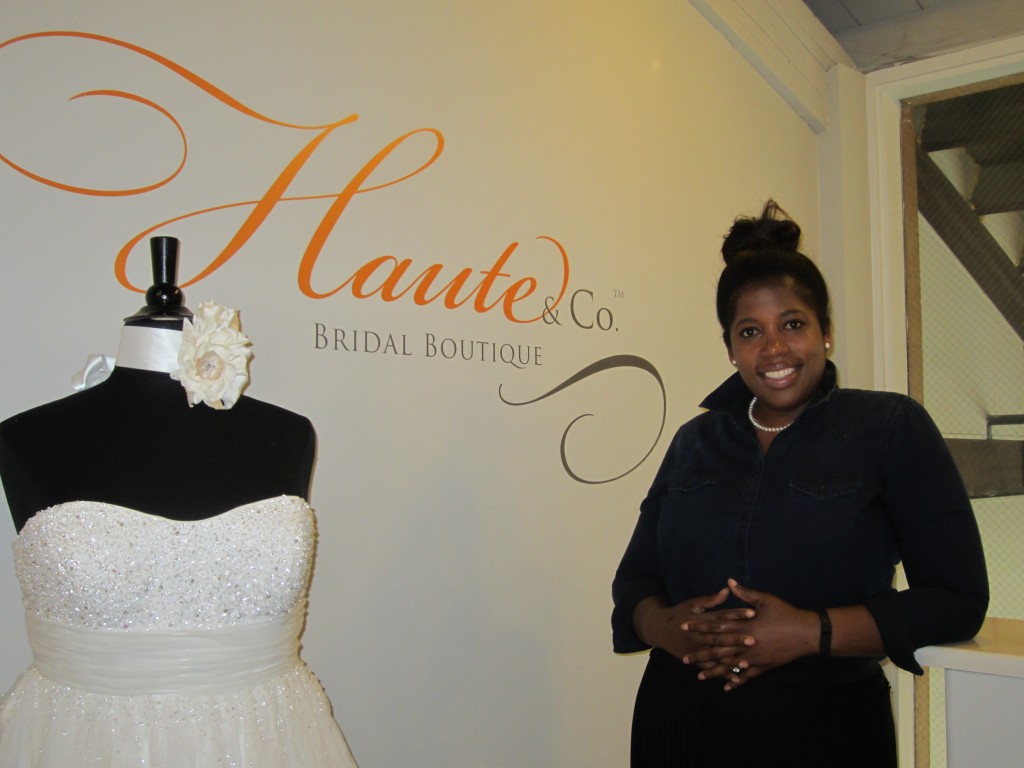 PPB: Why did you decide to open a plus size bridal salon.
H&C: I love fashion and working in the retail industry. I believe that all women deserve to have that incredible experience while searching for her perfect wedding gown. Knowing the average women in the US is a size 14; I saw an opportunity to mix my love of fashion with my head for business.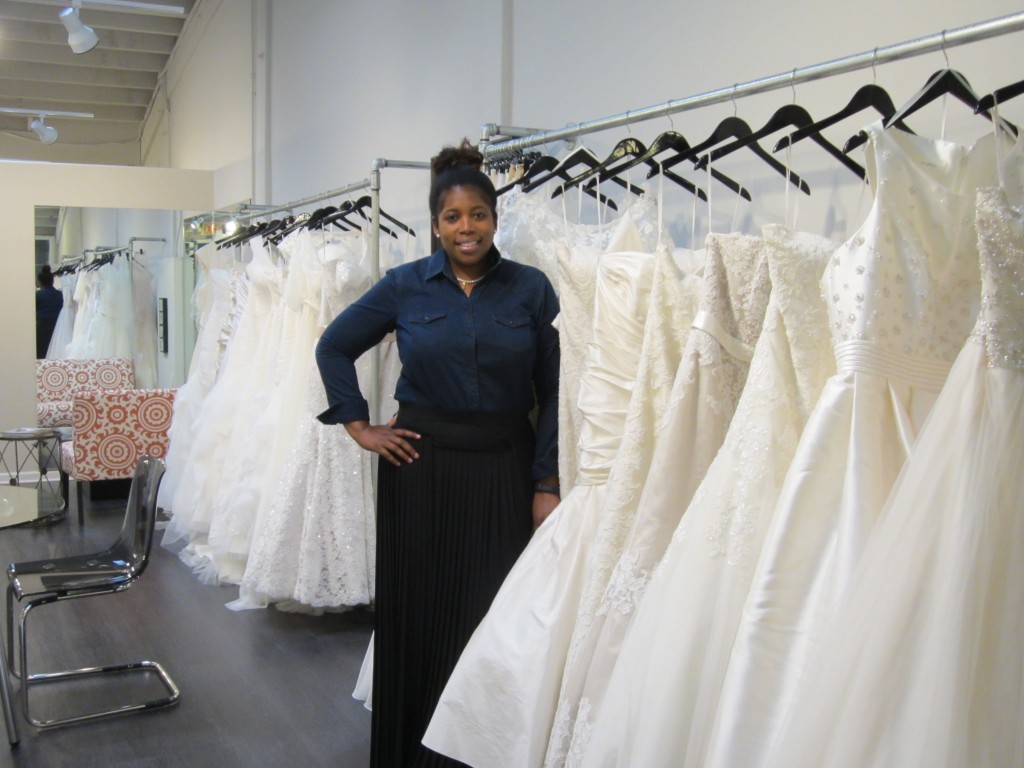 PPB: What makes your salon different from other plus size bridal salons?
H&C: Haute & Co. Bridal is Chicagoland's leading destination for curvy and plus size brides. We carry luxury wedding gowns and deliver that exclusive, higher-end designer wedding gown to the curvy and plus size bride. We work closely with our designers to deliver that great fit and style every bride desires.
PPB: What's your favorite plus size bridal designer and why?
H&C:  My favorite designer is Lea Ann Belter. She really designs with the woman's bride in mind. Her fabrics, the lace, and wedding styles are timeless. Plus, I simply adore, her designer representative, Karen Lackner. She was absolutely amazing when I first opened. She is a great resource and sounding board. 
PPB: What's your favorite dress style for plus size brides?
H&C: My favorite style for plus size brides would be Trumpet. I never get tired of seeing our brides' faces light up when they actually see their curves in a wedding gown that was designed for their body. Nothing says, confidence like the smile on a Haute & Co. styled bride.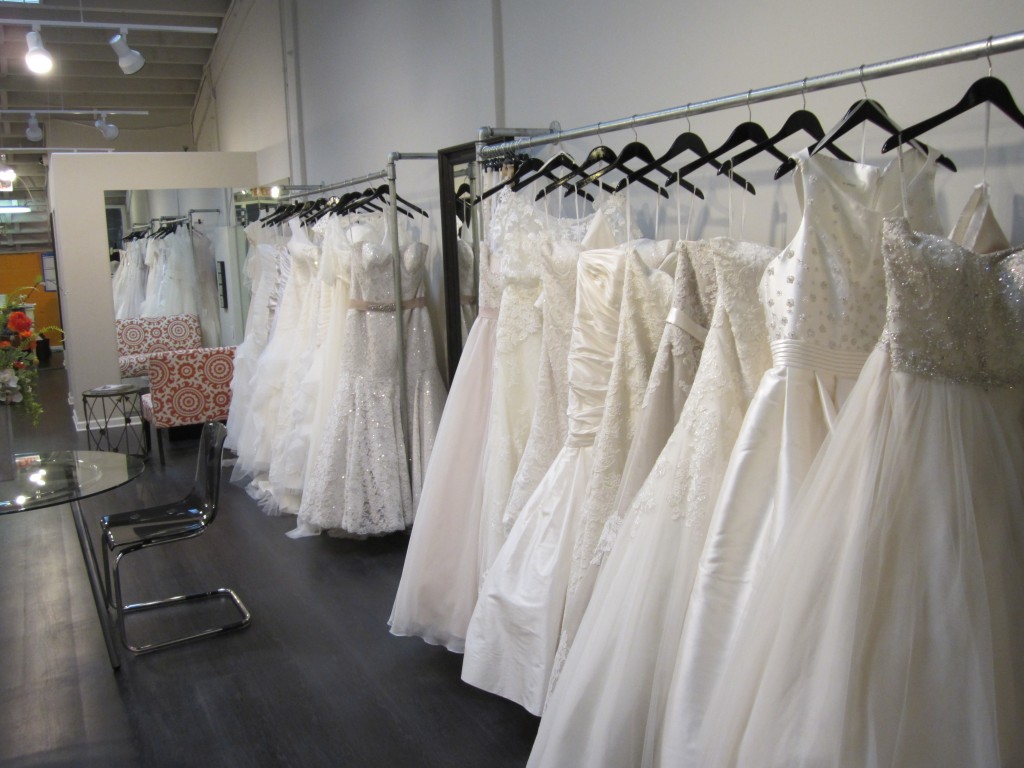 Visit Haute & Co for more information and to schedule an appointment to find your dream plus size wedding gown.
Is your salon interested in being featured?  Send us an email with your information and we will be in touch.