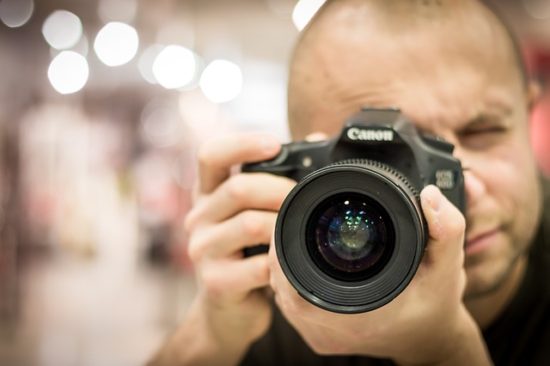 Your wedding really is one of the most important and special days of your life, so naturally you'll want beautiful photos to look back on and be able to remember all for the details in years to come. These photos will make up your wedding scrapbook, be sent to family and friends and be hung in your home with pride- so of course, it's something not to overlook when you're planning your big day.
Spend Time Choosing Your Professional Photographer
Photography is an art, and so different photographers will have different ways of capturing the day's events. To make sure you're happy with the style, you need to spend time searching through portfolios such as Dreamwedding.com.sg and looking at previous weddings they have shot. Once you've settled on the one, ask plenty of questions as well as let them know if there's anything specific you want on the day. While a good photographer will know all of the best shots to take, they're not mind readers so be sure you express important requests, so they know exactly what you're after. Maybe you want a certain type of shot, or want to capture certain family members together. Pointing out who people are, especially the most notable guests such as close family is important too.
Hire a Photo Booth
A photo booth is a fun activity guests can do at your reception, and you'll get some incredible pictures out of it! Photo booths usually come with silly props like giant glasses, wigs and chalkboard speech bubbles so are a stark contrast to your classy professional wedding pictures. There are loads of companies around that offer this, so if it's something you like the sound of do your research and find out what's local to you.
Add Disposable Cameras To The Table
Allowing guests to take photos of each other can make for some fantastic shots. Sure they might not be professional quality, but they're fun to flip through, and you get to see your day from your guests perspective. It doesn't cost much to do and is something you're sure to be glad you did in years to come.
Create an Instagram Hashtag
Social media is the way most of us stay in touch these days, it's where we document our lives and is generally a huge deal. Use this to your advantage when it comes to your wedding! Create a unique hash tag (your surnames and the year should suffice for example' JonesSmithWedding2017' but be sure to check first that no one else has used it. Make a note of this on the wedding stationery and ask people to share photos using this, then afterward you can scroll through and see all of the snaps from the day people have taken on their phones.
How much thought have you given to your photography so far while you're planning your wedding? Do you know what kind of images you're hoping to capture of your big day?