From the bright neon lights to the glimmering skyline, Vegas is known for being a place of romance and luxury… especially if you're planning an elopement! If you're wanting to say "I do" in a unique and slightly quirky but still picture-perfect way, then Vegas's Neon Boneyard may be just what your wedding day needs. Nikki and Jim loved this offbeat celestial locale because it offered an entirely different kind of backdrop that fuses historical charm with modern trends: think vintage signs mixed with astral designs paired perfectly against a star-filled desert night sky. Buckle up and let us show you this amazing couple who decided to have their celestial elopement in Vegas and we just can't get enough of it.

Nikki & Jim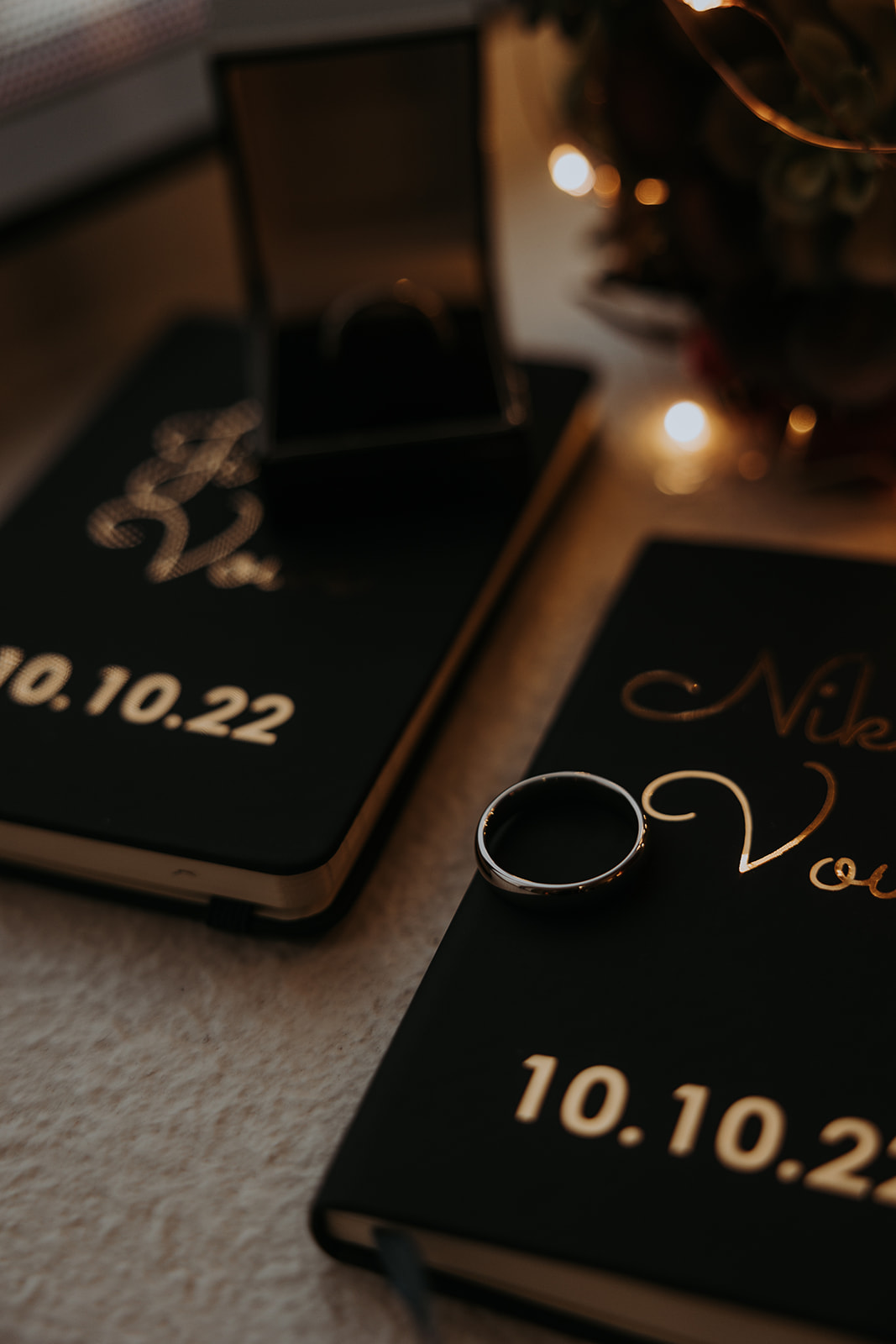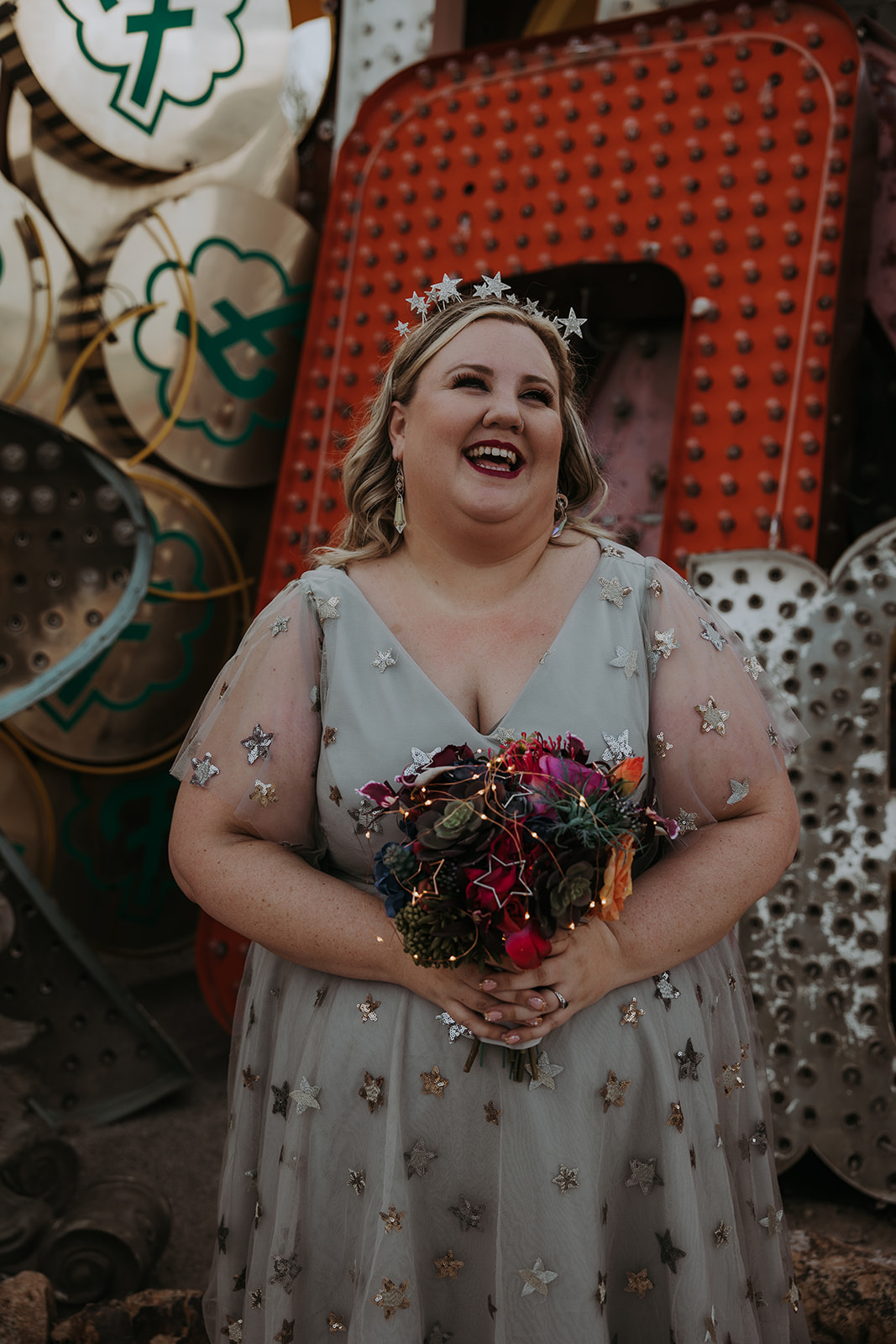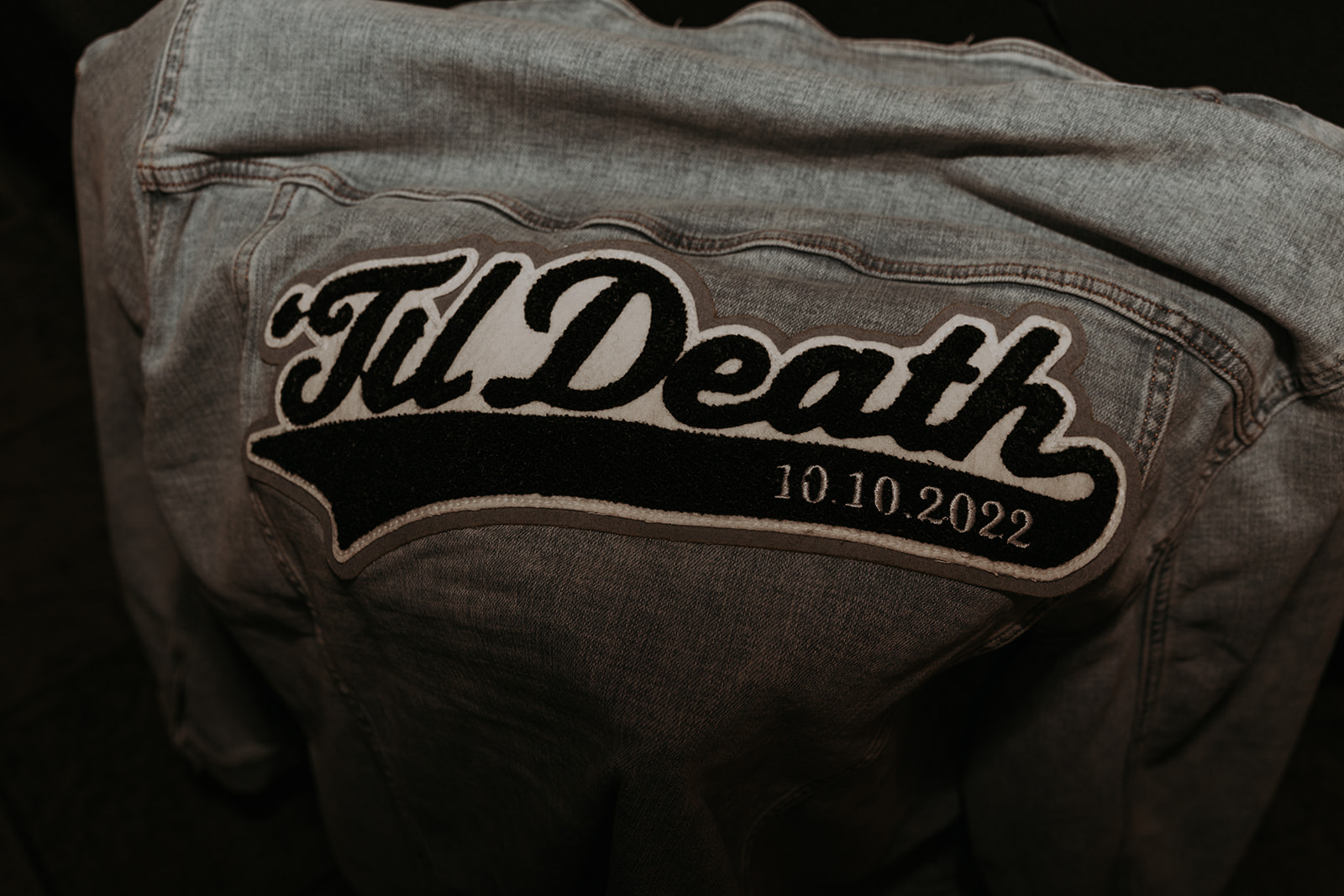 From The Couple: Jim and I are nerdy and oddballs and gross amounts of in love. Even my best friend is like "if I didn't love you all so much I would puke." He's a semi-retired punk rock musician and I'm an office manager for 4 funeral homes. We met, as any modern day couple, online. The timing wasn't right then, so we remained friends, but stopped fighting it and decided to date. I think if we're both being honest, we knew we were meant for each other from the start, but we fought it because those big feelings are hard sometimes. Especially when you thought you knew what love was and had it blow up in our face more than once. I truly believe that we are twin flames and have loved each other in a past life. We have both been married before, so we have made conscious efforts to make this go around exactly what we want and not what is expected of us.
I have always been in awe of the moon, and she has blessed us throughout our relationship. We have an adorable 11 lb Havanese named Luna (partly because of the moon and the other because Luna Lovegood), we got engaged around 4 am during the lunar eclipse in November 2021, and even the date we picked – 10.10.22 – is because of where it falls on the lunar calendar. (Right after the full moon gives us all the good vibes!)

Photography:
Sydney Darwin
| Ceremony Venue:
The Neon Museum
| Wedding Dress:
Kimberly Phillips Clothier
| Hair:
Cassie Lynn
| Submitted via:
Matchology
The following two tabs change content below.
Pretty Pear Bride is The World's Only Site for Plus Size Brides. Bringing Bridal Inspiration to brides that look like "YOU", created by Shafonne Myers. Shafonne Myers is a certified wedding and event planner who longed for bridal inspiration that looked like her. She has created a website and magazine that brings bridal inspiration to plus size brides. She does speaking engagements educating the world about plus size brides and self confidence.
Latest posts by Pretty Pear Bride (see all)