This post is done in collaboration with www.basicinvite.com All opinions are our own. Thanks for supporting the sponsors that make Pretty Pear Bride possible!
It's that time of year when the weather gets cold and you want to snuggle up with your boo. But it's also that time of year that if you are having a wedding next year that you should be thinking about getting your wedding invite together. And have I got an amazing option for you…… it's Basic Invites. They are one of the leading invitation suppliers for weddings.  From a bridal shower, to a wedding guest book, to programs and place cards they have you covered.  Here are some my favorite things about their wedding invitations.
Over 40 Different Colors of Envelopes – Basic Invite is just as colorful with their envelopes as we are with our invitations. Customers can choose from over 40 different colors when it comes to their envelopes so that they can make their invitation stand out even before it is opened. All of their envelopes are peel and seal so the envelopes can be quickly and securely closed.
Over 200 Wedding Invitation Sets – Each of their wedding invitations are part of a set. You can find everything from save the dates to wedding invitations and enclosure cards, wedding menus, wedding programs and even matching thank you cards!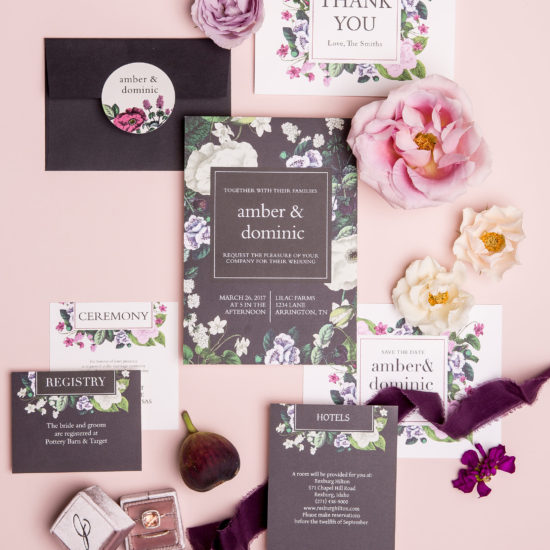 Keepsake Guest Books – Perfectly personalized wedding guest books are the perfect addition to your wedding day stationery. These customizable guest books have a ring hidden inside which allows them to lay perfectly flat for a classy and convenient look. With sophisticated designed pages it's the perfect opportunity for your wedding guests to leave sweet words and well wishes.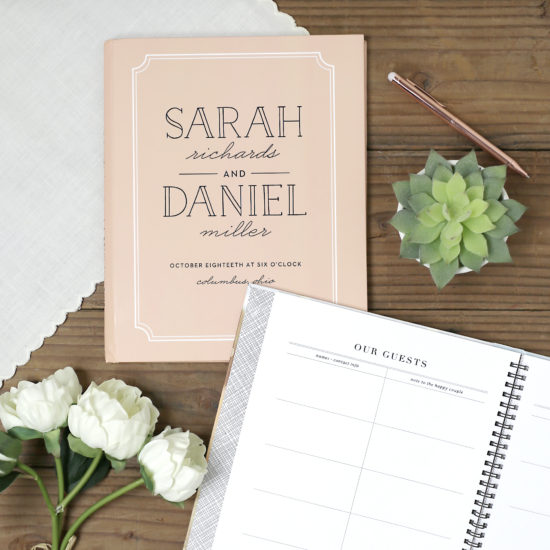 Almost Unlimited Colors – Basic Invite is one of the few websites that allows customers almost unlimited color options with instant previews online. Once you select a design you can change the color of each element on the card to over 180 different color options so you can make sure the card is exactly how you want it down to the littlest detail. This is what we feel sets us apart from almost any other online stationery company and is what we feel is our biggest draw.
Custom Samples – Basic Invite is one of the few websites that allows customers the ability to order a printed sample of their actual invitation so they can see exactly how it will print as well as feel the paper quality before they ever have to place their final order.
And one of my favorites….
Address Capturing Service – Basic Invite offers an address capturing service that allows customers to simply share a link on Facebook, Twitter, Instagram, or any other form of social media to request their friends and family's addresses which will be stored in the customer's account and can then be selected during the design process.
Visit Basic Invites to get started with your order Today!