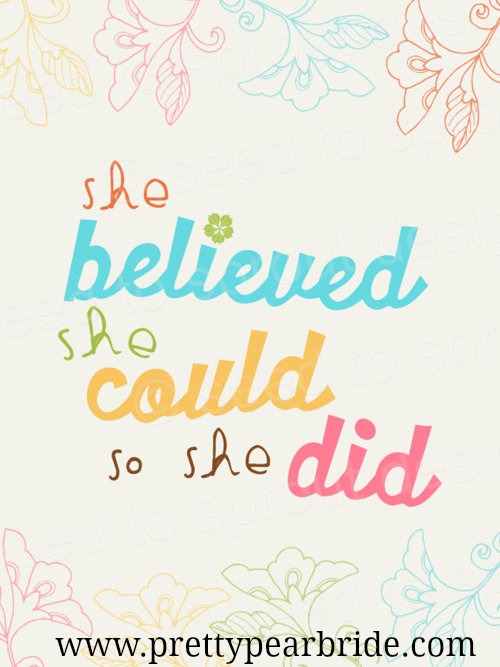 One of the reasons why we never try anything new or give up on something as soon as we start is because we don't believe in ourselves. If we keep thinking that we can't achieve our goals, chances are we will never be able to achieve them. But when we build up enough confidence in ourselves and in everything we do, we are more likely to succeed for as the quote says: "She believed she could, so she did."
So this week, always remember to think positively. Don't discredit yourself as soon as things get a little rough. The key here is to believe in yourself. As we all know, having the right attitude opens many doors.
Please feel free to leave your comments below and, as always, thanks for reading!!