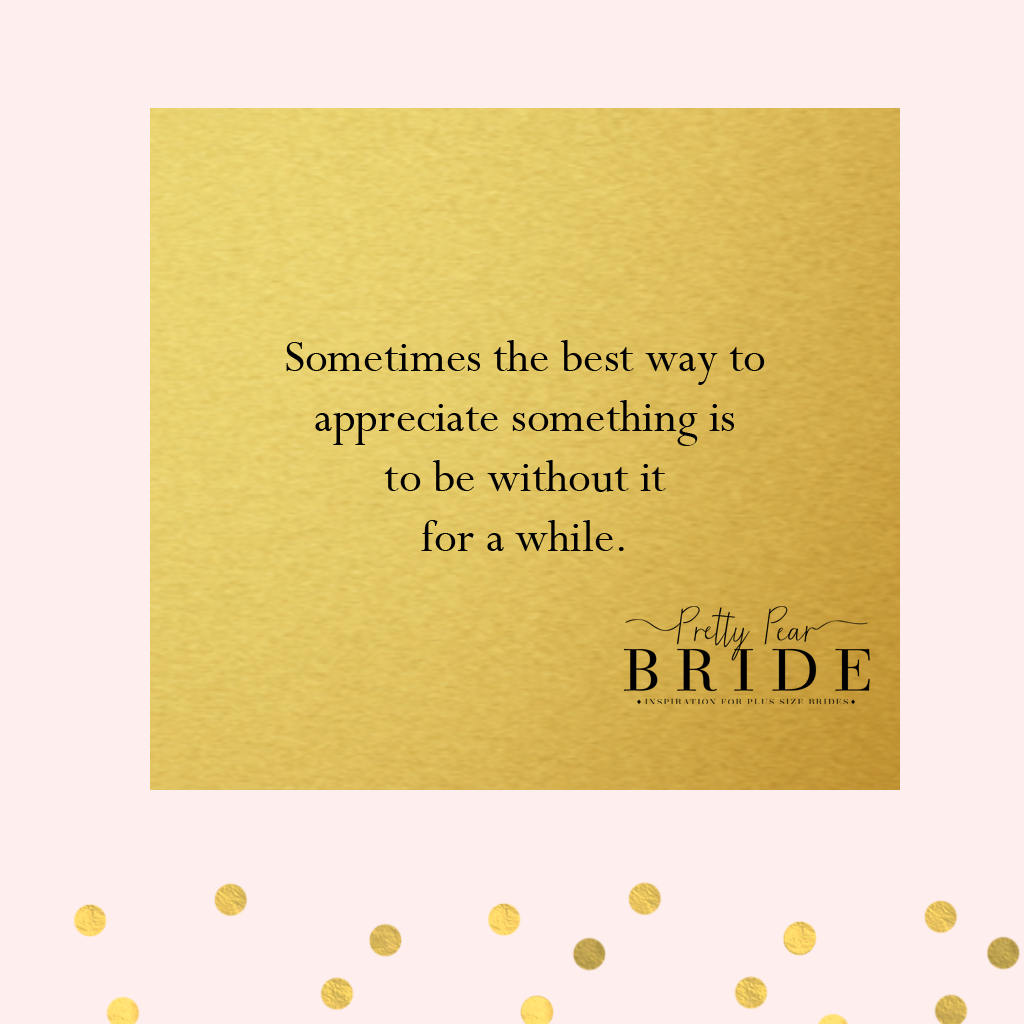 Where do I even begin with this post?
First, I would like to apologize for my extended absence from the site and while I could go into great detail as to why I've been gone for almost a full year, I believe it's more important to discuss why I chose this quote.
Many of us tend to take things for granted. We have so many items at our fingertips all day every day that we never stop to think about what our lives would be like without all this stuff we hold dear. Whether it be our phones, a new pair of shoes we bought on sale or even someone, an actual person, we love and care about, it is important to appreciate what we have now before it slips away, as things often do.
So this week, take time out of your day to sit back, think about all the things you love and really appreciate them. On the flip side of that, in staying true to the last line of this quote, limit something you often use every day to help you better appreciate what it does for you. For example, if you're absolutely addicted to wearing high heels all the time, this week wear flats instead so that next week you'll really enjoy slipping back into those heels.
Please leave comments below and thanks for reading!! And lastly:
IT'S SO GOOD TO BE BACK 😀