This pretty much sums up what I want every women to do, plus size, curvy, petitie, small, whatever.  I just want all women to know that they are beautiful, NO MATTER WHAT! No matter what people say or do, this is true.  Now, scream that shit from the rooftops!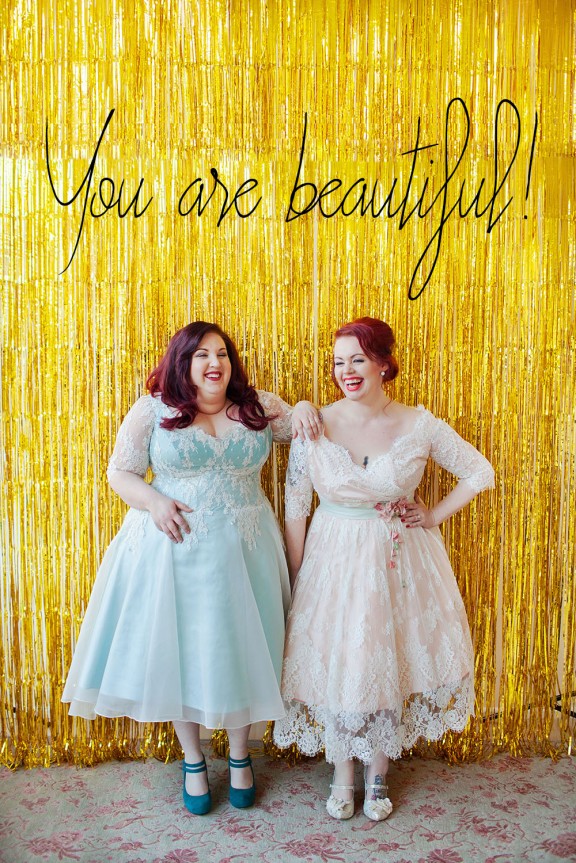 Image from Emma Case Photography via Rock and Roll Bride
What makes you feel beautiful?