Happy Memorial Day readers! If you are scrambling for some last minute decor pieces to make your holiday party memorable or even planning ahead for your July 4th celebration, don't fear, inspiration is here. With a few rustic-inspired pieces and one-of-a-kind nick-nacs, you can add a touch of whimsy to any outdoor party. Just remember to have fun with it!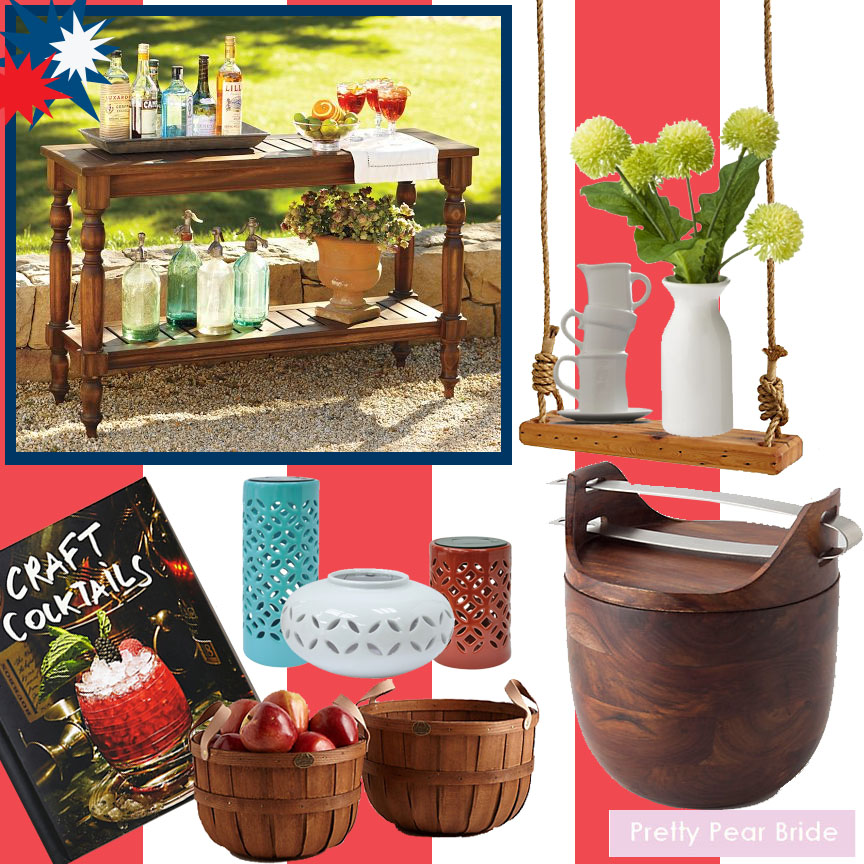 The following two tabs change content below.
Pretty Pear Bride is The World's Only Site for Plus Size Brides. Bringing Bridal Inspiration to brides that look like "YOU", created by Shafonne Myers. Shafonne Myers is a certified wedding and event planner who longed for bridal inspiration that looked like her. She has created a website and magazine that brings bridal inspiration to plus size brides. She does speaking engagements educating the world about plus size brides and self confidence.