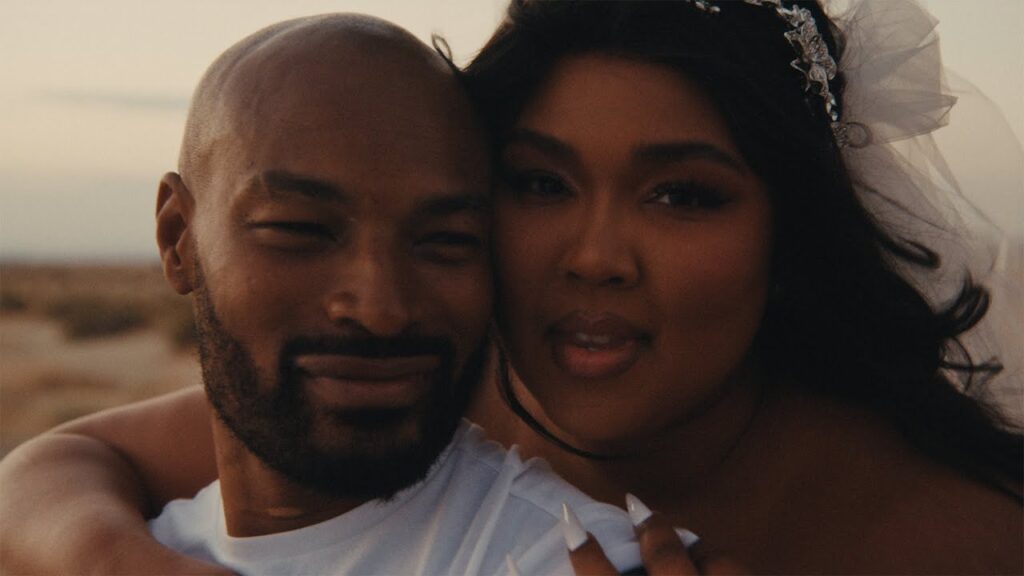 Post contains affiliate links
I'm sure you have all heard the new Lizzo single "Am I Ready." It's been on repeat for me since it came out. Check the video out below!
The lyrics are so inspiring for plus size brides. They speak so much life…..
How am I supposed to love somebody else? (Sheesh, sheesh, sheesh)

When I don't like myself, like, ooh

Guess I better learn to like this, ooh (true)

It might take my whole life just to do (damn, hey, hey)

He call me Melly (ayy), he squeeze my belly (yeah)

I'm too embarrassed (ah) to say I like it

Girl, is this my boo? (Is this my boo?)

That's why I'm asking you 'cause you know I've been through

Lizzo – "2 Be Loved" (Am I Ready)
She talks about how she is confident and comfortable in her own skin, and how she doesn't care what other people think. This is something that we should all remember as we start planning our weddings. We should do what makes us happy, not what someone else tells us to do. So if that means wearing a wedding dress that is a little bit outside of the traditional wedding mold, go for it! You're going to look amazing and be confident in who you are on your big day.
It seems like everywhere you look, it's all about body positivity and self-love. And that's a great thing! But what happens when you're not quite there yet? What if you still have days where you don't love your body? That's where Lizzo comes in. Her new song "Am I Ready" is an anthem for plus size women everywhere. It's a reminder that we're all works in progress, and that's okay. So if you're feeling down about your body, or if you just need some inspiration to keep working on yourself, listen to Lizzo's new song. You won't regret it!