It's Home Sunday and once again I'm bringing you a super easy DIY decor piece that will add bunches and bunches of character and rustic romance to any space in your home.
All you need for this project is a great piece of salvage or drift wood, three mason jars and some metal brackets.
If you want a more structured look, take your salvaged wood to your local hardware store and have them cut straight edges into your wood. If you want a more rustic look, keep the wood natural and raw. Then, attach your mason jars to the wood, spacing them apart evenly. Then attach hooks, brackets or hangers to the back of the wood. You're done!
This piece can be used for decor or even for storage in the kitchen or bathroom. We love it no matter what it's used for!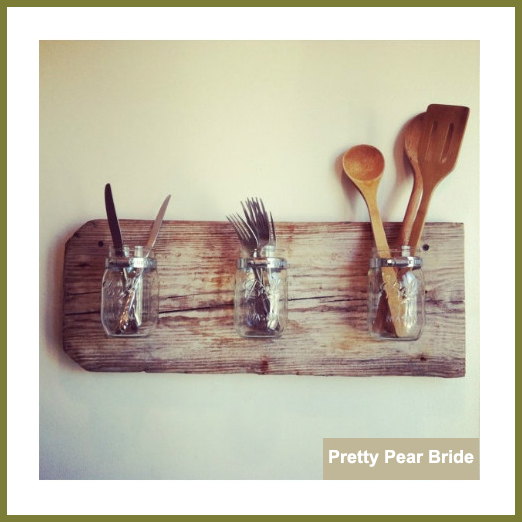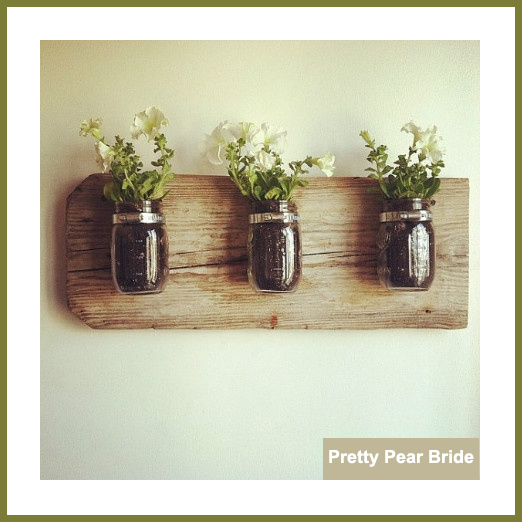 For more home decor and DIY projects, check out our Home Sunday Page!