This Home Sunday (as I sat at my desk) my mind wandered off into the realm of imagination (and Pinterest). Speaking of my desk, I have been meaning to switch up my office chair pretty soon. Although the one I currently have goes with my aesthetic, I've looked into a site like BestGamingChair.com, to see if I can find something to replace it. Plus, I really need to improve my posture, so I think it may be time for something new and beneficial, rather than something that just looks nice. Eventually, I would like to upgrade the desk itself at some point (I'm potentially going to go for something a little more functional, like what you can find on the office monster website).
I happened across the image below: a stunningly, stark white home office space with pink, feminine details. It makes for a beautiful canvas for personal touches and one-of-a-kind pieces. And thus, my internet search for similar, affordable pieces began…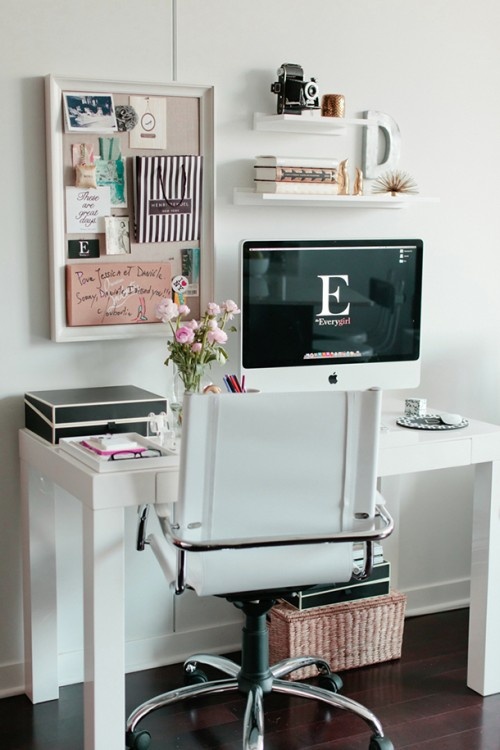 I found all of the following pieces to complete your crisp white home office, for a total of under $650 (not including the Mac computer of course!) I actually think the pieces I found have a bit more character than the ones in the above image. They have warmth to them without loosing their modern edge. I found all of these pieces from Target and JCPenny's new home collection (which is GORGEOUS!)
*This post contains affiliate links*
Want more home decoration inspiration? Check out our Home Sunday Page!