When I go to a restaurant, I get a tad giddy when I see a "Homemade Lemonade" menu item on the menu. When I saw this recipe for Homemade Raspberry Lemonade on foodnetwork.com, I got the same shiver of giddiness.  I simply love fresh, fruity drinks during the hot, late days of summer. So check out this recipe below and more at foodnetwork.com!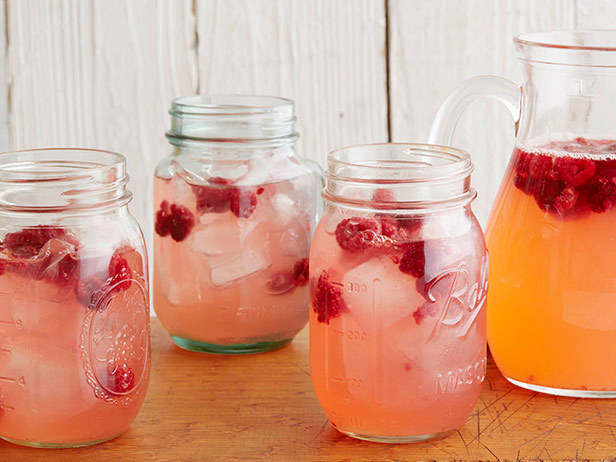 Total Time: 8 hr. 25 min.                  
Prep: 20 min.   
Inactive: 1 hr.                             
Yields: 8 to 12 servings
Ingredients:
4 cups fresh lemon juice
3 cups sugar
1 bag frozen raspberries
Ice cubes, for serving
Directions: 
Squeeze the lemons and pour the juice into a pitcher.

Mix together the sugar with 3 cups water and stir to dissolve to make a syrup.

Add the syrup to the lemon juice and top it up with 8 cups water. Taste to make sure it's sweet enough for you, and then add the raspberries. 

Mix the lemonade together and let chill in the fridge. (Keep in mind that the raspberries are tart, so be sure to sweeten enough!)

Fill mason jars with ice cubes and top them off with the lemonade.
For more yummy recipes, check out our Home Sunday Page!