{Home Sunday} Healthy No-Bake Cookie Dough Bites
 I absolutely love to cook. It's my time to get away from it all and create goodness, as Mr. Myers says.  It really is my retreat away from everything going on in my world and to do something that I enjoy. As a plus size bride, I'm sure you could use an outlet to deal with planning your wedding. And the funny part about it is, I enjoy seeing people eat what I make just about as much as I enjoy preparing it.  So when I saw this super easy and delicious recipe for Healthy No-Bake Cookie Dough Bites, I jumped at the chance to share it.  I found the recipe on LaurenConrad.com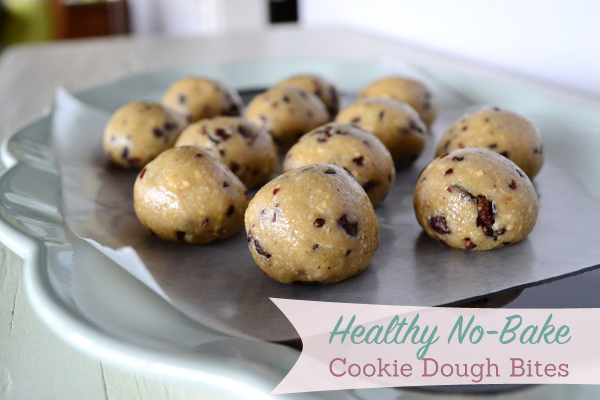 Makes 12
Ingredients

2/3 cup raw cashews
1/3 cup oats
2 Tbsp agave syrup
1 Tbsp maple syrup
1 tsp vanilla extract
¼ cup sweet cacoa nibs (you can sub dark chocolate chips if you're not staying away from sugar like I am)

Directions
Combine oats and cashews in a food processor and grind into a flour-like consistency.
Add agave, maple syrup, and vanilla, and blend again until smooth.
Transfer your dough into a mixing bowl and stir in cacao nibs by hand.
Roll the dough into approximately 12 chocolate truffle-sized balls. Enjoy immediately or store in the fridge for later.
Yep, they look soo good! Enjoy!