A wedding is a very special day for any couple. No matter how big or small the event, it is a significant marker in their journey together. For many couples, the planning and execution of the wedding is almost as important as the event itself. Every detail must be perfect in order to create an unforgettable experience for both the bride and groom and their guests. That's why this real wedding literally lit my soul on fire because I just loved all the glitz and glam of the attire.

I'm so in love with the idea of plus size brides truly embracing their curves and stepping forward on their wedding day and beyond looking and feeling like the goddesses that we are. And Katie really embodied this and it make me so happy for her and Michael.
From the moment you see her first pictures you know that this wedding was amazing. Congrats to the amazing couple for creating a wedding with lots of personality and texture. I wish I could have been there to see it in person!!

Katie & Michael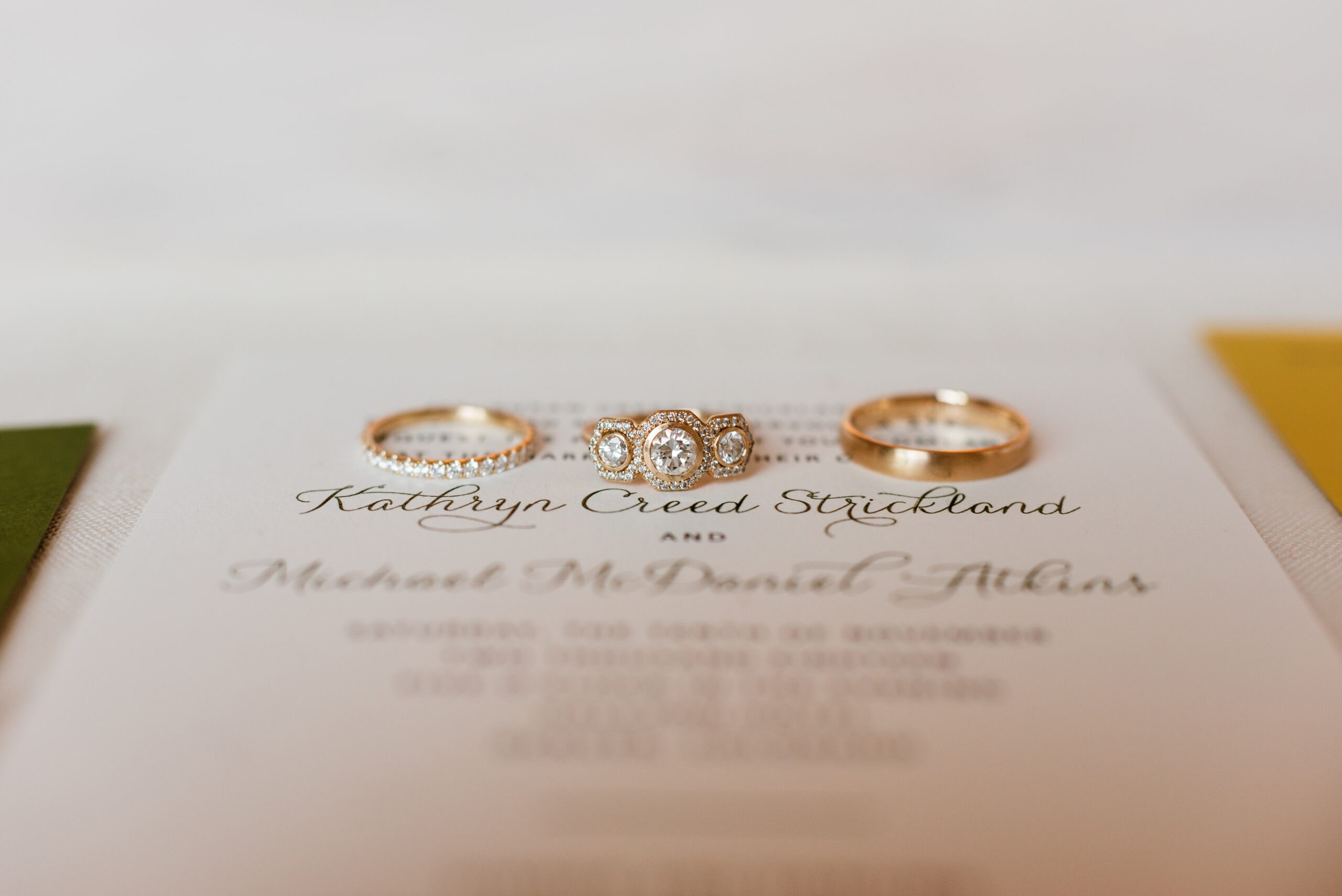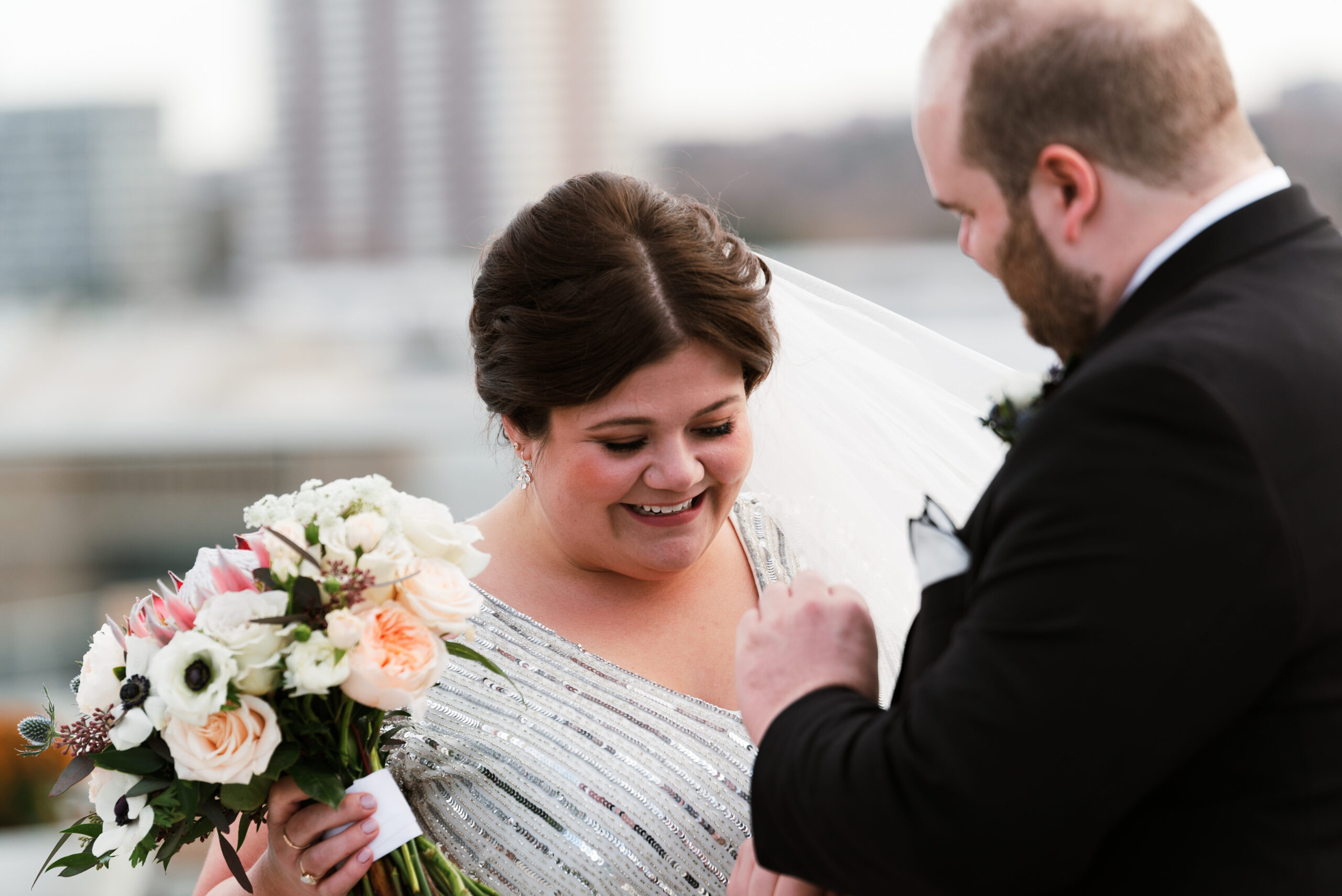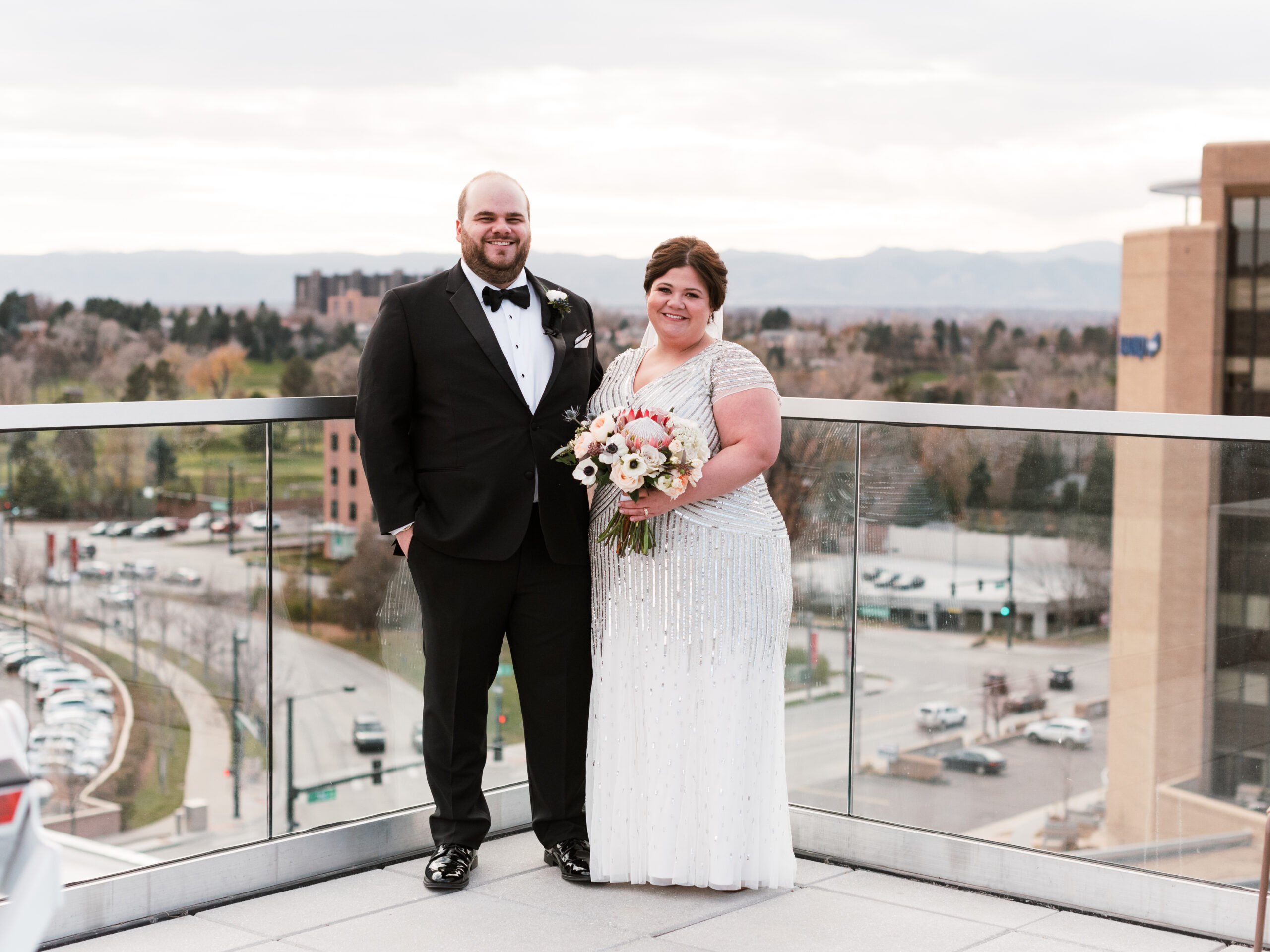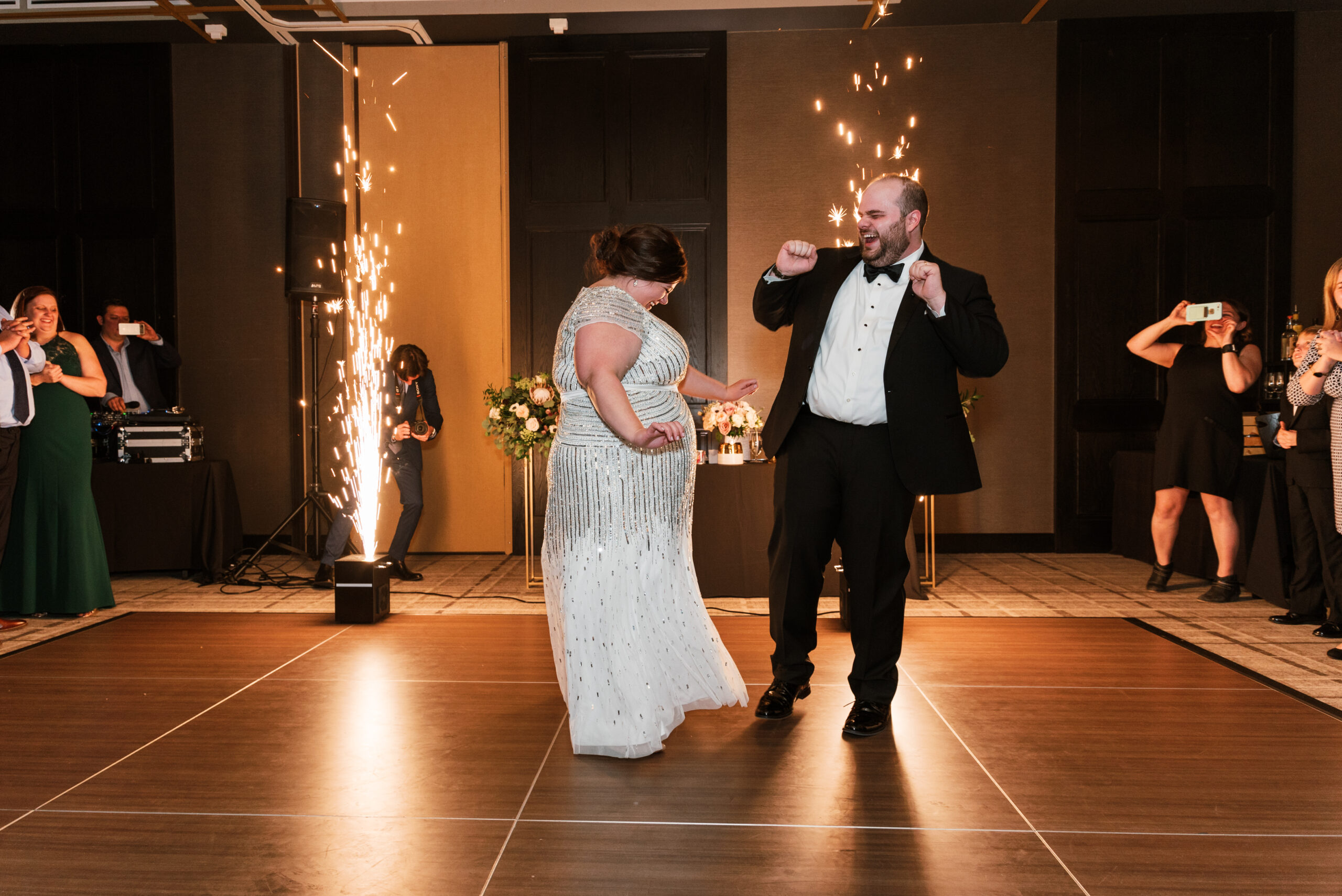 Tell us about your wedding: Denver, CO–early Fall wedding. Classic, clean vibes with lots of personal notes and textures. Glam but sophisticated.
Wedding Colors: Blush, white, greens
How did the two of you meet? Online, OkCupid–the free one 🙂
Describe your engagement: We had a first date at the Cooper Lounge in Union Station, we went back and sat at the same table we had our first kiss. Then we drank champagne and i cried and facetimed everyone!
Describe your flowers: Protea's are one of my favorite. I wanted a lot of texture, and different types of arrangements.
Your first dance song: Sam Cooke–"Nothing Can Change This Love"
The thing that we would have done differently is? Not a thing
Your advice for other plus size brides: You deserve everything you want queens!
Three adjectives that describe the day: Champagne, Love, Family
What has surprised you most during the first few months of marriage? I made the right choice.
Post contains affiliate links
Photographer: Danielle DeFiore | Venue: Halcyon Hotel | Wedding Planner: Hourglass | Wedding Stylist and Florist: Bello And Blue | Bridal Attire: Adrianna Papell via Nordstrom | Bridesmaid Attire: Asos | Groomsmen Attire: Black Tux | Wedding Stationery: Wordshop Denver | Hair Stylist: Courtney Sigmon | Makeup Artist: Beth Walker
The following two tabs change content below.
Pretty Pear Bride is The World's Only Site for Plus Size Brides. Bringing Bridal Inspiration to brides that look like "YOU", created by Shafonne Myers. Shafonne Myers is a certified wedding and event planner who longed for bridal inspiration that looked like her. She has created a website and magazine that brings bridal inspiration to plus size brides. She does speaking engagements educating the world about plus size brides and self confidence.
Latest posts by Pretty Pear Bride (see all)