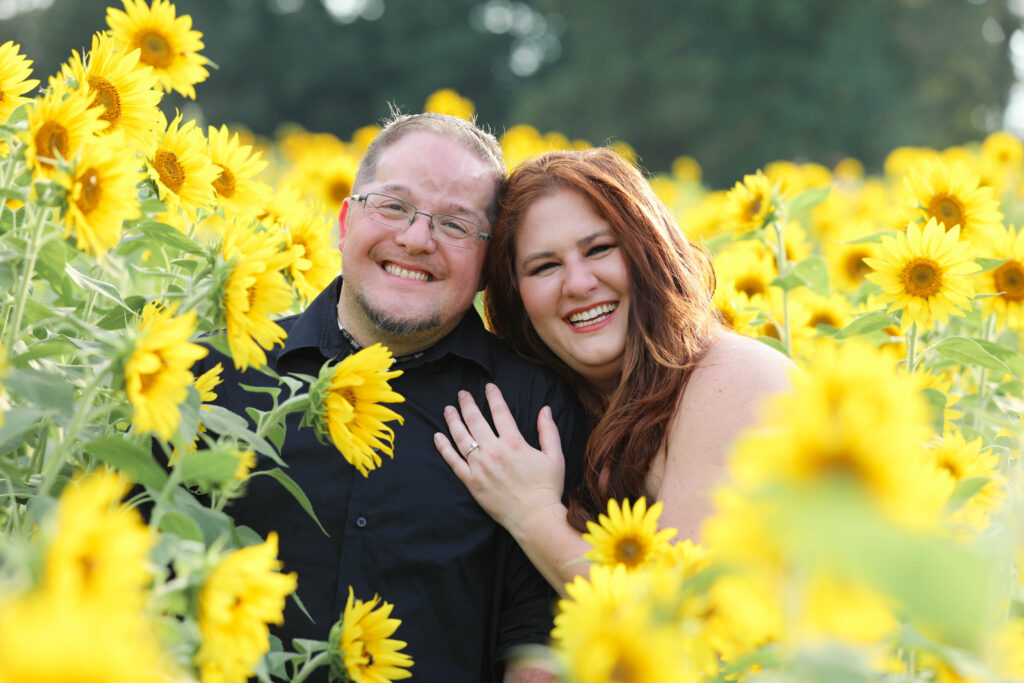 There is something magical about sunflowers – the mere sight of them makes me smile! And so does this couple! Valerie and Paul chose the Anderson Sunflower Farm for their engagement photo shoot. Despite the intense heat of a Georgia summer afternoon, Stephanie Tiner of Harlow's Photography created magic. She found secluded spots on the farm away from the crowds and suggested fun – and romantic – poses.
Valerie and Paul met through mutual friends during an evening out at a sports bar. The first thing Valerie noticed about Paul was his passion. For football. He yelled at the TV and kept Valerie laughing all evening. During their first date, over tacos, they found they shared a love for 80s hair bands and puppies. They even had the same favorite baseball player. A sweet kiss on the cheek was the perfect end to a wonderful evening.
Thanksgiving in Texas with Valerie's family brought extra reasons to be thankful. Paul chose that day to propose in the company of family and friends. After praying together with family, Paul got down on one knee and asked Valerie to marry him.

A summer afternoon in a field of sunflowers was the perfect spot to capture the love shared by this wonderful couple.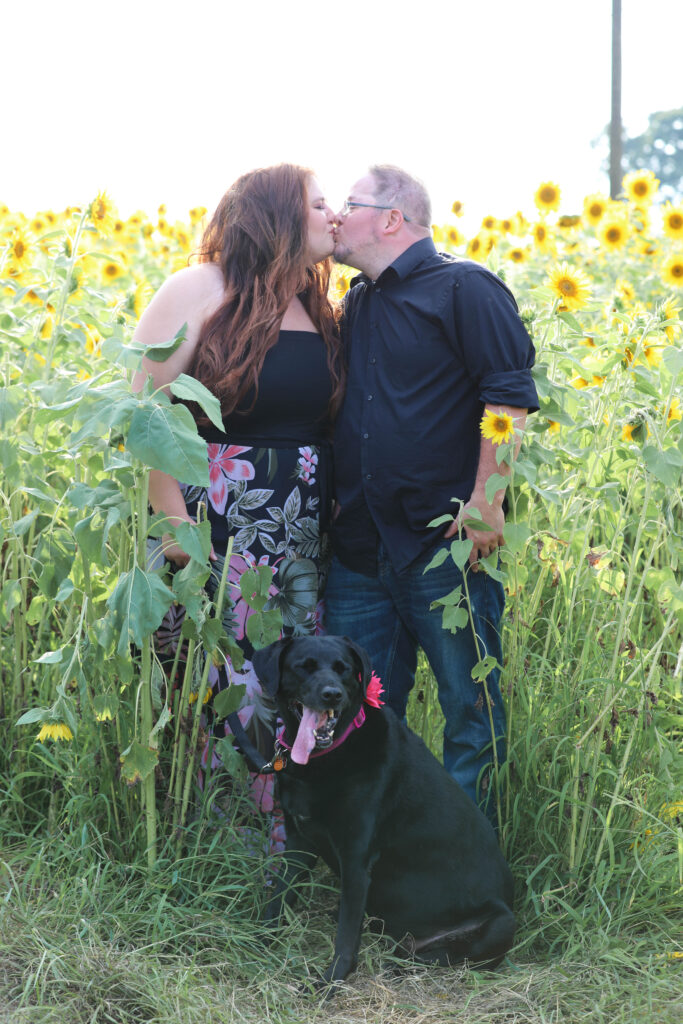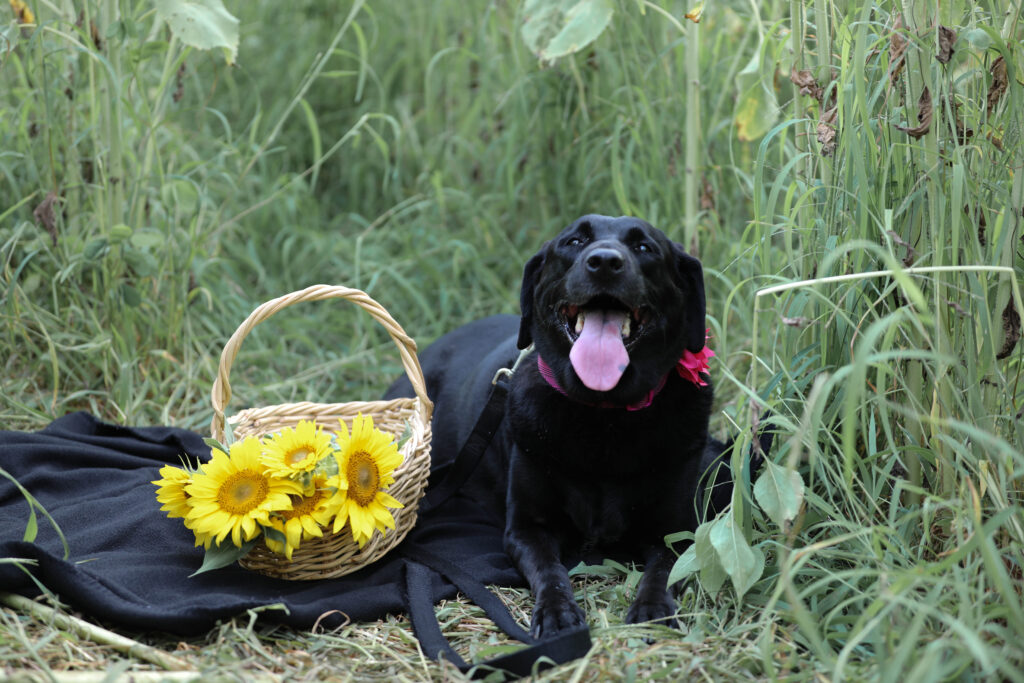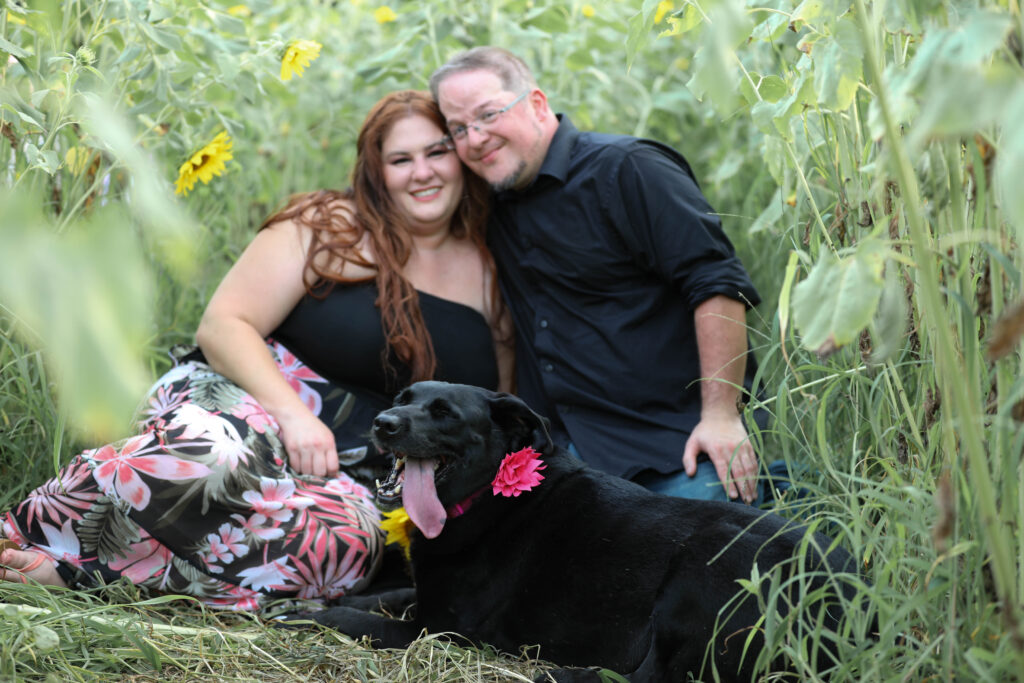 Photography: Stephanie Tiner Harlow's Photography| Venue: Anderson Sunflower Farm in Cumming, GA |
The following two tabs change content below.
The World's Only Magazine for Plus Size Brides. Bringing Bridal Inspiration to brides that look like "YOU" The brainchild of Shafonne Myers, a certified wedding and event planner who longed for bridal inspiration that looked like her.