Are you tired of the same boring wedding traditions, forced gatherings, and over-the-top events? If so, then a romantic pink, gold, and ivory elopement styled shoot is the perfect solution! You get to ditch all the stuffy details of a formal wedding day and spend an unforgettable day with your partner saying "I do". From exquisite florals to super cute details – everything about this charming elopement styled shoot screams elegance. So sit back, relax and let us take you on a journey into modern feminine bliss with this gorgeous pink, gold & ivory inspiration.

This elopement themed styled shoot is meant to share the joy and carefreeness of just GOING for it! They used pink as the primary color with gold accents. Instead of a cake, they opted to showcase cakesicles, and paired that with champagne with gold glitter and the glass topped with icing and sprinkles.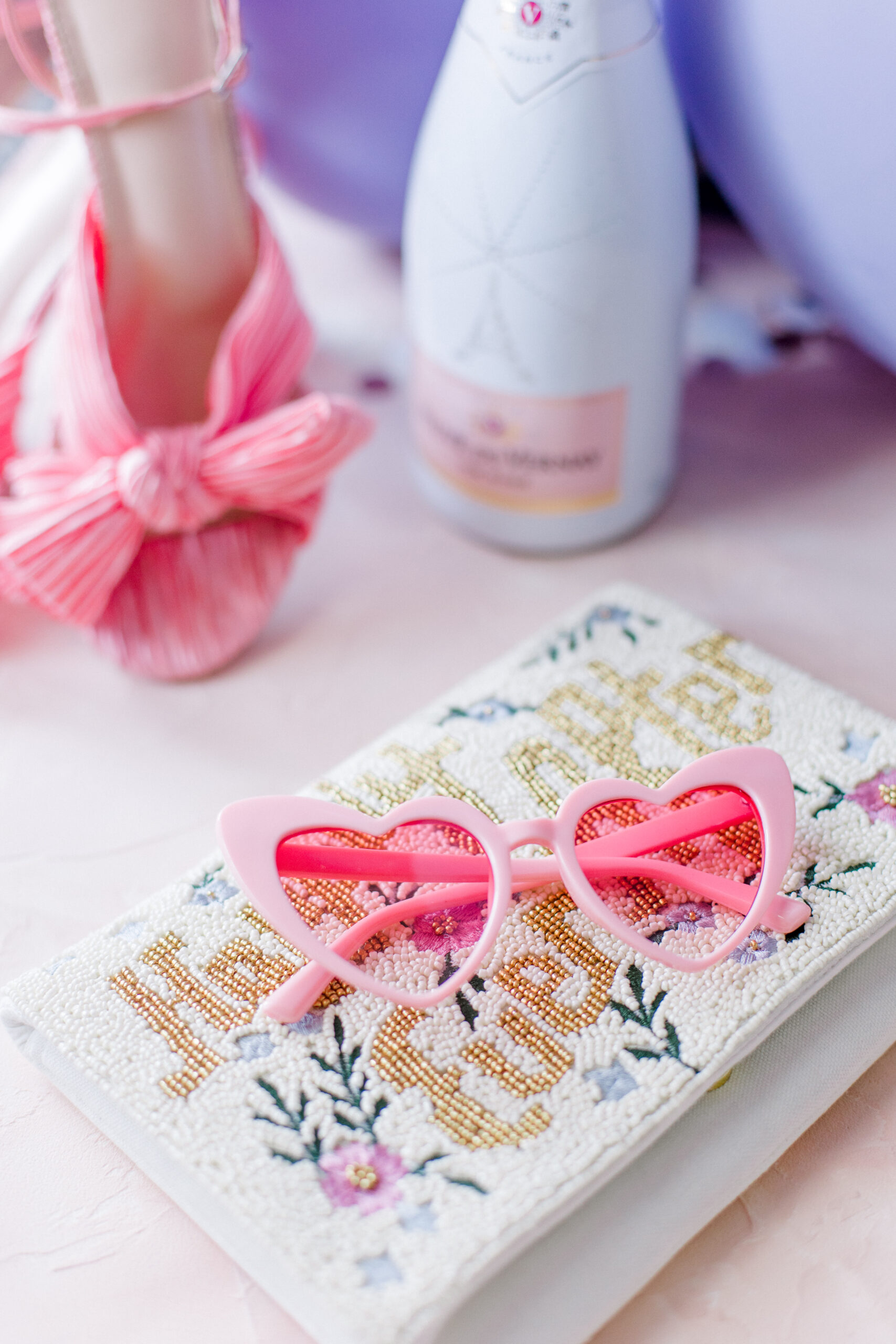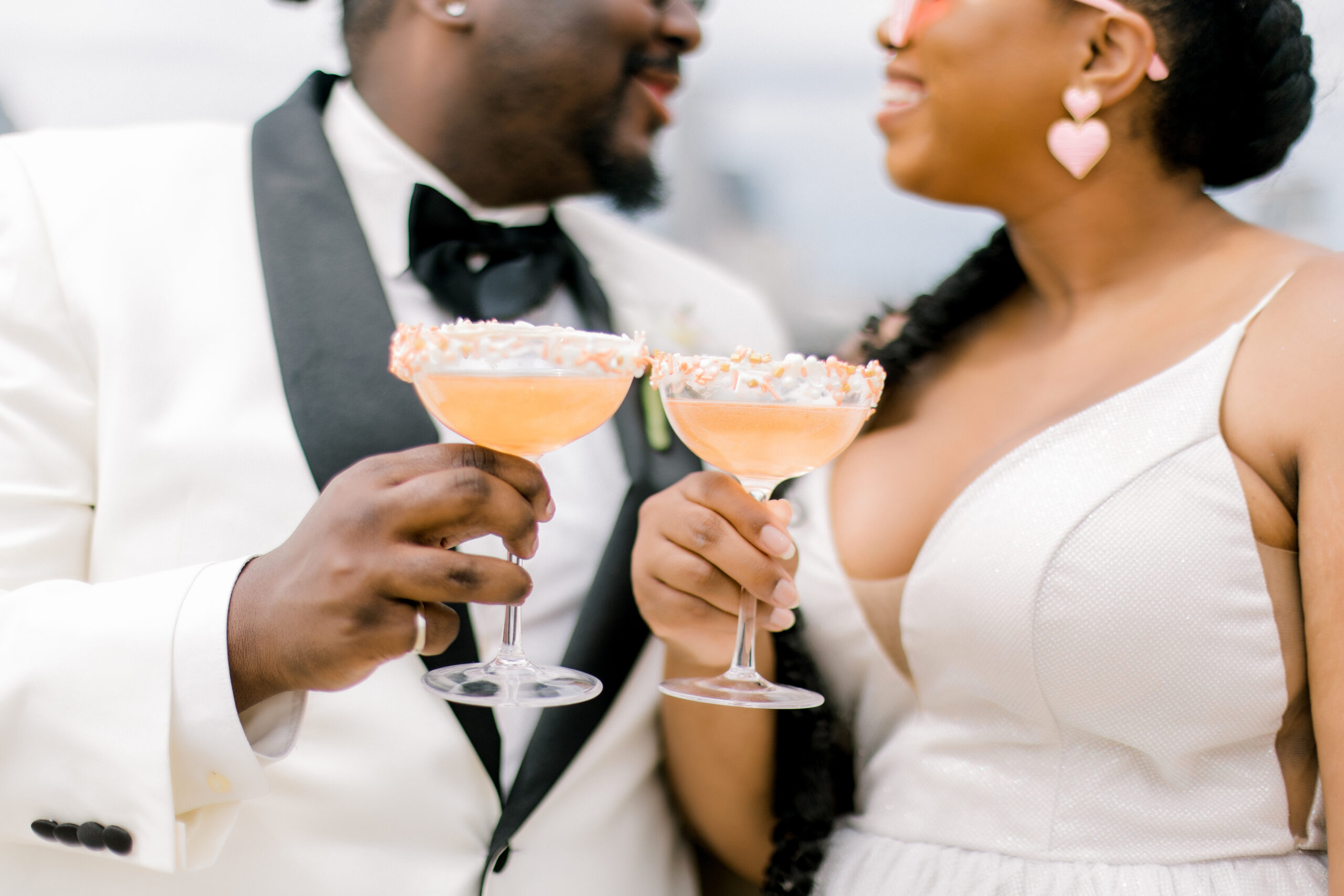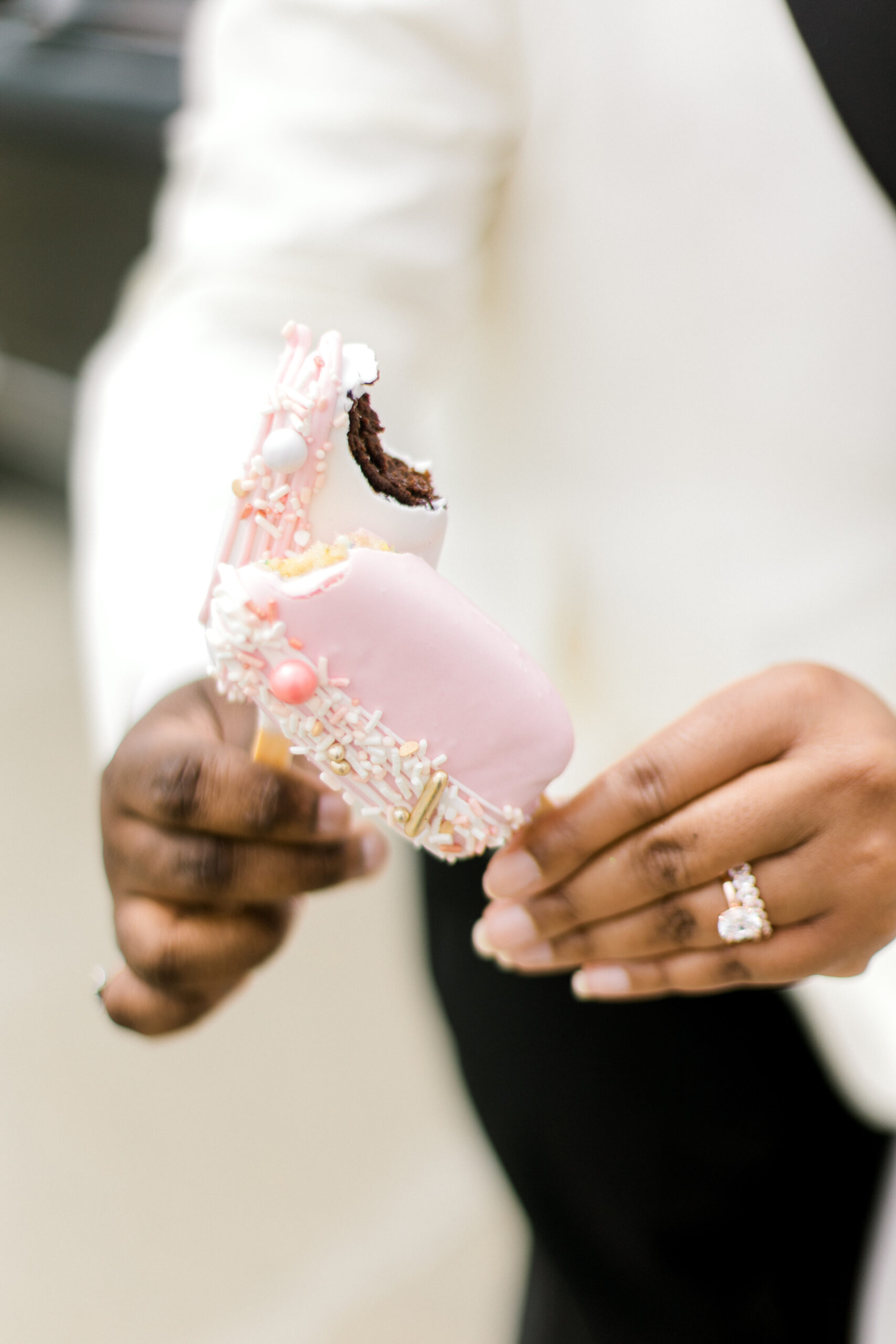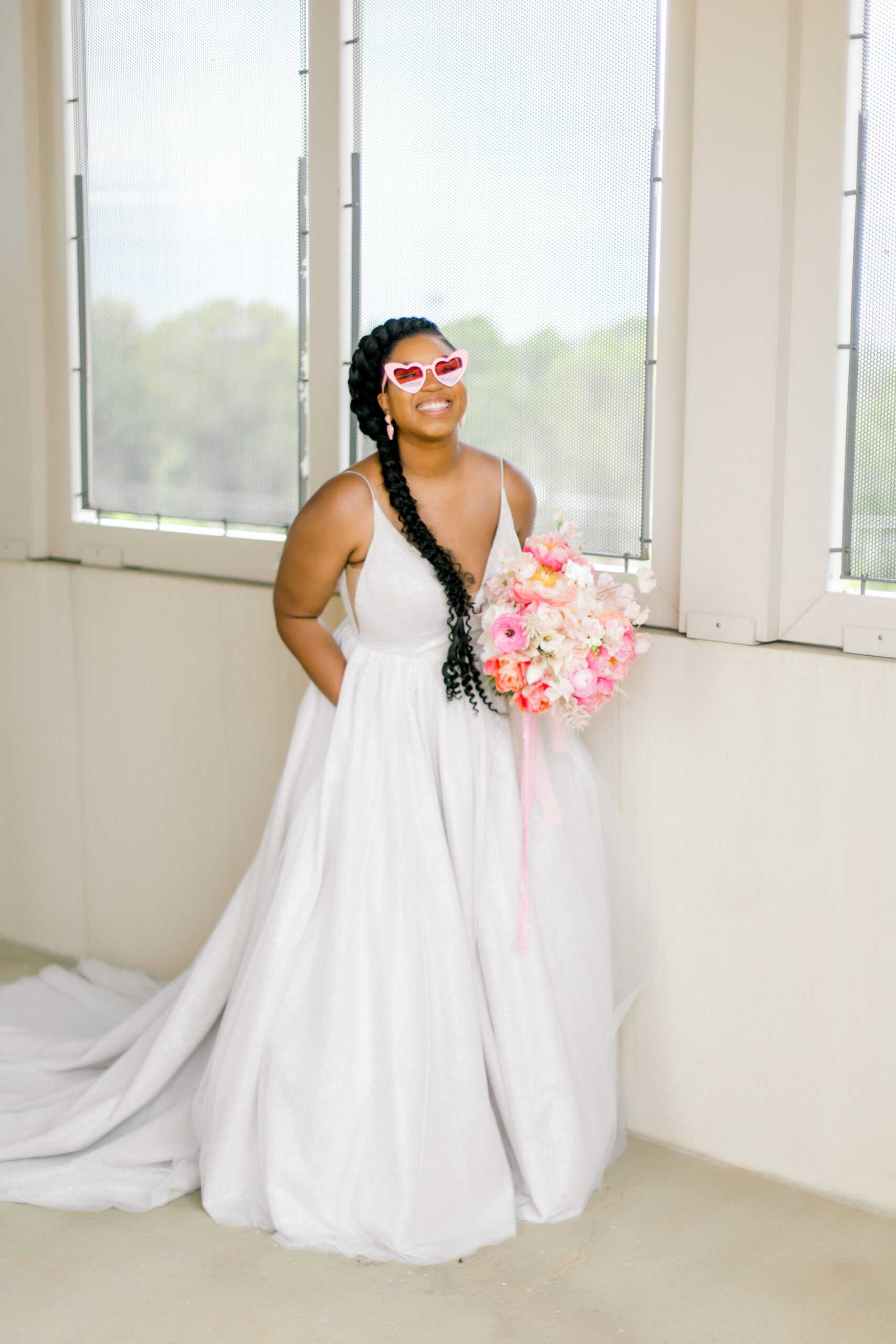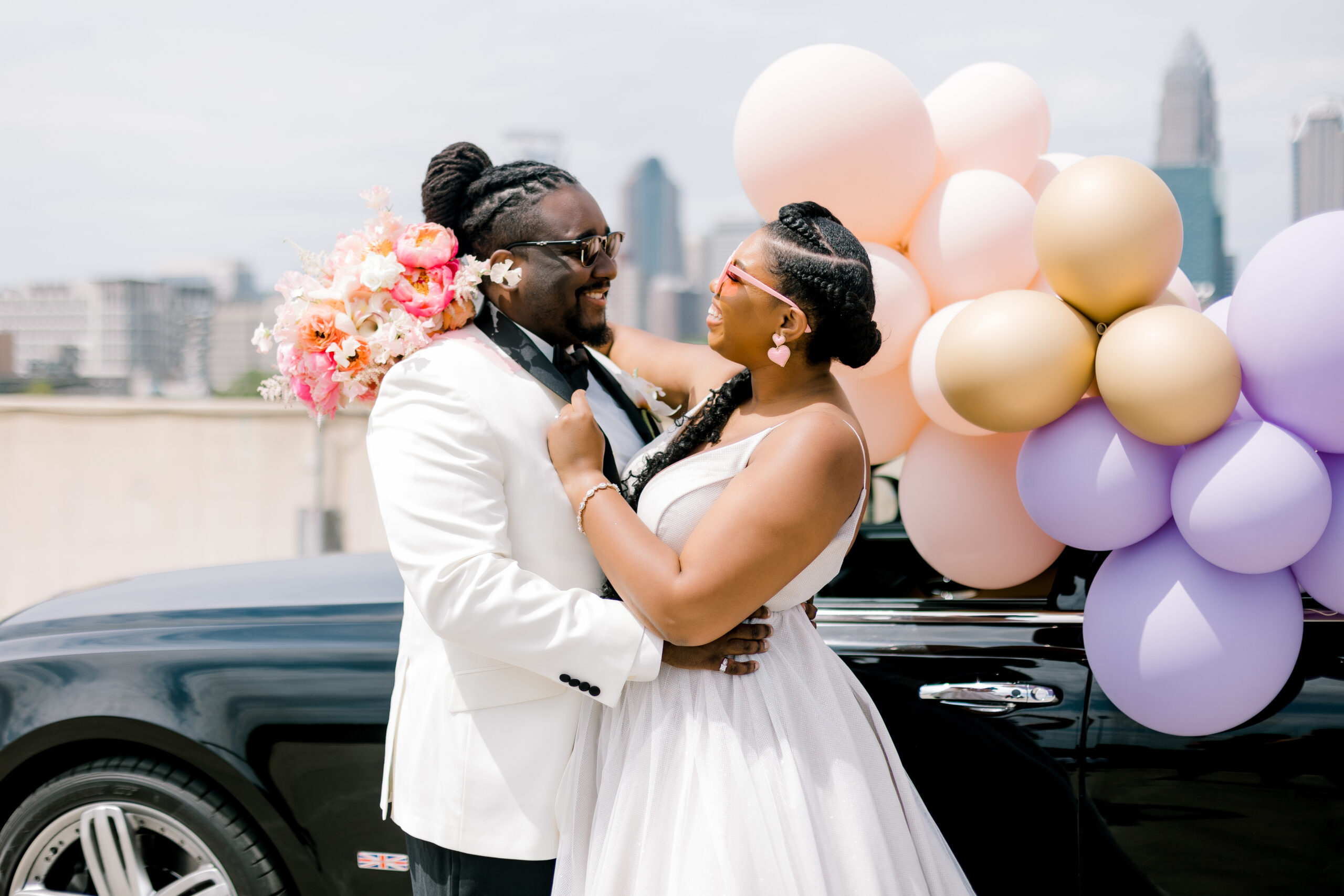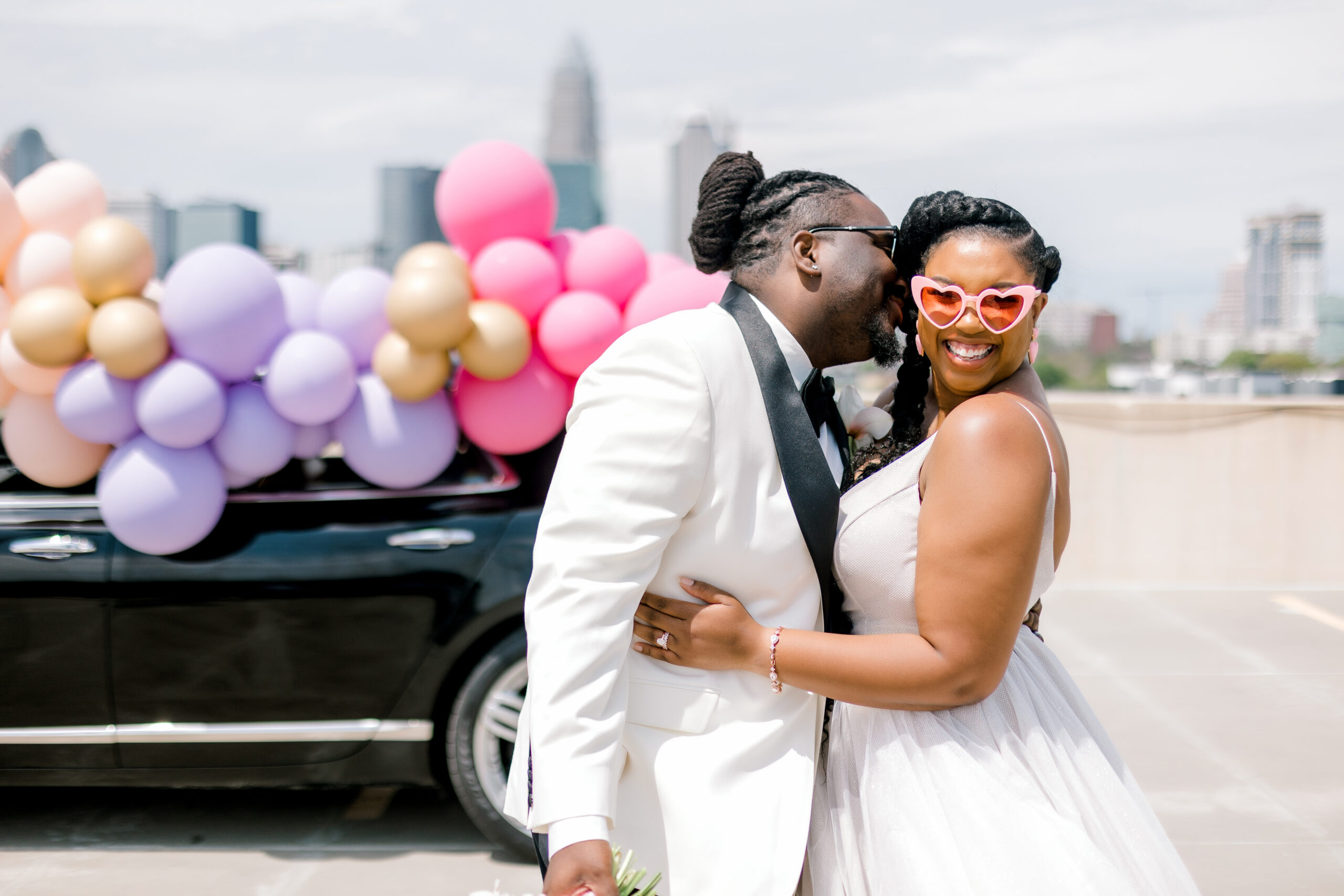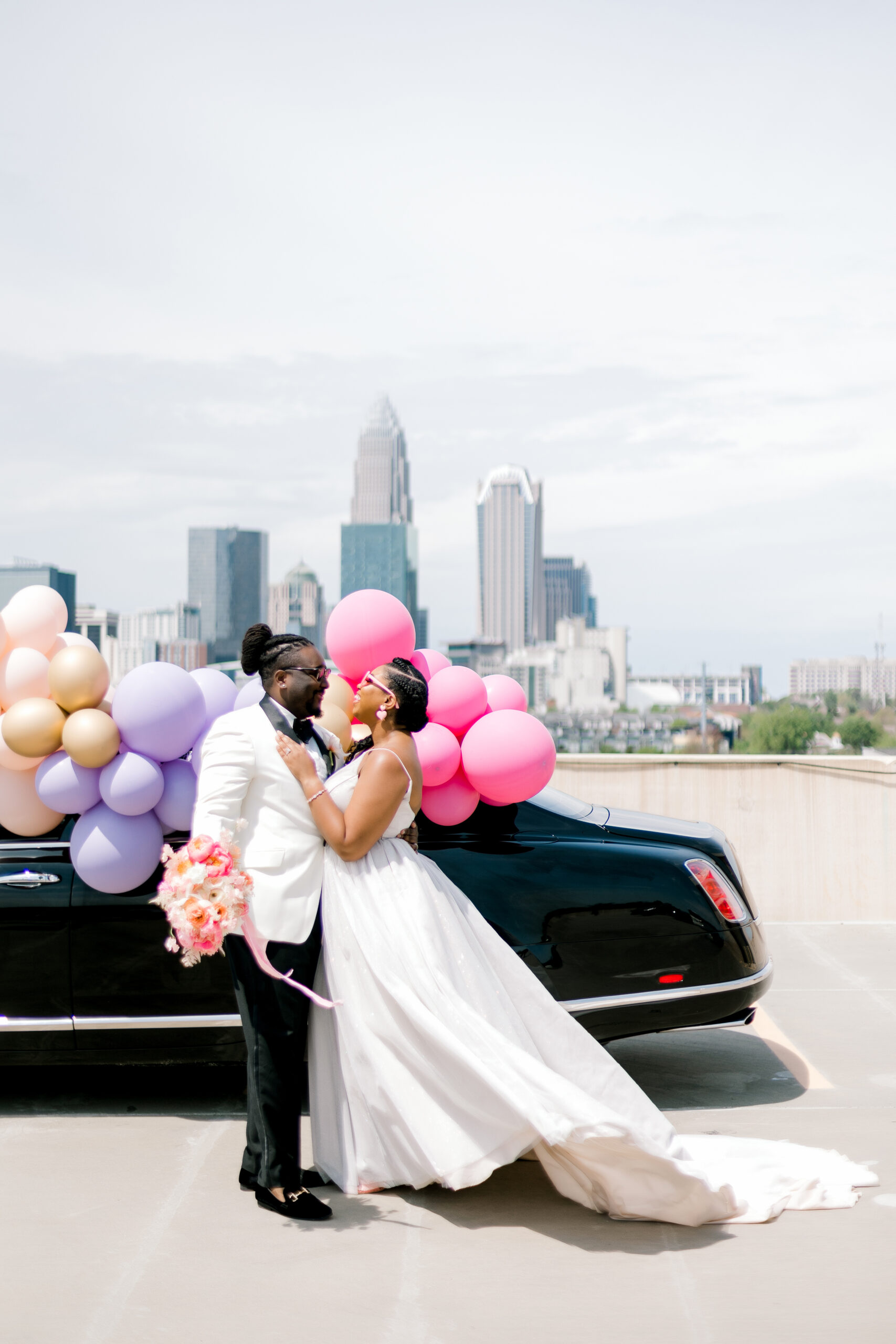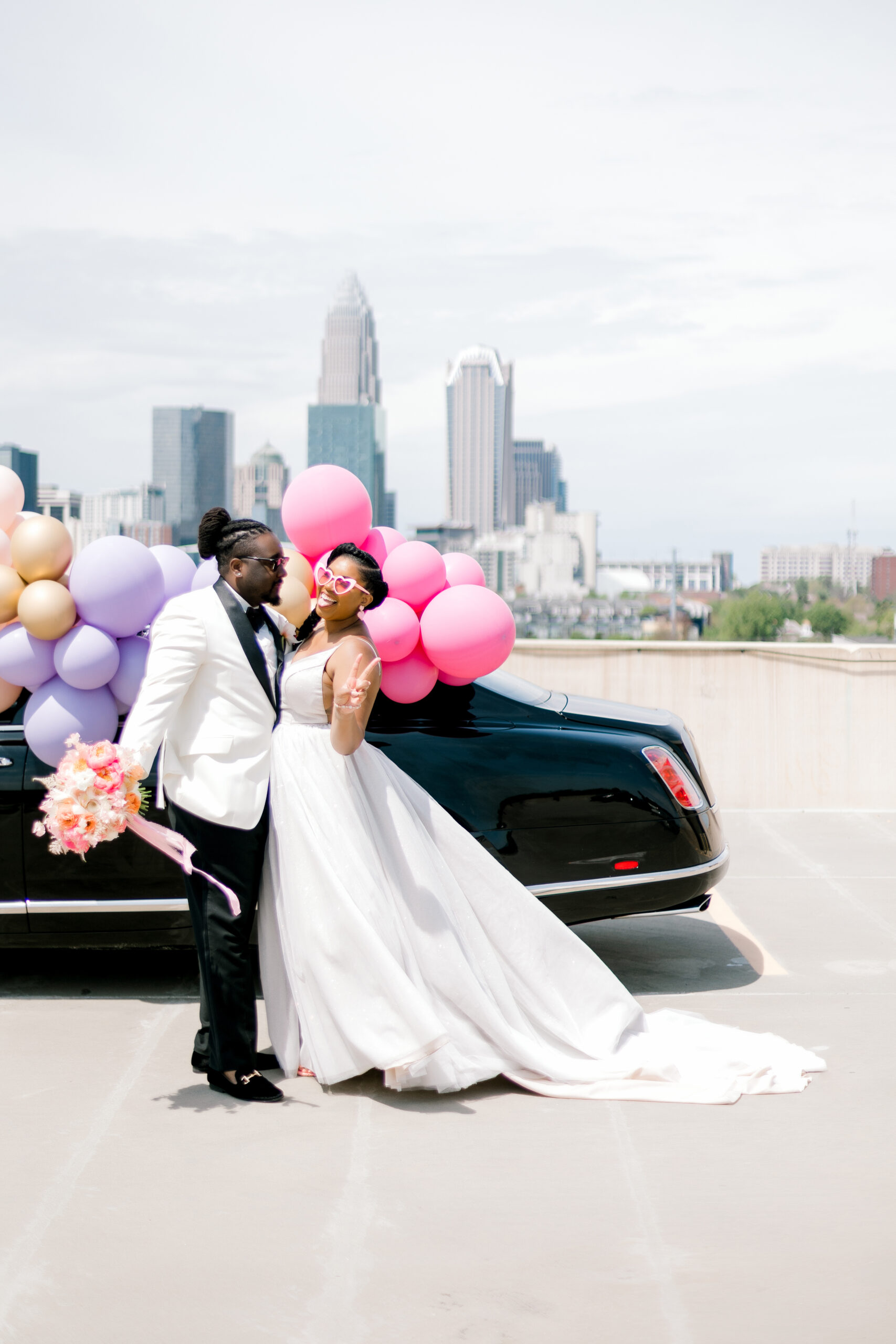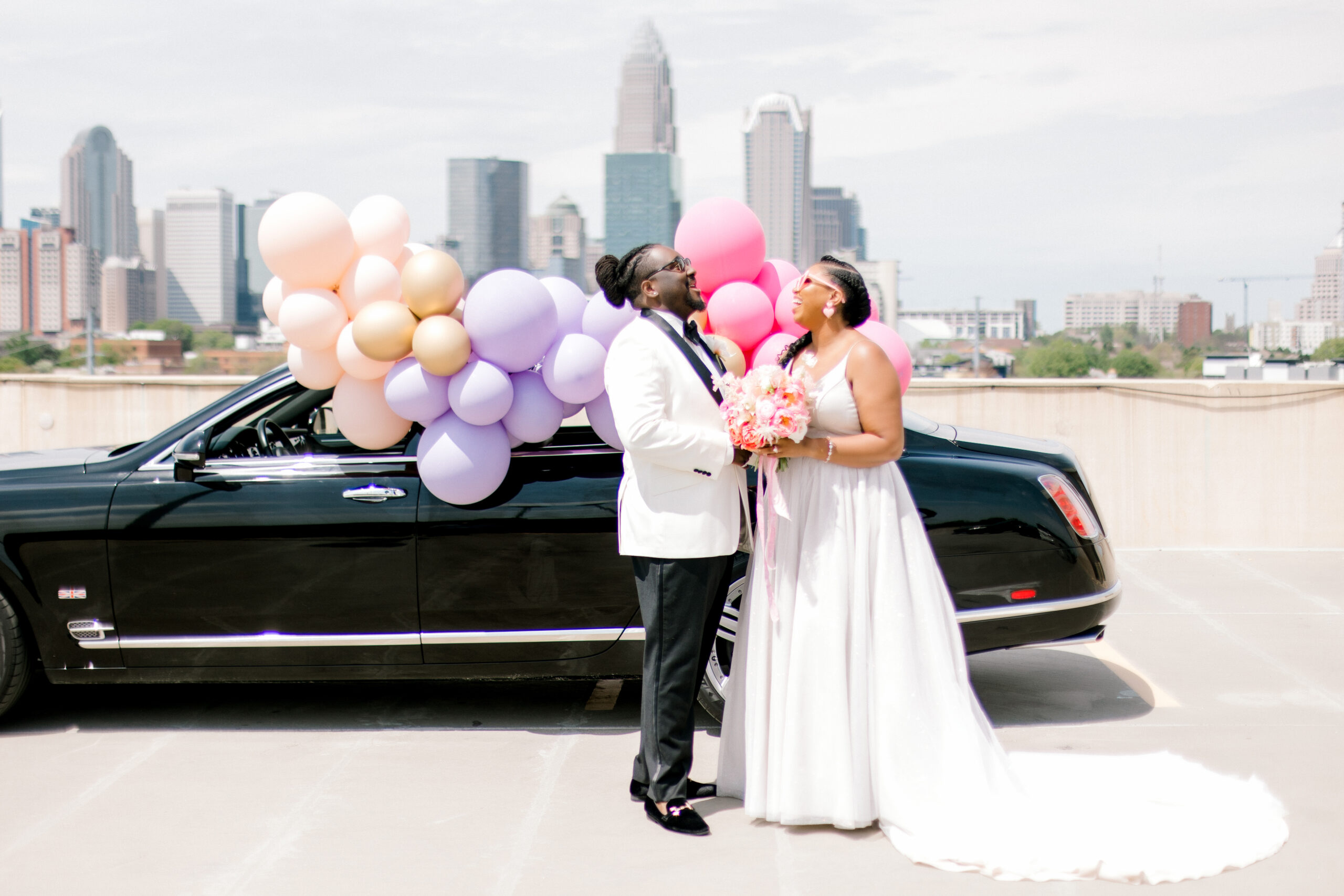 What was your design inspiration?
With an increase in elopements, we wanted to showcase a rooftop elopement with fun yet still elegant details.

Describe your flowers.
We did a feminine modern style in the garden world. We used many wildflower types that had a beautiful flow to them.
Describe your cake.
We did pink/gold/ivory cakesicles with pearly and gold sprinkles.
Tell us about your attire choices.
Our groom Kevin wore an ivory and black tuxedo with some velvet black loafers, while our bride Dominique wore a gorgeous deep v gown that was covered in champagne sparkles, and paired it with hot pink heels.
Describe the tablescape elements.
While we didn't really have a tablescape, we did showcase the cakesicles on a cake stand with matching sprinkles on the bottom. 
Photography:
Casey Hendrickson Photography
| Floral:
Vintage Soul Floral Design
| Wedding Cake:
sas cupcakes
| Wedding Dress:
Vow'd Weddings
| Makeup:
bare beauty experience
| Transportation:
royal wedding cars
| Balloons :
Carolina balloon bar
| Submitted via:
Matchology
The following two tabs change content below.
Pretty Pear Bride is The World's Only Site for Plus Size Brides. Bringing Bridal Inspiration to brides that look like "YOU", created by Shafonne Myers. Shafonne Myers is a certified wedding and event planner who longed for bridal inspiration that looked like her. She has created a website and magazine that brings bridal inspiration to plus size brides. She does speaking engagements educating the world about plus size brides and self confidence.
Latest posts by Pretty Pear Bride (see all)