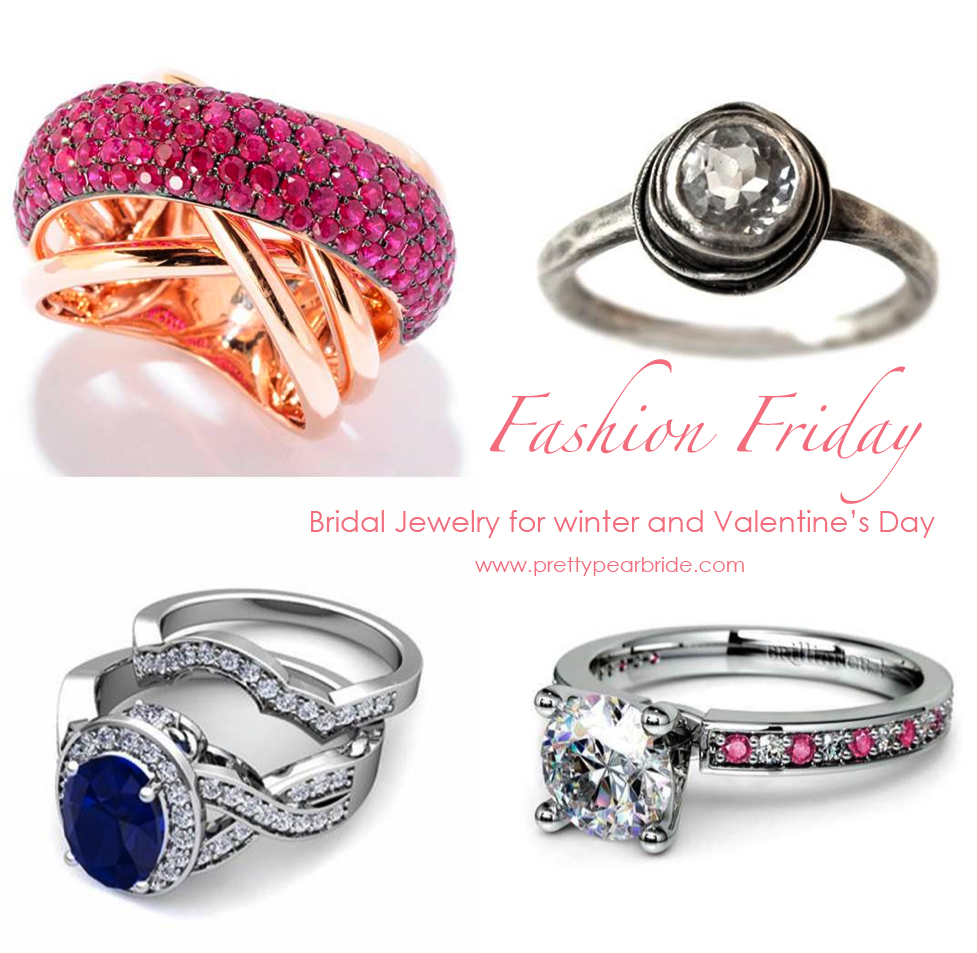 The snowflakes aren't the only thing that's sparkling, and it's not just the wind turning your cheeks pink! Popping the question happens most frequently during this time of year and, between the warmth and gratitude of the holiday season and the hope and promise of the New Year, it isn't hard to see why. Jewelers and retails know this, and are equipped to give new bride-to-be's plenty of inspiration to look forward to when window shopping for engagement rings and selecting the perfect accessories to pair with their white dress.
Statement necklaces and chunky bracelets continue to dominate the jewelry industry in 2014, and for good reason: they contain elegance in their own right, while still drumming up attention with vivid colors and larger-than-life designs. If you do choose a sizable accent necklace for your bridal gown, be thoughtful in your selection of other pieces like earrings and bracelets. They should strike a nice balance with your neck piece in size, weight, and also color. If your necklace is wide across your chest plate, you'd do best to pair it with stud earrings and bracelets that have some density, but are not more than an inch and a half wide. If you prefer a pretty, more effeminate necklace, it's easier to pair those with similar style earrings and either forego the bracelet, or else choose a thin chain or few bangles so that your wrists won't be bare.
Engagement rings, too, are continually breaking away from the conventional diamond and silver band style. Your man now has dozens of unique options to choose from – and plenty of opportunities to show that he truly knows your style! He'll be certain to get it right when selecting the gemstone ring that corresponds with your birthdate, especially as this decision makes it easy to identify additionally birth stone jewelry that will readily complement your engagement ring. The options quickly expand when you throw black diamonds, pearls and other precious gemstones into the mix, including pieces such as the ever-popular turquoise, emerald and topaz. With Valentine's Day approaching, now is the time to look into engagement rings that include hints of pink and red, such as ruby, rose gold and pink sapphire. Just because your ring is delivered in a small box, doesn't mean that your options are limited to one. Think big, and think creatively. This is the one jewelry piece you will always remember – it should provide a special fit to your style and personality.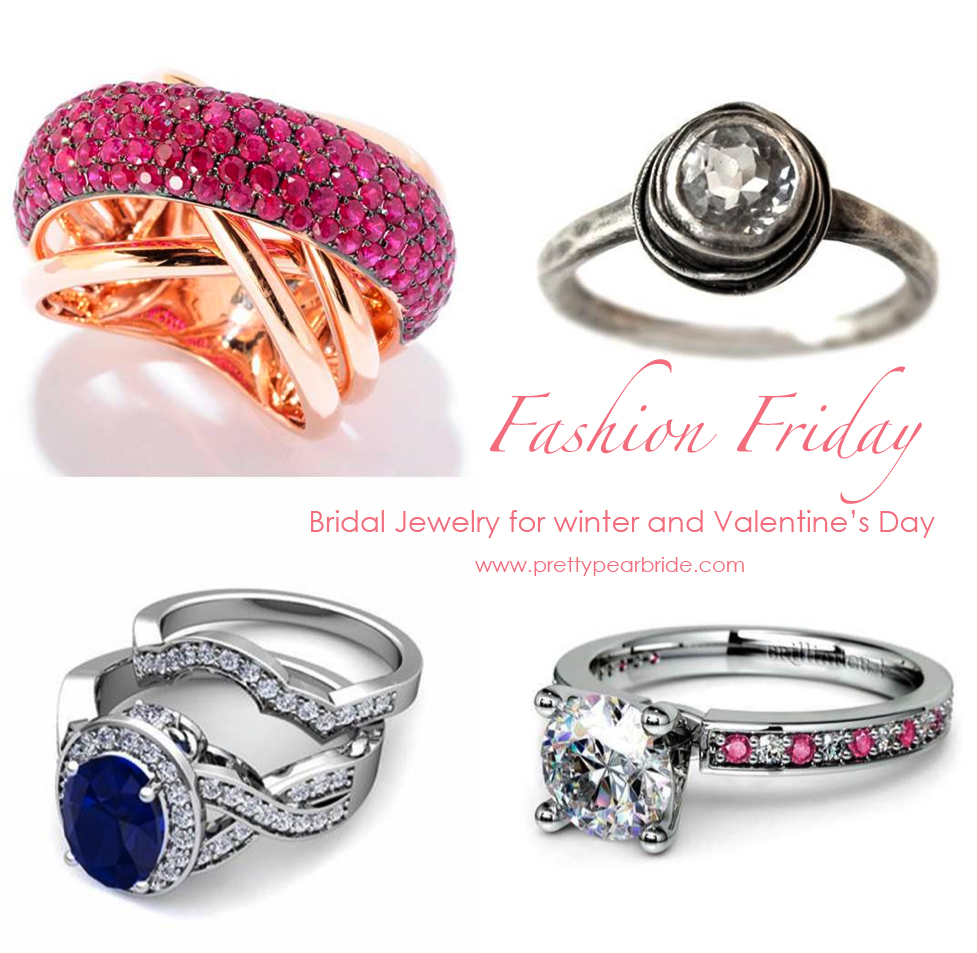 Ruby Birth Stone Jewelry from ShopHQ; Nested White Topaz from Turtle Love Co.; Infinity Halo Bridal Set from My Love Wedding Ring; Pink Sapphire Gemstone Jewelry from Brilliance
Author Bio:
Jacqueline Porter has been an avid jewelry shopper since she was a teenager, experimenting with bold and cheap department store pieces that left her skin blue. She is a freelance writer and dedicated eBay connoisseur, and loves giving her two scents on fashion and accessorizing online.