Plus Size Bridal Cover Up 
With Spring right around the corner, boleros and cover ups are a great option for any plus size bride for added coverage on their arms or for those chilly evenings.  And  Kulayan has the perfect thing; boleros, the perfect cover up for plus size brides.
She focuses on making eco friendly clothing. Her shop focuses in ready to wear, ready to ship clothing. When she has a design in mind, she goes all in and produce several quantities of it. In a small studio space, it is much more efficient to do everything in bulk.
See more: Wedding Dress Shopping for Plus Size Brides 
"I spent the 90s and early 2000's growing up in the Philippines. That's where I first got interested in clothing. I'd spend hours at my Grandpa's office learning all about fashion + fabric. I saw all the work that went into a single garment and learned to appreciate it. From designing to sampling to sewing to production, I was exposed to everything and knew that every garment had a story.
As I graduated to High School, I took a more active role in learning about the production process. I started drawing and designing and eventually found my way into the more technical aspects of production. In college I started drafting my own patterns and sewing some of my own clothes.
Fast forward to New York, 2009 when I first stumbled upon Etsy. I immediately opened my first shop and started selling! When I made my first sale, I was ecstatic! Someone thought my work was good enough to pay for it! After 5 years in New York, I decided to move back to the Bay Area, where I am now currently based."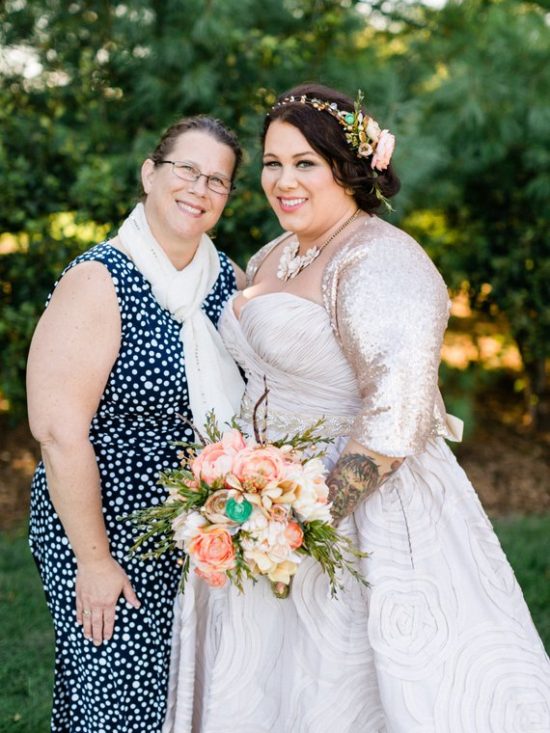 Description: This is a beautiful champagne gold sequin wedding bolero. It adds a hint of classic vintage beauty to any occasion. The sequins are small, petite and absolutely classic looking. This bolero is fully lined in a soft white or black jersey. It's a perfect coverup for all your formal occasions including your Big Day! | Available in sizes up to 5x | Image via Kulayan Etsy Page 
See more: Style Tips for The Winter Bride 
Description: We've taken our original, much loved sequin bolero and updated it! This bolero has a slightly different fit and pattern than our original bolero. Most notably, this new bolero has more inclusive sizing and features straight hem sleeves. Fully lined in either white or black jersey, this bolero is perfect for weddings and other formal occasions! Available in champagne gold, dark silver and dark navy blue.  | Image via Kulayan Etsy Page | Available in sizes up to 5x 
Check out other Fashion Friday Posts