Ladies, you know how hard it can be to find fun Halloween costumes each year. They seem to be from opposite ends of the spectrum—either too slutty or too cutesy, not scary enough, or they just don't fit right. You're in luck this year, we found some great ones for you to grab just in time for Halloween!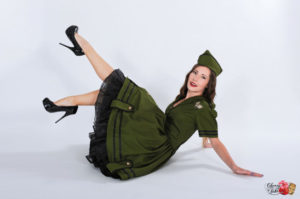 You'll be singing "Boogie Woogie Bugle Boy" in no time when you slip into this retro find. Etsy seller CherryTiki will make sure the costume is custom-made to fit the buyer's measurements.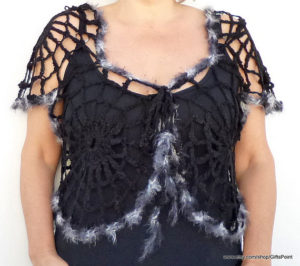 For fancier Halloween galas, this spider web bolero jacket is the perfect festive addition. Crocheted and adjusted for different sizes by using the tie in front. For $35.90, it's pretty affordable too!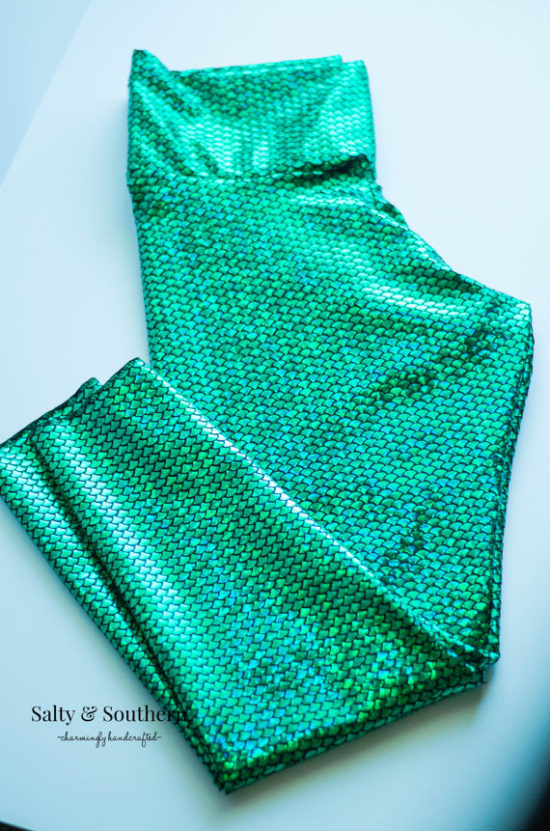 Halloween happening in a cooler climate for you? These mermaid leggings are bright green with a fish scale print and made to order from Salty & Southern.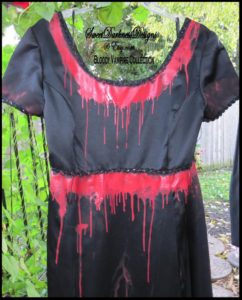 This jet black dress with fake blood splattered all over the collar and waist is super creepy. This hand-painted black satin gown has a rose on the back for just a little bit of surprising sweetness. The gown is a real formal gown from a bridal shop.
Disney's "Anna's" Frozen Dress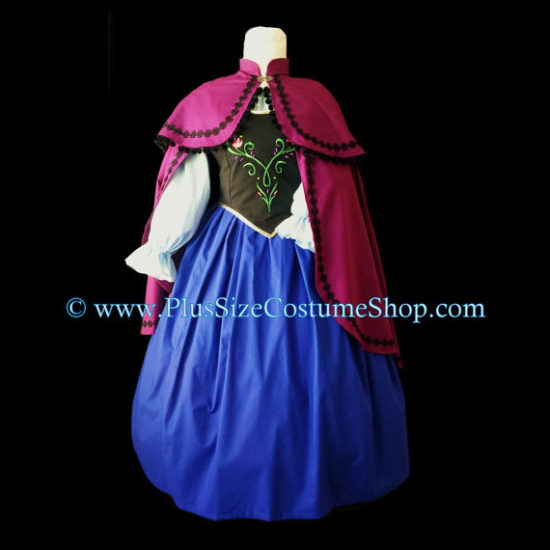 Disney lovers rejoice! This Anna from Frozen costume comes from Etsy seller PlusSizeCostumeShop (they also have a pretty gorgeous Snow White dress too FYI). This is no sexy or slutty Anna, it's as close to the real thing as you can get, bow in your ponytail and all.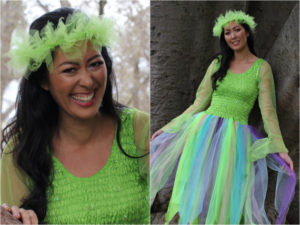 How absolutely fun is this?! We love the crazy colors, matching headpiece and swingy purple and green skirt. The long sleeves make it perfect for that typical October chill and best of all, it needs minimal accessories: just a pair of wings and cute flats, and the costume becomes you!
A-Line Tuxedo Goth Wednesday Addams Dress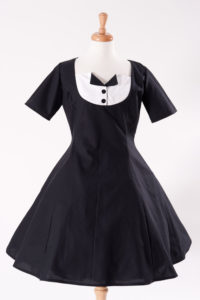 This Wednesday Addams-inspired dress is the perfect costume for all those Goth ladies out there who loved The Addams Family growing up. The dress will be custom made to fit the buyer's exact measurements. Get that hair into braided pigtails and you'll be good to go!
Women's Off-the-Shoulder Halloween Top
Off-the-shoulder tops are all the rage now, so why not add one to your Halloween wardrobe? This sweatshirt comes in orange or black and are made from light French terry fabric. They make a great fun addition to the gym this month don't they?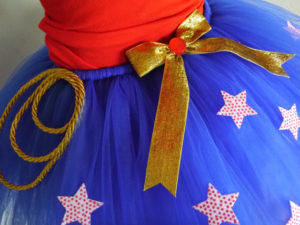 This Wonder Woman tutu makes for a super "heroic" Halloween. If you're taking your daughter or niece trick-or-treating, this could be a fun matching outfit. Additional length is possible to add for all you tall ladies too.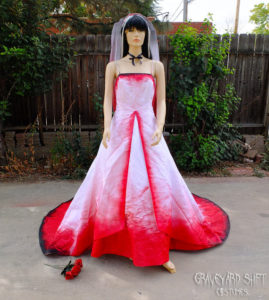 Channel Lady Gaga in American Horror Story with this bridal gown with black borders and blood-red decorating all around it. This one-of-a-kind costume is made with a real David's Bridal satin wedding dress. A blackened red roses bouquet is also included. So spooky!