In honor of the growth happening at Pretty Pear Bride, I will be dedicating this blog post to: Pears!! I did find some great etsy users to share and wanted to showcase their love of pears in our lives. Pretty Pear Bride will be taking a large leap in 7 days, so let the countdown begin!
So pears are cute, but tiny pears are SO much cuter! These handmade polymer clay pear place card holders are a great addition to any garden themed wedding. The pears make a great addition to a wedding, but also decorative for any home. You can find these wonderful pears on SkyArt. The artist behind the work is Amy Giacomelli of Monument, Colorado and her passion for art shines through!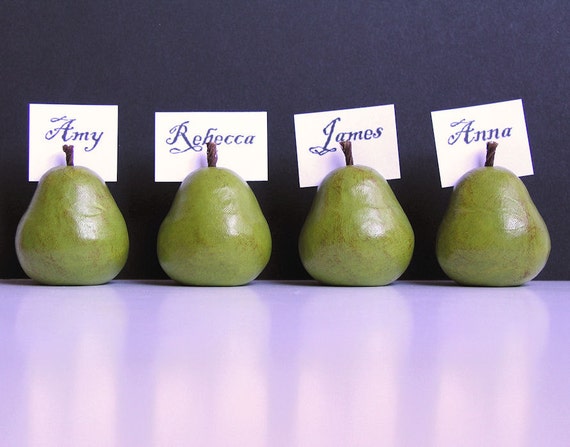 Thirsty anyone? I have the perfect pear of straws that will help you quench your thirst. Check out Simply Cute Stuff! This Southern California based user allows etsy to showcase her love of arts and crafts. All of the items she sell on her shop are handmade, and because of that each item may vary slightly, but the variations add to the unique quality of each piece. I couldn't agree more!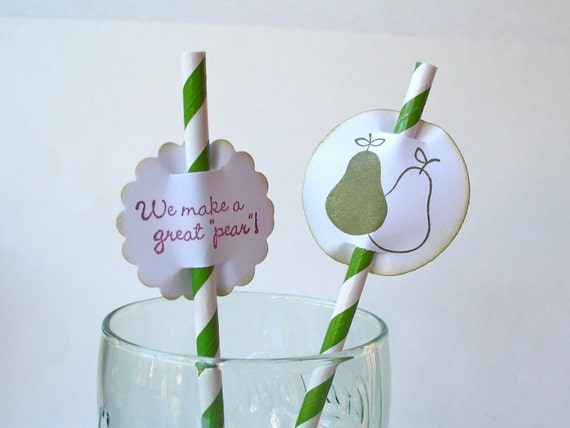 Looking to add a partridge in a pear tree to your nest? Look no further than MichyCreation's Tile Coasters – Partridge in a Pear Tree. Contemporary birds resting on a pear tree, creating a cohesive scene for a trivet or simple decoration. The tiles are carefully sanded to eliminate any rough edges and sealed with many coats of varnish to ensure the coasters are durable. Love the craftsmanship!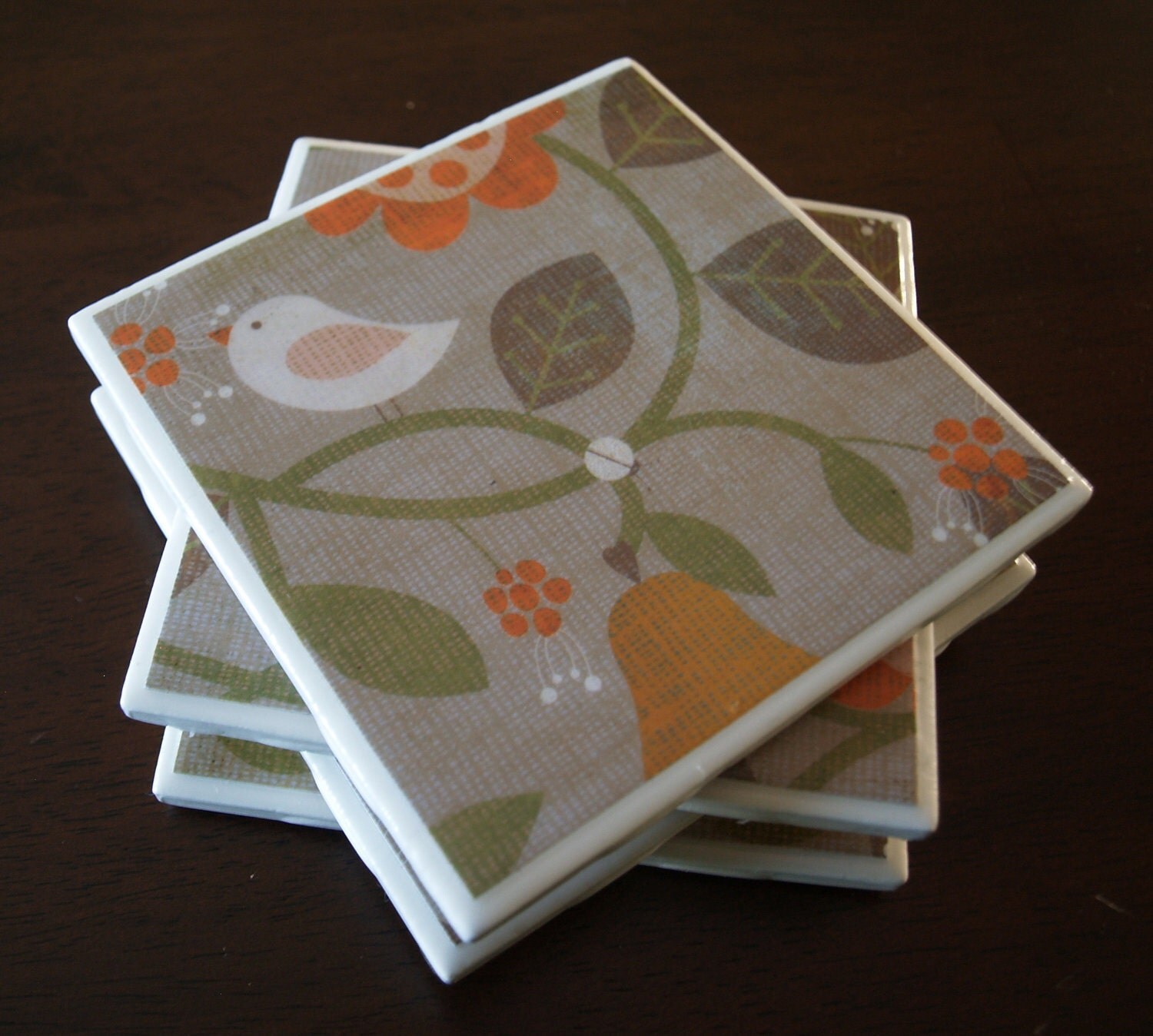 These decals say it all! Welcome Friends with Pears – Vinyl Text Wall Stickers Art Graphics. The overall dimension is 23″ wide by 11″ tall. If you are thinking of adding some warmth or excitement into your room, swing by singlestonestudios!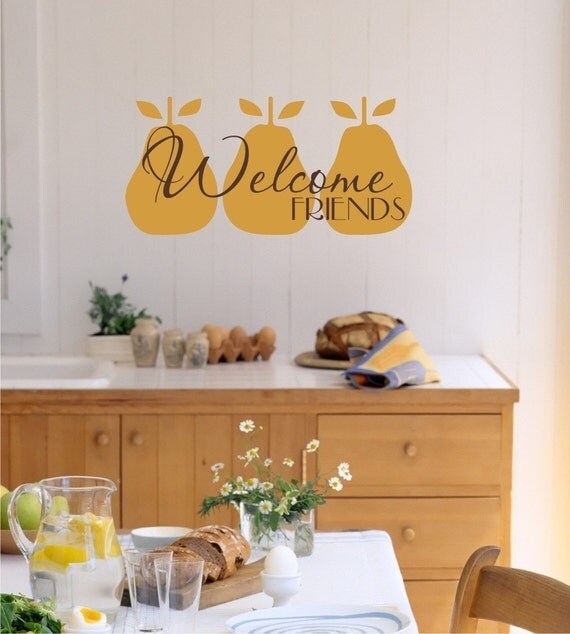 THIS BLOG IS ALSO SEEN ON DIAMOND AND PEARL AFFAIRS