I absolutely love sharing
weddings
and
engagement
sessions from brides that truly know what we are about and when those brides to be come from other countries it's even better because it just let's me know that what I'm doing is really making a difference. And so much so that it is even extending to other countries.
Today we have a engagement session from a couple that are described as being into  very unique, creative and geeky [totally the words of the bride to be!] stuff.  So they thought that the perfect background for their session would be the very artistic graffiti walls in our stunning Woodstock, Cape Town South Africa area.  First off yep you heard, they live in Cape Town, South Africa….love it!  This is the best thing that she said that let me know that we truly are touching so many people's lives.
"This just shows how far your inspiration travels and that curvy brides doesn't have to stay on 1 continent."
Couldn't have said it better.  Enjoy!!!
Ina & Pieter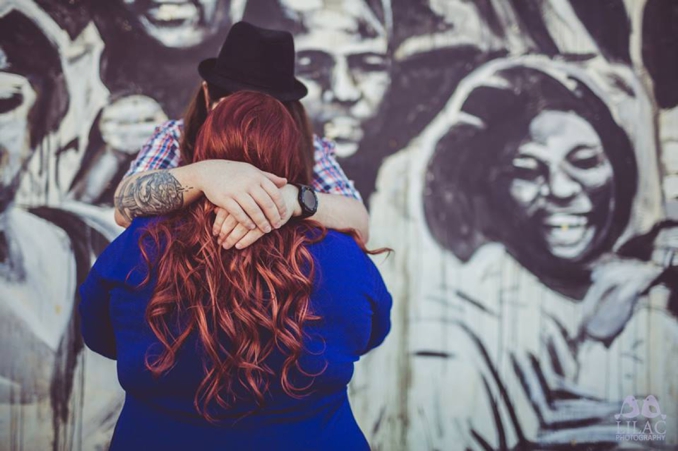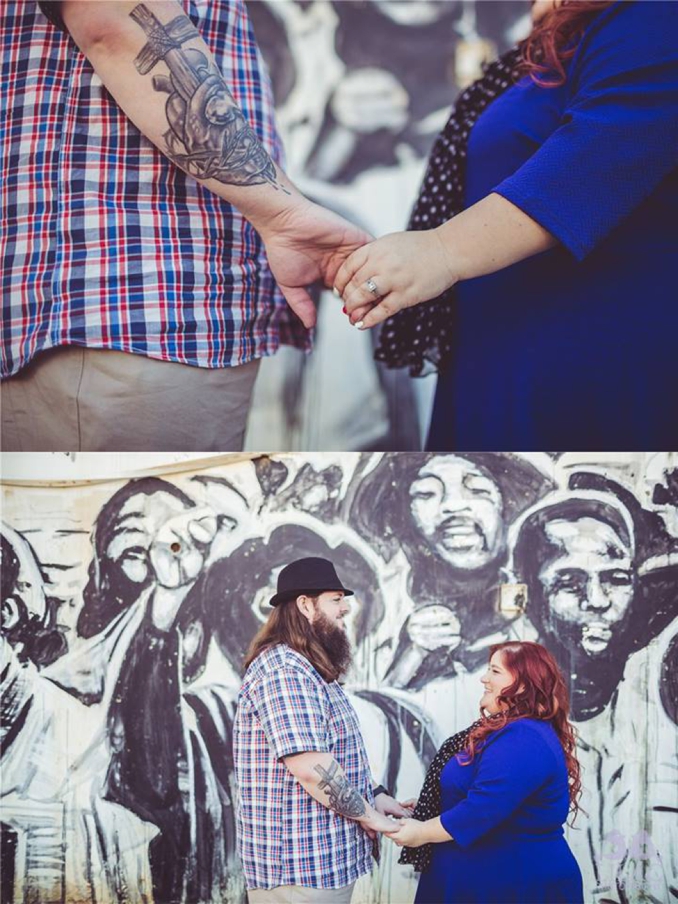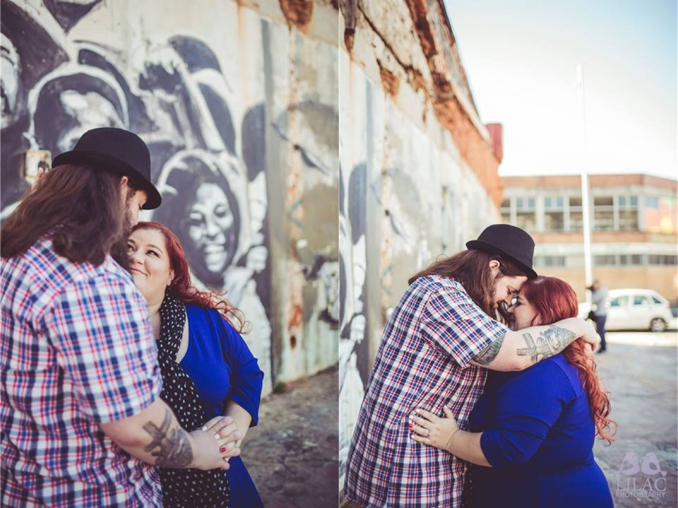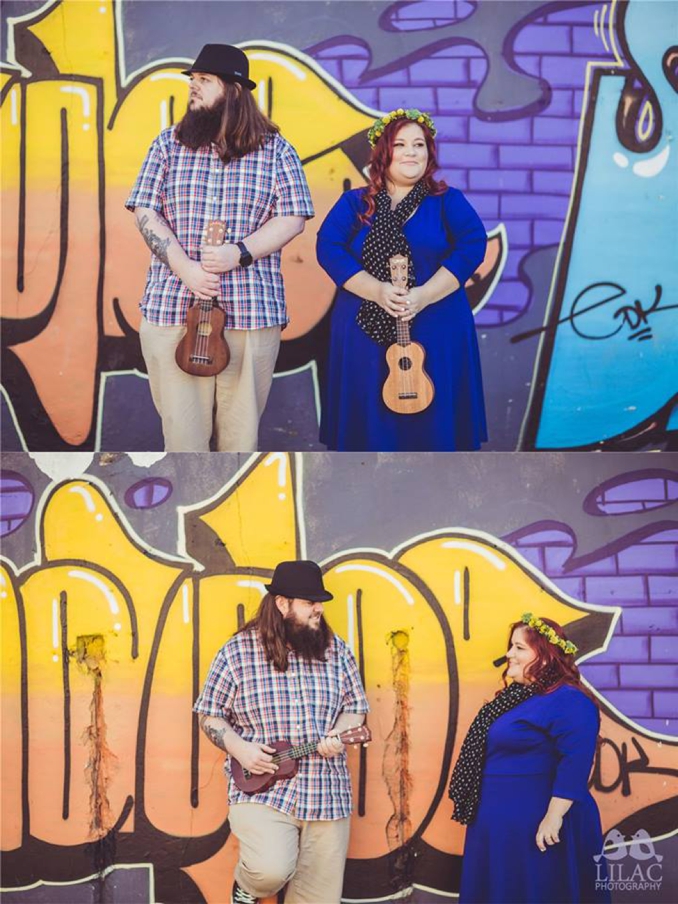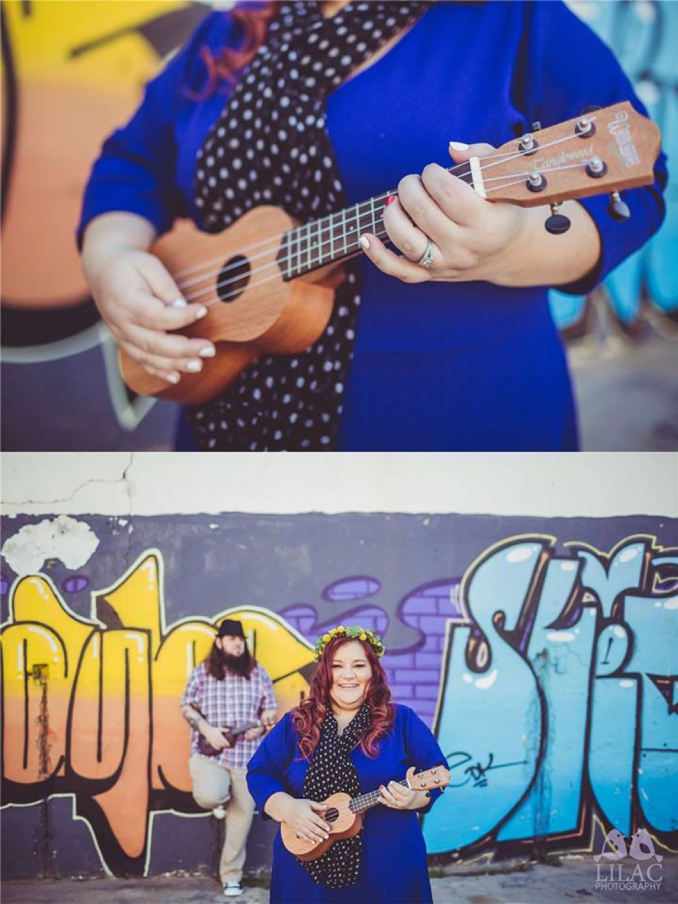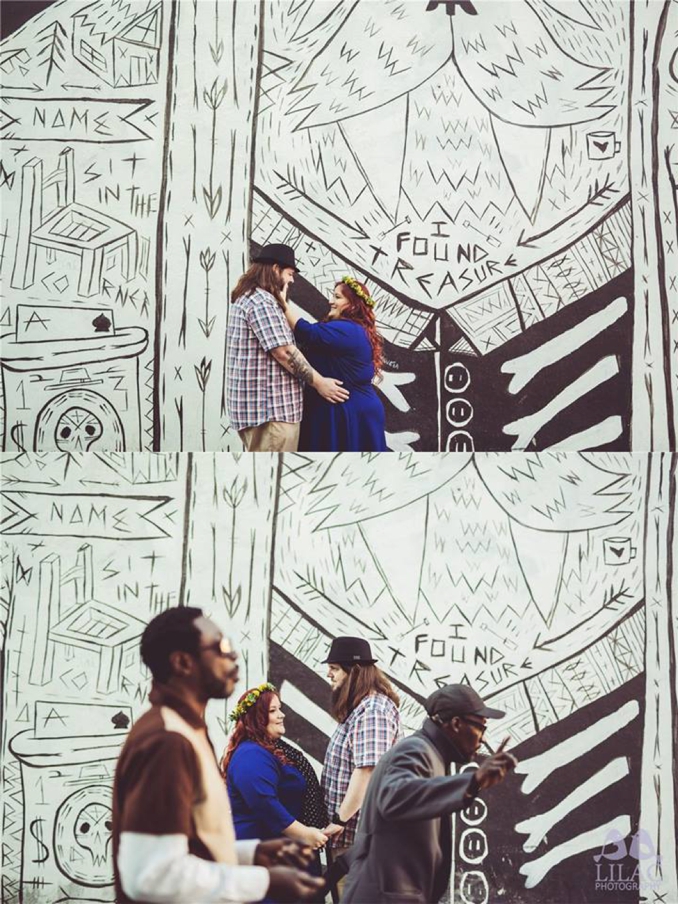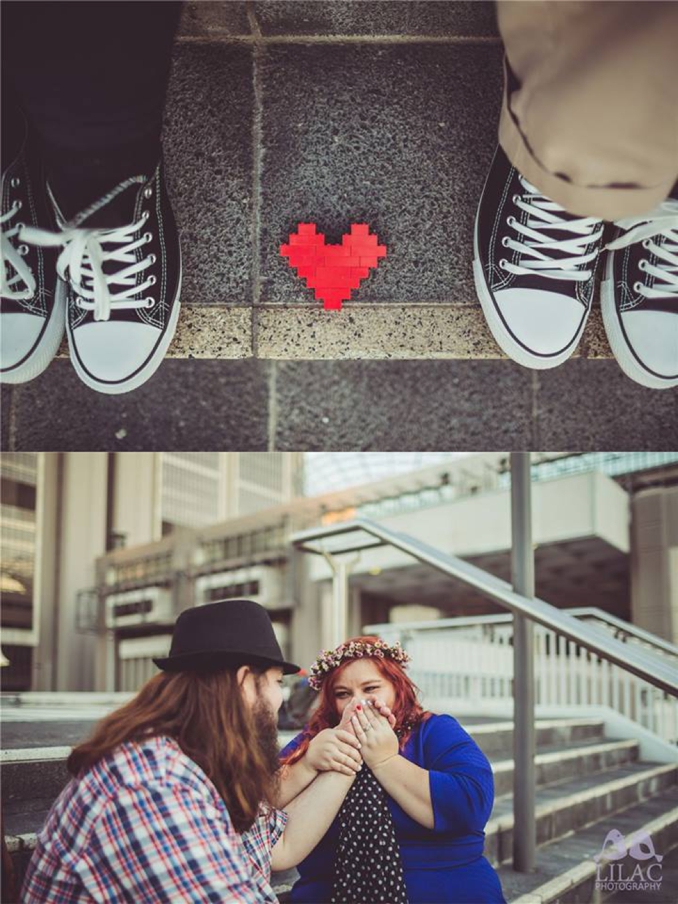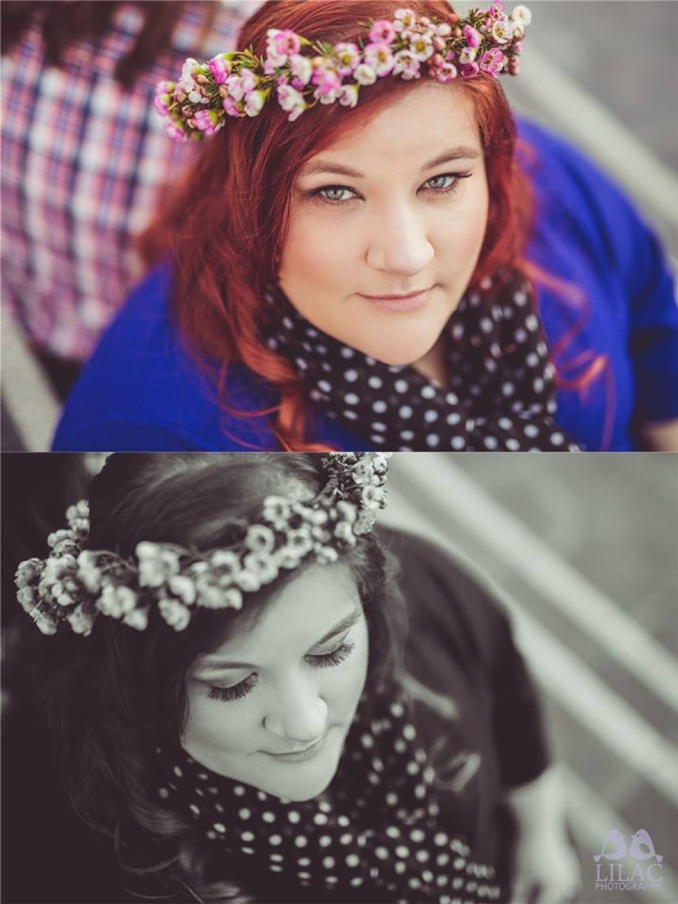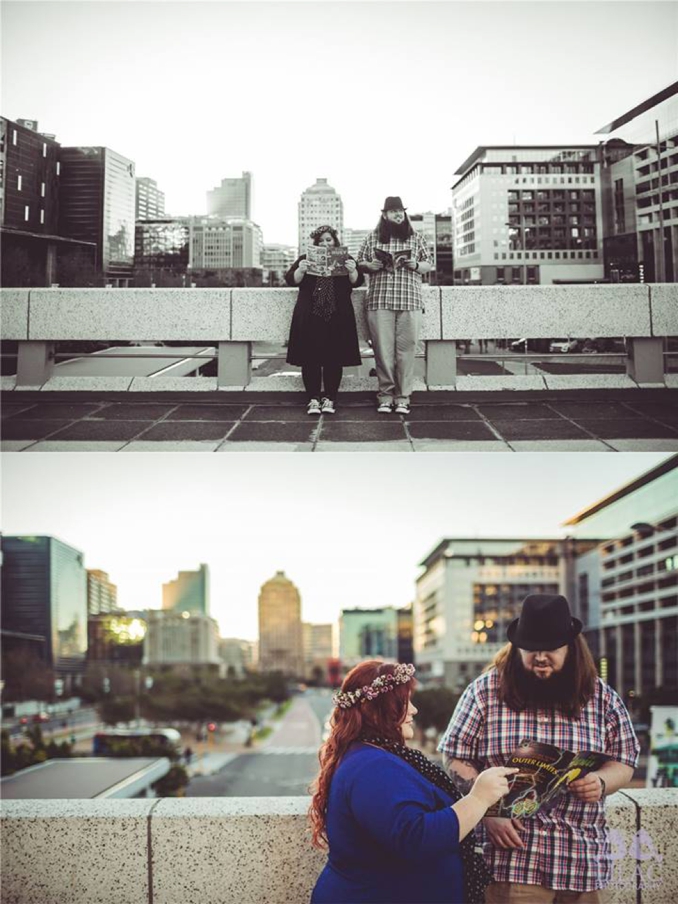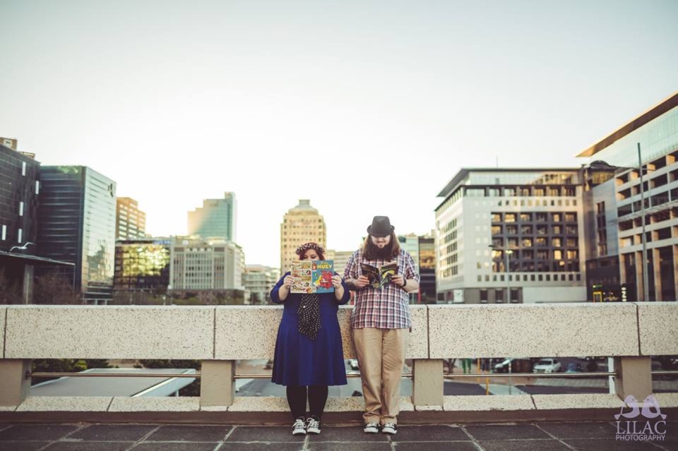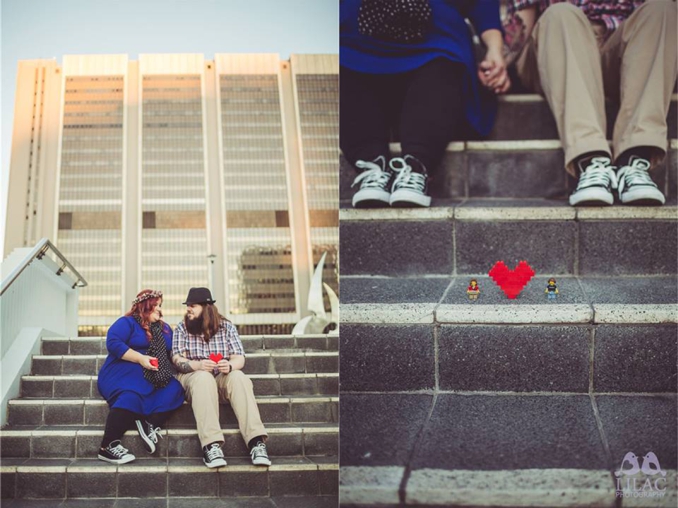 Tell us about your first meeting.. We met on Facebook in December of 2010 and almost immediately became friends. Everyday we would send each other messages and soon we joked about how we are starting to get butterflies every time we get each other's messages. The messages also became longer and longer until we thought it was quite funny that we were starting to write "books" of messages for each other. Tell us about your First Date… Once the facebook messages officially turned into more feelings we decided it was time for that first date or should I say, first weekend. Since I (Ina) lived about 2 hours away we decided that we would make the visit a little longer. On 7 January 2011 we officially met and believe me we both were very nervous and scared but it turned out better than we would have thought. Tell us about your First Kiss…Would it be sneaky to say we also had our first kiss (while watching TV) on our first official date? It felt like our journey has just begun. Tell us about the proposal…We have been talking about getting married for about a year and he wanted to make it something that I would never forget. On Saturday 18 May 2013 he said that he wanted to take me somewhere special but no matter how many times I asked he wasn't going to let me know where we were going. As we drove closer to Table Mountain in Cape Town I actually figured out that we were going on the cable way to the top of the mountain. Table Mountain has always been one of my favourite spots so I was totally excited. Once on top of the mountain I (Ina) noticed he was looking for a nice quiet spot to sit and finally he found this spot real close to the edge of the mountain. Keeping in mind this poor man is so afraid of heights, he didn't even seemed to be bothered. He went on one knee right there and asked me to marry him. Of course I said YES very quickly (maybe also because I was scared he might even fall off the edge. lol) but we both had the biggest smiles. Then he remembered he should have asked my dad's blessing first and being the gentleman he was he phoned my dad right there and then. Oh and did I mention my dad was taking a nap then? Needless to say my dad never thought he would be waken like this ever and all he could get out was ask her mother. After going back and forth between dad and mom my dad was fully awake enough to say he absolutely gives us he's blessing.
Write a short letter to each other 

(Ina)
My dear Pieter,
It has been a amazing journey with you so far and as cliche as it may sound I can't imagine being without you. You have showed me what love and hope feels and looks like in the good and bad times and still we are stronger. I will always admire your relationship with God and for being the man God chose for me. Here is to making many more memories together and loving each other till forever. "We love because He loved us first" – 1 John 4:19
(Pieter)
My dear Ina, you are a gift from the Lord. I could not have ask for a more perfect fiance better than you. Perfect in every way. Your love, your smile that brightens my heart every time I see you. You mean everything to me. For the world turn just because of you.
Vendor Love – Photographer: Lilac Photography   | Hair & Make-up: Clarita Smit Make-up |  Hair and Lash Extensions:Clarita Smit Make-up   | Flower Crowns: Kadou Floral Design
The following two tabs change content below.
Shafonne Myers is a certified wedding and event planner who longed for bridal inspiration that looked like her. She has created a website and magazine that brings bridal inspiration to plus size brides. She does speaking engagements educating the world about plus size brides and self confidence.
Latest posts by Shafonne Myers {Editor-in-Chief} (see all)