First off I am a Biology major so y'all know that I was dying when I read the story of these two lovebirds meeting in their college Biology class.  So of course I was loving it from start to finish.  Danfredo Photography did a great job capturing them in the most beautiful places of South Bronx.  It shows the true beauty and culture of the area.
Rosalin and Alex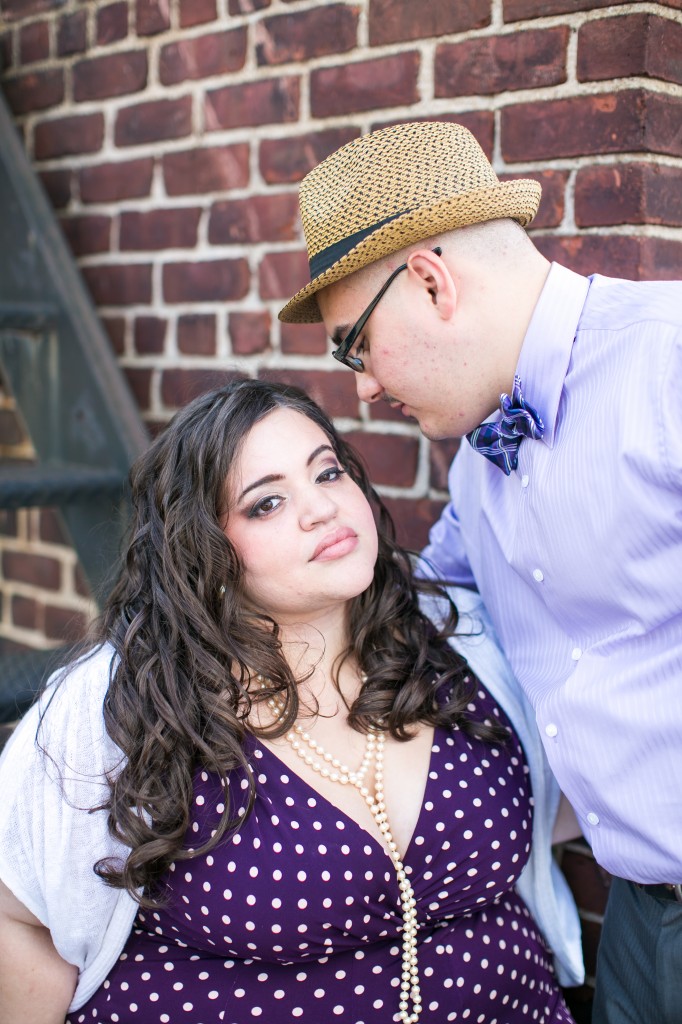 Tell us about your first meeting..
Roz: It was the first day of Biology class at Mercy College. I walked into the classroom and he was sitting at his desk, my immediate thought was "ooohh this guy is cute" so I found a desk right next to his sat down and tried to start a conversation with "Do you really need this text book on the syllabus?" He answered very shortly with "If it's on there I guess we do". I stopped speaking to him after that, must have been having a bad day. Looking back he always found a seat next to mine….
Alex: I was immediately drawn to Roz when we first met in biology class at Mercy College. I was a little guarded at first because I was nervous, and eventually I finally got up the nerve to talk to her. I made a total fool of myself in that first conversation, but it was my awkwardness that endeared me to her, and I was enraptured by her beauty, humor, and direct honesty. The rest as they say is history.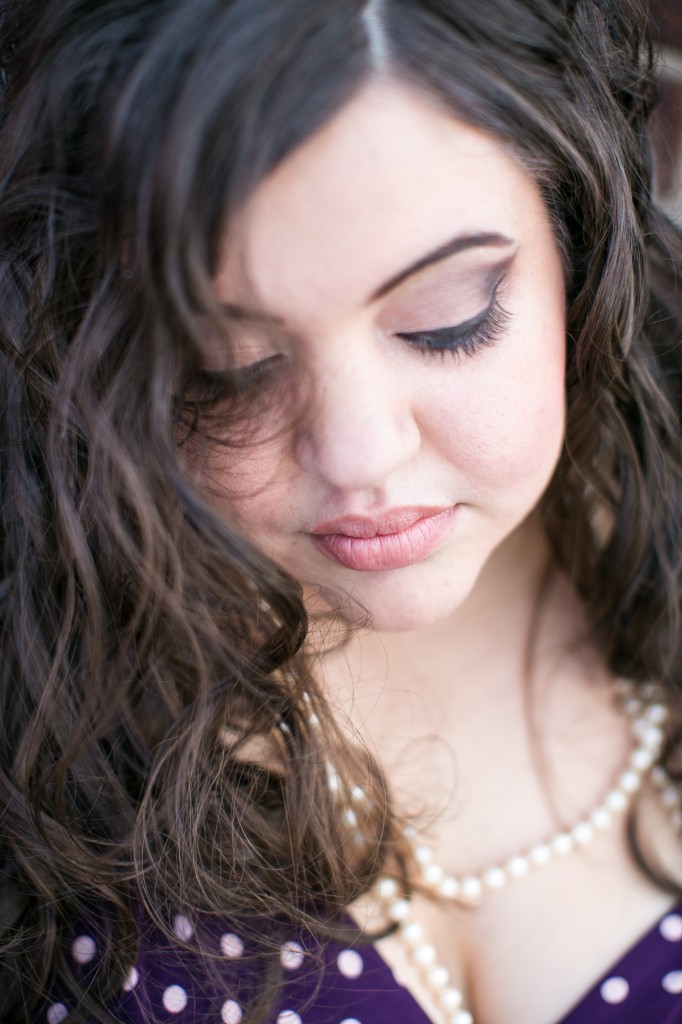 Tell us about your First Date…
Roz: It was the best first Date of my life. Everything went perfectly. April 4, 2008 we met up at the subway station to take us into the City (Manhattan). Alex went in for a kiss on the cheek, but I froze up and he landed on my forehead. First awkward moment, he laughed it off but I was determinded to make it right. On the train ride, we watched episodes of South Park on my ipod, it helped break the ice. Thank You South Park. Before we knew it, our stop came up and headed to Applebee's. Once we were seated, he realized everything was disgustingly overpriced and admitted he might not have enough on him to cover both of our plates, I wasn't working at the time so we shared a plate. Alex did most of the eating, I wasn't all that hungry anway I was focused on him. We spoke about family, ambitions, dreams, school, everything over dinner I was so comfortable with him. Right before Alex called for the check I gave him a quick kiss on the cheek, I thought it would make up for earlier. He confidently asked "How long have you been wanting to do that?" I felt my face turn bright red and he laughed. I knew right there a second date was inevitable. No one has ever made me blush the way he did. I loved it. Once Alex paid for the check we started walking the City streets until we passed a man selling roses, he had enough for a single rose, perfect timing. We had our first kiss that night, during that walk. The only thing that disappointed me that night was when it ended.
Alex: Our first date was the best day of my life. The only event that would beat it was when I would propose to her three years later. It was the most magical time. The date really felt like it was just Roz and I in the city and no one else. Roz looked absolutely beautiful. She surprised me with how long and gorgeous her hair was when she took it out of her ponytail. I fell in love with her right then and there. The connection was electric. I knew I had found my soulmate.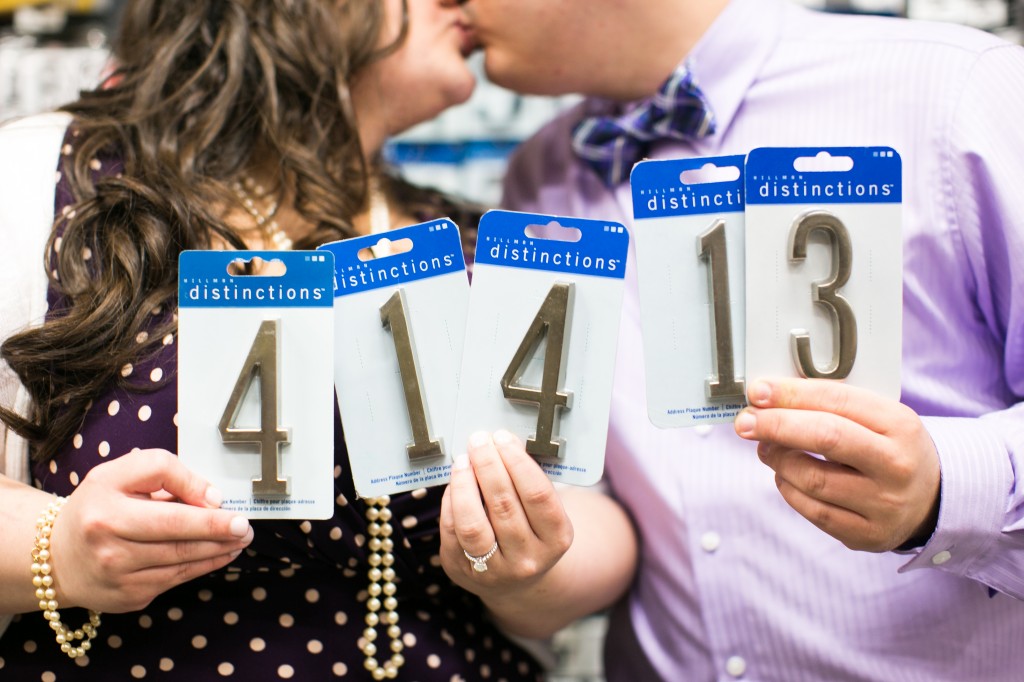 Tell us about your First Kiss…
Roz: During the walk on our First Date we came to a crosswalk, waiting for the walk signal. I held his arm and tilted my head on his shoulder I looked up at him and I smiled. He smiled back and slowly went in for the kiss. It seemed like everything stopped for a moment but then BAMB! Tongue. I pulled away and turned a shade of red I don't remember ever turning, he laughed and apologized. "I'm sorry I didn't mean anything by it, you ok?" he couldn't stop smiling. I laughed and admitted "No it's fine I just didn't expect so much tongue". It was the best first kiss a boy has ever given me. There was more to this nice boy than I expected.
Alex: I kissed Roz on the sidewalk by Radio City Music Hall on our way to Rockefeller Center. It was the greatest first kiss of all time, bar none. I looked deep into her pretty brown eyes and just leaned in for the kiss. She buried her face in my arm and blushed really red. I thought I did something wrong, but then she looked up at me and said "I didn't expect so much tongue." We both laughed and made our way to Rockefeller Center where we kissed some more.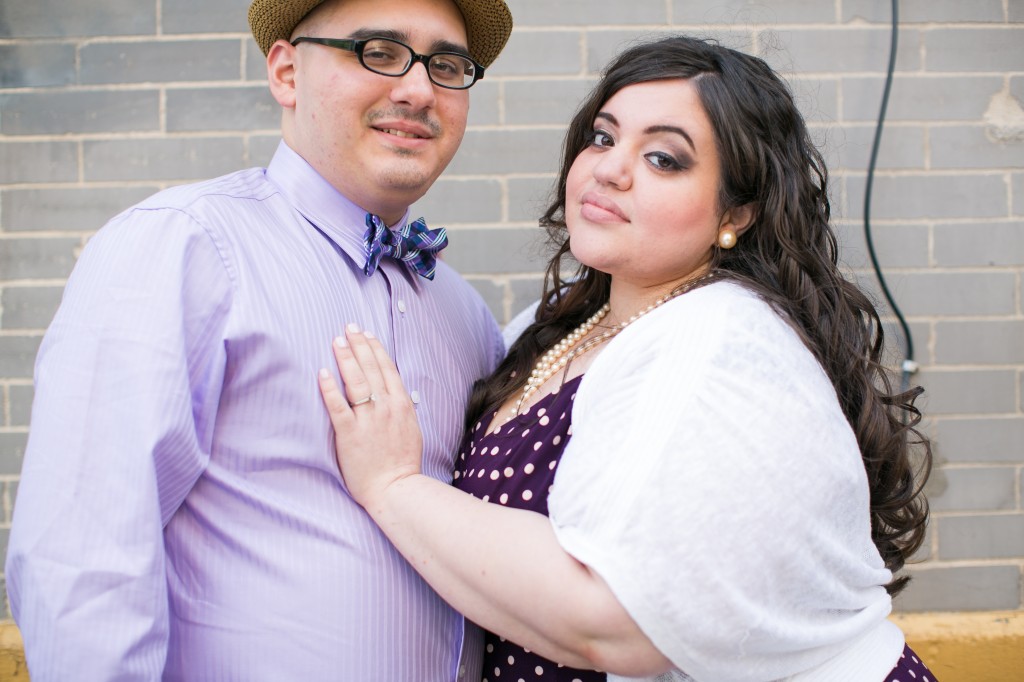 Tell us about the proposal…
Roz: The proposal was so romantic. We don't normally do much on Valentine's Day, it is usually a day we have an excuse to eat chocolate and watch horror movies, yea you read that right. On February 14, 2011 Alex wanted to do something differently, he told me to get all made up he wanted to take me to the City. I dolled myself up and we headed to the city. He took me to a chinese restaurant where we laughed at each other and played footsie and headed out again for our usual date night walks. I assumed we were heading to the Movie Theatre to watch a horror flick but he told me he wanted to walk to Central Park. So we did and when we got there he purchased a carriage ride to take us through Central Park. I was so excited, I have always wanted to go on one but never did. Since it was cold we snuggled closely. Alex told me how much I meant to him and he couldn't imagine himself with anyone else. He began to cry! I was so confused I kept asking him what was wrong. He pulled out the ring and proposed; "I want to keep riding this ride together, forever. Rozalin Diane Butow Will you marry me?" I screamed, I laughed, I cried, I kissed him so much and quickly found the ring on my finger. I never gave him an official YES until he asked "So is that a yes?" several minutes later. It was the best night of my life. It was intimate, romantic, it was us.
Alex: I really went all out to propose to Rozalin. When I bought the ring, I knew I had to come up with a game plan. I knew Roz would be expecting me to go down on one knee and propose, and I thought of the time she mentioned she always wanted to take a romantic carriage ride in Central Park. With that idea in mind, I would save all my money for Valentine's Day and propose to her during the ride in the middle of the park. It worked out better than I hoped. I was really emotional during my proposal and she thought something was wrong. She was taken aback when I opened the box and showed her the ring. Roz gave the best answer ever: "Oh my God! Put it on my finger!" I smiled and slid the ring right on her finger. That was better than any yes she could have given me. I can't wait for Roz to become my wife!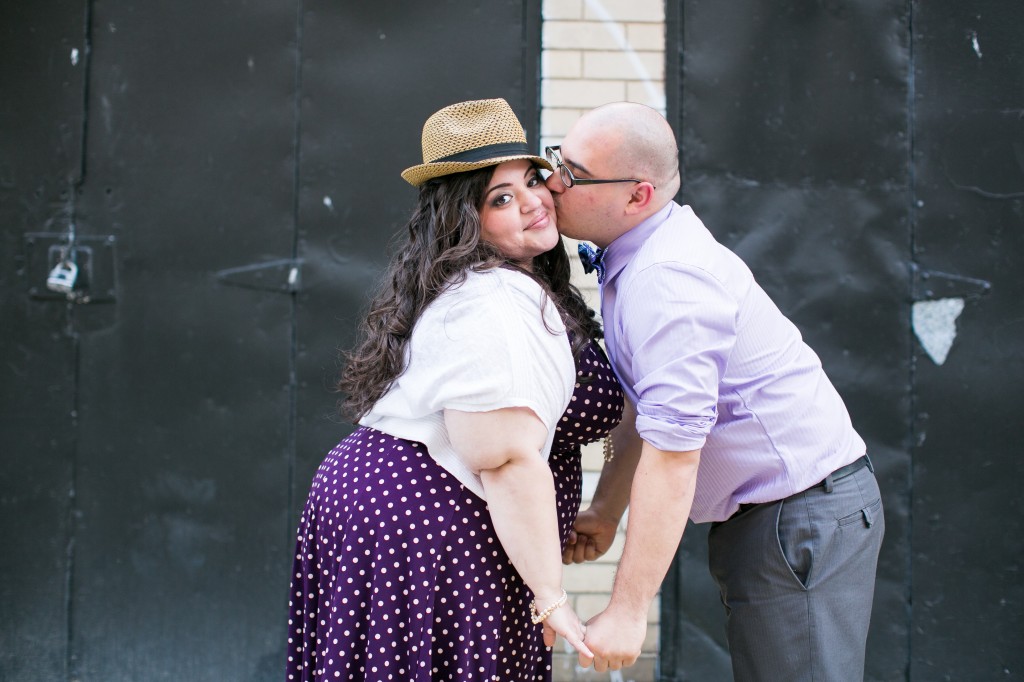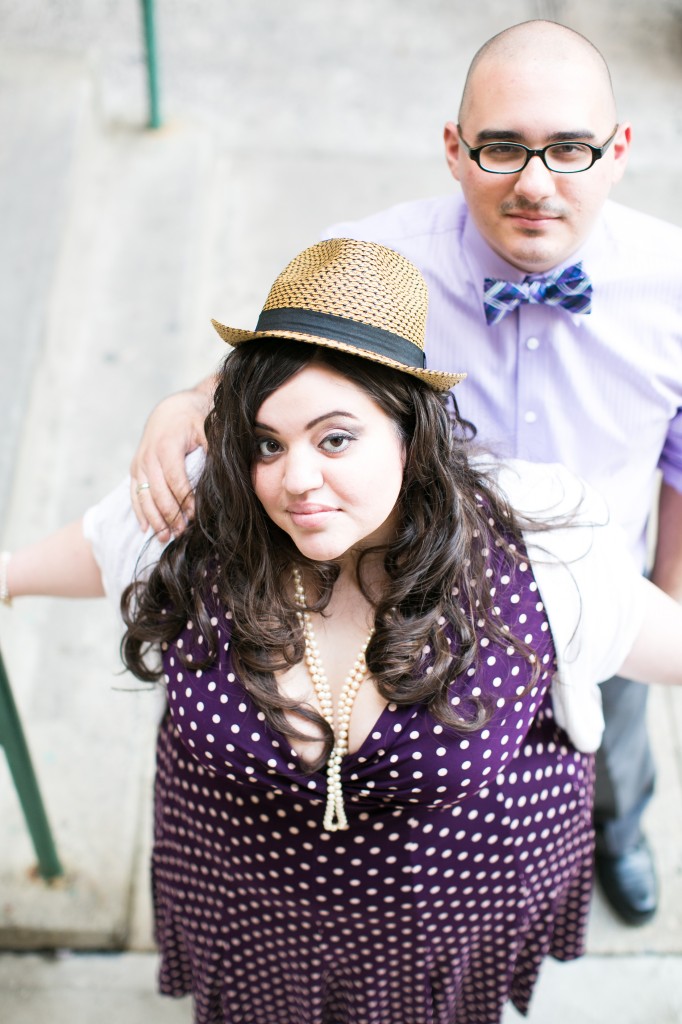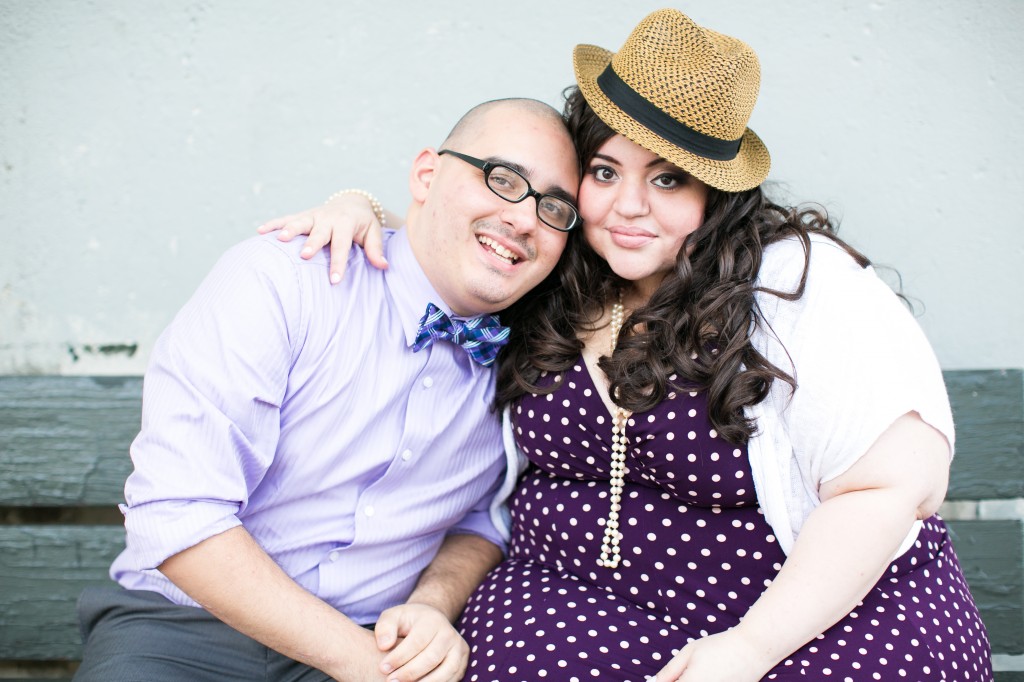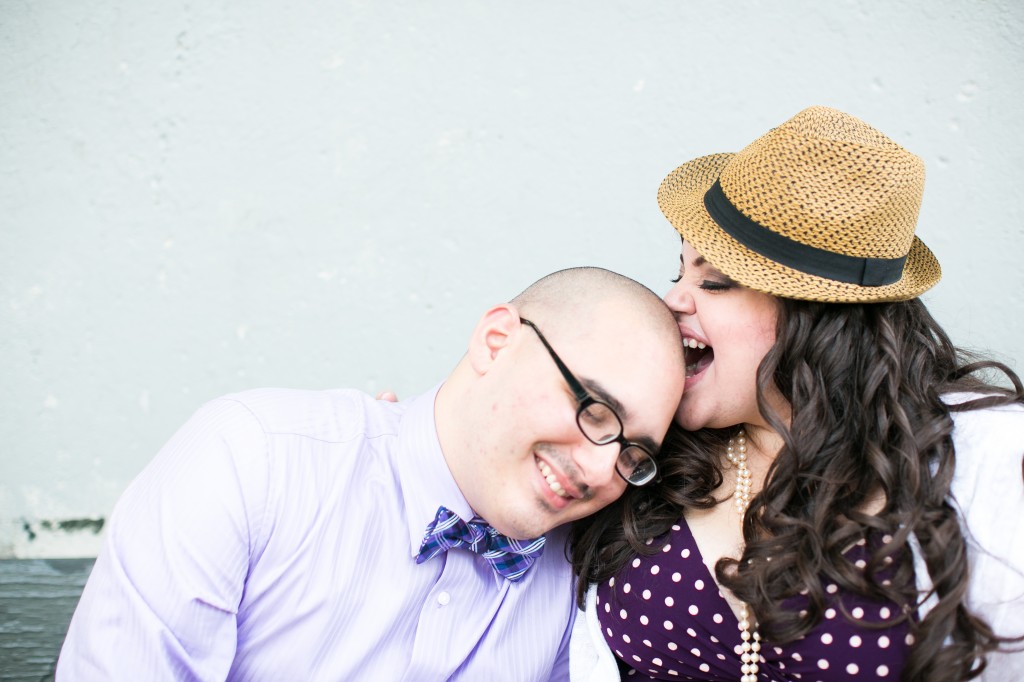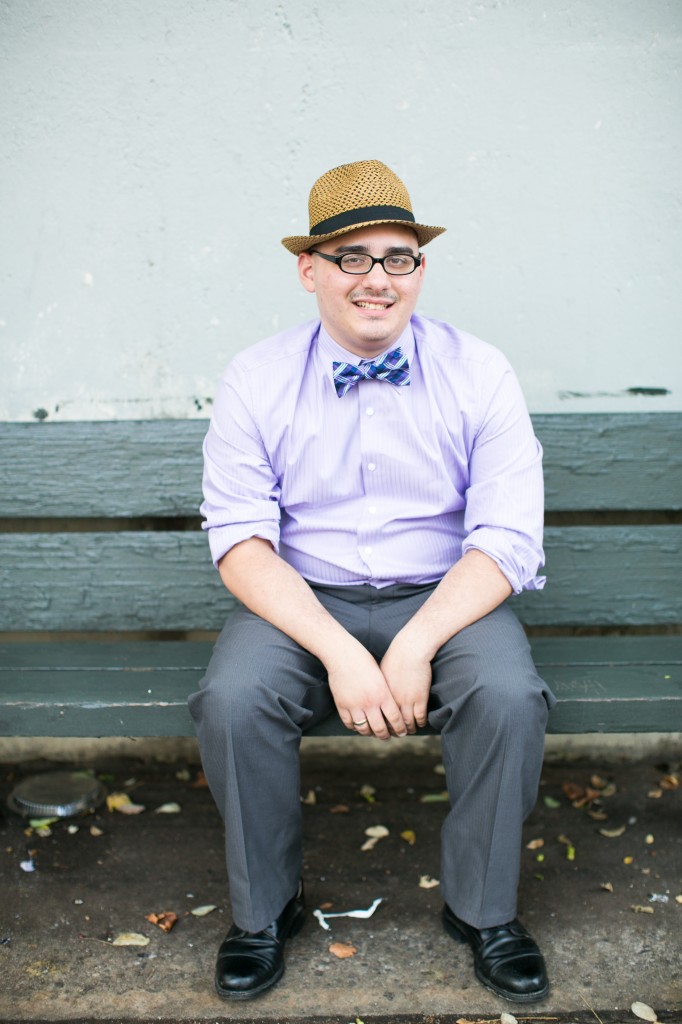 Write a short letter to each other start off with "My Dear"
Roz: My Dear,
I never thought I would ever find a man that makes me as happy, excited, curious, frustrated, generous, loving, and laugh as much as you do. I thank God for you everyday. Thank you for making me the happiest Girl in the world. I love you, My Monster.
Alex: My Dear,
There are no words to describe how much you have impacted my life. You are simply the greatest, most loving, most fun, and most all-around beautiful woman I have ever known, and I cannot wait for us to become husband and wife, for all eternity. I love you, my Goddess.  I never thought I would ever find a man that makes me as happy, excited, curious,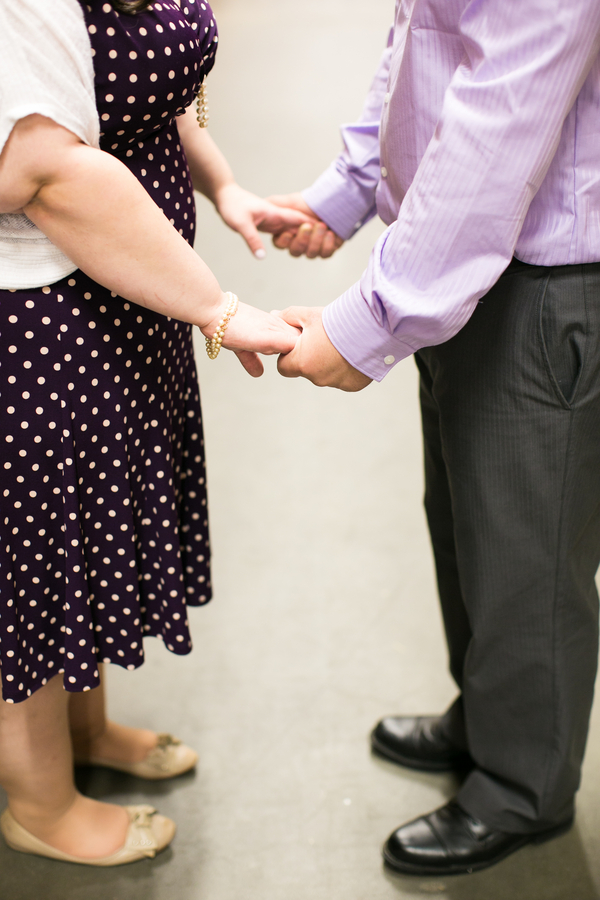 Vendor Love: Photographer:  Danfredo Photography  //  Makeup Artist: Makeup By Nydia   //  Restaurant: Mexicosina  //
Want to get featured? Submit your wedding or engagement HERE