This past weekend was the first race of the season in my hometown, Richmond,Va.  I can remember the hustle and bustle each year with all the race goers and how exciting it was.  Then I got older I started going and it's a tradition for us every year!
We look forward to it every year, so I was super excited to get this racing inspired e-session in from Amber S. Wallace Photography.
A little from the photographer about the shoot
It's so important to me not only to produce quality photos to my Engaged couple, but also to capture their lives and personalities through my art of photography. So, when I meet with Amanda and learned more about this fun couple, she told me about her fiance Adam and how he drove a Chev.' 67 Camaro drag racing car for the Stick Shift Series in North Carolina. So, I just knew we had to include this in their Engagement Session. This would be the perfect theme  for them! We decided to shoot at an old gas station in Stony Point, North Carolina where Adam brought the car as the perfect prop. And to add just a hint of romance, he also brought a bouquet of red roses. The session was so much fun as the sun was going down that afternoon and we turned out some great shots that told a tremendous love story of this racing couple.
Adam and Amanda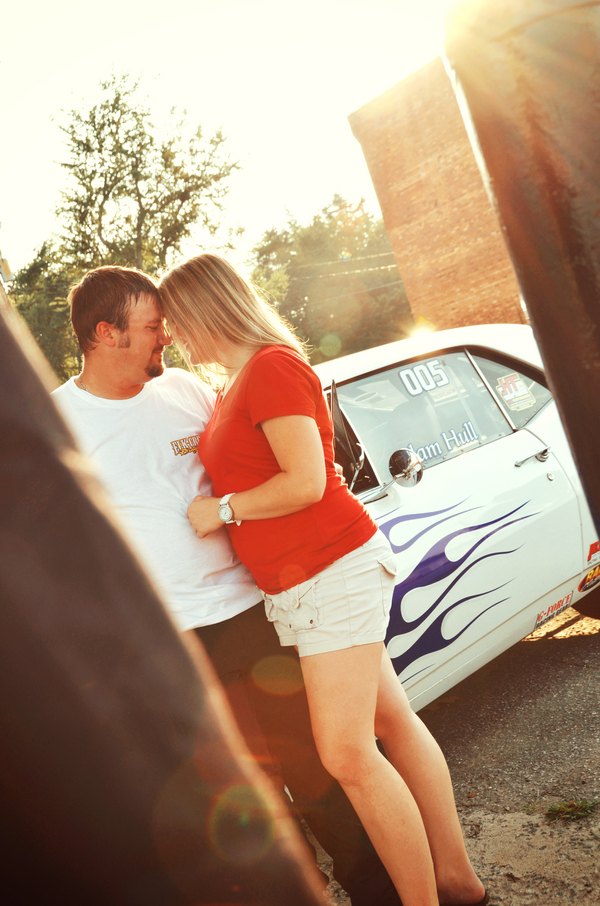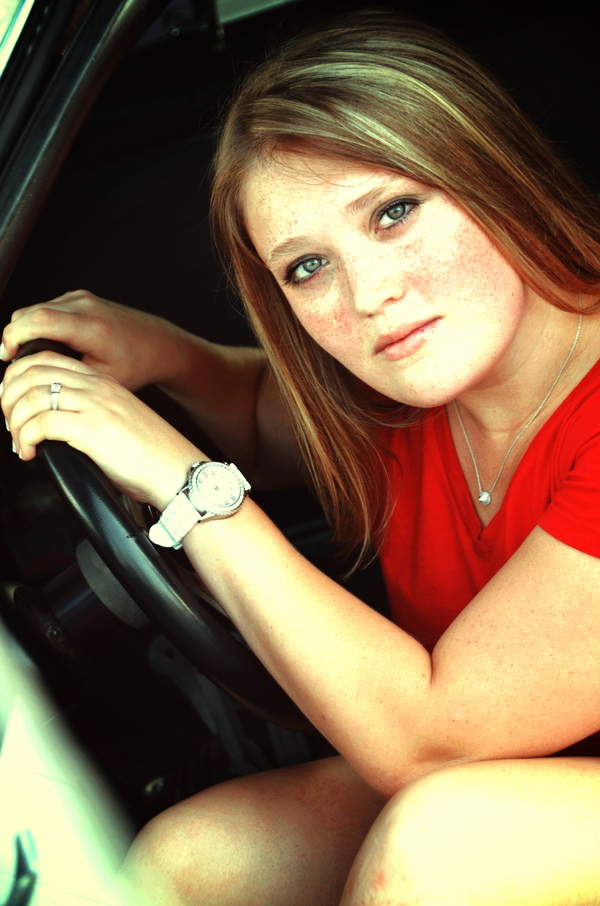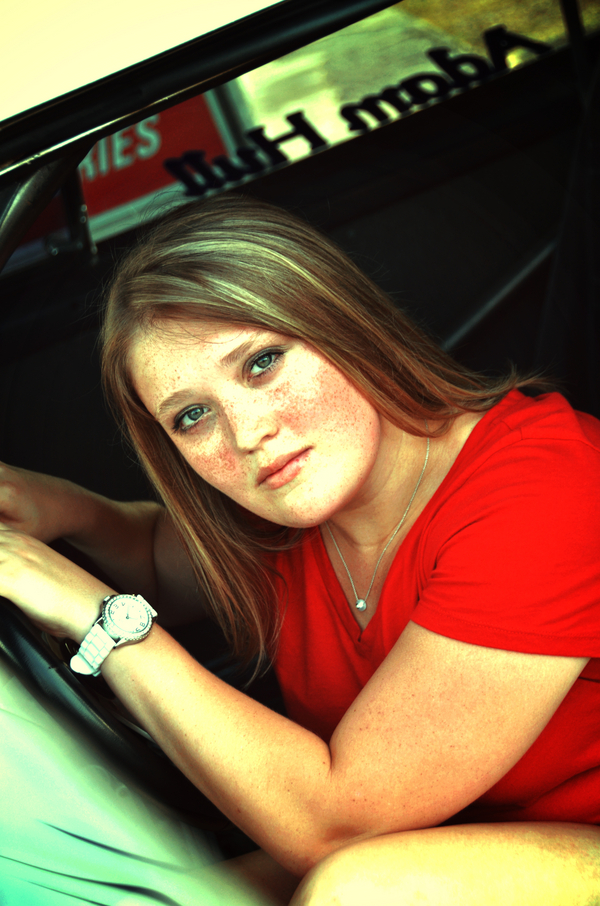 Thanks to Amber S. Wallace Photography and Two Bright Lights for this great submission!