What a perfect early spring wedding engagement session we have for you today! Kate and Brian are just gorgeous together, photographed in a colorful and vibrant rose garden located in Hartford, CT. This session is the perfect one to inspire plus size brides for when roses are in peak season. Enjoy!
Kate & Brian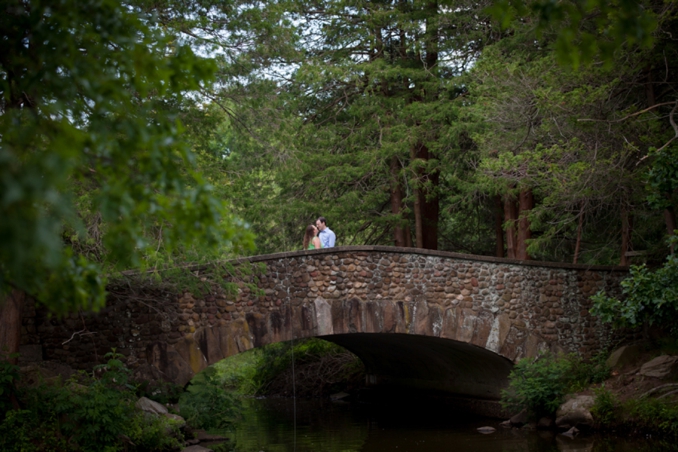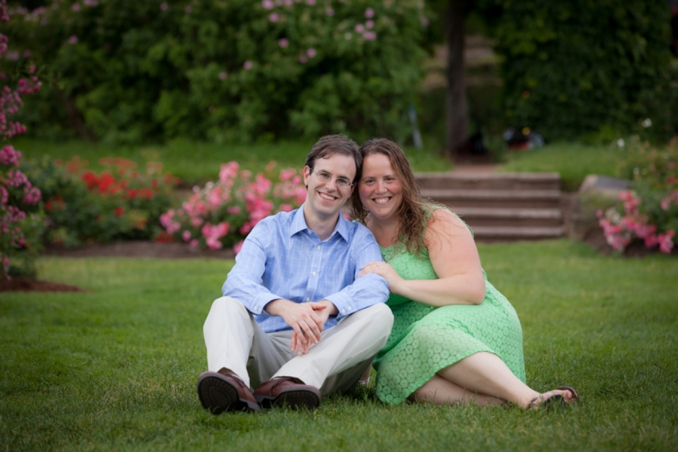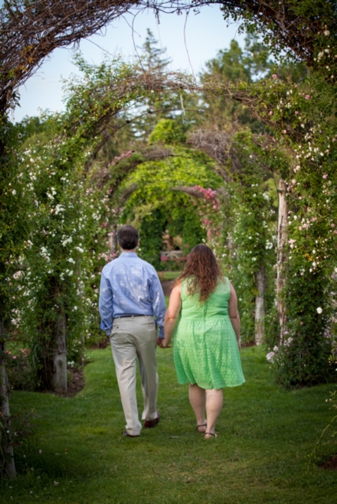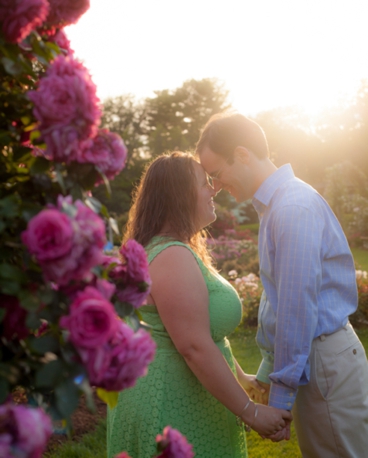 Love Story
Tell us about your first meeting.. We were both asked to be in our friend's wedding. They had a small get together at their house and that's where we first met. Tell us about your First Date… After a few months and one double date later, Brian finally asked me out on a date. We lived two hours apart and so I made Brian come to me. We ended up meeting in Providence, RI for lunch, enjoyed each other's company, and spent the rest of the afternoon walking around the city. Tell us about your First Kiss… Since we lived so far apart our relationship started very slowly. Our first kiss was after a few dates, which was really a couple of months. We decided to go to a minor league baseball game and of course instead of carpooling, we decided to just meet there since we were coming from two different states. We enjoyed the game, which ended up having a firework display after. Once the game and fire works were finished, Brian walked me to my car and we chatted as all the other cars pulled out. Once the parking lot was empty, he finally kissed me. Tell us about the proposal… After a while we decided to move in together, which required me to relocate. It was one week before Christmas and before the official move-in date. Every year we would go to La Salette Shrine in North Attleboro to see the Christmas lights. Once we arrived, we walked around looked at the lights as always and I had no idea what was coming. Brian asked me to sit in front of a fountain, and he kept asking to hold my hand, but I kept refusing to take off my glove because it was so cold. But then I noticed Brian on one knee holding a ring box. Of course I said YES!

Write a short letter to each other
My Dear Brian,
I cannot imagine my life without you. Who would have thought after years of dating, we would finally be man and wife. I love you!

My Dear Kate,
I am so happy to have found the one woman for me. I love you and look forward to a lifetime together. I love you!
The following two tabs change content below.
Shafonne Myers is a certified wedding and event planner who longed for bridal inspiration that looked like her. She has created a website and magazine that brings bridal inspiration to plus size brides. She does speaking engagements educating the world about plus size brides and self confidence.
Latest posts by Shafonne Myers {Editor-in-Chief} (see all)