We're featuring a lovely couple on the blog today with an equally lovely story to match! Vanessa and Edson met at church when out of nowhere Edson winked at Vanessa. One summer night, he approached her at an event and well, the rest is history! Edson's picnic proposal is one for the record books—guys, take note!

Vanessa & Edson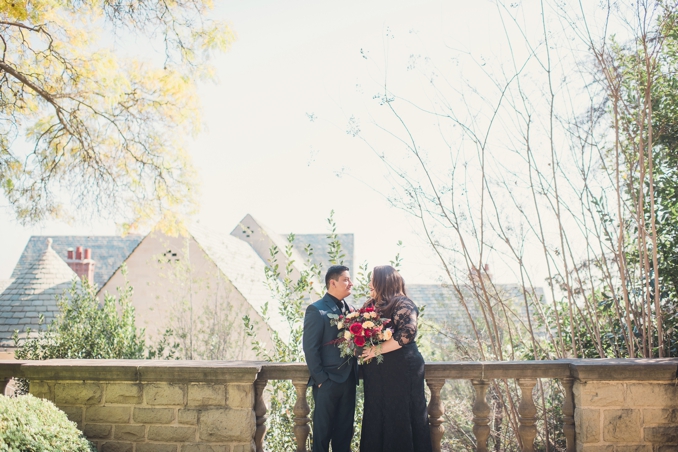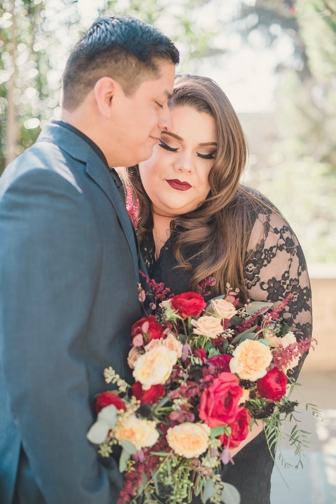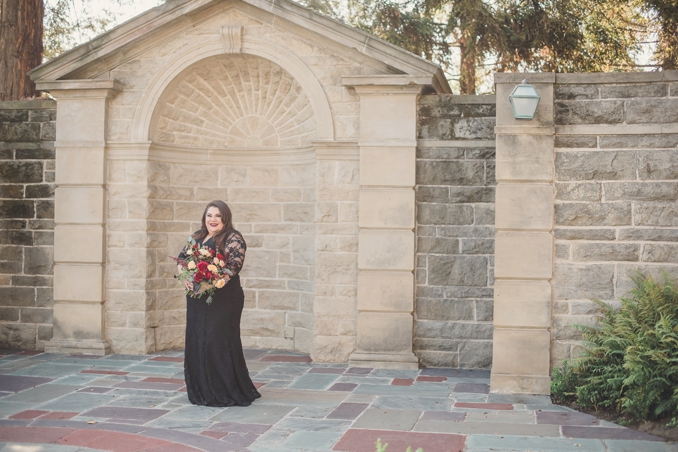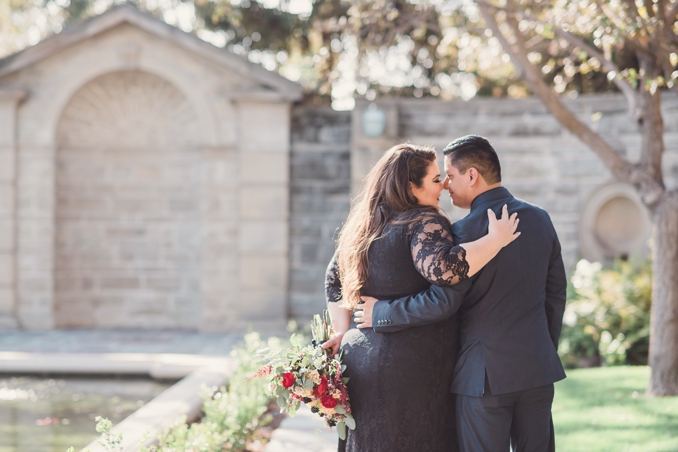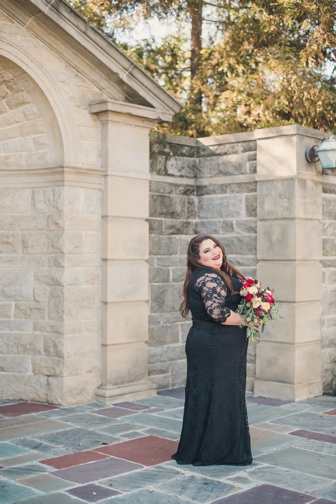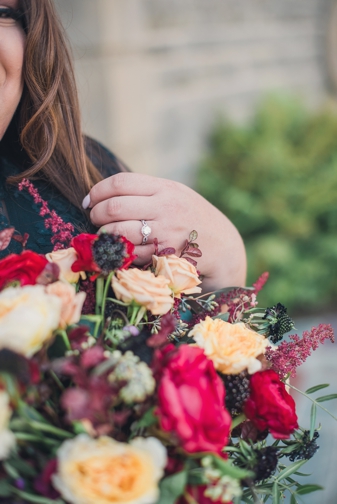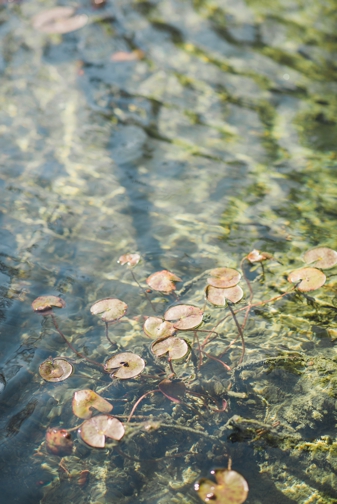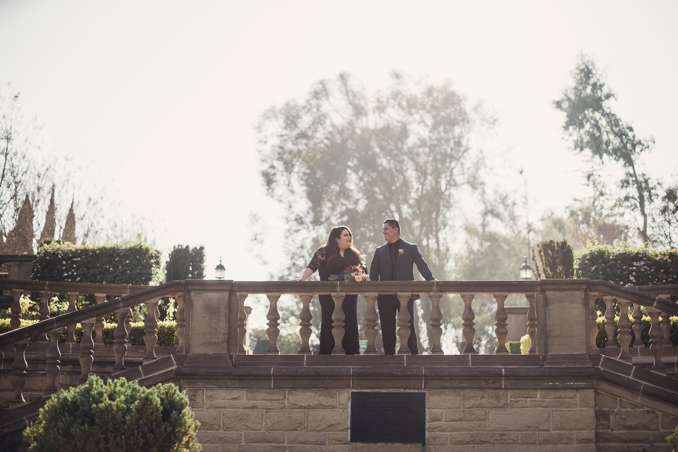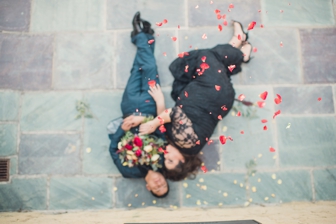 FROM THE BRIDE // Edson and I both attended the same church and out of nowhere he would casually wink at me and I would just wonder what the heck he was thinking for winking at me in church! I didn't pay much mind to it because it was always just a wink and then one summer night he finally approached me during a youth event and started a conversation, he was just being the funniest guy ever and making me laugh like crazy and everything about him caught my attention! We began constantly messaging each other, then my sister started a youth bible study at our house, Edson and I were both part of that group and in that class I began to learn more and more about him and seeing how he stood out from anyone else made me so intrigued. He would stick around after study and we started to get to know each other better and next thing I knew, I was so In love with him. 4yrs later, January 2014 we decided to look around at some rings "just because" and from then till Aug I was anticipating the day and it was driving me crazy! When the day came, my sister had asked me to shoot pictures of her and her husband for their first home, it was such a hot day and they asked if I wanted to go to another location and I was not having it but they convinced me! We get to a church parking lot in Palos Verdes and my sister takes me around to see where we can find the best spot for pictures and I see a tree far away with a lot of pictures hanging from it and a blanket on the ground and I was thinking, what is that? When we get closer it was pictures of Edson and I from when we first started dating, a blanket on the floor with a picnic basket and goodies and a sign from my favorite song "Until the end of time" I instantly began crying because I knew what this was and he comes out from nowhere, gets on his knees and proposes! I was just thinking, finally!! My sister captured everything and then left us to have a picnic and soak in being engaged! It was beautiful! It is everything about Edson that has kept me so in love from the beginning, how he is the completely opposite of me and how it truly balances me out, how he is so shy and quiet, and has such an amazing personality and how it just bursts whenever we are together. He loves me like I have never known love and makes me feel like the most beautiful human being on this planet. I am beyond excited to be married to him. Shooting with Sun and Sparrow was just amazing! My sister, Claudia is a Sun and Sparrow associate and of course, having a sister with an amazing talent calls for many pictures shot by her. My sister has told me time after time that shooting me is no easy task because I am my biggest critic and I need to see shot by shot what I like and don't like. I knew from the beginning that with Tiffani, I wasn't going to be able to do just that. I was so excited as the day for our engagement shoot grew closer, I knew that we would have no problems but I was also nervous because of what I was use to with my sister but as soon as we began, actually not even when we began shooting, as soon as we met up with Tiffani she sensed my nerves and stress and calmed me down, letting me know everything was going to be beautiful! When we began she pulled us aside and told us to think of our love and let that shine through us, she let me know just how beautiful I looked and how every picture was going to be amazing. The whole day was so much fun, we went beyond our hour because it truly didn't feel like we were being photographed, Tiffani made me feel so comfortable and reassured me just how beautiful everything was, without me having to peek at any shots! It made our day that much better. I Knew I could trust her with every single pose she did, even the crazy ones! Which were the most fun! I knew from the moment we got engaged that Sun and Sparrow was going to be our 1st and only choice, and I can't wait for our special day to be captured by them.
Vendor Love: Photographer:  Sun & Sparrow Photography // Makeup Artist: Cintia Davila // Reception Venue: Greystone Mansion and Park // Floral Designer: Instyle Blooms

The following two tabs change content below.
Shafonne Myers is a certified wedding and event planner who longed for bridal inspiration that looked like her. She has created a website and magazine that brings bridal inspiration to plus size brides. She does speaking engagements educating the world about plus size brides and self confidence.
Latest posts by Shafonne Myers {Editor-in-Chief} (see all)